EU Blockchain Week and Futurama hope to be the Burning Man of blockchain events
Hippies and blockchain? Yeah, I dig it.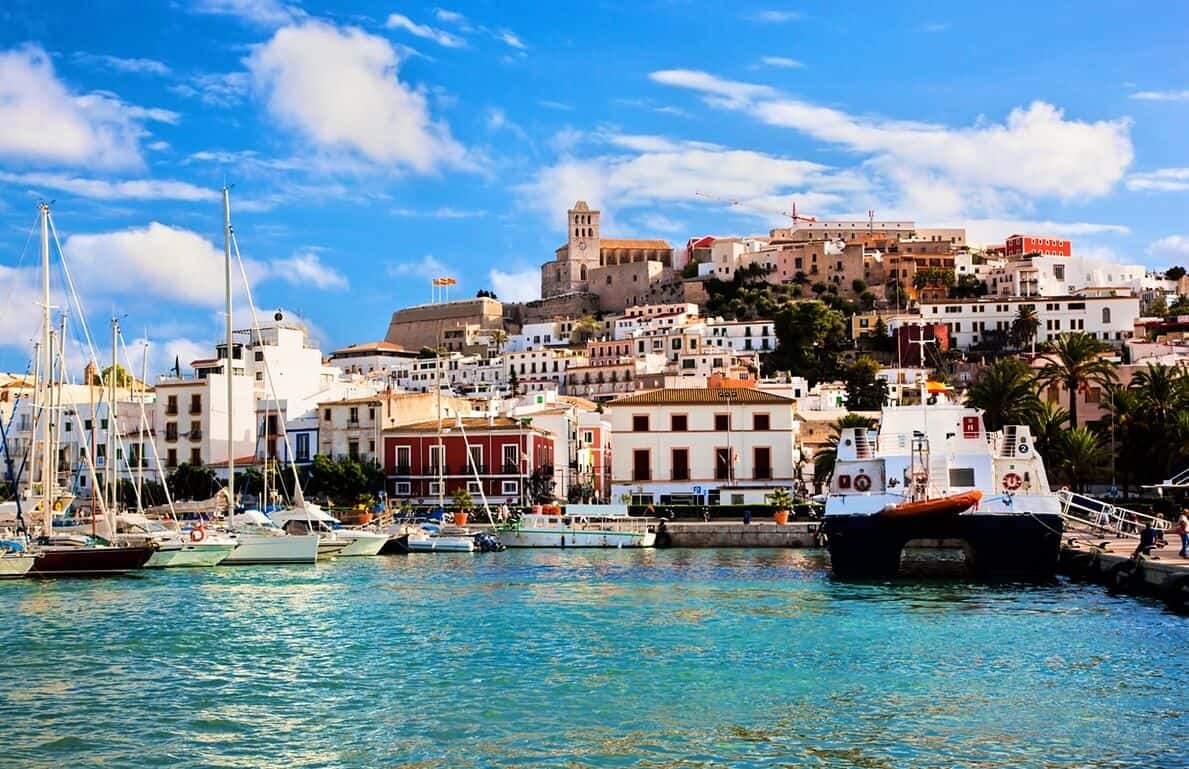 When you think of blockchain and crypto conferences, your mind probably goes to dimly-lit conference halls and people making deals and shaking hands with other suits. And while that is probably true for many conferences, there is one which is trying to do things a bit differently. EU Blockchain Week, organized by CoinsBank, wants to switch things up by bringing the leaders in blockchain together for a week of cruises, meetups, inclusivity, relaxation, sharing, creativity, and community.
From September 7 through the 13th, those participating will find themselves first on a cruise ship touring Barcelona, Monte Carlo, France, Italy, and finally, Ibiza. While on Ibiza, the Futurama blockchain summit will take place from Sept 10-13. This isn't Futurama's first blockchain summit, having previously hosted a very well received one in Dubai earlier in the year.
The Coinsbank Blockchain Cruise will feature an impressive number of notable cryptocurrency experts. Some of the speakers include:
Charlie Lee (creator of Litecoin),

Bobby Lee (co-founder of BTCC),

John McAfee (CEO of MGT Capital Investments).

Jimmy Song (venture partner at Blockchain Capital LLC)

Roger Ver (CEO of Bitcoin.com)

Tone Vays (blockchain consultant and researcher)

Miko Matsumura (co-founder at Evercoin exchange and general partner at Gumi Ventures)

Sally Eaves (CTO and blockchain global strategy advisor at Forbes Technology)
Also included in the event, Brock Pierce, who is a crypto billionaire and former child actor. Pierce is obviously a big fan of Burning Man, considering that is where he was married. Listed among The Richest People In Cryptocurrency, Pierce states that "this is an opportunity to be a trillionaire—someone who is positively impacting a trillion living things on this planet".
Regarding the event, Miko Matsumura, co-founder of Evercoin exchange and partner at Gumi Ventures, says, "Futurama is an effort to kind of create a point of concentration, where the future can be brought out from."
From the press release,
The summit will be held on Ibiza and feature many of the world's top crypto exchanges, crypto banks, business media, regulators, and 12 of the best international tokenized startups who have passed the futurama-pipeline.com program.
For more information on the event, make sure to check out CoinsBank for more information about the summit and Coinsbank Blockchain Cruise. This is also where you can buy tickets if that is something that interests you.
Ever been to a blockchain conference? Does a Burning Man-styled event interest you? Let us know in the comments below.
For more crypto and tech news, check out: