Everything you need to know before editing and converting 4K video
To edit and convert 4K video may seem to be a daunting task without a proper converter.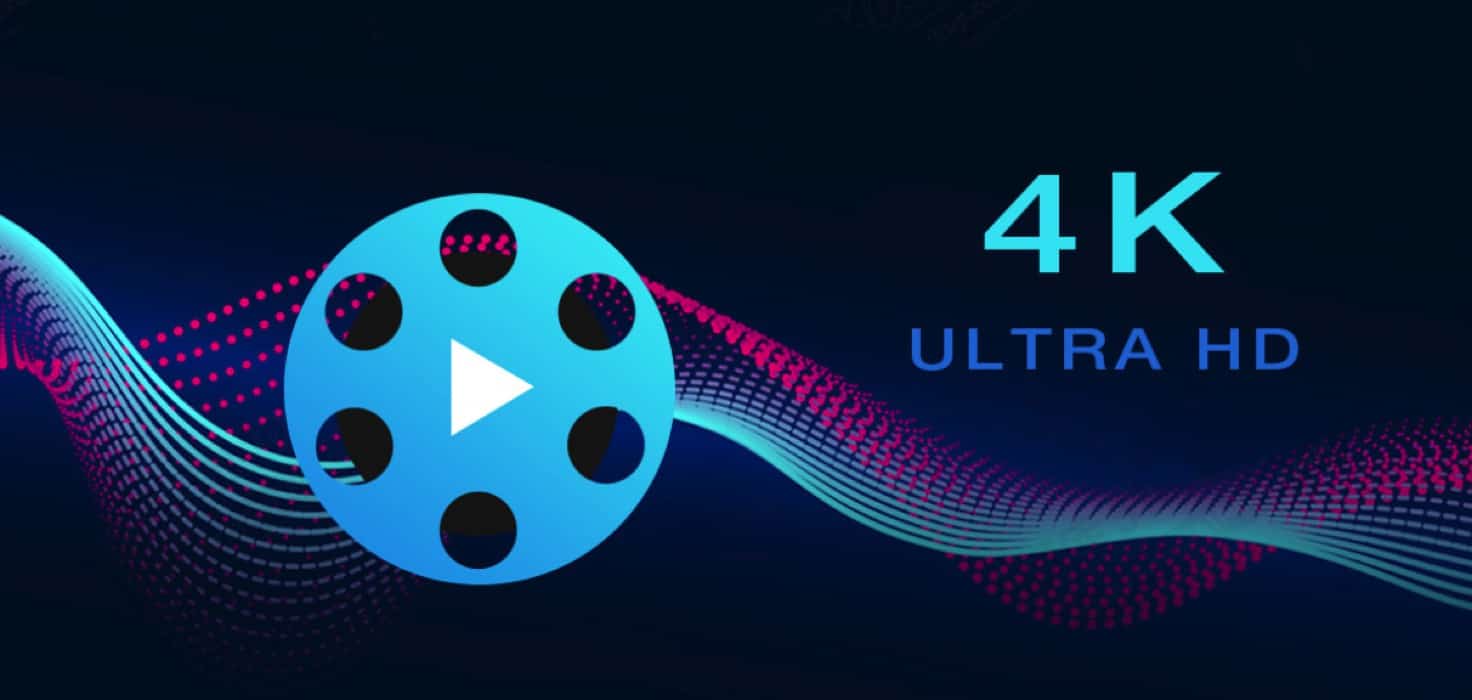 4K videos have been penetrating the market at a breakneck pace. Even the upcoming iPhones, high-end Android phones, TVs, consoles, and laptops have started supporting 4K videos. By large, high definition and picture sharpness are to be credited for the rise in 4K video popularity.
Hence, it is important the understand certain details to convert 4K videos in the desired format as there are numerous 4K video formats available in the market. Let's look at the most crucial points you need to know before picking a 4K video converter.
What Do You Need To Know About 4K?
4K, originally designated for the movie industry, offers a professional format of 4000 pixels horizontal resolution on the screen which is four times more than 1080p format.

The term 4K and UHD (Ultra High Definition) are interchangeably used across the industry. Because of the higher picture quality, the file size is also usually big. For instance, in an iPhone, one hour of 4K video consumes about 23GB. 4K videos have its advantages:
Higher definition and sharper image quality
Higher resolution gives more options to eliminate jump-cuts, or pan and zoom.
Provides better stability to videos
Conversion doesn't lead to much loss in quality
Almost all platforms such as YouTube, Facebook, Whatsapp, Twitter, Snapchat, Google drive, and iCloud drive have started supporting 4K videos. The biggest challenge when it comes to converting 4K videos is the support extended by your existing computer. However, a lot of users complain of lags, crashes, and stuttering when it comes to 4K video playback or editing. You have to ensure your system is qualified enough to convert, edit and handle 4K videos.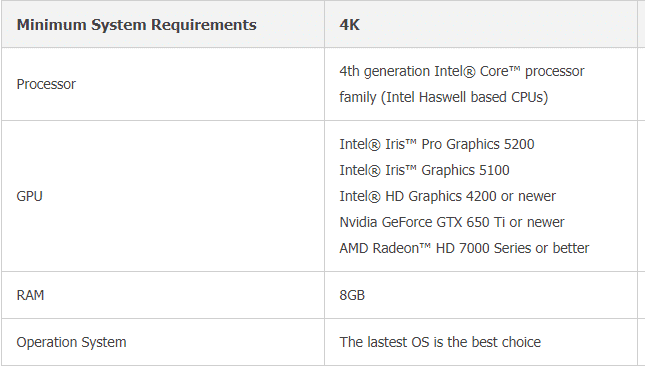 Edit and Convert 4K Videos in the Right Way
The current 4K video editors in the market generally support few formats, hence, you may need to convert video format or codec before start editing. When you are looking for a converter, it may involve any kind of conversion. If you want to play a video in your 4K TV, you may want to convert 1080p video to 4K video. At times, you may want to convert a 4K video into 1080p or 720p video. So what to look for before choosing a 4K video converter? We have come up with a comprehensive list of items that you should look out for in a 4K video converter.
Upscale or downscale a video:
Despite 4K video's popularity, you may want to convert a 4K video into a lower resolution video or convert a lower resolution video into a 4K video.
Flexibility to change the 4K video format and codec:
With the latest encoding/decoding technologies, it is essential that the 4K video converter supports multiple formats of 4K such as MP4, MKV, AVI, TS, and FLV. And it should be able to change codec among H.264, HEVC/H.265, MPEG4 and more.
Enhanced 4K video editing support:
When looking for options to convert 4K video, the converter should also have excellent video editing capabilities. Be it 4K video clipping or rotating the 4K video, be it adjusting the aspect ratio or compressing the 4K video, be it fixing the fisheye or adding watermark in the 4K video, the converter should have it all.
Faster 4K video conversion and edition:
Because of 4K video's large file size ( You can calculate video size here), it may take a lot to time to convert 4K video. Ensure the converter has accelerated video processing software and also lets you convert 4K videos in batches.
Which Tool is Best Suited to Covert 4K Videos?
Usually, some people get tired because of the complexities involved in converting or editing 4K videos. Some videos take forever to convert, while in other cases the user's computer crashes. In some cases, the format isn't supported and in others, the quality of the video is lost.
VideoProc is for those beginners who find it annoying to waste time because of the above-mentioned complexities as well as the novices who just want to get started with converting a 4K video. An industry-leader when it comes to providing multimedia solutions, VideoProc deals with media files like a Swiss army knife to process, pack with utilities, edit and convert 4K videos.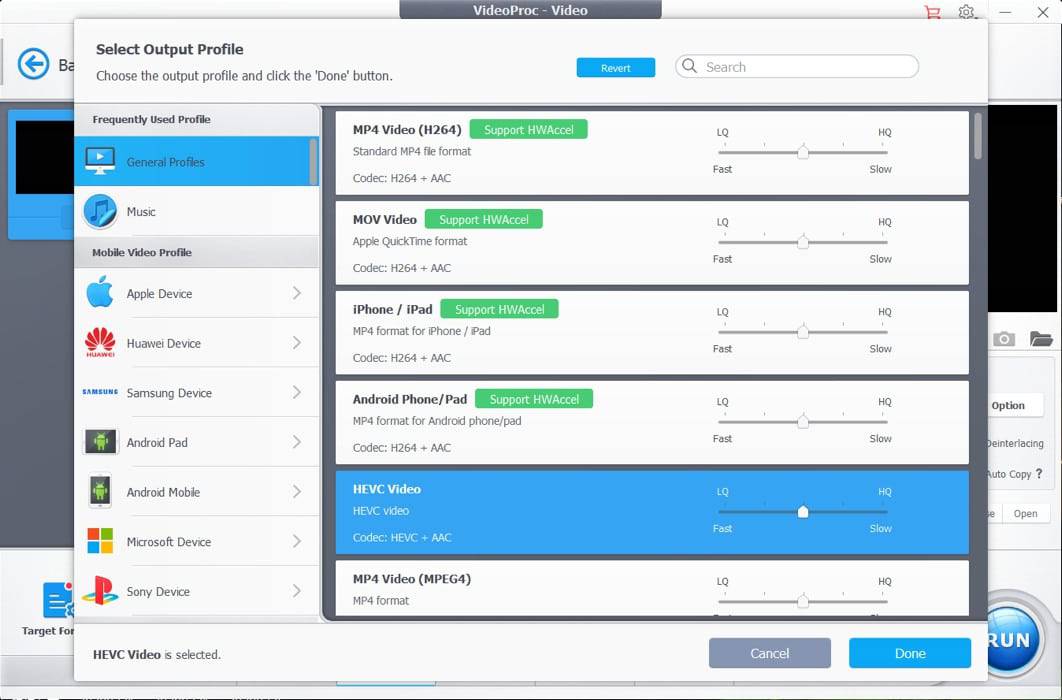 With GPU accelerated 4K video processing software, VideoProc supports all products like iPhone, Android, GoPro, DJI Drones, camcorder and any other 4K cameras. It is powered by level-3 GPU acceleration. This essentially:
Auto-detects and utilizes the graphics card on your machine
Reduces CPU workload
Ensures stable and faster processing
Optimizes file sizes

Final Thoughts
To edit and convert 4K video may seem to be a daunting task without a proper converter. VideoProc is a one-stop solution in a professional and simplified manner. VideoProc seamlessly works with videos from all devices and also offers support in popular formats for sharing on platforms such as YouTube, Facebook, Twitter, and Instagram. Want more? – You can still use VideoProc as a free media downloader and a screen recorder to do more jobs.
Have any thoughts on this? Let us know down below in the comments or carry the discussion over to our Twitter or Facebook.
Editors' Recommendations: