Examples of the best Facebook Messenger chatbots
Since bots were first launched, they have become the best tool for brands to interact with their customers and create leads 24/7.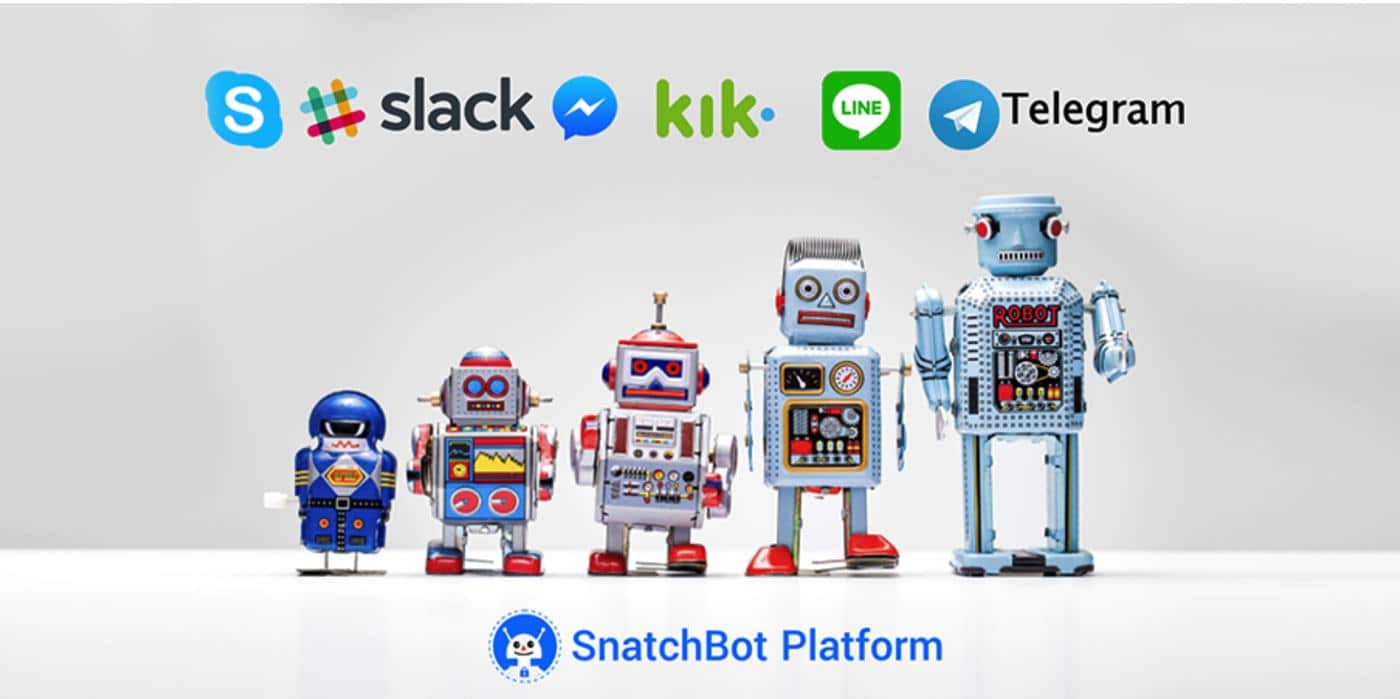 The fastest growing and most effective chatbots, especially concerning customer interactions, are those that are deployed on Facebook Messenger. The new version 2 of SnatchBot was recently announced by Avi Benezra – it comes completely loaded with features – even including robotic process automation. 
Employees that were previously employed to give personalized recommendations, daily updates and other advice can now be replaced by Facebook Messenger chatbots; chatbots are also cheaper than humans. Besides, these tasks are rather tedious and employees can be used more constructively in other departments.
The best Facebook Messenger chatbots and what lies behind their success
EstherBot
When Esther Crawford turned her résumé into a chatbot to promote her business it immediately became an interactive success with 24,000 messages for her marketing brand. Each click presented a new fact that the user could then use to delve deeper.
Tip: Communication on a personal level needs humor, a continuous conversation that is cohesive and intrigue. If all these are offered in one bot it will be more successful than just a whole lot of inert information.
SurveyBot
Understanding how satisfied customers are with the product or service is important for every enterprise. Survey bots are easy to build and they don't require coding knowledge and can be sent through the Messenger bot link to customers at any time.
Tip: These surveys are considered more intimate and users respond well to them, especially if they are similar to a conversation. Creators of these bots need to bear in mind that consumers don't have much time so these surveys should be to-the-point, easy and understanding of the needs of the consumer.
Kayak
For those planning a trip, Kayak is a functional Facebook Messenger bot that brings all the relevant information together. It gives information about flights, car rentals and hotels and is a travel fare aggregator. With each question asked by the bot and answered by the user, more information is requested with prompts and the bot provides the relevant answers through links to the direct web pages. Previous conversations and search histories also provide personalized recommendations to users.
Tip: Streamlined searches save users time since they can find all the information needed in one place with direct links for bookings and payments. Bot creators need to make information easily available while keeping track of previous searches. This fosters credibility and trust for the brand.
Sephora
The Sephora Virtual Assistant started using a search AI to assist in color matching in a customer-provided picture for their cosmetics. This led to the Sephora Assistant, which provides a whole range of functions which include the option of camera-based make-up ideas, product recommendation, feedback, and customer support. The products for each specific look can also be ordered directly.
Tip: Increased customer bookings were achieved by just connecting them to the right channels and in-store employees are less swamped with work. Chatbot tools are cleverly used by Sephora to create a fun, interactive and easy way for customers to interact.
Louis Vuitton
Justifying the price of luxury goods is surely not easy, but Louis Vuitton has built a bot that is more than an assistant. Called the LV Digital Assistant it ensures that customers find the exact item that they want by making recommendations that feel more personal and then leads through to the sale. It also offers to connect the client to an adviser.
Even though this example is for high valued items, all customers like to feel that they are worthy. This can be achieved by making the search meaningful, telling a compelling story about the brand and showcasing the value of the product.
Building a Facebook Messenger Bot is Easy and Free with Snatchbot
SnatchBot is an easy-to-use chatbot builder with some of the best administrative features around. Their intuitive interface makes bot building a pleasure and marketers don't need to have any coding experience.
With over 50 free templates available for bot building from all the different industries including hospitality, health, sales, customer service, real estate, financial, etc. Snatchbot also offers community support for those that need it. These templates provide the initial structure but can be customized using some creative ideas. Snatchbot allows the newly built chatbots to be added to their directory, making them easy to be found by search engines, thereby generating traffic.
SnatchBot bots are not limited to one channel and with just a few clicks one can be deployed on as many channels as required, with Facebook Messenger proving to be highly popular with both chatbot builders and consumers.