Exclusive Deal: Crazybaby Air 1S wireless earbuds for $129
The deal is valid until September 30th so scoop one up while you can.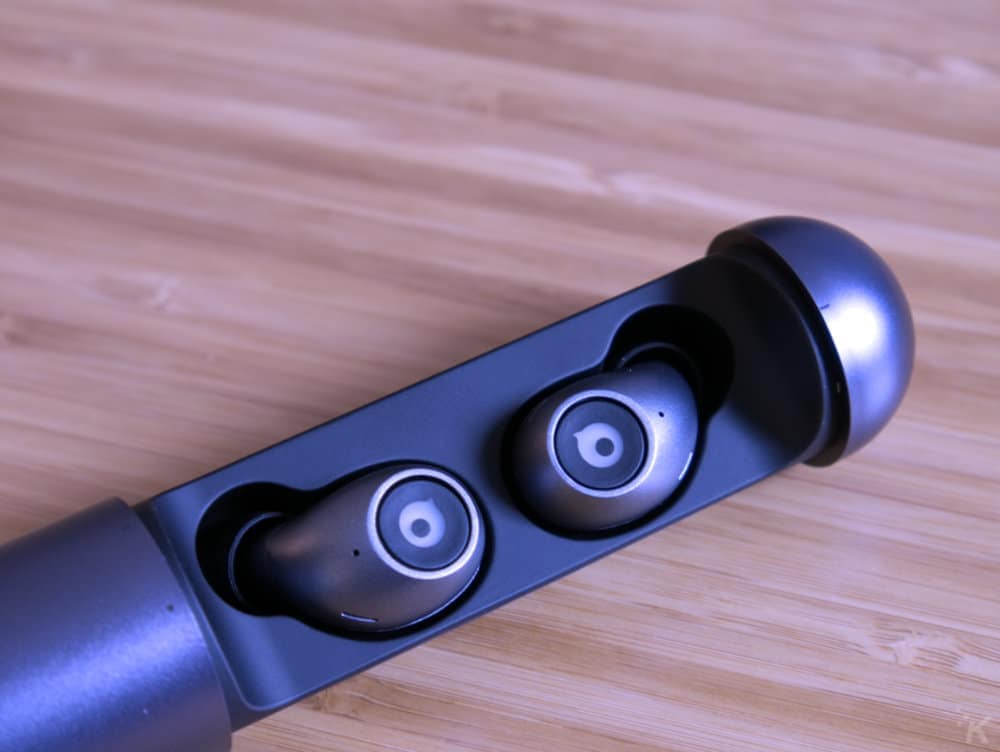 A couple of weeks ago we had the privilege of reviewing Crazybaby's Air 1S wireless earbuds. We absolutely loved them, and our review shows that with an overall score of 9.1 out of 10.
Today, Crazybaby is extending KnowTechie readers with an exclusive discount bringing the price to $129, down from its original price of 9.
Here's what our tech and gadgets reviewer, Joe Rice-Jones, had to say about them in his review:
The Crazybaby Air 1S's are almost everything you can ask for from a set of Bluetooth headphones. Good battery life, great sound, good microphones and the option to use one earbud as a headset. There's a couple of minor inconveniences in no physical volume controls and the slightly clunky app, but nothing deal-breaking. For $159 (now $129) direct from Crazybaby they're also good value for the frankly amazing performance.
Seriously, these are some great earbuds, and they're a whole lot cheaper than Apple's AirPods.
To get the deal, just enter code WCCAIR1S at checkout. The deal is valid until September 30th. To learn more about Crazybaby's Air 1S wireless earbuds, head on over to their website or read our full review below.
Just a heads up, if you buy something through our links, we may get a small share of the sale. Click here for more.