Exploring mindfulness with the BetterMe Meditation app
BetterMe Meditation is a solid app that serves its purpose well, but it has a great potential to become a better version of itself. Just like you.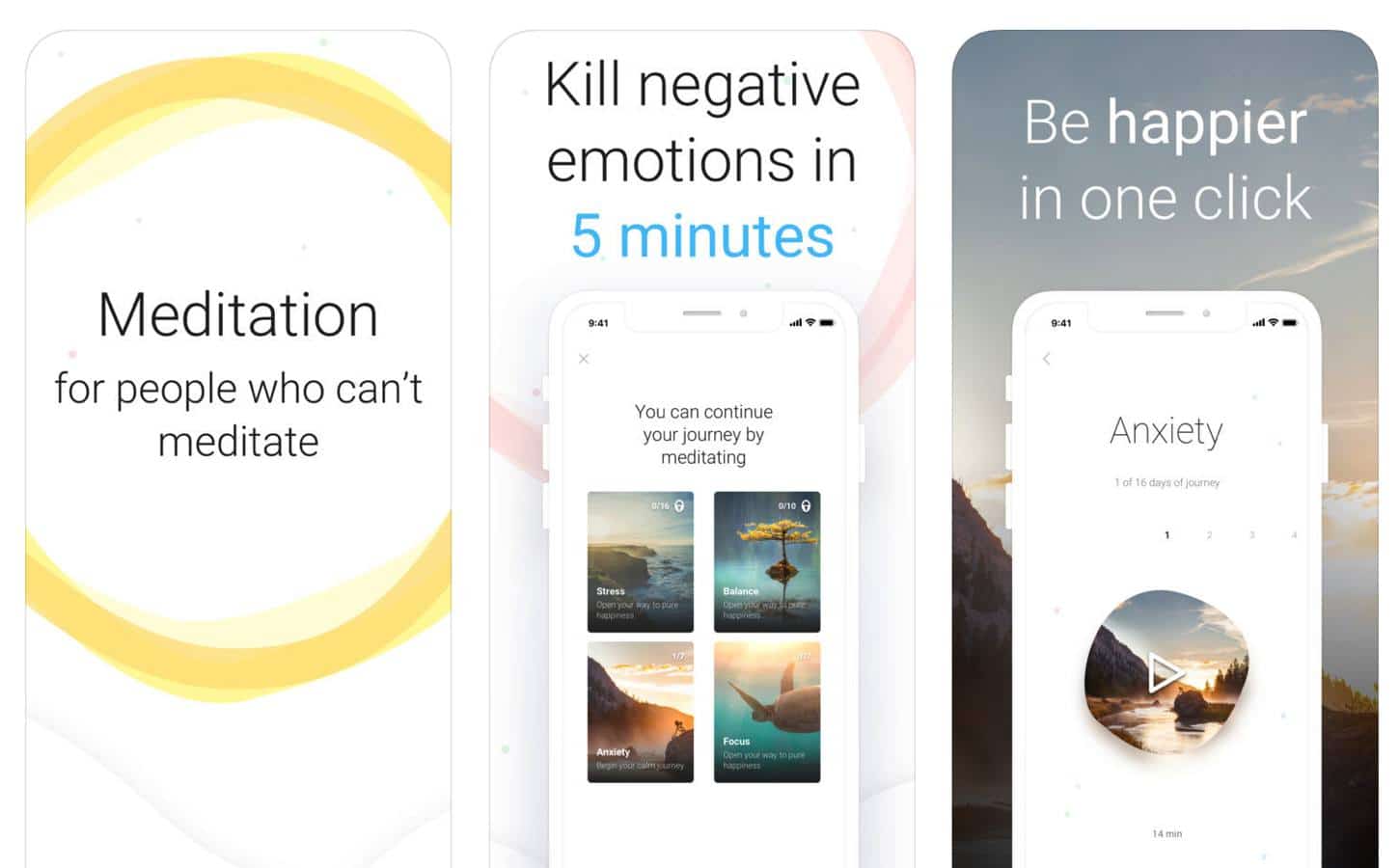 Today, we are reviewing the latest addition to the family of meditation apps- the one from BetterMe. Because… Oh, if only there was a non-complicated way to improve your sleep quality, ability to focus and let go of intrusive thoughts! It turns out, there is a way. Of course, meditation apps are not a replacement for serious treatment. But they can help you in your everyday life and/or serve as a nice addition to your mental health treatment. Think of meditation as mind training – what fitness does to your body, meditation does to your brain.
Getting to know BetterMe Meditation app
Most of us are not accustomed to the habit of sitting down in the Lotus position to focus on our own breathing and the current state of mind. However, over the course of thousands of years, meditation has spread all over the world and gained millions of followers. Scientists, researchers, doctors and fitness trainers have proven and recorded the benefits of meditation. Modern researchers have noted positive effects on brain and immune system of those who practice medication consistently.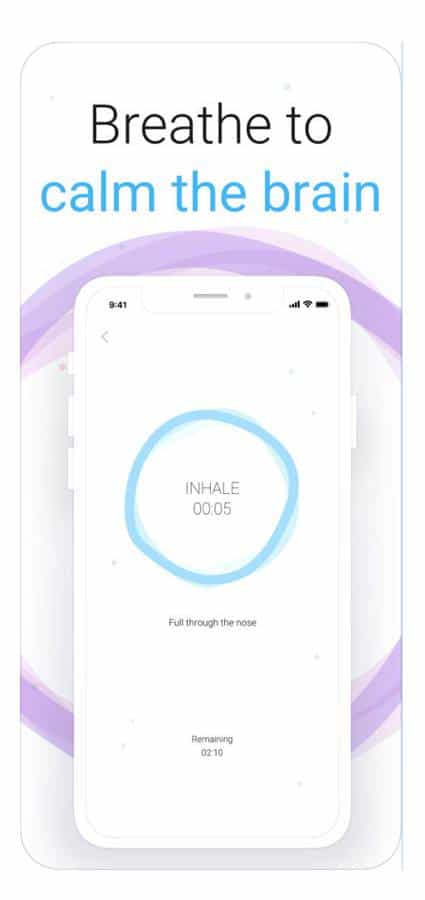 If you're discouraged by the aura of mysticism or "elitism" of daily guided meditation, don't be. Truly, it's a simple practice, and BetterMe Meditation app is a good companion, especially if you're new to it all. BetterMe Meditation helps you start out by simply focusing on the breath.
Sitting still and listening for audio cues or looking at animated breathing guides might sound silly and seem unproductive, but BetterMe Meditation makes you understand which areas of your life could be improved with a mindfulness session.
Currently, BetterMe offers quick and basic meditation sessions designed to get you into a right headspace for various daily tasks, or Journeys – a series of audio guides meant to boost your performance and calm your nerves.
Here are some of the meditation experiences offered by BetterMe:
You will become calmer. Did you know that EEG activity tends to decrease as you meditate?
You will recharge more easily so that you are more energetic and alert for the day.
Your brain will age slower and actually gain more grey matter that is responsible for everything you and body can do – control your muscles, see, hear, feel and remember things, speak.
It will be easier for your focus and enter the "flow" of being immersed in the task at hand.
You will feel how meditation affects your nervous system (lower blood pressure and heart rate, you'll sweat less, and feel less stressed, will able to relax more deeply).
You will be less inclined to procrastinate!
You will start making better sense of your thoughts and feelings, and learn to do the "helicopter glance" where you look at things from afar, gaining perspective.
You will feel more energetic in the morning's thanks to improved sleep quality.
Those are not Wikipedia-powered facts, but the actual physical and psychological results I've noticed after using BetterMe app for about a month.
Things as simple as focusing on your breathing(and bringing your attention back to it once it starts to shift) can indeed change your life.
You are probably thinking you'll feel weird sitting down and… doing what? just nothing? Here's where BetterMe Meditation app comes in, telling and showing you exactly what to think and what to do, how to handle your feels, emotions, and thoughts. With time, of course, you'll be able to practice meditation by yourself, but let BetterMe guide you through basic meditation routines.
Download the BetterMe Meditation app from AppStore for iOS devices (there is an Android version in development, too). Notice when you are feeling too stressed or anxious, are struggling to find a balance and lacking a sense of wholeness, need to boost your concentration or creativity. Open any of the options that suit your situation best, find a relatively secluded and quiet spot, maybe sit on a chair. Dedicate a couple of minutes of your time to mindfulness. That's it – that's all you need to meditate with BetterMe.
Where BetterMe Meditationwins and fails
| | |
| --- | --- |
| WIN | FAIL |
| Like I've said before, meditation is a sort of fitness for your mind/brain, that is why it is important to commit to it. It is simple, but also is a skill that requires regular practice. BetterMe Meditation is a great tool to be your "coach" as it helps you fall into a habit of meditating at least once a day. | Currently, BetterMe Meditation is only available for Apple device owners, and only in English. It is obvious that to reach a wider audience, the guys need to develop an Android version, too, and translate the app into other languages. |
| BetterMe Meditation has a set of breathing exercises and Journeys – each set designed to fit and aid your specific state of mind you're in. | BetterMe app is not entirely free. You can get all the breathing practices for free plus one of the five Journeys, while the rest are available after your subscribe and start paying $6.99 per month for six months. |
| BetterMe meditations were created by meditation gurus, so, while relatively short, they are effective. | The app definitely needs more options, such as the opportunity to track your progress, and more meditation practices tailored for more life situations (let's say as you're preparing for your daily run, just got up, or before an important presentation). The existing set covers just about everything, but more diversity never hurts. |
| You don't need any previous experience in meditation and no special equipment. Just your phone and several minutes of your time, anywhere where it will be comfortable enough for you to sit down and start. | |
In conclusion: Is BetterMe Meditation app worth keeping on your phone and even paying for? My answer is: Yes, it is. It is evident that the developers and meditation teachers are still working on the app to introduce more interesting updates, so there's more to come. Currently, BetterMe Meditation is a solid app that serves its purpose well, but it has a great potential to become a better version of itself. Just like you.