Why fans and critics are excited about the Samsung Galaxy S8
The Samsung Galaxy S8 is an instant hit. Here's all the reasons why consumers are going gaga for it.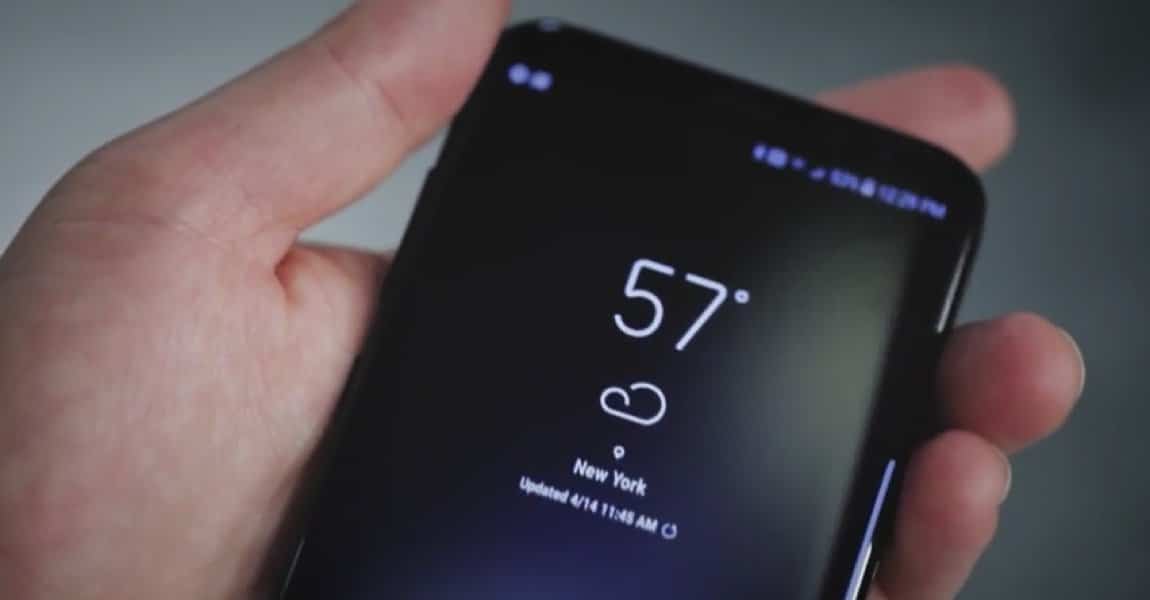 Smartphones offer convenience in a fast-paced society. They allow you to communicate with friends and loved ones from anywhere, and many offer enhanced features for even easier communication. The all-new Samsung Galaxy S8 has changed the game by delivering optimal performance, and it's perfect for just about any mobile user. Fans and critics around the world are excited about this new smartphone.
Discover seven reasons why the Samsung Galaxy S8 is pretty much perfect.
Easy to Store
If you keep your cell phone on you at all times, this new feature is perfect for you. The Galaxy S8 is 1.5 millimeters slimmer than earlier models, which means you can store it in almost any pocket. This new design feature doesn't take away from picture quality, though. In fact, this smartphone delivers half a million more pixels than earlier models, yet it's still impressively durable.
Iris Scanner and Facial Recognition
For many people, time management is critical, and anything that allows you to save time is a plus. Unlocking your cell phone can be frustrating and time-consuming, especially when you have to swipe up on the screen to get access to the keypad and then you have to enter your PIN.
The Galaxy S8's iris scan feature allows you to unlock your phone with just a quick glance, saving you time and frustration. If that's not enough, try using the facial recognition feature. Simply hold the Galaxy S8 as though you're going take a selfie, and you'll automatically unlock the screen.
Enhanced Screen Quality
If you enjoy taking pictures or watching movies on your phone, then the Galaxy S8 is perfect for you. The screen fills almost the entire front of the phone, delivering clearer and sharper color images that make watching movies more exciting. If you enjoy taking selfies, then you are sure to love this enhanced feature.
Physical Headphone Access
Many cell phone designs do away with the physical headphone connection option, but wireless headphone and speaker options don't always offer the best sound quality. Fortunately, Samsung has opted to keep the physical headphone jack for the Galaxy S8, so users can look forward to great reception and excellent audio quality.
Waterproof Features
How many times have you accidentally dropped your phone into water and gone into panic mode? Well, Samsung thought about that, too. The Galaxy S8 is water-resistant, but you'll still need to take caution near water. If you spill any liquid on the phone, simply wipe it off. Keep in mind that the phone is sensitive to salt water. If you accidentally spill any on the device, simply wipe it off with fresh water and dry it immediately.
Longer Battery Life
Many people use their cell phones faithfully to research, watch movies, check email, and use GPS services. The Galaxy S8 gives consumers the ability to access unlimited data without having to worry about battery life. A study on mobile phone battery life from Tom's Guide reveals that during continuous web surfing over 4G, the S8 has a battery life of 11 hours. Now that's impressive.
Impressive Speed
The all-new Samsung Galaxy S8 is a groundbreaking phone with many enhanced features, which explains why fans and critics alike are excited. When combined with a reliable network like T-Mobile, the benefits of the Samsung Galaxy S8 are limitless. The S8 and S8+ will be the first devices on T-Mobile's network that offer double the speeds already available on the fastest LTE network. Now that's fast.
Using their mobile phones, movie buffs can now download two-hour movies in about 15 seconds. Purchasing a cell phone like the Samsung Galaxy S8 from T-Mobile means you'll get the latest smartphone features with faster speeds than ever before, which makes this option pretty much perfect.
Purchasing a new phone is a commitment, so you want to know all the perks first. Convenience and user-friendly features are some of the things you want to look for. The Samsung Galaxy S8 is a user-friendly phone packed with features that the entire family is sure to love.