Farming Simulator 22 – Raising agricultural awareness through gaming
This blog will look at how video games, specifically Farming Simulator 22, can be used to raise awareness around the issue of food safety.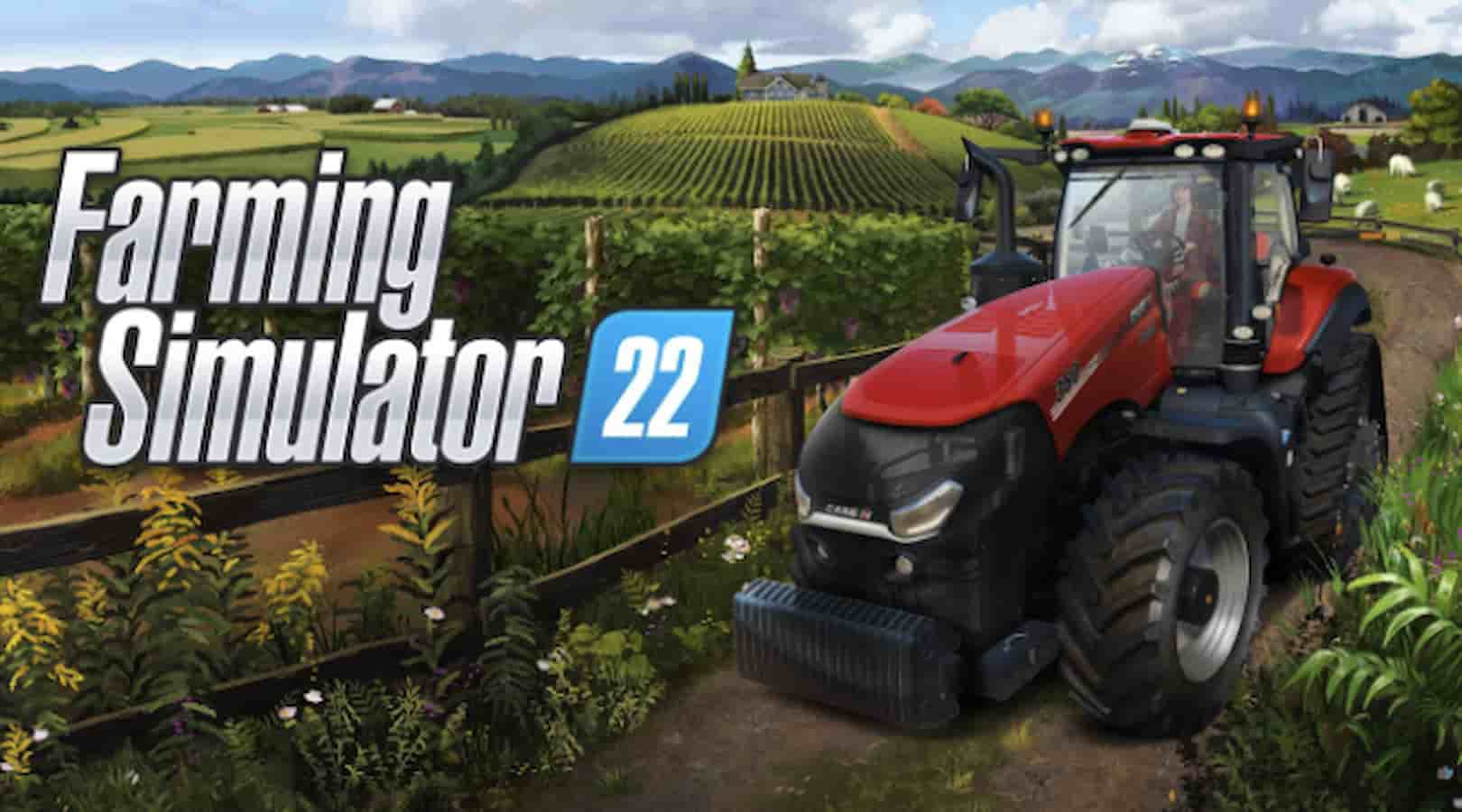 The modern world is going through several issues such as climate change. Agriculture plays a vital role in climate change. It currently generates 29% of total greenhouse gas emissions which is the root cause of global warming. Climate-smart farming is now in existence and that's what is going to shape up the future. 
Farming is looked at from a distance and seen as a complicated process. We fail to understand that every day the food we eat is because of farmers. According to the World Health Organization (WHO), foodborne diseases are an important public health priority in most countries.
As such, addressing this issue would not only contribute to global food security but also would enable society to live a comfortable life. Industrial agriculture is one of the leading causes of foodborne illness. This blog will look at how video games, specifically Farming Simulator 22, can be used to raise awareness around the issue of food safety.  
New Gameplay elements 
Precision Agricultural DLC, developed by John Deere and financed by EIT Food, adds new gameplay elements based on real-world smart farming technologies. The project's purpose stems from the reality that public awareness of farming is dwindling.
The relationship between urban society and modern agricultural technologies has almost completely broken down. As part of EIT's multiple efforts to change this false view and increase awareness for sustainable farming, modern precision farming technology, and a lively farming simulator 22 mods are integrated into this game engine. 
Smart-Farming technologies 
There are really a lot of smart farming technologies available right now. Certain things are beyond our imagination and technology has an upper hand over them. When youngsters started contributing to the farming industry, things have become even simpler. From harvesting to selling them to the right target audience, the younger generation has played a vital role in it.
Farming games have helped them get an overall picture of how farming looks like and what are the advantages and disadvantages. Some farmers have taken learnings from these technologies and have tried implementing them in their farming land.
A farmer who has been taught farming the ancestorial way, if given modern farming options – they might turn flour into cookies in no time. The efficiency of farming is improved when modern farming technologies are implemented in day-to-day farming.
Identify the best soil type 
Using the John Deere Gator and the ISARIA SCOUT, collect soil samples to identify four different soil types. Before you boost the yield by dynamic application rates to conserve seeds, learn about the pH values and nitrogen content in your soil.
Giants Software's Farming Simulator was first released in 2009 and has been updated every two years since then. It covers a wide range of topics, including equipment purchases, crop selection, plowing, planting, fertilizing, and harvesting. Every equipment purchase is interesting to explore. Farmers in the "career" mode aim to upgrade their equipment, purchase new land, and expand their farms. 
The latest Precision Farming DLC will be releasing on November 22nd. Gamers can expect plenty of new features, and anticipation for the launch is already building. While the first edition covered most of the fundamentals of precision farming, such as soil sample and variable rate applications, as well as financial incentives to farmers. The enhanced edition will have more smart farming technologies involved in it. 
Focusing Precision farming technologies 
The focus of the second edition will be on advanced precision farming technologies. These attributes allow modern farming to be much more sustainable while leaving a significantly smaller environmental footprint. Herbicide use will be reduced thanks to camera technology, and the application of organic and mineral fertilizers will be more precise thanks to modern sensors.
Similarly, soil usage and sustainable farming options are activated. There is a lot of scope for improvement in modeling adaptation to climate change in agriculture. More extreme temperatures affect farming, and the precipitation can prevent crops from further growth. Extreme temperatures and climate changes are signs of global warming that affect the agricultural industry.
To overcome global warming effects, one can adapt to climate-smart agriculture techniques as well as use many different types of renewable energy.
Take the role of a modern farmer 
A farmer from a normal rural area gets a chance to take the role of a modern farmer. One can creatively build the form as per their wish. It can be in three diverse European and American environments according. Farming Simulator offers a diverse variety of farming operations that focus on agriculture, forestry, sustainable farming, and animal husbandry. The enhanced version now comes withs seasonal cycles that will change the environments of the background according to the changes. 
What's up in the latest versions?
With the latest version of the game, one can make their virtual farm more sustainable and eco-friendlier. It has introduced real-time smart farming technology-based gameplay mechanics. When one can identify four different types of soils by taking samples of soil, a lot of things get simplified.
We get to know what suits the soil and what's best for your land. And then when learned about the nitrogen content and pH-value in the soil to get more yield, it can save fuel, lime, seeds, fertilizers but result in more yield and money!
To know how to optimize the yield and make better money head on to the new Precision Farming tab in the menu. You can know the current state of the soil using special filters in the soil map. The economic analysis overview gives you a clear analysis of every step you take.
To have more control while working on fields and get additional information use the live minimap and other UI elements. Now your helper can also perform more efficiently with the help of RTK station.
Know more about farming!
On that note, you can also make a living by playing the game Farm Simulator 22. Yes, it's not just about entertainment and knowledge. It's also about the full-time job in the gaming niche! Upload pre-recorded videos or live streams while playing on platforms like YouTube, Facebook, Instagram, and Twitch.
Here are several gamers who have already started making a living out of it. Harley Hand is one of them who has chosen this as his full-time job. So, gaming lover, head-on and start uploading your gaming videos on different platforms. A cash prize of up to $250,000 was sponsored by FS esports completion. This is a lot more than a farmer's annual income!
Let the knowledge of farming reach every corner of the world 
Farming is a must for the human race to survive. And so, knowledge about farming is vital. Admit it, only 1% of Americans are currently farming. This farming game serves as a virtual farm for everyone who lives in rural and urban areas.
One can learn more about farming even without farming on land. Harley Hand is not a farmer and is from a rural background. But he said that his audience interacts with him and learn more about farming. The sole purpose of this game is to raise agriculture awareness tp every person in the world. To reach every nook and corner of the world about farming is the motto of this game! 
Making it realistic and eco-friendlier!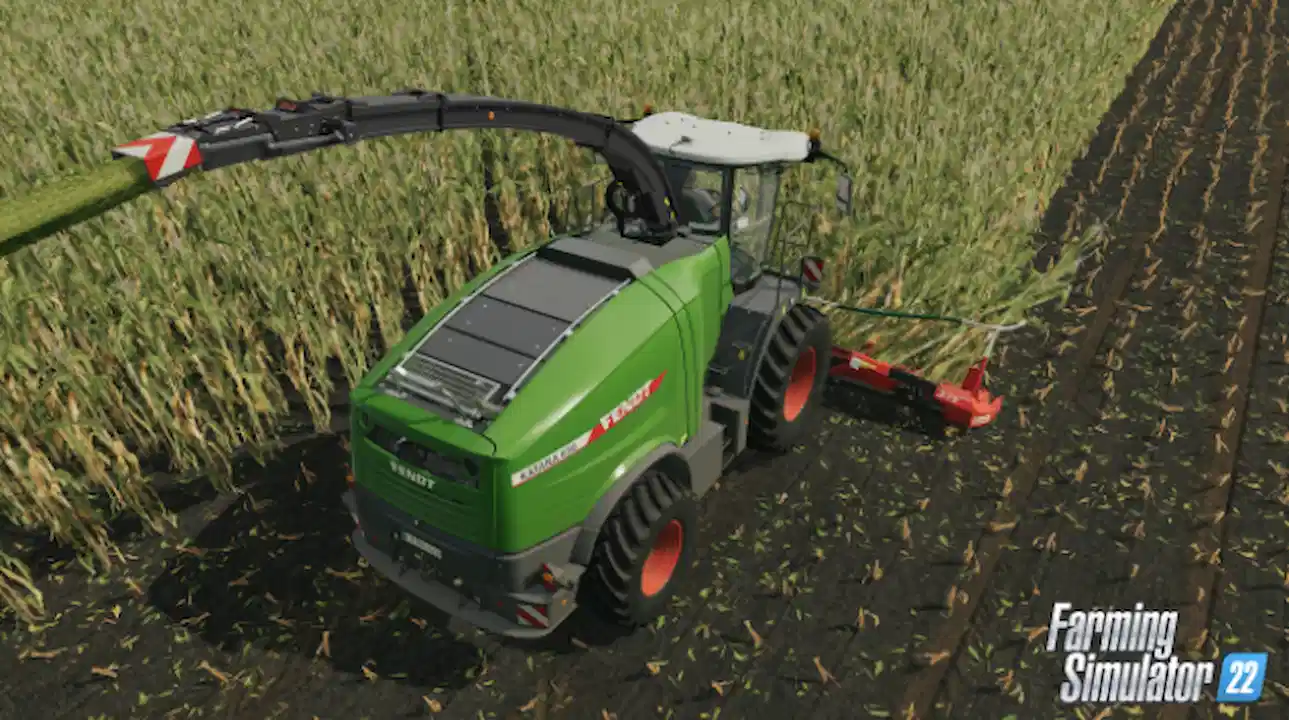 Players will be able to customize their profiles per their wishes. Organic farming methods are available, and the players can choose any one as per their wish. Crop rotation is a good agricultural strategy wherein the crops are harvested according to the season.
These kinds of eco-friendly farming options are available in the latest versions of the game. This gaming engine gives a chance to create a realistic Farming Simulator experience that makes things more energetic and happening. 
Have any thoughts on this? Let us know down below in the comments or carry the discussion over to our Twitter or Facebook.
Editors' Recommendations: