See how Storyboard That utilized Feedback Thumbs to measure user interaction
Launching a new feature on your website or app is hard these days. Which is why Storyboard That got the help of Feedback Thumbs.

You're a new business owner or entrepreneur and you have a brand-new, shiny website that you are very proud of. You have different features on this website, some of which seem to be getting more attention than others, you think. You're busy, though, being all startup-y and what not and really don't have the time to delve into the inner workings of your site and what is working and what isn't. That's where something like Feedback Thumbs comes into play.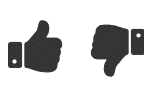 Essentially, Feedback Thumbs is a way for business owners to see what is and isn't working on their website. Using the universally recognized system of "thumbs" to show approval or disapproval, FbT will track what users are doing on your website and the features they like and dislike. You can use it to gauge a response on a new feature, and even have users answer questions after clicking if they like the feature or not.
It should also be noted the feature is completely optional and users are not required to vote one way or the other. Feedback Thumbs is also tracking how each user is actually using the feature – what are they clicking on? How far down do they go? How long they spend on the feature? How many times do they come back to it?
Where Feedback Thumbs differentiates itself, however, is in the form of HaaS, Humans as a Service. Unlike static plugins that do similar things (as far as recording "likes" and "dislikes" and monitoring usage patterns), Feedback Thumbs will actually review the data and send you a bi-weekly report for a small monthly fee. Perfect for those busy entrepreneurs who need to spend their time securing new business, not combing through data in order to make a decision.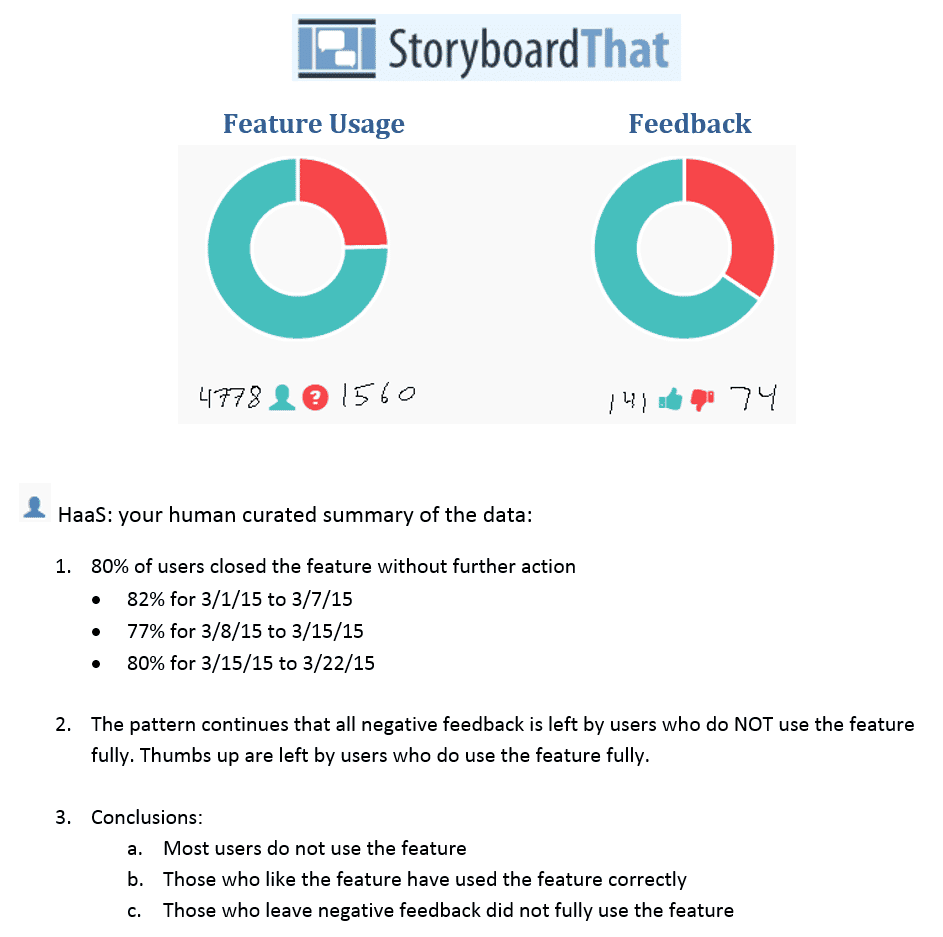 For a real world case, Feedback Thumbs worked with StoryboardThat to measure the usage of a new feature on their website and to see if it was worth the time to put more manpower and money into. The best way to do this is obviously through user data and a curated report describing the usage. Storyboard decided to go with Feedback Thumbs for this information and over the course of approximately 8 weeks, Feedback Thumbs sent them three reports going over usage statistics.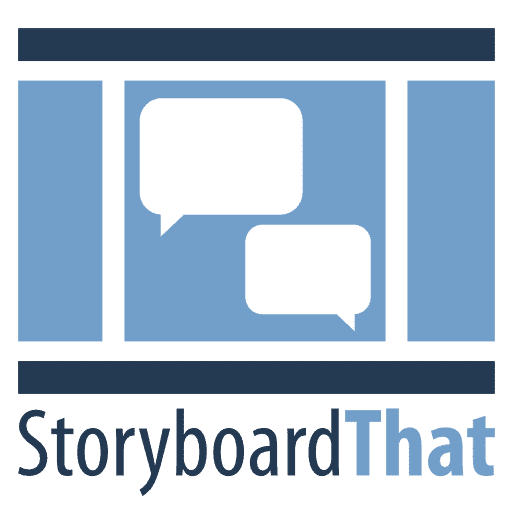 This report clearly showed that almost 80% of the users who clicked into this specific feature did not care for it one bit. They didn't use it at all. 10% were using it however, and of those, 66% thoroughly enjoyed the feature. It was also shown that of those who did not care for the feature and left negative feedback, many had never even tried it out in the first place. Maybe this is a sign that Storyboard should invest a little time in clarifying the feature itself?
This gave StoryboardThat the information they needed, and have since decided to keep the feature on their website, but to not invest anymore time to improve it. Feedback Thumbs did exactly what it was supposed to do. It showed usage, and the HaaS sent detailed reports breaking down that usage. Feedback Thumbs is not for everyone, or every site, but if you're looking for a detailed usage report that is compiled by real people, it is definitely worth checking out.
Follow us on Flipboard, Google News, or Apple News