FeelZing Review: What evidence shows that the patch works?
The FeelZing Energy Patch assists users by raising brain activity, overall energy, concentration, and reaction.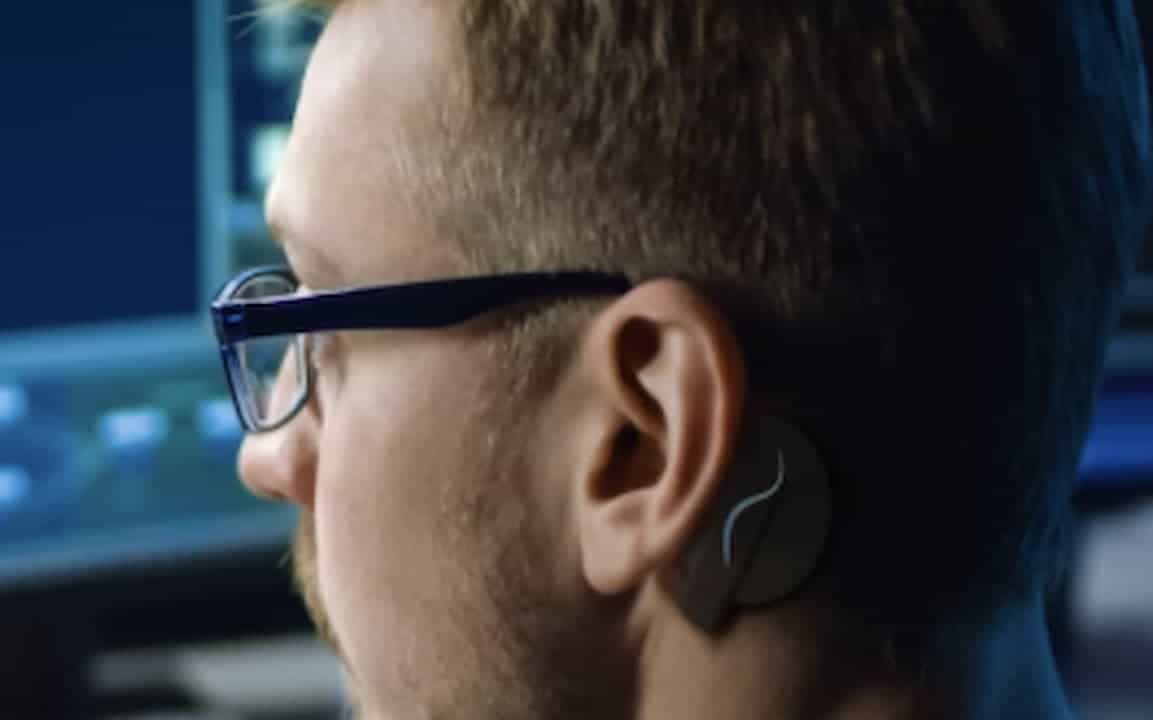 All people may lack energy from time to time but not all of them know that the energy intake they obtain from caffeine or other similar stimulants can be replaced with an advanced tech solution.
To avoid various side effects, consumers may want to try the FeelZing Energy Patch. The idea is to stimulate the sympathetic and parasympathetic nervous systems, which allows you to stay active for hours in a natural way.
No unpleasant feelings are guaranteed. So, the question is, how does this innovative device actually work, and is it the right solution for you?
Pros:
Safe usage
No side effects
One use costs the same as a cup of coffee
The effects last for 4+ hours
No internet connection or downloads required
Cons:
No free shipping offered
Just three quantity options to choose from
Support available only via email
FeelZing Energy Patch: What Is It?
Years of studies involving top-tier technicians and scientists led to the creation of a tiny yet effective energy stimulation device known as the FeelZing Energy Patch.
This innovation from Thync is a neurostimulation device that applies a proprietary waveform to positively impact both the sympathetic and parasympathetic nervous systems.
The FeelZing Energy Patch assists users by raising brain activity, overall energy, concentration, and reaction.
Almost a decade of research and experiments allowed scientists to create this tiny solution and they managed to come up with a device that has no side effects, unlike, for instance, caffeine.
How Does FeelZing Function?
The device concept is as easy as 1-2-3. You start by placing the FeelZing Energy Patch behind the ear. During the 7-minute stimulation, the device induces the nervous system into activity by submitting micro impulses to the brain. Users feel no inconvenience or irritation when trying the device.
The work of FeelZing results in a balanced, stress-free energy level boost. Mind that it is possible to use the FeelZing Energy Patch twice, once after the initial usage of the device. To do so, it's necessary to re-wrap the patch.
Neurophysiological scientists created the pattern of electrical current relying on numerous studies that proved how effective and safe the electrical treatment was. Micro charges spark neuron activity, which is why users notice enhanced logical thinking and concentration.
Ninety percent of people who tried the FeelZing Energy Patch reported that this innovative device improved their alertness. This gadget also prevents people from feeling exhausted and helps them remain motivated and energized for several hours after the stimulation.
How Is the FeelZing Energy Patch Different from Other Stimulators?
Multiple studies and tests allowed neuroscientists from Thync to contribute to the proof of concept and guarantee the device's safety. So, what makes the FeelZing Energy Patch genuinely unique?
First of all, this device has no side effects like dehydration, stomach issues, increased blood pressure, depression, and so on. Thus, it might be a perfect replacement for caffeine and other known stimulants.
Another advantage is that there is no need for a stable internet connection to make the device work. Users do not need Bluetooth or WiFi to activate the FeelZing Energy Patch. There is no need to download and install any special apps as well. 
FeelZing works in just seven minutes, allowing you to feel all the positive effects for the following four hours.
The patch provides a modest electric itchy feeling similar to what an individual would obtain from an electrical massage.
What Is the FeelZing Energy Patch Made Of?
The device is made up of a couple of electrodes that develop a proprietary electric circuit run by a non-replaceable, non-rechargeable Li-ion battery. The gadget consists of water-resistant soft-touch plastic and silicon components.
On the whole, all of the elements fit into the space taken up by a regular-sized price tag. The FeelZing Energy Patch has an ergonomic design. Furthermore, users will not have any allergic reactions thanks to the special sticking liquid used for its production.
How Much Does the Patch Cost? Can You Buy FeelZing with a Discount?
As of today, this device is offered in several quantities at different prices. Buyers can pick one based on their preferred intensity level or by combining the Extra and Original patches. Some discounts are available as well but only for certain items:
Four-pack for eight uses – $84
Twelve-pack for twenty-four uses – $126 (previously $200)
24-pack for forty-eight uses – $168 (previously $264)
Another attractive discount is the thirty percent off for subscriptions so that you can pay only $3.75 per single application. On the official website, users can select between 15, 30, and 60 days for delivery.
Have any thoughts on this? Let us know down below in the comments or carry the discussion over to our Twitter or Facebook.
Editors' Recommendations: