Finally cut the cord with this $18 amplified HDTV antenna
Pull in free HDTV channels with this $18 HDTV antenna.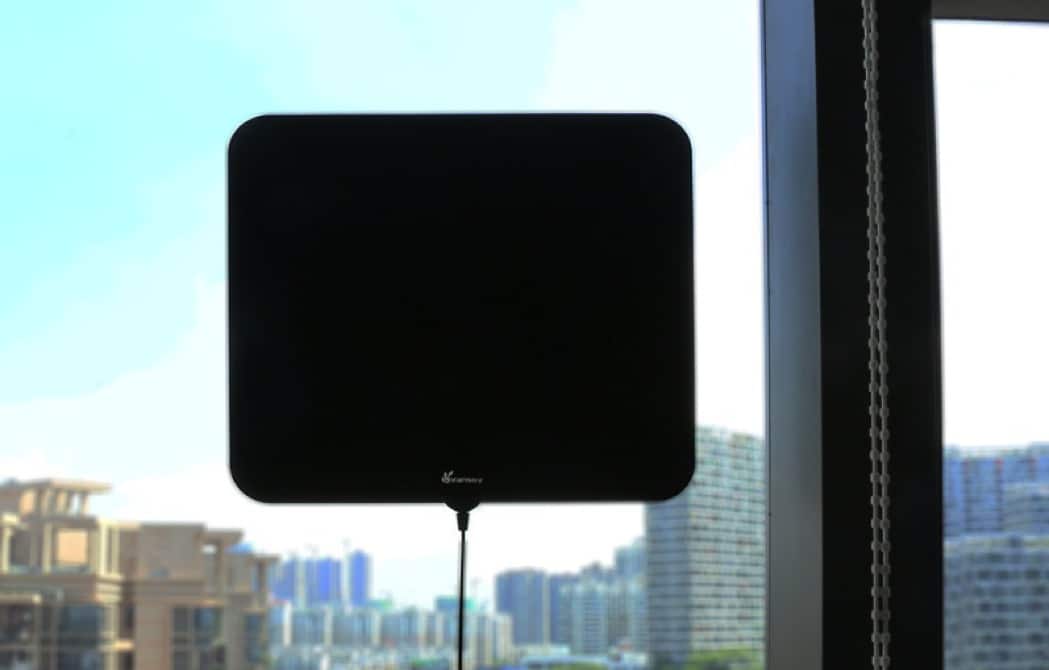 Pull in free HDTV channels with this $18 HDTV antenna.
---
If you've tried an unamplified HDTV antenna (like the standard Mohu Leaf), but can't quite pull in every channel you want, this leaf-style model includes a USB-powered amp that should add a few miles of range.
Promo code PA78HB8G brings it down to just $18, which is one of the best prices we've ever seen on an amplified antenna.
Here's the key features: 
FREE CHANNELS — Cut the TV antenna cable and get access to your local news, weather, sitcoms, kids and sports programs, educational programs etc absolutely FREE. Enjoy crystal clear HDTV shows, 720p, 1080i, 1080p | ATSC available.

50-MILE RANGE — The amplifier boosts the TV antenna with better signal and butterfly pattern optimizes reception. Working frequency: VHF 174-240MHz, UHF 470-862MHz. Channel reception may vary depending on what's broadcasting in your area, distance from broadcast towers, terrain and the surroundings. Before you buy, Check what available channels are in your area by using these websites:"antennaweb.org" or "antennapoint.com".

16.5FT LONG COAXIAL CABLE — Makes TV antenna easier for you to place it in your house to get the best reception, especially for customers whose televisions are quite far away from windows.

SLIM & HIGH PERFORMANCE — Paper-thin design makes TV antenna easy to lay flat on table, hide it behind the TV, or place it high on window (highly recommended). It'll pull in hundreds of crystal clear digital & HD shows!

WHAT YOU GET– Vansky HDTV Antenna with 16.5ft coax cable, USB power supply Cable,Amplifier Signal Booster. Together with 45 Days Money Back, One Year Guarantee and Friendly, Easy-to-reach Support. If you don't satisfied with the channels you get, feel free to contact us. We will take care of your issue immediately and help you solve any problems you come across while using our antenna.
[AMAZONPRODUCTS asin="B01FUB4ZG8″]
► Vansky Amplified HDTV Antenna, $18 with code PA78HB8G