Finally cut the cord with this $23 amplified HDTV antenna
Pull in free HDTV channels with this $23 HDTV antenna.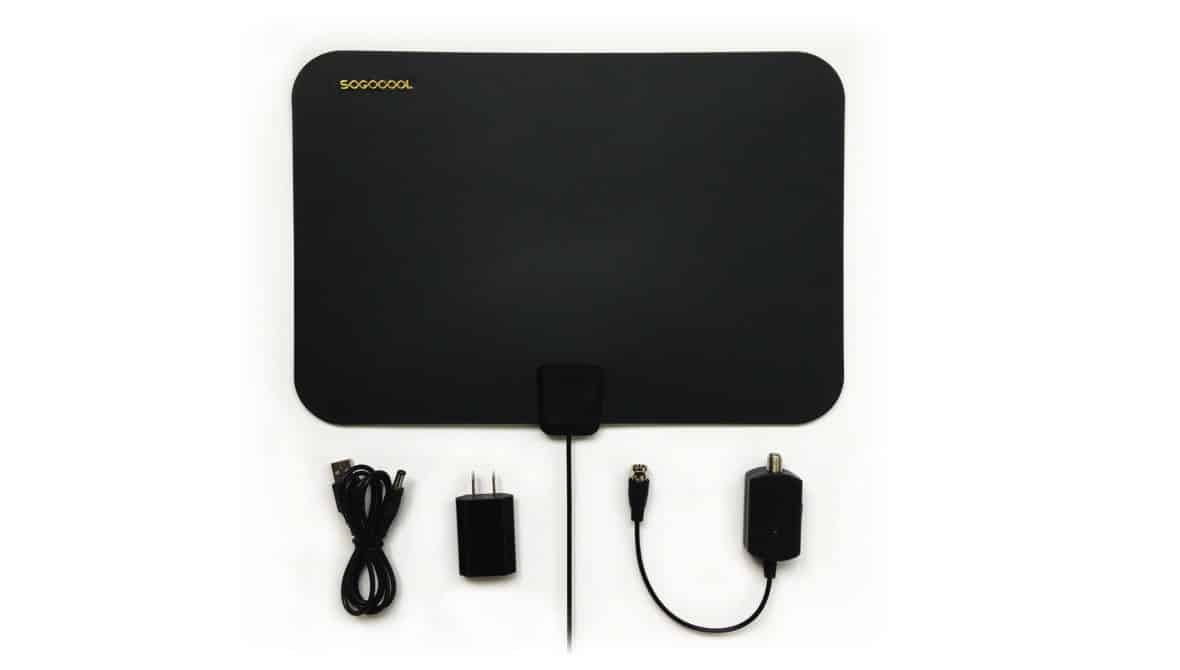 Pull in free HDTV channels with this $23 HDTV antenna.
---
Stop paying your cable company $100/month for channels you don't watch. It's time for you to cut the cord. With services like Netflix, Hulu+, Sling TV, and HBO Now, it's easier than ever to declare cable independence, but a good antenna is still a critical piece of equipment for picking up your local broadcast stations.
Today on Amazon, Sogocool is selling their 50-mile range HDTV antenna for just $23, which is a really great deal. They were previously on sale for $17, but it seems Amazon nipped that deal in the bud because too many people were taking advantage.
Here's the key features:
Receiving range: 30-50 Mile Currency, Receiving a wide range, can be applied to 30-50 miles within the signal.

The Long: 4.5M Cable allows to be placed near the best signal reception area,especially for customers whose televisions are not near windows.

FULL HD: 30-50 MILE LONG RANGE ACCESS: At first, please visit "antennaweb.org" or "antennapoint.com" check how many broadcast towers surrounding you within 50miles, Suport Format: 720p, 1080i, 1080p & Frequency Range: VHF 47-230MHz, UHF 470-862MHz.

OPERATION CORRECTLY: At first, set up according to the manual, you should make sure you have connected the antenna correctly to HDTV (TV with Digital box). And then put the antenna to a higher location like on the wall, better close to the window and no obstacles between your home and Towers, and keep re-scan channels after moving the antenna. Sometimes moving a few feet can make big difference.
[AMAZONPRODUCTS asin="B01M7Y91JP"]
► Sogocool 50-mile range HDTV Antenna, $23