Five huge League of Legends events to look forward to in 2019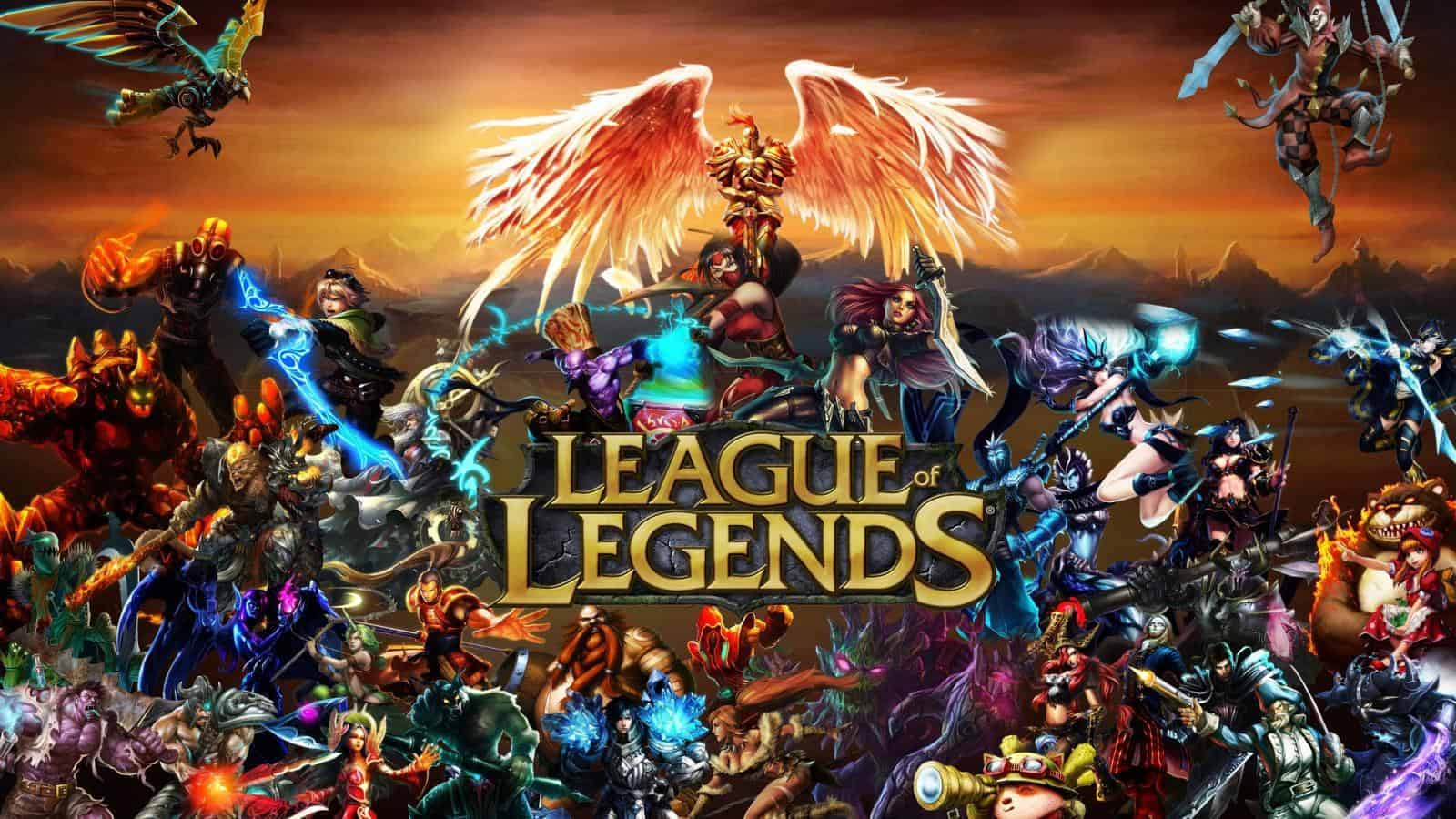 League of Legends cemented its status as the world's most popular esport this year as viewing figures hit record levels at the World Championships. More than 200 million people tuned in to watch Invictus Gaming vanquish Fnatic in an exhilarating final that overtook the Super Bowl in the popularity stakes.
Established stars such as Faker continued to dazzle with their brilliance, but new legends were born and the likes of Uzi, Caps, and Rookie established themselves as superstars. Excitement is already mounting ahead of 2019 and it promises to be another spectacular year, packed full of drama and intrigue. Here are the five biggest events to look out for:
LPL Spring 2019
It will be fascinating to see how Invictus respond to their newfound status as the best team in the world and we will not have to wait long to see them in action again. The LPL is China's premier League of Legends tournament, divided into a Spring Split and a Summer Split, and LPL Spring begins on January 14.
It brings together the biggest teams in China to battle it out for domestic bragging rights, including Invictus, Royal Never Give Up, EDward Gaming, JD Gaming, SinoDragon Gaming, and Rogue Warriors. The futures odds for the 2019 World Championship make Invictus the favorite, followed closely by Royal Never Give Up, so China can make a legitimate case for being the center of the LoL universe right now.
It is taking the sport really seriously and LPL Spring 2018 saw the largest prize pool in esports history outside of the Worlds and the Mid-Season Invitational. That shows that there is more cash up for grabs in China than in North America, South Korea or Europe, and it is churning out some magnificent talents right now.
LCK Spring 2019
South Korea's five-year winning streak at the LoL World Championships came to an end in 2018. The previous three finals had been all-South Korean affairs, but the country's LCK league did not even have a single representative in the semis this time around. Big names like SK Telecom T1 and King-Zone Dragon X failed to qualify, and the likes of KT Rolster and Afreeca Freecs flopped.
These teams have had time to go away and lick their wounds, and it will be intriguing to see how they bounce back in 2019. LCK Spring 2019 gets underway in January and we could well see SK Telecom T1, world champions in 2013, 2015 and 2016, return to the top after they enjoyed a busy trade period.
After suffering through its first-ever trophyless year, it ditched five players and brought in Khan, Crazy, Teddy, Clid, and Haru to go alongside the legendary Faker. That could see SKT return to former glories due to its newly stacked roster and LCK Spring 2019 is shaping up to be a classic.
Mid-Season Invitational 2019
This will be the second biggest international tournament of the year, featuring the winners of LPL Spring, LCK Spring, EU LCS (Europe) and NA LCS (North America). Those four regional champions will be joined by two qualifiers from across the globe – Vietnam and Taiwan were represented in 2018 after Flash Wolves and EVOS beat fellow champions from countries like Brazil and Japan – and the six teams will compete in a group stage.
The team that finishes first will play the team that finishes fourth in one semi-final, and the teams that finish second and third will face off in the other semi before the final decides the champion. Prize money stood at $1.37 million in 2018, as China's Royal Never Give Up beat King-Zone DragonX of South Korea in the final.
The finals attracted 127 million unique viewers, while the entire event racked up a total viewing time of more than 2 billion hours, and those figures will probably be shattered once more in 2019, particularly if a Chinese team thrives once again.
World Championship 2019
The 2019 LoL season will conclude in Paris as 24 teams from 14 different regions will compete for the Summoner's Cup and a Championship prize worth a cool $1 million. A record 60 million people watched the 2017 World Championship final, and this figure rose to more than 200 million this year thanks to the success of Invictus.
It will be interesting to see how the viewing figures develop now that the tournament is moving from South Korea to France, but this is sure to be the biggest esports event of 2019 and it will be a massive betting event at esports betting sites like Unikrn.com.
The early odds make Invictus the favorite, followed by Royal Never Give Up and then two South Korean teams, KT Rolster, SKY Telecom T1. The likes of Fnatic, Cloud 9 and Team Liquid are currently long shots, but a lot can happen between now and the tournament.
All-Star 2019
This is a great opportunity to see the greatest individual stars of the LoL scene battle it out for supremacy in a 1v1 tournament. In total, 64 All-Stars will participate after fans from across the world vote in two pros from each competitive region. A few league partners and other luminaries complete the line-up and they go into a knockout tournament.
This year Faker suffered a surprise quarter-final defeat at the hands of Pabu, from the Oceania region, who then went on to vanquish Rookie in the semis. In the other half of the draw, Uzi and Caps stood out, and Caps picked up a 2-0 win over his rival in their semi-final clash. That set up a thrilling battle between Danish midlaner Caps and Pabu to be named the 1v1 champion for 2018, and Caps prevailed. In 2019, the East will be out for revenge after the West finally beat it 2-1 this year in the eagerly anticipated East v West contest.
You will also be able to watch China take on Korea and North America do battle with Europe, while there is a charity 2v2 tournament to look forward to along with mixed-team alternate game modes in an all-around bonanza of LoL All-Star fun.
Have any thoughts on this? Let us know down below in the comments or carry the discussion over to our Twitter or Facebook.
Editors' Recommendations: