A gamer's guide to avoiding Black Friday 2016
Want to avoid the masses this Black Friday 2016? Here's some actionable tips to keep you inside the house and away from the crowds.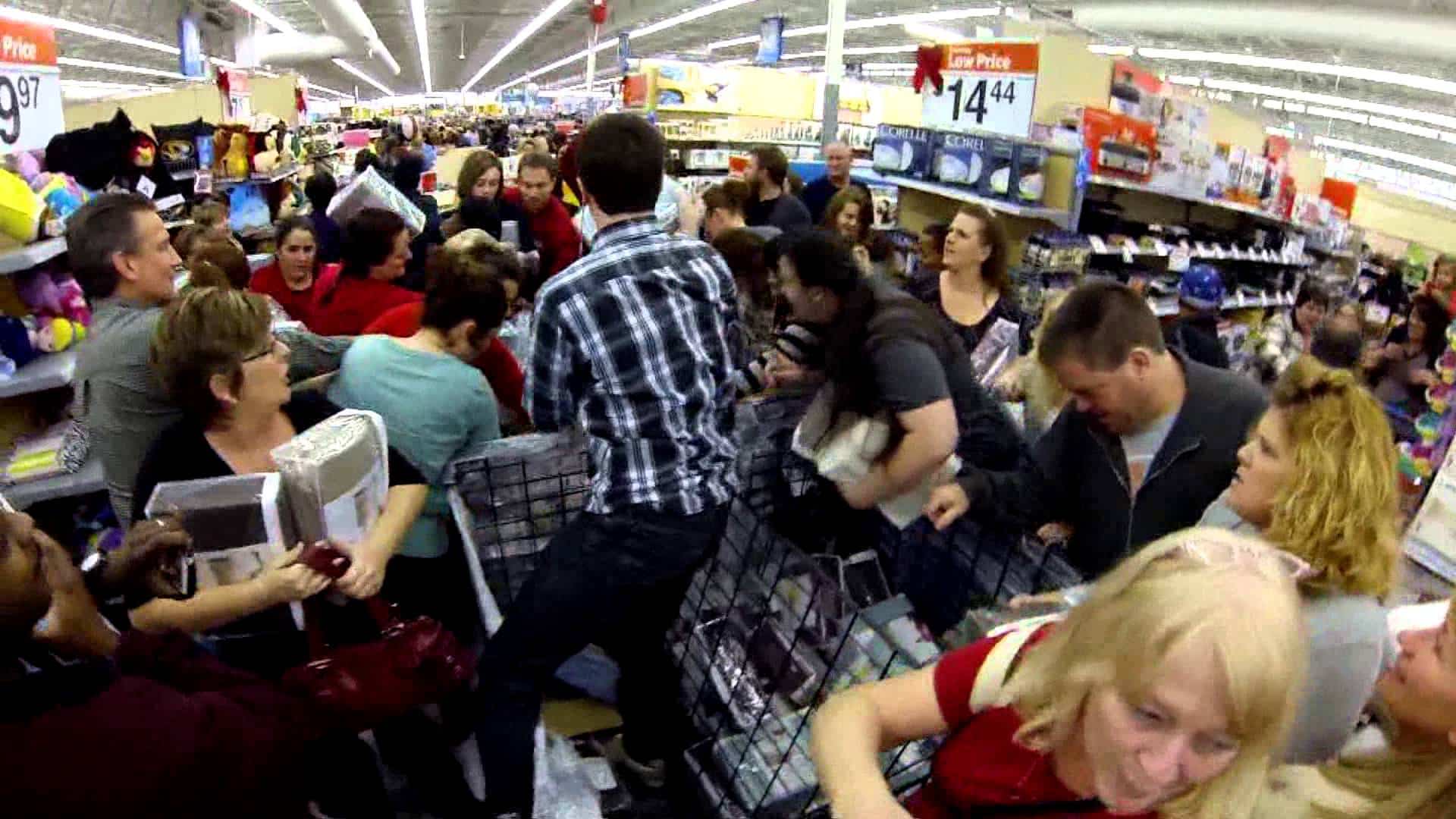 On Black Friday, the country is divided. While some protest shopping during the early morning hours that follow Thanksgiving, the rest join the masses by camping out in front of a big box store, hoping to get the latest tech device for a deeply discounted price. As the doors open, chaos ensues, people get hurt, and half of the hoard goes home empty handed. While some deals may be too tempting to pass up, remember there are always other shopping events, like Cyber Monday.
Want to avoid the crowds this year? Here are a few ideas to consider that don't involve leaving the house or your favorite tech device:
Pay a Friend to Grab Some Gaming Gear For You
Have your sights set on the PS4 Slim or any other gaming gear? Maybe you have a group of friends who are planning to head out on Black Friday. While you could join them, maybe they will be the really good friends you are and do it for a small fee. There's no guarantee that they will say "yes", but if they do, you can always transfer the money to their Paypal account from your phone (while you're still lounging around in your pajamas).
Get Organized
If you're lucky enough to have Black Friday off from work, it might be a good time to get some work done around the house. After you've raided the fridge for leftovers, why not go through your collection of games and see which ones you could sell, trade-in, or exchange with your fellow community of gamers? Have a younger cousin who has never even heard of Dark Souls, let alone played it? It may be time to pass down your well-played copy.
While getting rid of unnecessary clutter, you may even want to consider going through your email inbox and tackle that mountain of unread messages. Create folders, delete junk, and unsubscribe from the things you never read. Feel like you're on a roll? Take a little time to clean up your game consoles and computer. Remember, a well-maintained machine will run a lot longer and will make your friends envious when you've still got your original Xbox (and theirs died long ago).
Get Out of the House
After the threat of Black Friday crowds has lightened up, it may be a great day to head out and finally catch Doctor Strange at your local theater. Facing long lines? Don't worry, you can keep that blackjack game going on your smartphone or you can take a trip down memory lane by heading to the mall arcade and play a few of your old favorites.