Here are the new games you should probably be playing in May 2019
May might seem slow, but there are some quality titles releasing this month.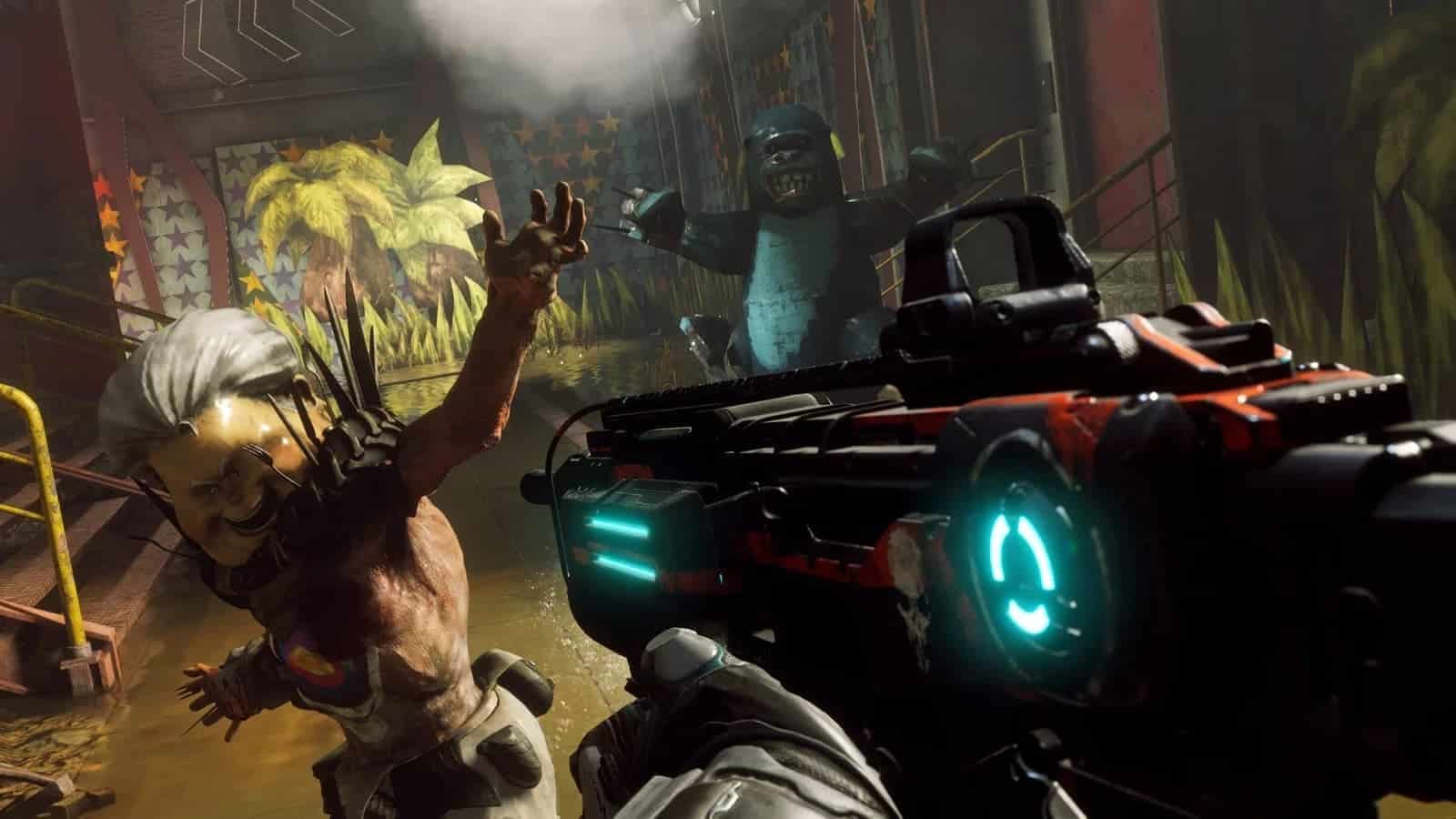 It's May, and with any new month, this means a slew of new games being thrown into the wild. C'mon, you know the drill. What sort of games do you plan on playing this month? Any particular game that you have your eye on? Well, if you're stumped on what you should be spending your hard earned money on, we have some suggestions. They may not be the most obvious picks, but hey, they're suggestions nonetheless.
Below you'll find a handful of games personally handpicked from some of the talented folks on the KnowTechie team. Well, everyone except for Jared, he's still busy trying to figure out how his guitar's pedal board works. Thankfully, we got Curtis to chip in (OK, I made him do it, but still). So there's that. And don't worry, it's not a FIFA game, or maybe – I don't know. Either way, we got some solid choices for you to mull over.
Alright, enough with the filler. Here are the new games coming out in May that we have our eyes on.
Total War – Three Kingdoms
Meet Therabody's All-New TheraFace Mask
TheraFace Mask is a breakthrough FDA-cleared LED skincare mask with added tension-relieving vibration therapy. Clinically proven results include firmer, smoother, healthier-looking skin with a visible reduction in fine lines, wrinkles, and uneven tone in as little as 8 weeks
Publisher: SEGA
Platform: PC/Linux/Mac
Release date: May 23, 2019
Joe: The Total War series almost needs no introduction for RTS fans, with its mix of turn-based conquest and in-depth live battle system. The same goes for the Three Kingdom period of Chinese history, which seems to get a new retelling every year on Chinese TV. Add the two together and you get a bloody good time.
Choose to fight as legendary generals such as Cao Cao, Liu Bei, and Sun Jian. Practice the Chinese system of "guanxi," where social concepts such as "obligations, reciprocity, and trust" all change how the other generals behave towards you. It's Total War taking on *the* war in Chinese history and mythology.
Runner up: A Plague Tale: Innocence – Rats, rats, and more rats. Oh, and a charming story between two innocent orphan children, trying to survive in the morass of the Middle Ages. They say nobody expects the Spanish Inquisition, but expect them to turn up at the worst possible moments.
Price: $59.99 | Steam
---
Rage 2
Publisher: Bethesda
Platform: PlayStation 4, Xbox One, PC
Release date: May 14, 2019
Josh: I'm feeling pretty good about Rage 2 this month. Not because it looks like a really good, competent game, but because Bethesda has been releasing some absolute turds as of recent. I look at Rage 2 as the potential nut that the blind squirrel can eventually find.
Rage 2 looks like a fun experience and that is coming from one of the four people left on this planet that enjoyed Rage. Rage 2 looks more like Mad Max meets Fallout. If initial impressions are correct, it truly could be something to look forward to. I kinda expect to see Rage 2 and Borderlands 3 duking it out at the end of the year for which looter shooter has a future in 2020.
If Rage 2 is a failure, Bethesda's streak enters the danger zone.
Runner up: Lapis x Labyrinth XL – NISA's action RPG looks cute and interesting enough to tie up my Switch before the deluge of games releasing in June.
Price: $59.99 | Amazon
---
Team Sonic Racing
Publisher: SEGA
Platform: PlayStation 4, Nintendo Switch, Xbox One, PC
Release date: May 21, 2019
Curtis: After watching the disturbing trailer for the Sonic The Hedgehog movie starring Sonic's creepily long legs and sheer absence of genitals that should definitely be there, the last thing some of us are hankering for is more Sonic. Yet, seemingly timed with the release of this theatrical abomination, we are getting the latest SEGA branded racing iteration of Mario Kart, Team Sonic Racing.
Whereas Mario Kart has long been the standard for high energy racing games that include all your favorite characters from your favorite gaming system, Team Sonic Racing is the K-Mart version. It will play the same across all systems and focuses on the team aspect of racing, because that's a thing. There are 15 available characters to choose from, so choose your teams wisely or some bullshit. Working together to win a race sounds exhausting.
I like SEGA racing games because I'm always looking for new ways to destroy my brain without ingesting anything other than visually epileptic nonsense. There is an aspect of sheer fun with the Mario Kart games that SEGA has failed to replicate with its racing games because they aren't Mario Kart. Yet, it's that same deficiency that fuels my self-deprecating gaming blood that makes a Sonic-themed racing game so appealing. I play it because I hate it.
Runner Up: FIFA 19 – Let's be honest, this is all I'm actually playing until FIFA 2021 comes out. I played 40 minutes of Mario Kart this year and I sure as hell don't want to play any game that reminds me of this.
Price: $39.99 | Amazon
---
Snakeybus
Publisher: Stovetop
Platform: PC
Release date: May 10, 2019
Kevin: In all honesty, I'm probably never going to play Snakeybus. I don't own a PC. I'm a Mac guy (ugh, I know), which is why I tend to only recommend console games. I know, shoot me, but there's something about this game I really love. In a nutshell, it's Crazy Taxi + Snake all combined into one. You drive a bus around a city and pick up passengers as you go. The more passengers on your bus and the faster you do it, the longer your bus gets.
Like Josiah mentions in his post, games "just need to be something that takes your mind off your hectic day at work or something to unwind with in the evenings after the kids have gone to sleep." I couldn't agree more. We all need games like this in our collection. Games shouldn't be a grind, they're supposed to be fun. So If you're looking for a game you can just pick up and play without having to put any thought into it, this is the game you are looking for.
Runner up: Rage 2 – I don't know, I guess you could say it's all the rage right now. I'm sorry
Price: N/A | Steam
---
Resident Evil (Nintendo Switch)
Publisher: Capcom
Platform: Nintendo Switch
Release date: May 21, 2019
Josiah: I'm going to be real honest. May looks lame and I'm thankful for having a month where I don't feel like I have to spend money. But Kevin threatened the safety of my family if I didn't come up with a title or two, so, here we are.
Capcom is releasing Resident Evil (HD Remaster), Resident Evil 0, and Resident Evil 4 this month for the Nintendo Switch, and I don't feel like I've ever given any of the Resident Evil games the proper attention, so I will probably find myself revisiting at least one of these titles in May. I mean, it's classic Resident Evil goodness on a portable console, what's not to like.
Runner-up: Rage 2. That's all I got.
---
Shakedown Hawaii
Publisher: Vblank Entertainment
Platform: Nintendo Switch
Release date: May 21, 2019
Jake: Sekiro. What? I finally got it when it went on sale this week! I've been a FromSoft fan since Armored Core and I'm excited to catch up. How hard can it be, right?
…I'm being told to pick a game actually coming out this month, so I'm interested in seeing how Shakedown Hawaii turns out. I've followed the game's development for literally years now and it's exciting to see it finally come to fruition.
Runner-up: Lapis x Labyrinth, because oh my goodness, it looks like exactly my kind of bullshit.
Price: $19.99 | Epic Game Store | Nintendo eShop
---
Alright, that's our picks for this month. What do you think? Not all that bad, right? Obviously, we couldn't squeeze anything in, so If there's something we missed on this list, please be sure to let us know in the comments section below. If our picks are spot on, leave a comment anyways – It doesn't hurt. And as always, if you need to direct any hate mail our way, we'll happily provide Curtis' email on request.
Heads up, we plan on making this a regular thing every month on KnowTechie, so if you have any feedback on what you would like to see, you know what to do.
What games are you excited to play in May? Let us know down below in the comments or carry the discussion over to our Twitter or Facebook.
Editors' Recommendations:
Follow us on Flipboard, Google News, or Apple News