Gawker.com is kaput
Independent journalism is over.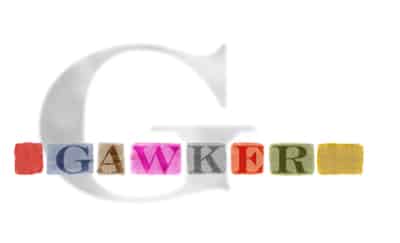 Independent journalism is over.
---
Everyone's love/hate relationship with Gawker.com will soon be over, next week actually.
We're not going to sugarcoat anything here so we'll let you hear it right from Gawker.
Here's the announcement in its entirety:
After nearly fourteen years of operation, Gawker.com will be shutting down next week. The decision to close Gawker comes days after Univision successfully bid $135 million for Gawker Media's six other websites, and four months after the Silicon Valley billionaire Peter Thiel revealed his clandestine legal campaignagainst the company.

Nick Denton, the company's outgoing CEO, informed current staffers of the site's fate on Thursday afternoon, just hours before a bankruptcy court in Manhattan will decide whether to approve Univision's bid for Gawker Media's other assets. The near-term plans for Gawker.com's coverage, as well as the site's archives, have not yet been finalized.
RIP
https://twitter.com/samfbiddle/status/766321600933289984
https://twitter.com/leahbeckmann/status/766317776864579584
https://twitter.com/lukeoneil47/status/766321165610651649
https://twitter.com/edzitron/status/766318372384497664
https://twitter.com/adrjeffries/status/766318061683150852
https://twitter.com/mattbuchanan/status/766317358591971328
Wow wow wow. https://t.co/tZh1oa24ys

— Ry Crist (@rycrist) August 18, 2016
https://twitter.com/AlexJamesFitz/status/766317222667182081
► Gawker