Get hundreds of iOS apps and mobile games with BuildStore
Builds.io is a perfect alternative to the original iOS App Store, as it gives you the possibility to make the most of iPhone or iPad.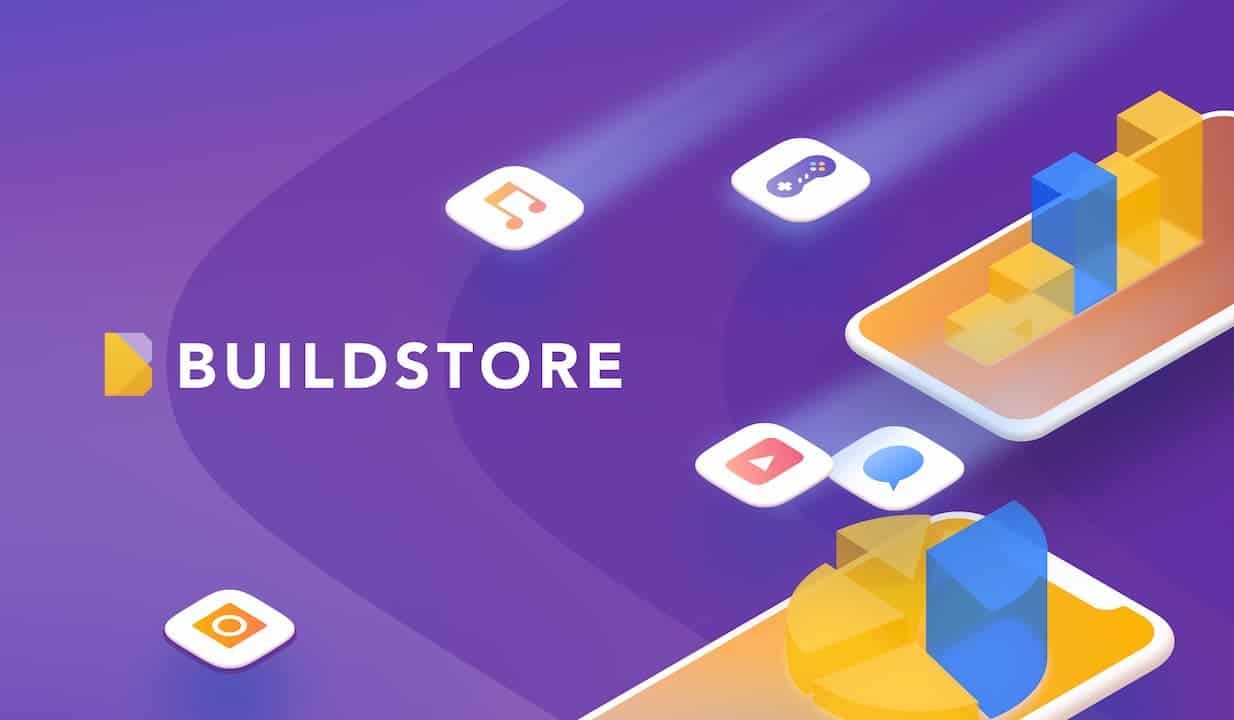 With a wide range of video games today, many users want to play them on various devices, including their smartphones. The problem is that sometimes the official App Store wouldn't allow you to install even some of the most popular games.
Hundreds of apps and games can't get through strict Apple regulations every month. That leads to the necessity of jailbreaking, which is rather risky for your device. However, there is an easy and safe way to avoid jailbreaking and enjoy unlimited apps on your iOS device. 
BuildStore is one of the first alternative app stores for iPhones, iPads, and iPods. It gives access to more than 300 applications, tweaks, and mobile games, which are not available through the official App Store.
It is absolutely safe for your device to install the apps through Builds.io, as it doesn't require any amendments to your smartphone's configuration. You download the apps from the website and use them straight away!
Working as an alternative app store, BuildStore doesn't require a jailbreak to use its applications. That means that your device will stay safe, and you'll be able to use the apps from the official store at the same time.
Here you can find enhanced social media apps, unique tweaks, and even retro games that can't be accessed through the original store anymore. The interface of the service is very user-friendly, making it the most convenient way to reach the desired iOS apps.
Main features of BuildStore
BuildStore is a third-party app store for iOS used by more than 15K active users daily. The service uses a configuration profile method that assists in the distribution of the applications to the end-users.
You don't need to have any specific tools or skills to join BuildStore. It can be easily accessed with an ordinary Safari browser in non-private mode.
BuildStore subscription includes hundreds of apps with the features official applications don't provide (at least not for free).
How to get BuildStore on your iOS device
The process of setting up BuildStore is quick and simple. First of all, make sure your Safari browser is not in the Private Mode and open Builds.io website. You can use any iOS device to access the website. Here you can create your account.
The second step is to purchase the subscription. It can be done with PayPal or using a bank card. The subscription includes all the apps and games in the library and is valid for 1 month. 
Next up, accept the profile installation. Now you can find the profile in the "Settings" of your iOS device. Tap the "Profile Downloaded" and choose a new profile to be installed. 
After the installation is completed you can go back to Safari, access Builds.io, and that's it – hundreds of apps and mobile games are all yours to relish!
Some of the best-loved apps, games, and tweaks are YouTube++, iPogo, Instagram Rhino, MediaBox HD, Delta, MovieBoxPro, Happy Chick, PUBG Mobile, Flappy Bird, and Plague Inc. Hack, amongst many others. If you have the original version of the app on your device, you should delete it before installing the one from BuildStore so it works correctly. 
Outstanding service
Among the many advantages of BuildStore, the main is its service. Those who are familiar with sideloading may know that sometimes revokes occur. This is the process when certificates allowing the audience to use the apps are revoked by Apple.
In this case, it takes some time to restore all the accounts. And this is where BuildStore shows its best. A seamless auto-restoration feature makes respective inconveniences minor and short-term.
With BuildStore you would never bother again about the apps updates. Auto-update feature keeps all applications updated to their latest versions as soon as they are released.
In case you have any questions or queries, BuildStore support team is always there to help you! To get the assistance you need to submit a ticket and wait for the agent to reply. It won't take long!
To sum up
Among all third-party app stores for iOS (which are not so many), BuildStore has gained a reputation for its reliability, security, great service, and variety of apps and games available. It is safe and trustworthy, as you don't need to jailbreak your device to get your favorite apps. The platform is very easy to use, so everyone can get set up smoothly. 
BuildStore carefully selects the best-loved applications and replenishes its library every month. If you can't find the desired app, you can just submit an app request and BuildStore team will look for the app for you and add it to the service. 
Builds.io is a perfect alternative to the original iOS application stores, as it gives you the possibility to make the most of iPhone or iPad. 
Have any thoughts on this? Let us know down below in the comments or carry the discussion over to our Twitter or Facebook.
Editors' Recommendations: