Giesswein introduces the first Merino wool sport shoe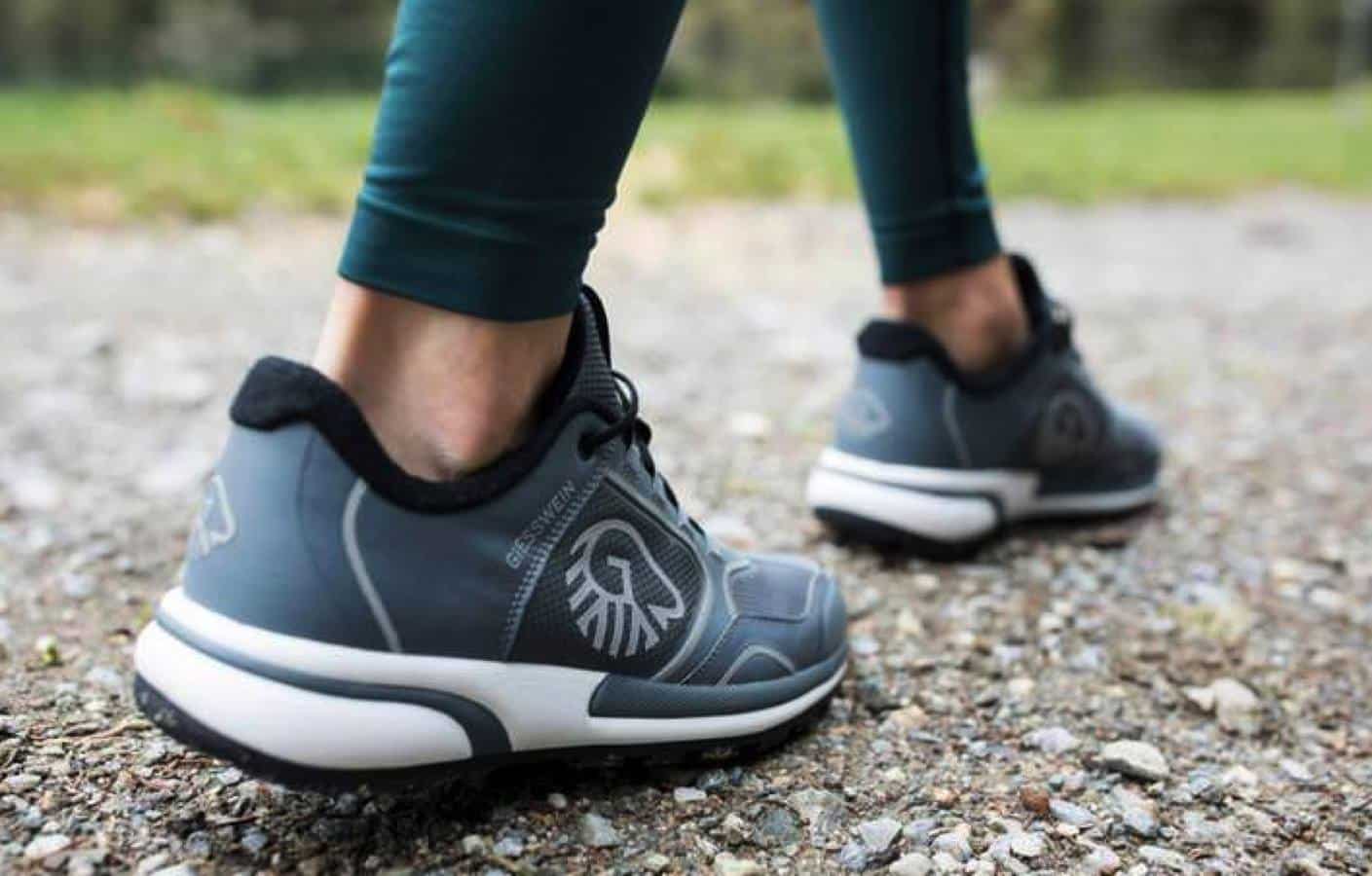 Merino wool has made its mark on the fashion industry as a fabric ideal for everyday wear. Now, well-known European wool products innovator, Giesswein, has launched a Kickstarter campaign today for the first generation of Merino wool active footwear.
The Wool Cross X is the first outdoor sports shoes made with a 100% 3D stretch Merino wool lining and a special knit technology designed in-house by Giesswein. Merino wool has been popping up in shoes lately for its ability to regulate temperature so well.
With the Wool Cross X and its 3D stretch wool, your feet will keep warm in the cold and stay dry in the heat. They can even hold up to 125ml of sweat without any feeling of wetness. This holds true if you'd like to ditch your socks too. Merino wool is anti-bacterial and odorless so your feet will not only stay comfortable temp-wise, they won't get stinky.
Last year, Giesswein launched and successfully funded another campaign for their Merino Wool Runners. With the Wool Cross X, Giesswein has implemented a new micro-grip and dual-compound sole technology that allows the shoes to endure harsh conditions such as snow, rocks, water, wood, mud and sand. The removable insole is also made for performance, so whether you're hiking or running, you'll stay both dry and comfortable.
"We know that when you're practicing an outdoor sport, the weather can turn on a dime," said CEO Markus Giesswein. "That's why we've developed our "knit-and-boil" technology–it yields wool fabrics that keep you (and your feet!) fit and fresh for longer, no matter the temperature."
Giesswein is a family business based out of Tyrol, Austria and is currently run by its third generation, Markus and Johannes Giesswein. They've made it their mission to reinvent the positive attributes of wool to create unique products using only hand-picked wool qualities according to ethical and ecological standards. The Wool Cross X stay true to this mission. The fabric is 100% recyclable, renewable and growable.
The Wool Cross X shoes come in a variety of colors that will be sure to turn heads. This includes a bright lime color, a pink and purple combo, gray, black, red, dark blue and cyan. They are available for pre-sale on Kickstarter.