Goboof Alfa Vaporizer: Making its way towards most popular vaporizers of 2016
If there was underrated vaporizer of the year, the Goboof Alfa would be it.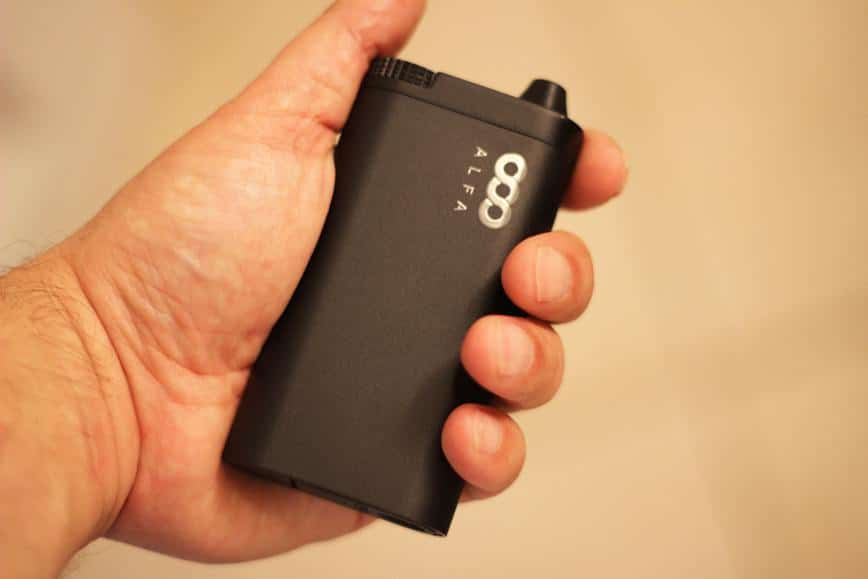 I was not a very big fan of the vaporizers until I came across this piece of technology. A few days ago, my friend came to my house with this new tool. At first, I refused it because I thought that there is nothing better than an E-cig. However, to my dismay, I fell hard for this vaporizer after the very first draw I took.
This amazing Goboof Alfa vaporizer will provide you with a fantastic experience. The burn session I took from it made me instantly realize why it is the top pick vaporizer.
The first thing that impressed me about it was its fully equipped box. All the accessories of the vaporizer like the charger, cleaning kit, mouthpiece everything was already present in the box. You will not have to buy anything extra for your device.
Features
Using the Goboof Alfa vaporizer for the first time, I readily fell for the amazing features it has like the:
It has an amazing vapor quality. In every draw, it provides a smooth and large vapor that wills sooth your soul. The flavor is very pure and clean thus it provides the true pleasure.

Its two vaporizing modes left me astound. Because I have not experienced this smart puff technology before and therefore I loved the way, you can change the temperature of the vapors according to your requirements.

It is very quick to prepare. It does not take much time to heat up. Its quality of saving the time is exceptional.

One of the features that made it popular according to my observation is its battery life. Use it while charging or charge 4 to 5 hours and then simply use it for as long as 2 hours is the sign of excellence.  

When my friend cleaned it without any problem, I loved this vaporizer even more.  
The more I observed and used this Goboof Alfa vaporizer the more I fell for it. It is amazing technology and unique design is simply amazing. Its lightweight makes it easy to carry and it will look elegant in your hands.
Just like me if you are an E-cig lover and willing to try a vaporizer just for the fun of it. I will truly recommend you Goboof Alfa vaporizer. Having all such extraordinary features, I truly understand why it is most wanted.
With all the advantageous qualities and the pure pleasure, it provides you will not waste your money on it.  I myself am planning to shift from the E-cigs to Goboof Alfa vaporizer because of its extraordinary performance, perfect design and affordable rate with 2-year guarantee. You can buy it from Canada Vaporizers Superstore: hazesmokeshop.ca at 10% OFF.
US customers, click here.