Golden Ark offers the world's premier pot metaverse
Golden Ark has developed one of the most unique, decentralized entertainment ecosystems ever.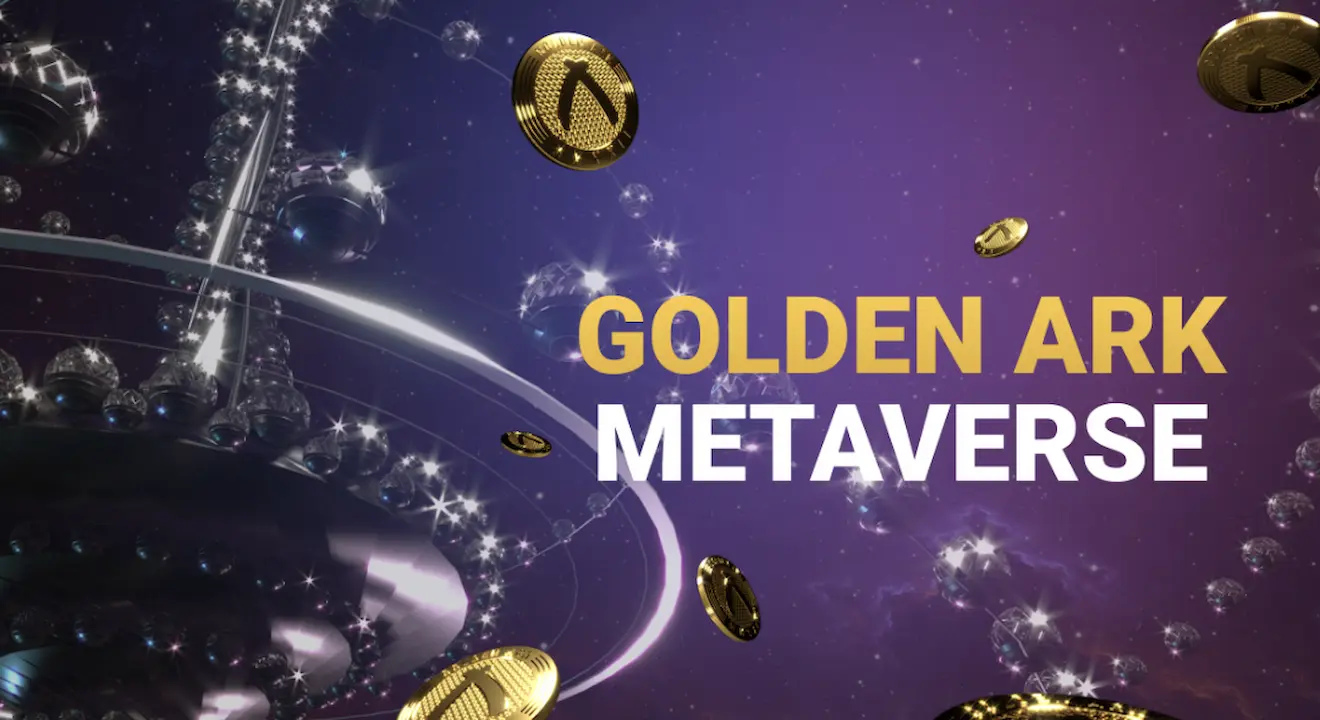 Golden Ark is a seed-to-market cannabis supplier licensed in California. The team has scoured the earth to source rare, exceptional marijuana seeds from around the world.
Their willingness to continually innovate and optimize their systems has helped them emerge as pioneers in the cannabis industry on multiple fronts.
Through the team's unique brand of ingenuity and countless hours of research and development, Golden Ark has answers to questions that their industry peers aren't even asking.
These questions include, "What is the metaverse and where do cannabis brands fit into it?" and "Can blockchain better secure my supply chain?"
By harnessing blockchain technology and web 3.0 advancements (metaverse), Golden Ark is revolutionizing cannabis cultivation and community building. Its empowered the cannabis community,
Creating the Golden Ark Metaverse has been no small feat. Full-scale world development that supports the level of social functionality, entertainment, commerce, and interactivity found within the Golden Ark Metaverse is certain to produce a truly 1 of 1 experience.
Referred to as the Ark Tree, this digital multiverse can be a surreal euphoria for billions of cannabis users, supporters, online gamers, and digital socialites around the world.
What is the vision for the Golden Ark Metaverse?
Golden Ark aims to build the best possible metaverse. As Web 3.0 shifts our digital experiences, Golden Ark intends to be a positive platform and influential force for metaverse users.
The Golden Ark Metaverse was developed and will be continually managed with three core values in mind:
Collective Impact
Decentralization
Aligned Incentives
Inhabitants of Golden Ark Metaverse are encouraged to work together to maintain a pleasant and exciting world, welcoming to users of all interests and lifestyles.
Key Locations
Metaverse travel between worlds occurs instantly as if users are being teleported from one universe to another.
When users access the Golden Ark Metaverse, they enter The Ark Tree which holds all of the accessible spaces users can navigate. It is from this hub that users select which location they wish to send their avatars.
The Ark Tree – An ever-expanding multitude of universes floating through the Golden Ark Metaverse. It provides passage to all of the inhabitants of the metaverse.
Ark City – The current capital of the Golden Ark Metaverse, Ark City is an engaging urban landscape users can navigate. Streets will be filled with cannabis shops and other retail stores where residents can buy digital and physical products.
Seed Horizons – Players are dropped onto a new plot of land. When they plant the first seed, the MetaGrowers begin the process of accruing Points. Unique NFT drops, rewards, and purchases allow players to acquire new avatars and seeds.
As a simulated game, players can choose to be as active or passive in their approaches to managing their farms. Players can exchange the points earned through strategic gameplay for real products or digital assets.
Golden Ark Store – An immersive marijuana dispensary experience where users can exchange savings, tokens, and even card purchases of Golden Ark's own cannabis products, NFTs, and digital assets. Stores are located throughout the metaverse's worlds.
Lounge Zone – A world of its own. The lounge includes a Concert Hall for live events, a Smoke Room, and the Arcade Zone, where users can play Skunktastic Voyage. This is the main area to socialize for the metaverse inhabitants.
Play to Earn, Earn to Burn Reward Structure
In Seed Horizons, all users need is a seed to start accumulating points in the simulated marijuana farm multiverse. Points can be redeemed for goods or tokens.
Gameplay performance and strategy dictate the type of plants players grow, and how fast they grow. Players can earn or acquire seeds to grow their perfect ganja gardens.
Players can also enter the Arcade Zone located within the Lounge Zone universe. When players hop on the machines, they're taken to the Skunktastic Voyage. Points and rewards earned in the game are also added to your wallet.
The inhabitants of Golden Ark Metaverse are empowered to take ownership of their experience. Proprietary NFTs can quickly accrue value, in addition to the natural rewards given to active and engaged users.
Fiat money, earned Points, and even users' debit cards can be used to purchase the products sold throughout the metaverse.
The Golden Ark Marketplace allows inhabitants to seamlessly toggle between real-world tasks, socializing, and digital gameplay.
This Play to Earn (P2E), Earn to Burn system promotes the accessibility of quality cannabis products.
Golden Ark Metaverse: A Revolutionary Cannabis Platform
Golden Ark has developed one of the most unique, decentralized entertainment ecosystems ever.
Combining the interests of billions of pot enthusiasts, social media users, and online gamers throughout the world, this ecosystem can support a special social and entertainment hub that effectively bridges the digital and physical worlds. It's certainly the most unique and convenient way to purchase marijuana.
Join the Golden Ark Metaverse and get VIP access. Set up your metamask and attach your digital wallet to create your account today.
Have any thoughts on this? Let us know down below in the comments or carry the discussion over to our Twitter or Facebook.
Editors' Recommendations: