Google Measure finally measures up with new update
The previous version was limited to Google's augmented reality (AR) platform Tango.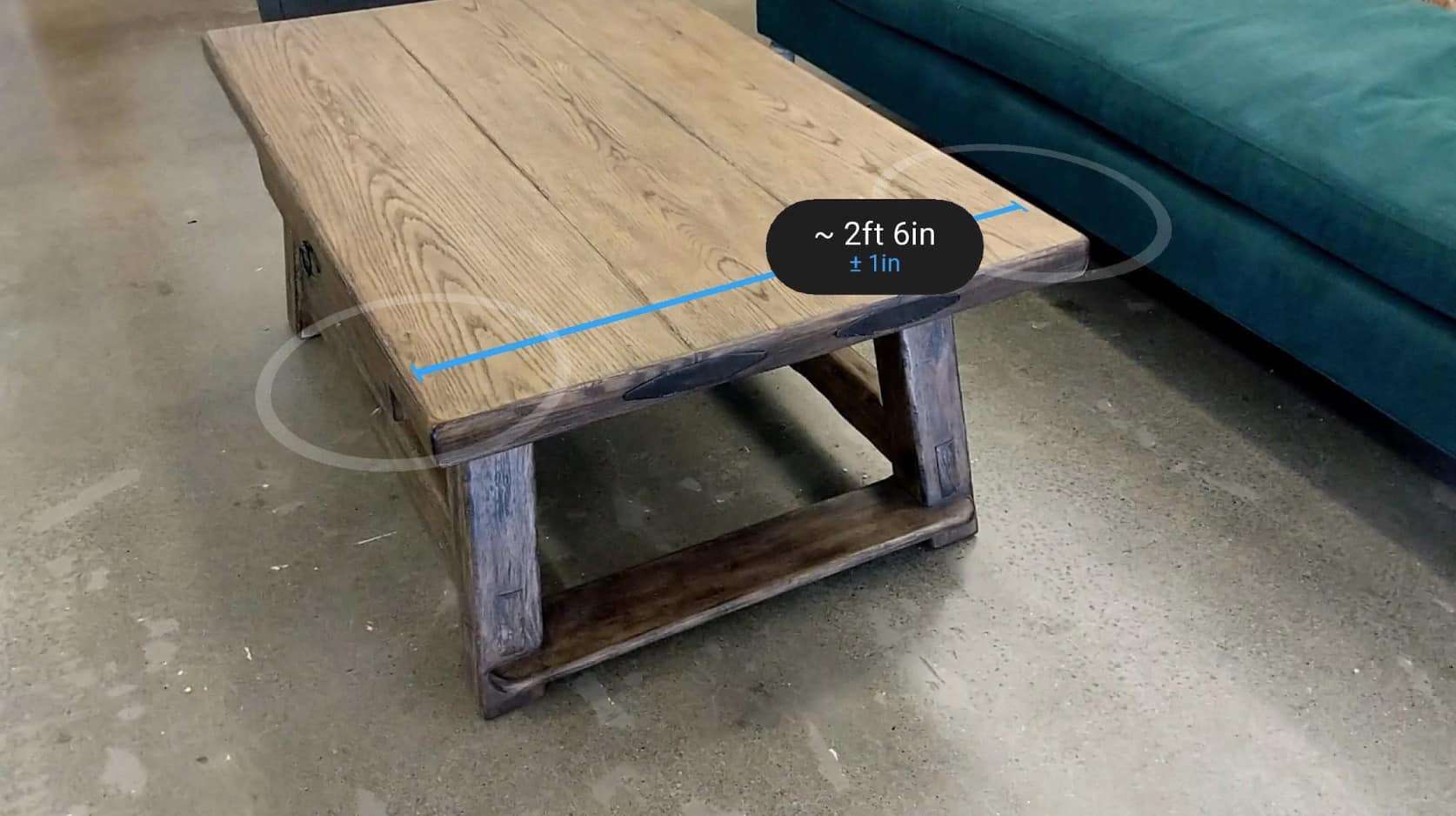 Google Measure, which replaces a physical tape measure, has received an important update. The updated app works with any smartphone supporting ARCore, which is found in Android 7.0 and up. The previous version was limited to Google's augmented reality (AR) platform Tango.
Here's how Google Measure is described in the Google Play Store:
Measure helps you with quick, everyday measurements around the house or office — similar to a tape measure. With the Measure app, you can:
– Measure the length and height of objects in the real world like the size of a rug, the width of a cabinet, or the height of a table
– Switch between imperial and metric units
– Save photos of your measurements for later

Move your phone around the space to find flat surfaces such as tabletops or the floor. Then drag a length tool or height tool into the scene, and adjust it to the right size. Tap the camera icon to snap a photo for later, or tap the trash icon to start a new measurement.

Measurements taken with this app are estimates.
The new Google Measure update arrives less than a month after Apple introduced a similar app for iOS 12. Also called Measure, Apple's version supports ARKit 2, which introduces persistent AR and shared experiences. Measure for iOS allows you to estimate the length, width, and area of an item in the natural world and save images of them for future reference.
Of the switch from Tango to ARCode, Engadget explains:
When Google bid farewell to Tango, ARCore took its place as the next serious endeavor in augmented reality research and development. It's essentially a software development kit (SDK) that allows developers to create AR apps, and superimpose 3D objects onto real-world locations. Back in March, Google showed off 60 new apps relying on ARcore technology — a number which is likely to grow as the nascent AR field matures.
You can find the free Google Measure app on the Google Play Store.
What do you think about measuring apps? Have you ever used one? Let us know in the comments.
In other tech news, see:
Follow us on Flipboard, Google News, or Apple News