Is your current hosting provider slacking? GreenGeeks is a suitable and affordable alternative
Let's be honest, hosting providers aren't always the easiest to deal with. GreenGeeks takes a whole different approach.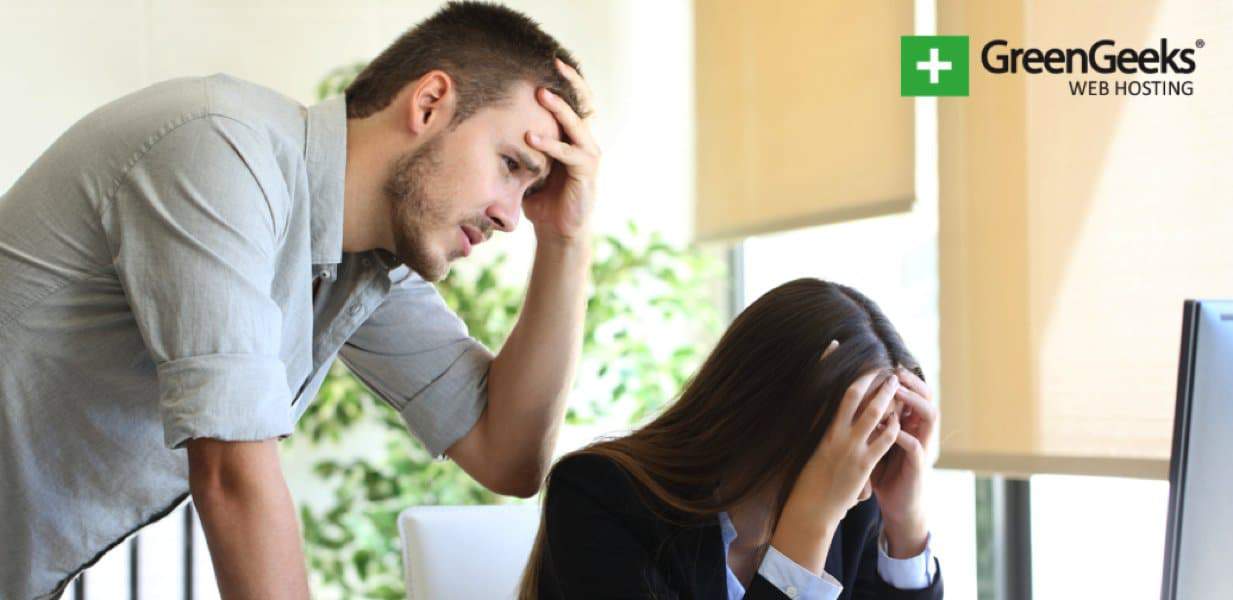 There is a myriad of web hosting providers on the internet today offering different packages to entice potential customers. Of the many available, GreenGeeks has managed to make a name for itself thanks to its features and dedication of providing good value for a low monthly price. However, does it really live up to its reputation as one of the best web hosting companies?
Features
The most eye-catching feature that GreenGeeks offers is the low monthly price of just $3.95 for its services. While there are other providers that also offer low introductory pricing, it is the number of features that is offered in the package that is remarkable.
Unlimited Domains, SSD Web Space, & Data Transfer
Free Doman Name Registration, Website Builder, Templates, and Transfer Service
Free SEO and Marketing Tools
24/7 Tech Support
9% Guaranteed Uptime
30 Day Money Back Guarantee
All the features are usually found with web hosting packages that cost considerably more than the low $3.95 price that is offered. GreenGeeks has managed to lower the overall price and provide good, solid service which makes this package a real bargain compared to many other provider services.
Benefits
There are several advantages to what GreenGeeks offers, especially if you are just starting out with a new online business.
Ready for Business: You can start selling products quickly by using the 1-Click SSL Certificates that secure your online shop. Plus, you can use Magento, PrestaShop, or ZenCart to help you sell right away so your business hits the ground running.
Customer Support: The 24/7 support is augmented by the chat, telephone, and email ticket communication which means that your wait time is short when getting questions answered. It is the emphasis on having excellent tech support that puts GreenGeeks near the top when it comes to their overall services.
Speed: The use of Built-In Catching, CDN, Stolid State Drive RAID10 Storage Arrays, and PHP7 means that your website downloads fast which not only improves customer satisfaction, it also helps with your SEO efforts as website speed is one of the factors which gets your online business ranked on search engines.
Security: Hacking is a big concern with business owners today and the 24/7 monitoring provided by GreenGeeks is highly valued. The zero-day vulnerability combined with the strong security systems in place means that hackers will have a tough time getting to your website.
It also helps that the platform your website is hosted on allows for quite upgrades so that your site remains state-of-the-art.
Verdict
All things considered, GreenGeeks' low priced web hosting package has proven to be one of the best deals on the internet. By offering such a low price for the excellent services provided, it makes it one of the best web hosting packages you can find.
In addition, the high quality of services being offered by GreenGeeks makes them one of the better providers for new online businesses. The ability to have as many different domains as you want to be combined with the 24/7 tech support services makes GreenGeeks a great value that is perfect for new and existing online businesses looking for new web hosting platforms.