Guide to local SEO for lawyers: How to rank up higher in Google
Here's what you need to know.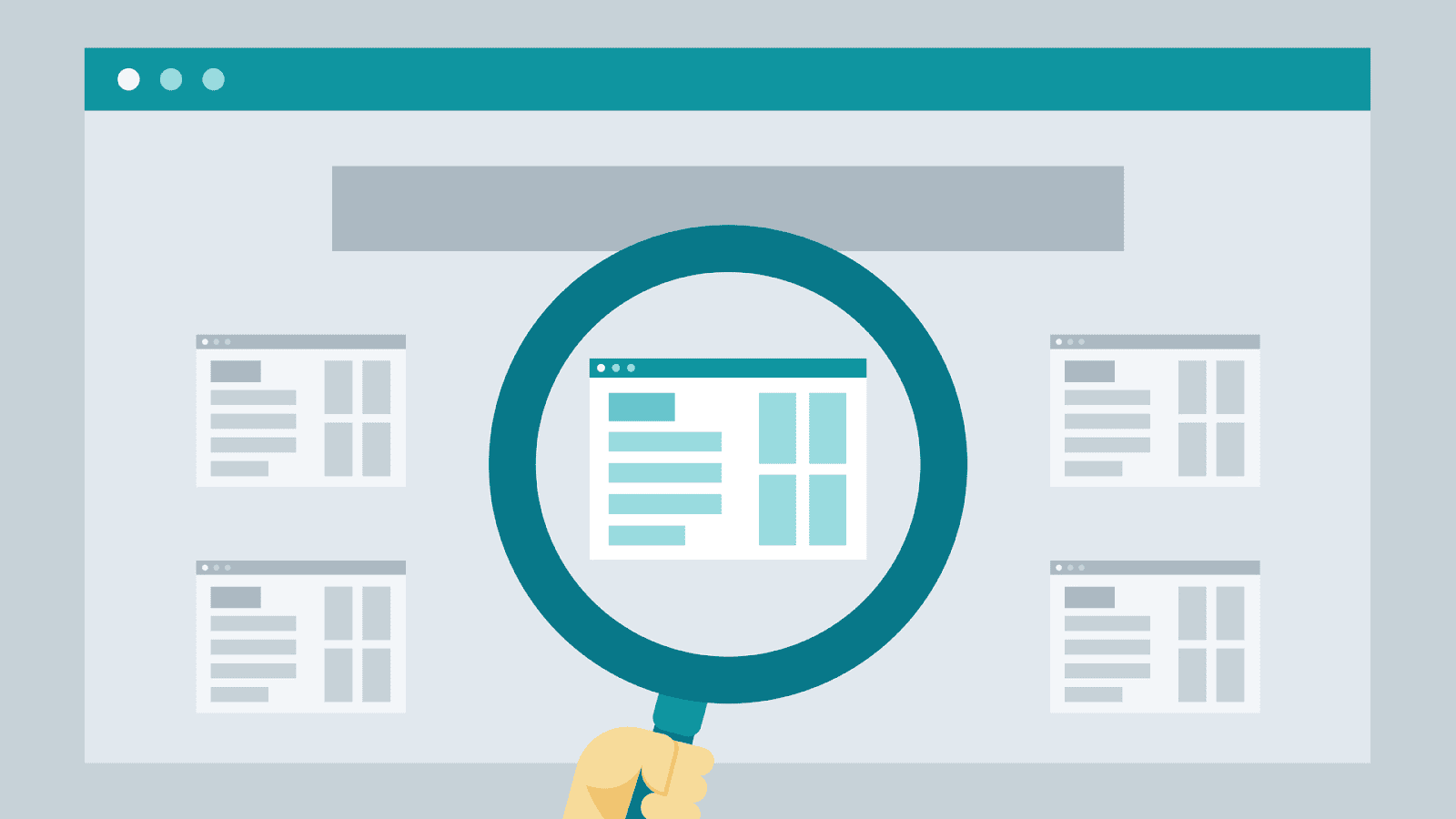 SEO, also known as search engine optimization, is one of the most popular tools used by digital marketers and web designers alike. When a website is optimized for search engines, it is far more likely to appear within the first page of search results for its designated and chosen keywords. With more than 97% of all consumers searching for local businesses and merchants online, it is no surprise that SEO has become a major focus for most website owners and entrepreneurs today.
If you are a lawyer or if you manage your very own law firm, boosting your website's SEO is a must to ensure your website ranks as high as possible within both local and international search results. Improving your website's ranking within Google is not always possible overnight, but it is possible with a clearly defined plan of action and a complete understanding of your target audience.
Local SEO Just Isn't What It Used to Be
Long gone are the days where the yellow pages ruled the business directory world. Today, more than 90% of the web's search volume is conducted via Google alone. Reaching customers via top search engines such as Google, Yahoo!, Bing, and DuckDuckGo is more important than ever with the advent of social media and smartphone technology. Using SEO is one of the quickest ways to establish your law firm or yourself as a legal professional online.
Keyword Research
Keyword research is one of the most important tasks involved in boosting a website's overall SEO and search engine rankings. Without keyword research, it is not always easy to determine what type of content or updates you should make to reach your target audience and demographics. Conduct keyword research to learn more about trending keywords and phrases that are most relevant to your current law firm and the type of legal services you provide for your clients. Using keyword research is also optimal when you are searching for new content ideas or titles for upcoming articles you intend to publish to your followers, subscribers, and prospective clients.
If you are unsure of where to begin when it comes to keyword research, consider working with professionals who specialize in SEO for law firms and legal professionals. Having a specialized SEO agency by your side is a way to gain peace of mind while creating an SEO strategy that is sure to appeal to the prospective clients you want to reach.
Work With a Specialized Agency
Understanding the importance of SEO for lawyers is essential whether you are building an online presence for yourself as an individual professional or if you represent an entire law firm. SEO, also known as search engine optimization, is one of the most important tools used by web designers, programmers, and digital marketers alike. Optimizing your website for the search engines such as Google, Yahoo!, and Bing can drastically help to improve your website's rankings within search engine results.
Consider the opportunity to work with a specialized agency that focuses on building online reputations for lawyers and law firms alike. Finding professionals that understand SEO optimization for lawyers and law firms may seem difficult, but it is possible with the right resources. Work together with an SEO agency that understands the importance of boosting both local and international SEO rankings, regardless of the area of law you practice in.
Some of the most notable advantages that come with working with a specialized agency who understands the importance of boosting SEO for law firms and lawyers include:
Gain Valuable Insight and Feedback: SEO professionals who specialize in helping lawyers and law firms establish themselves online can provide extremely valuable insight and feedback regarding your current online presence. Learn more about the basics of SEO and why SEO is so important for those who are currently working in the legal industry, regardless of their position.

High-Quality Results: With an online presence, an official website, and a blog, you only have one opportunity to impress your online visitors and prospective clients. Making a positive and lasting impressions matter, which is why working with an SEO agency is a must. An SEO agency is well-versed in programming and formatting, ensuring your content is not only optimized for top search engines, but that it is relevant and appealing to your target audience.

New Content Ideas: Working closely with an SEO agency is a great way to cultivate new and unique content titles and ideas. As the SEO agency begins researching popular and relevant keywords that are most suitable for your website, you have the opportunity to put those chosen keywords to use with brand new content.
Create Relevant and Unique Content
Content is still king when it comes to building an online presence and positive reputation for businesses and brands. With content marketing, maximize your online reach and efforts with valuable information and articles that cover subject matter that is rarely explored. Create content for your visitors and prospective customers that is useful and engaging, keeping them coming back for more in the future. Consider the type of content you want to share and why it is valuable to your audience. While devising a content marketing strategy, keep the following questions in mind:
What demographics do I intend to reach with the content I share on my website, blog, and social media pages?

What age range, gender, and location am I most interested in targeting with the content I produce, and why?

How does my target audience typically discover the type of content I am aiming to create and share? Is it easier for me to share my content via an email newsletter, on my website's official blog, or with social media updates and campaigns?

How do I intend to track the data and analytics collected from each individual piece of content I intend to create? Will I be using tools such as Google Analytics or social media platform tools such as Facebook Ads and Instagram Ads to keep track of each piece of content I create and promote?
Optimize Your Presence Online
Not only is it important to tweak the SEO within your own website, but it is essential to do so on social media platforms as well as top search engines such as Google itself. Access Google My Business to create a page for your law firm if one does not already exist. Using Google My Business is one of the best ways to gain traction for your website while establishing your law firm and official website online and within the top search engines.
In order to better optimize your Google My Business page, there are a few steps to keep in mind throughout the process:
Verify Your Business:

Verifying your phone number or the address you have listed for your business is required to gain a "verified" status with your Google My Business page and account. Once you select the "Verify" options, you will either receive a text message with a digital code or a letter in the mail from Google itself with a code to verify your current location.

Directory Information:

Using Google My Business, add your official business name, telephone number, and address in your company's listing. Adding this information is necessary to provide contact details to prospective clients and those who are interested in learning more about the legal services you provide.

Choose the Right Category:

Whether you are working independently as a lawyer or if you represent an entire agency, it is important to choose the right categories for the legal services you provide when completing your Google My Business page. Categories in law may include Family Law, Business Law, Tax Law, and even Trial or Bankruptcy Attorneys. Choose categories that best represent your law firm to reach highly targeted users and prospective clients who are seeking legal counsel.

Images:

Using Google My Business is a great way to showcase your products along with your brand's image and aesthetic. Google My Business allows users to upload their own backgrounds, logos, and creative to use on your Google My Business page when promoting your law firm and the services you offer. Verify that all of your images are at least 720×720 pixels for the best possible resolution upon uploading new media.

Hours:

Google My business also provides you with a space to add the hours of operation you are available as an independent lawyer or as the representative of an entire law firm. Add your hours into your Google My Business listing to redirect users who are currently interested in knowing when you are open and available for consultations, phone calls, or in-person meetings.
Optimize Your Official Website
Even if you are working with an SEO agency, it is important to understand how to better optimize your own website for higher search engine rankings. Some ways you can help with boosting your website's SEO include:
Titles: Change and update your website page's titles along with the titles of your blog posts. Use keywords and phrases found from your keyword research to craft unique content and content pages that are useful to your visitors.

Meta Tags and Descriptions: Add meta tags and meta descriptions to each of the pages you create and publish on your website. Consider using a CMS, or content management systems such as WordPress, Drupal, or Joomla for easier access to meta tags, meta descriptions, and links.

Label Links Properly: Always label your links properly, even if you are linking to a website or blog that is not relevant to your own. Labeling links properly helps search engines to crawl your website faster and with fewer mistakes. Your website is likely to be considered more influential and safer if your links are properly formatted and labeled correctly. It is also important to check all of the links you have published on your website before you begin promoting or sharing your website with the public.

Use Bolded Text: Using

bolded

text throughout your published articles can help with boosting your website's search engine optimization. Draw attention to popular phrases or specific keywords you want to emphasize by using bolded, italic, or underlined copy to get your message across.

Showcase Reviews: Share reviews and testimonials you have received from clients on your official website, your blog, and even on other websites you have connected within the legal industry. Sharing testimonials of your services are a great way to spread the word of your business while encouraging others to visit your website, thus helping to boost your website's overall SEO. Reviews can also be shared using social media marketing or with a content marketing strategy in place, helping others gain trust in the services you provide.

Track Data and Analytics: It is essential to track any incoming data and analytics you collect from your website (Google Analytics) or your social media pages. With each tweak and update you make to your website, keep track of your website's incoming and outgoing traffic along with whether or not the update played a significant role in the changes. Use data and analytics you collect to determine which type of content is most relevant and useful to your users, and which keywords stand out the most to the audience you want to reach. Using collected data and analytics is one of the quickest ways to gain valuable information about your online followers and prospective clients. Using data and analytics is also a way to learn more about the type of content your users and target audience want to see from you. Discover which keywords, phrases, and trends are the most relevant to your audience and which type of content resonates most to individuals who may require your legal services.

Use a CMS: Using a content management systems such as WordPress, Joomla, or Drupal is highly recommended if you are interested in SEO plugins and total control over your website's look, content, and updates. A CMS solution such as WordPress is free to use and provides you with an array of SEO tools and plugins that are useful for local businesses and international companies alike.
While boosting a website's SEO requires consistency, dedication, and a commitment to the craft, it is possible to drastically increase your website's traffic and the number of leads you generate with the right tweaks. With the right SEO tweaks, updates, and changes, maximize your online reach and your website's ranking within the top search engines such as Google as quickly as possible.
Have any thoughts on this? Let us know down below in the comments or carry the discussion over to our Twitter or Facebook.
Editors' Recommendations: