This hair straightener brush comes in clutch at just $30
Everyone knows that straightening your hair is major pain in the ass. This $30 hair straightener brush changes all of that.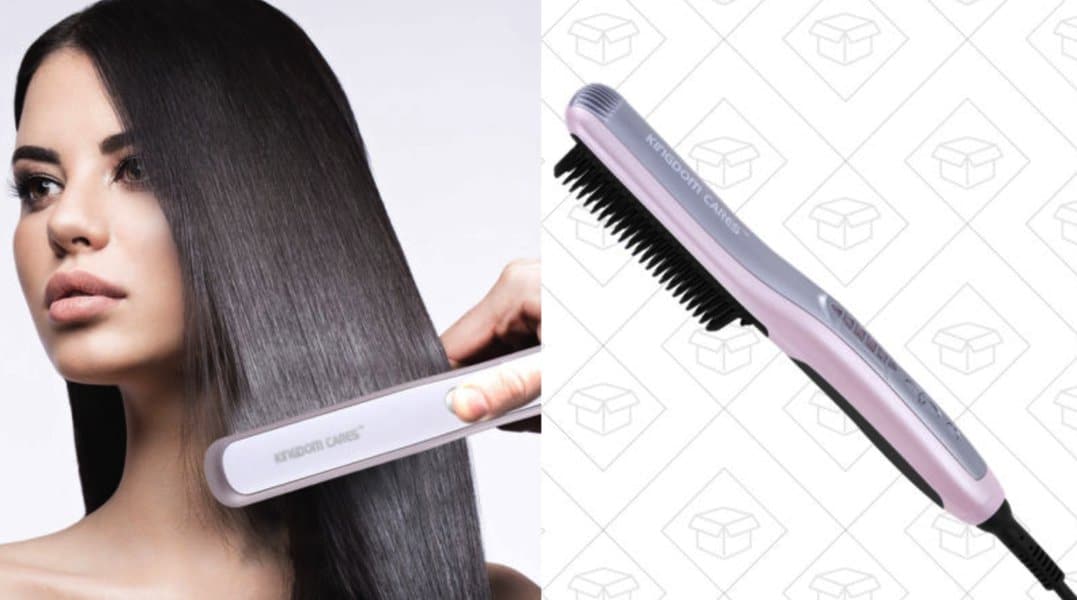 Mornings, when you have to do your hair, are always the ones you probably feel most annoyed at the time. But Amazon is marking down a pair of hair straightener brushes to under $30 (which is about 1/4 of what my hair brush and straightener cost together), to help smooth any time management creases you may have.
The $30 model has 6 heat settings (that reaches up to 395 degrees) and a streamlined brush head.
[amaplug_single keyword="B01G1F7HAS" style="Light yellow" items="0″ location="com"]
The $22 model has only 3 heat settings, which works best with people with fine hair.
[amaplug_single keyword="B01G1F7FQY" style="Light yellow" items="0″ location="com"]
► KINGDOMCARES Hair Straightener Brushes, $22-$30