HedgeStone Assets review: A Beginner's guide [2022]
A newbie in online trading may feel overwhelmed by the tons of information or rumors out there. Partnering with HedgeStone Assets is the best thing a beginner can do.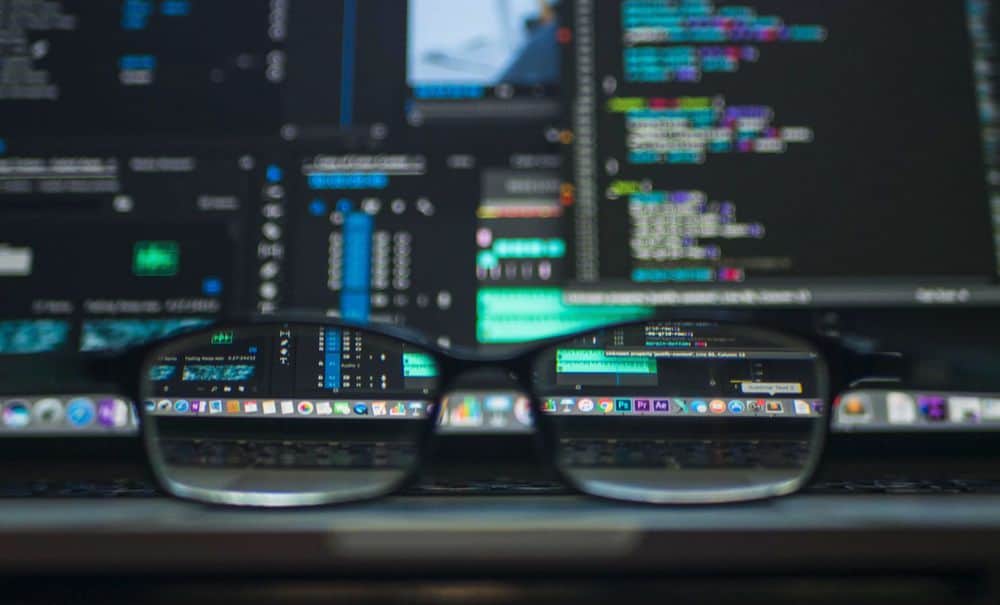 A newbie in online trading may feel overwhelmed by the tons of information or rumors out there. Partnering with HedgeStone Assets is the best thing a beginner can do.
The platform ensures traders have a clear understanding of the basics that influence market behavior and forces of demand and supply.
Price movement is likely to occur when supply and demand don't go hand in hand. When there are more willing buyers than sellers, the price of a commodity will go up and vice versa; the basic principle of trading.
With HedgeStone Assets, a trader is assured of support during trading.
It has the materials to help traders learn how to trade, following the set plan and not going with emotions, plus research tools at their disposal to enhance successful trades.
Here's a complete review of HedgeStone Assets and what to expect from the platform.
Registration Process
A trader will first have to open an account with HedgeStone Assets. They'll fill out the registration section requiring users to outline their name, email address, and phone number. After pressing the register button, the platform automatically sends a user an email with a confirmation link.
The email's purpose is to confirm that the platform's details are correct. Once a trader completes the confirmation process, they'll have access to the platform.
There are tons of videos and webinars on the platform that teach newbies how to build strategies, the basics of trading, and learning market analysis.
Traders must use such knowledge to their advantage and practice on the demo account. When a user feels ready to start live trading, they can easily shift from demo to live with a button press.
Start Trading 
A trader must deposit a minimum amount of money to start trading. During such a time, it's imperative for a trader to start slow with the initial deposit amount to trade as they gain more ground on the market.
HedgeStone Assets helps users create a trading plan and ensures that users can determine their trading style. It makes users aware of what risks they can absorb, profits goals, and the time a trader needs to devote to trading.
After a trader can grasp all of that, they'll be in a better position to make successful trades, as they can determine the bigger picture of trade. Once a user makes profits, it's imperative to withdraw from the trading platform into their bank account.
Withdrawal Process
The withdrawal process is swift and smooth without delays.
Traders usually have to request withdrawal services, and upon correct verification, the funds are going to be transferred from the user's trading account into their bank account. It assures traders they can get their money anytime, making it a legitimate platform to trade-in.
Trading Spreads
Investors on this platform can trade and invest in different trading markets, as the platform offers myriad market options to trade in. They include:
Forex
CFDs
Stocks
Cryptocurrency 
Traders can make multiple transactions and monitor them on a single platform, ensuring convenience and a wider trading option.
Account Commissions and Fees
Registering into the platform is free of charge. However, there are commissions a user will in incur on profits made on the platform.
The commission on this platform is lower when compared with other brokerage platforms offering the same services.
Platform Safety
Traders need to know the security level put in place to curb internet breaches from unscrupulous hackers. Investors need their piece of mind to focus on trading and not worry about losing money or sensitive information. 
The platform has followed all regulations that inhibit internet breaches. Furthermore, it will ask for verification after any request to identify the owner. These policies have made the platform to become a safe place for trade.
Account Flexibility
Many brokerage accounts are looking into ways that make trading convenient for their users. A good example is the invention of mobile brokerage apps.
Unfortunately, HedgeStone Assets doesn't offer mobile app services. However, this is an ever-growing platform, and soon enough, a mobile app version will be created for its users.
Log in to Register!
Finding the right trading platform will catapult traders in the right direction to make successful trades. HedgeStone Assets is the best trading partner, especially if a trader is a novice.
People may register with the platform now to get a hold of all the golden opportunities HedgeStone Assets offers.
FAQs – HedgeStone Assets
Are There Any Trading Risks with HedgeStone Assets?
Yes, there are. Using a brokerage account to trade doesn't protect traders from the online trading market's constant potential risks.
However, it will guide users on the basics, plus research tools that allow traders to see the bigger picture while trading; thereby, eliminating as many chances of losses.
Still, the best way to go around this problem is to do as much research as possible so that you have enough information to go on with your trading sessions.
Have any thoughts on this? Let us know down below in the comments or carry the discussion over to our Twitter or Facebook.
Editors' Recommendations: