Here's an insanely discounted USB battery pack that can also jump start you car
Imagine being stuck on the side of the road unable to jump start your car? This $50 USB battery backup does just that while being able to charge your smartphone.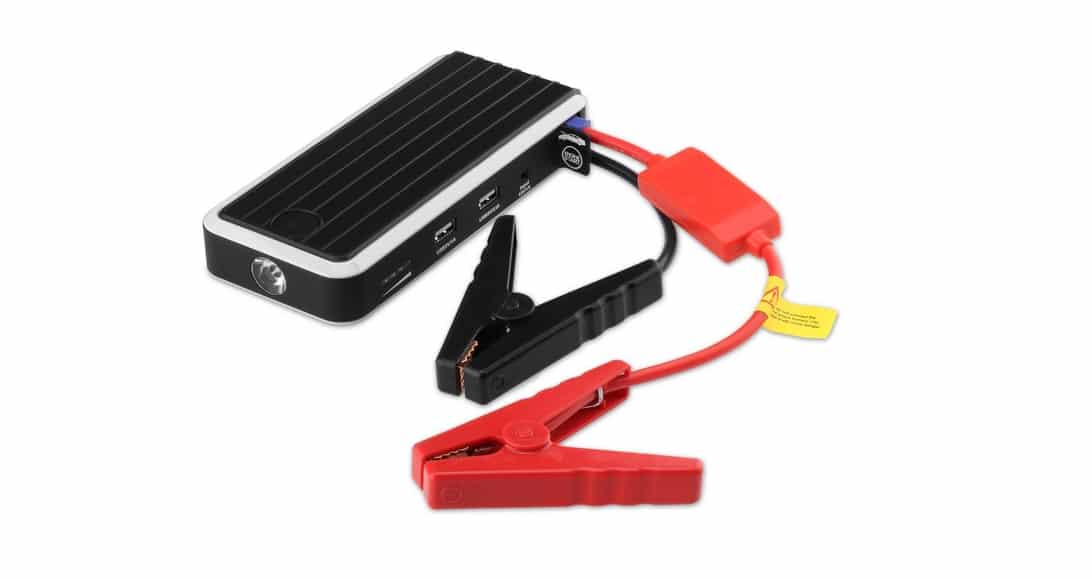 By now, you probably have a USB battery pack or two to keep your phones and gadgets charged, and that's great! But we're willing to bet most of them won't start your car if its battery dies, and that sucks.
This $50 Aukey compact car jump starter has your standard pair of USB ports and a 12,000mAh built-in battery, but it also ships with a set of removable jumper cables to jolt your car's engine to life in a pinch. Once you're up and running, it'll even recharge itself via an included 15V car charger, so it never even has to leave your glove box.
Hopefully you don't need to use this often, but it's one of those things you'll be really glad you bought when the time comes. We've seen deals on similar products in the past, but $50 is one of the best prices you'll see. [Aukey Multi-Functional Car Jump Starter and Portable External Battery Charger, $50 with code EAP8LOB2]
Here's some key details:
Jump start your car with a 12,000 mAh external battery charger

Safe lithium battery delivers up to 20 jump starts before the next charge

Fire up most gasoline engines with a 12V battery and an engine displacement below 5L

Two AIPower ports – 2.1A & 1A to quickly charge your smartphone, tablet, or GPS so you're not lost

Lightweight and durable construction, compact size – hide it in the trunk until you really need it