Here's an easy fix to get rechargeable batteries in your Xbox One controller
Your Xbox One controllers deserve rechargeable batteries.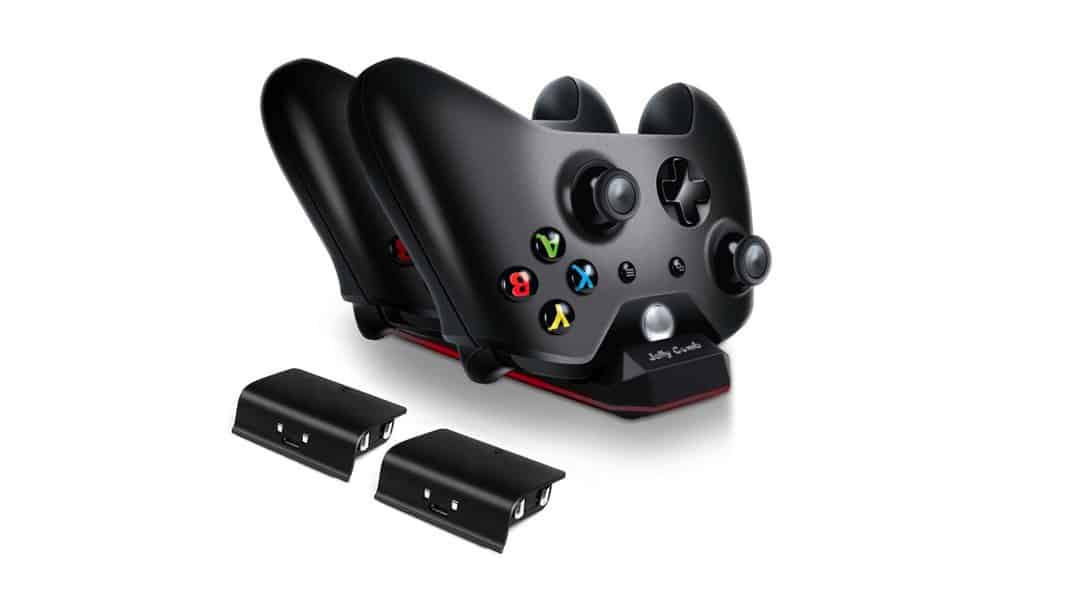 It's 2017 and Microsoft is still not shipping Xbox One controllers with built-in rechargeable batteries. Luckily, there's a simple solution. Get two battery packs and a charging cradle for $17 today with promo code 7TZW34B5. You don't have to use the cradle if you don't want to; any microUSB cable will do the job.
Here are the key details:
Dual 1200mAh rechargeable Li-Polymer Batteries provides the maximum amount of energy for original Xbox One, Xbox One S and Xbox One Elite controller.

Specially designed for charging 2 controllers or batteries individually for Xbox One / Xbox One S / Xbox One Elite simultaneously. 

Short charging time for long playtime, fully charge the batteries just within 2 hours and give up to 11 hours playtime, the LED light indicator will show the charge status(Charging: Red; Fully charged: Blue)

Over-charge protection and secure circuitry, stops charging automatically when battery is fully charged.

1 x Xbox One Dual Charging Station; 1 x USB Charging Cable; 2 x 1200 mAh Rechargable Batteries; 1 x 12-month Product Warranty.