Here's how Lukas Kurzmann transformed Women's Best from an underdog into a powerhouse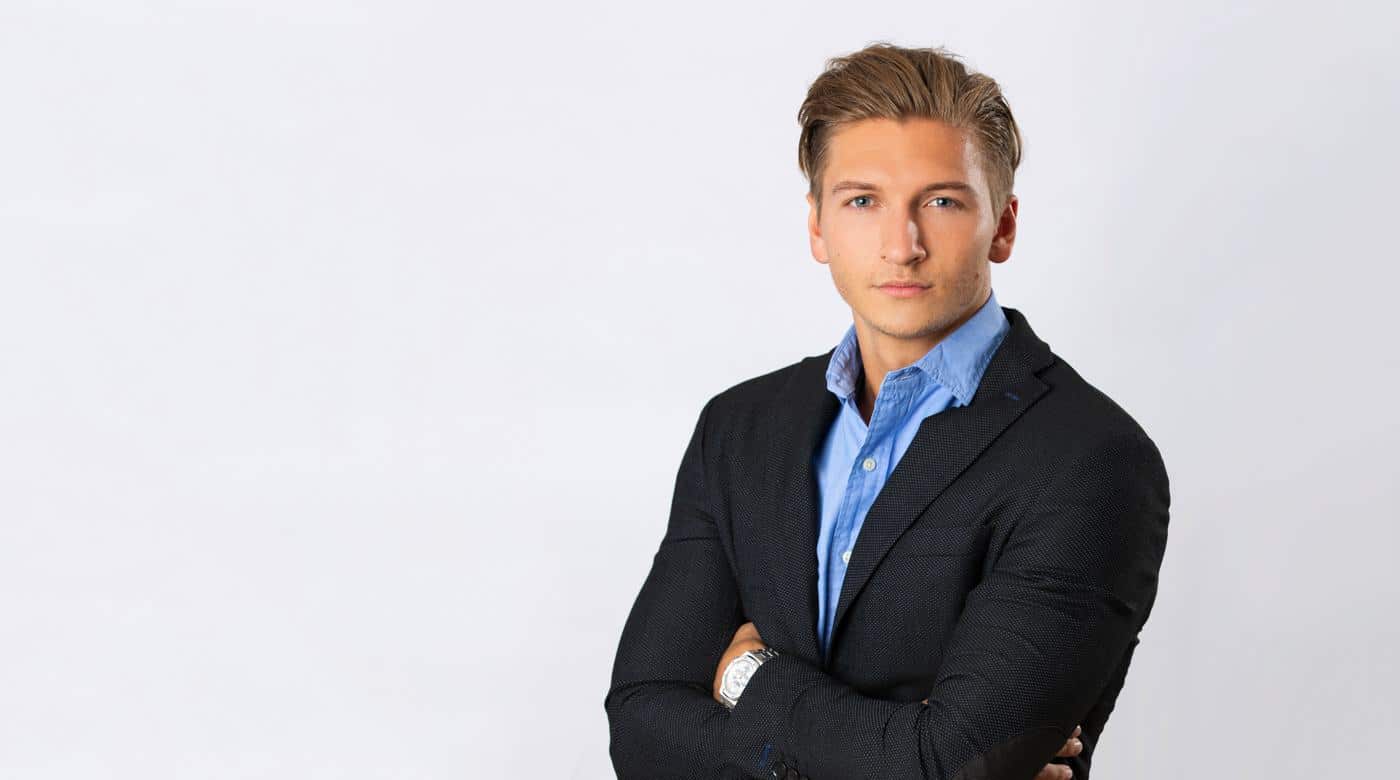 In August of 2015, you probably hadn't heard of Women's Best. Very few had. This was the first month that the female-targeted fitness brand had been on the market. Fast forward to August of 2016, and Women's Best was quickly gaining international recognition for their quality products.
Now, it's a multi-million-dollar company in more than 150 countries worldwide. It's become a household name in all things women's fitness thanks to an innovative team and marketing strategy that puts women first.
Lukas Kurzmann, a co-founder and the CEO of Women's Best, was an integral part of the company's success. In a recent interview, he shared some of his insights into how this epic transformation came about.
From Mouse to Giant
Women's Best started out just like any other organization—tiny and unheard of.
"It all started from me and my brother's bedroom where we had our first business before Women's Best. When Women's Best started, we were a team of six people," Kurzmann said. Three of those people were the founders of the company, Lukas, his brother David, and their friend Thomas Mark.
According to Kurzmann, the small size was an advantage rather than a handicap.
"In spite of being a small team, we were really passionate about what we were doing and believed that we would grow fast," he said. "We were working smart with a 24/7 hustle, the flexibility of quick decision-making, and a belief in what we were doing."
That passion, hustle, flexibility, and belief are still very much present today, even though they've grown considerably since that time. Every year on social media, they reach more than 1.3 billion people and have 3.8 million consistent social media followers. Their 900,000+ customers are a clear indicator that they're now a household name that can compete with other major brands in the fitness industry.
Of course, there were struggles along the way. "Like any young business striving to deliver a great product and customer experience, we had—and still have—a lot of challenges," Kurzmann said. They faced challenges in everything from developing mass production as a small company to developing a marketing plan that actually works.
"Each challenge is different, and when we surpass it, it becomes another step towards reaching our major goal," he said. It's likely this big-picture thinking that led a 6-man startup to an 800 percent growth in sales revenue in just two years.
Growing With Curated Techniques
No business grows rapidly and sustainably without a dedicated strategy, and Women's Best is no different. Kurzmann attributes their quick rise to fame to three primary techniques that helped them establish their brand and customer base.
"Rather than just selling products, we focus on selling a lifestyle and creating a community of women supporting each other and striving to reach their fitness goals."
If you look at any of their social accounts, you'll see that this is true. For example, their Instagram account is filled with photos of strong women embracing their time in the gym while still being able to enjoy the company of family and friends. Their products are featured in every image, which makes their use seem like a natural, everyday thing for women everywhere.
Secondly, Kurzmann says that the quality of the products speaks for itself. It "drove our customers to share the word about our products with the people they care about," he said. Social proof was built into his marketing platform because his customers did a lot of the marketing for them.
The statistics support the use of word-of-mouth marketing wholeheartedly. More than 90 percent of customers say they seek the opinions of people they trust before making a purchasing decision and 95 percent of chief marketers say that word-of-mouth marketing tactics are highly successful for promoting a product.
Finally, Kurzmann says they used a variety of influencers and athletes to represent their brand vision accurately. They found it was important to align with the right team members to send the appropriate message. Too many companies invest a lot into influencer campaigns without seeing a great return on their investment.
Remaining Competitive in Fitness
With such competitors out there as Nike, Under Armour, and Lululemon, Women's Best has its share of competitors. But Kurzmann isn't worried.
"There are many great competitors in the market," he agrees. "We see this as an advantage as it pushes us to deliver a better product and keep improving the process. In the end, it's for our and our customers' benefit."
He also believes that Women's Best has essentially pioneered a new industry in women's fitness. Not only is it the first fitness brand to market exclusively to women, but it also has both a line of women's' sportswear and a line of fitness-related nutrition products.
"Women's Best is unique and has its own path in terms of focusing on women and keeping their fitness needs covered. It's also all about creating its own community, which makes us the biggest sports nutrition company on social media."
The future of Women's Best is bright, as is any other undertaking Lukas Kurzmann plans to lead. With a firm strategy and a belief in success, Kurzmann argues that any business can see similar rapidly growing success.
"Find your passion, gather as much knowledge as you can, work hard, and believe," he says as a final word to anyone striving to build a business as he did.
Have any thoughts on this? Let us know down below in the comments or carry the discussion over to our Twitter or Facebook.
Editors' Recommendations: