KnowTechie's holiday gift guide for the gamer in your life
Let's face it, gamers aren't necessarily the easiest people to buy gifts for. Lucky for you, we rounded up some really great suggestions.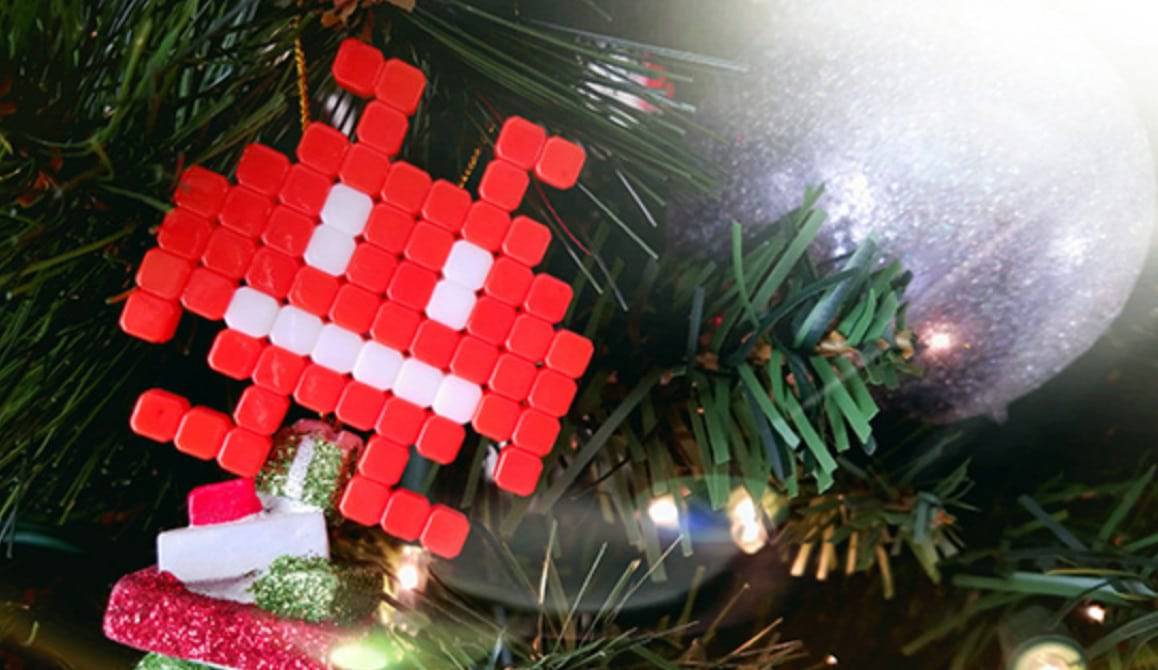 Let's face it, gamers aren't necessarily the easiest people to buy gifts for. Lucky for you, we rounded up some really great suggestions.
---
The holidays are always a fun and exciting part of the year. Getting together with family, awesome home cooked meals, the festive atmosphere, gifts.
Let's be honest, getting AND receiving gifts is one of the best things about any holiday where you may walk away with something extra, but what happens when you have a gamer you need to get something for? Gamers can be fickle with gifts, fortunately for you, we've taken a look at some of the best gift ideas for this holiday season and put them in a nice neat spot to peruse.
Loot Crate/LootGaming Crate
If you are looking for something cool for that gamer that seemingly has everything, consider getting them a short-term subscription to Loot Crate or LootGaming. Each month (for as many as you subscribe to) they will receive some cool knickknacks from some of the hottest, or most well-known franchises in gaming.
The standard Loot Crate almost always has something gaming in it, but also pulls from the hottest things in pop-culture as well. Popular TV shows, movies, comics, and books are often given their time to shine as well. That's a total plus if your gamer is also a bonafide geek. The LootGaming Crate is $24.95 a month and the standard Loot Crate is $13.95 a month, but if you click this link, of use the code RANDOMDROPS, you can save 20% off your order too. Not bad.
► Loot Crate
---
Audio
It doesn't matter if your gamer is a PC gamer, console gamer, portable gamer or even a mobile gamer, they probably understand the need for good audio. Here's a quick look at some of the hottest headsets for your gamer-giftee.

Mixcder Bluetooth Gaming Headphones
Mixcder sent us these ShareMe series headphones that are billed for gaming use. They are comfy, but a little tight for anyone with a big melon like me. Fortunately, I let my boys try them out with their tablets and they absolutely loved them.
The battery is surprisingly capable and when my son decided he wanted to get some Pokemon Sun time in, the wired option allowed him to connect since Nintendo doesn't actually believe in current technology. These are a great pick up if you need something for young kids that are driving you up the wall with their annoying phone and portable games.
---

Steelseries Arctis 3
Looking for something that is comfortable but also a little bit more on the cheaper side of things? SteelSeries just rolled out their brand new Arctis series and it truly is impressive.
The base Arctis 3 headset offers enough flexibility to be used on any platform and the ultra-comfortable headset can be worn for hours without feeling bothersome. It's not without a few limited drawbacks, though, with the easy to misplace connectors and the bulky look that may be a bit much out in public. Still, an awesome headset and something that is worth every penny of $74.95.
---

Plantronics RIG 600
Let's saw that you want to get a flexible headset that offers Hi-Fi audio but you don't want to dip too deep into your wallet. You also want to make sure that the headset can be used in public and work appropriately with or without a boom-mic.
Plantronic's RIG 600 headphones are right in the wheelhouse for something like that. I bit more stylish and less bulkier than the Arctis 3 but lacking the premium design of the LS20, the RIG 600 is right in the middle when it comes to affordable audio. As a bonus, the headphones resemble studio quality ones, so they look real nice and the leather ear cups are surprisingly comfy.
---

LucidSound LS20
If the Arctis 3 is the jack of all trades in the headset world, LucidSound's LS20 headset is the fancier, posh, master-degree touting older cousin that everyone fawns over. When it comes to sub-$100 headsets, you can't do much better and the LS20 doesn't look like something that will tell the world that your giftee is a totally awesome MLG gamer.
I loved the look, feel, and sound of this headset and it was nice enough that I was stopped by people out in public that actually asked me what kind of headphones they were. If there were a drawback, the microphone isn't anything to get excited over.
► LucidSound LS20
---

LucidSound LS30
You can file this one in a class of its own. The big brother to the LS20, the LS30 offers a lot more audio and much bigger ear cups. I wore these during a trip recently, both for the brief gaming moments I got to fit in during the trip and also for listening to music on the plane. It performed awesomely the entire time.
A gaming headset through and through, the LS30s were fashionable enough that I was asked several times where someone could pick them up. As you can see, the LS30 headphones have a look of class that gamers can get behind. The only drawback here is that on PS4, sometimes you have to mess with the headset a bit to get it to work properly.
---

(The new) Astro A50
I've been playing games and talking about headphones and stuff for a decade now, but the Astro A50 has always been the most comfortable headset I've ever put on my head. The refresh for the model keeps things relatively the same on an audio level in comparison to the OG version I have and the Xbox One edition from last year.
With that being said, the new base makes it much more manageable to keep the headset charged and the battery is way more efficient than it has ever been. I need to try the leather ear pads sometime, but this is one of the most premium headsets that Santa can get this year. It's useless outside the house but fills multiple roles in an entertainment setting.
---
PC peripherals
So, your gamer spends tons of hours planted in front of a PC? Well, everyone here on the #GameTechie team does the same thing, so don't feel bad. However, we got a chance to take a few cool little gadgets for a spin that you can put under your tree this year from our friends at SteelSeries.

Rival 500 mouse
If you or your gamer is into MOBA games or MMOs and you don't own a fancy mouse, this one is right up your alley. That is, if you are right-handed. The Rival 500 has one of the best contours that I've felt in a mouse in a long time and the tactile alerts work wonderfully once you get them working.
The only thing that tripped be up on this one was that I like to rest my thumb closer to the mousepad but there are buttons down there that I kept hitting. If there were only an option that didn't force me to deal with that.
---

Rival 700 mouse
Oh, wait, there is! The Rival 700 takes all the good stuff from the Rival 500 and makes it even better. The buttons on the bottom of the thumb area are gone, it feels even heavier and it still works wonderfully with the SteelSeries Engine 3.
Oh, there's also this awesome monochrome OLED screen that will let you create gifs or images that your mouse can display. This screen also works with some games, but to be honest, I don't know if I have EVER looked at my mouse during a game of CS:GO. This is one of the best mice you'll find out there.
► Rival 700 Mouse
---

Apex M500 keyboard
It's time to get your click-clack on! The M500 has been my keyboard of choice for quite some time, which is funny because you'll hear about the premium version and just a second. The M500 is an actual mechanical keyboard that uses Cherry MX Red and offers a fancy-yet-low-profile solution for gaming or productivity alike.
The reason I've been infatuated with this keyboard is that there really isn't a waste of space here. Everything is tight and compact and the keyboard is incredibly responsive. Plus, the blue LEDs are pretty sweet. However, there is a bigger and better model out there.
---

Apex M800 keyboard
We included this bad boy last year but it is still a current model, so lets revisit. The M800 is a big deal for SteelSeries since they created their own QS1 switches for the keyboard. It's an incredible keyboard that has tons of neat lighting options and a solid profile, there's almost nothing to be sour about. Unfortunately for me, there's this huge spacebar on the keyboard and it drives me crazy. If I could get the functions and response of the M800 into the M500, I would be so happy.
Until then, the M800 is an incredible keyboard that has awesome macro abilities and works completely in unison with the SteelSeries Engine.
---
That's about it, folks! If there's anything we missed, be sure to let us know in the comments!
Follow us on Flipboard, Google News, or Apple News