Hiring new employees? A guide to virtual onboarding best practices
These virtual onboarding best practices will help you get it right with your new hires.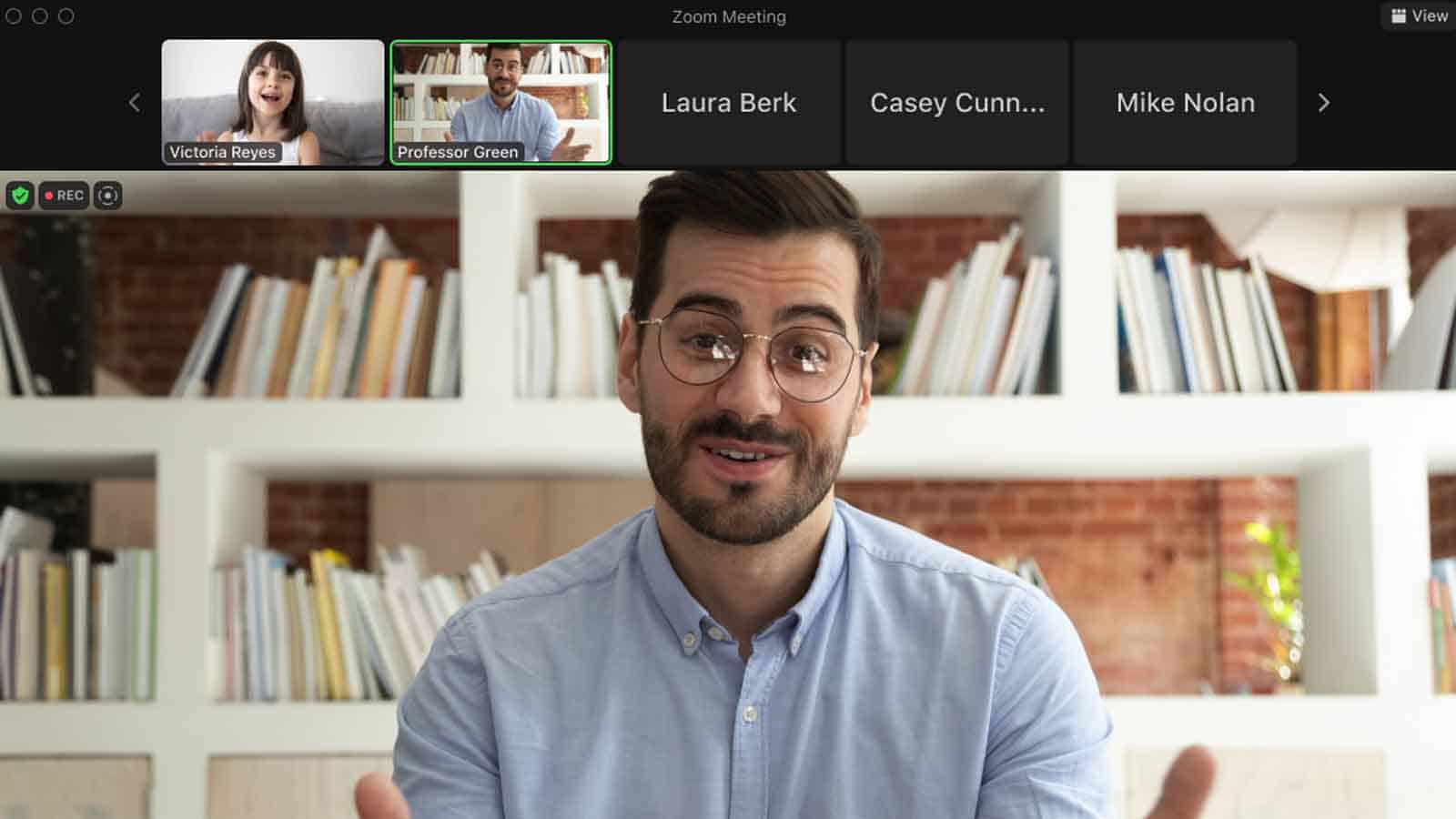 Employee onboarding is paramount in winning new hires' loyalty. Reports have shown that proper onboarding increases employee retention by up to 69%.
The recent turn of events has forced many organizations to turn to virtual onboarding. Businesses are forced to keep up with the rapidly-changing disruptions by learning the virtual onboarding best practices.
Onboarding virtually is the perfect way to showcase the technological capacity of your company. Here are the top virtual onboarding best practices to ensure a smooth transition.
What Is Virtual Onboarding?
Virtual onboarding is more like in-person onboarding. But in this case, the processes are held virtually using online resources such as video conferencing and webinars.
Virtual onboarding has become the norm, especially with the rise in remote workers. It allows you to connect and interact with new hires, regardless of their location. In return, it promotes flexibility by allowing you to cater to all working arrangements.
If you wish to adopt virtual employee onboarding, you are encouraged to incorporate webinars, video conferencing, texts, and other interactive programs that new employees can access through their smart devices.
Let's look at the best practices.
Early Preparations
Remote working means that the new team members may not have access to most of your company's resources. For example, they will not have a dedicated office and computer, to mention a few critical resources.
It is up to you to improvise and set up those tools for them as early as possible. They expect you to lay the groundwork for them before they officially join the organization to ensure successful integration in their roles.
While most new employees have the necessary equipment and materials to work from home, a few may be depending on you. You can bridge this gap through prior communication to uncover what resources they might need.
This is also the best opportunity to educate them on the necessary resources. These include a reliable computer, WiFi, webcam and video conferencing tools, VPN, and quality headphones.
Planning and communicating early helps to avoid last-minute inconveniences. It would be such a waste if you plan for virtual group onboarding, only to realize that only two out of five employees can access zoom or other video conferencing platforms.
Develop a Virtual Onboarding Roadmap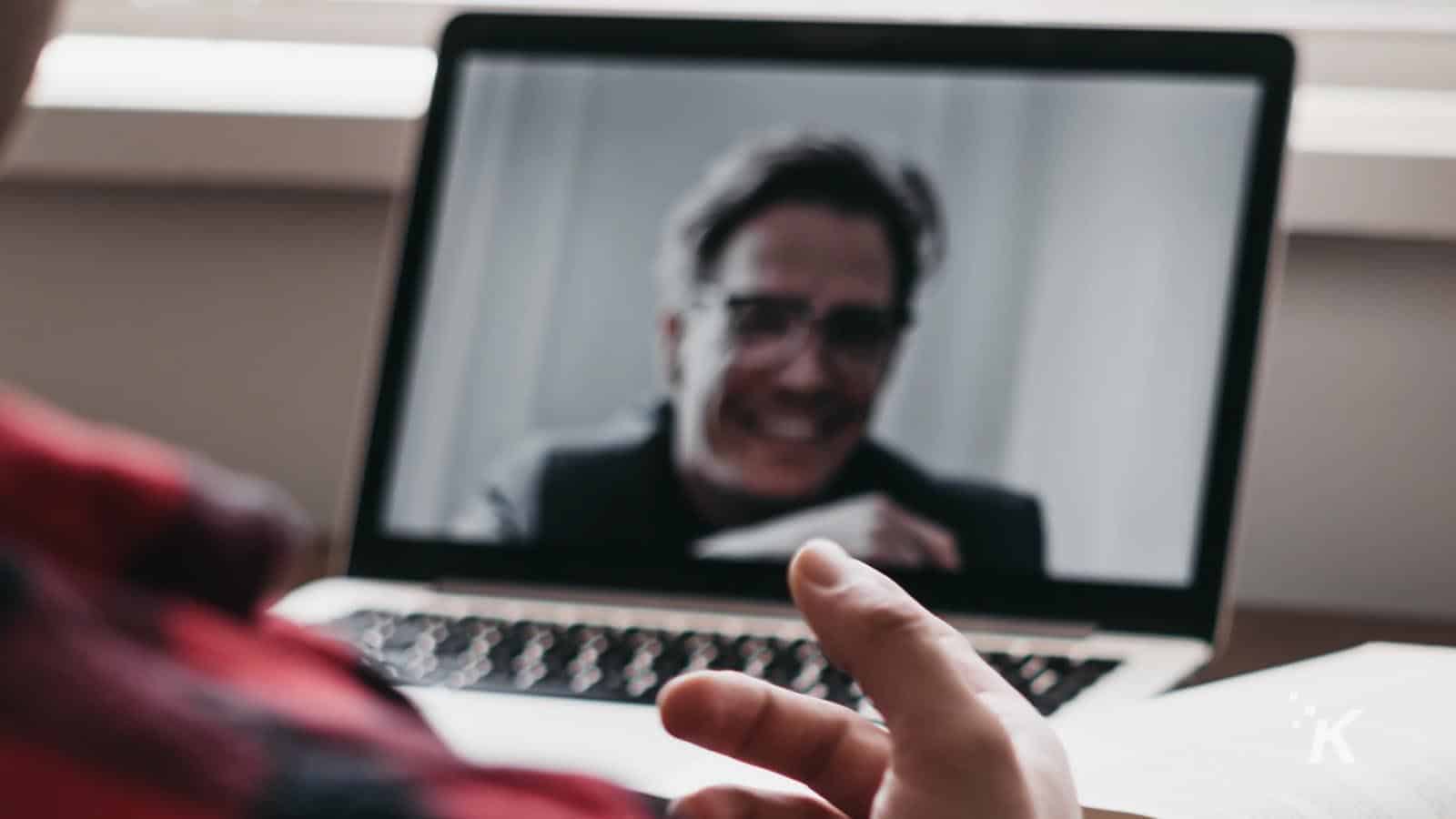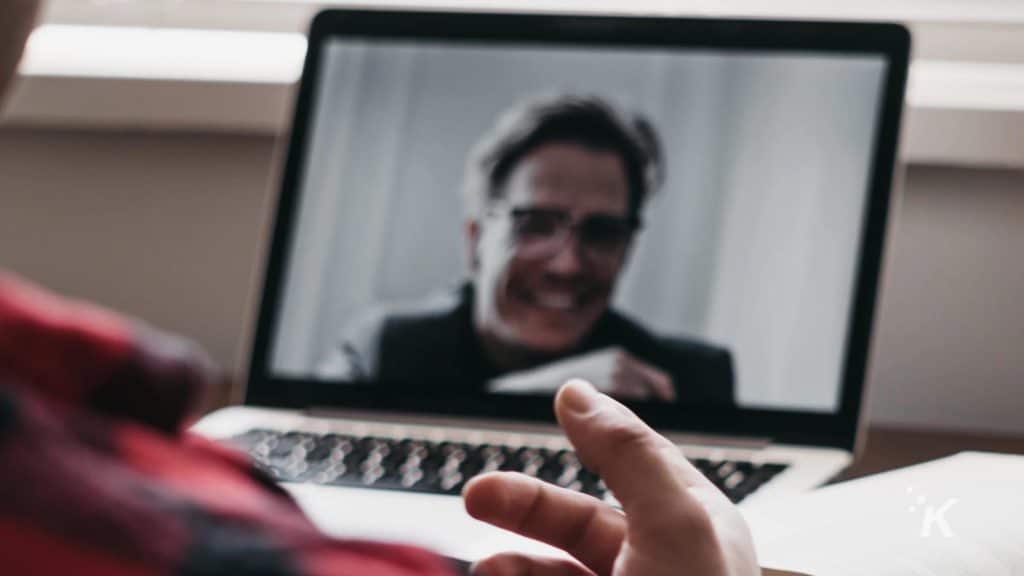 A successful onboarding process begins with a roadmap. Ideally, a roadmap is the foundation of your virtual onboarding strategy. It ensures that both you and your employees stay on track through the onboarding journey.
When developing an onboarding roadmap, pay attention to the timeline. Set the ideal duration for each employee's onboarding process, which is 90 days on average.
You should also include the key activities to be carried out during onboarding. These include employee learning and training to help them understand your company culture.
The roadmap should highlight the milestones, which showcase the completed activities and the expected results after the onboarding process.
The key activities include introducing the workers to your business goals and culture. Get to know your new team and set up their digital workplace. Let them set personal goals before introducing them to their assigned buddies.
Start by developing an onboarding schedule and ensure that it accommodates the probation periods. As the new employees progress, you can assign them more specific tasks to complete and create time to guide them through their job scope.
You should then input the activities and match them up with milestones the new employees should achieve. Suppose you want them to master your business work schedule within their first two weeks. You should include that in your training schedule.
Strive to ensure that and strive to ensure that your roadmap covers all aspects needed to help the employees to kickstart their roles.
Incorporate Onboarding Software
Using software for onboarding virtual employees is the trick to bring in new members to your organization remotely without diminishing engagement. The systems are safe and easy to access.
The right software allows the new employees to learn about your company's culture and history from their computers.
Moreover, onboarding software promotes accuracy and accountability. This is unlike paper-based onboarding, which can be a bit hard to monitor. Onboarding software makes it easier for you to monitor workers' progress without face-to-face meetings.
Even better, you can forget about printing hundreds of pages to distribute onboarding information. Onboarding software facilitates virtual meetings and information distribution with a few clicks.
Onboarding software maximizes facetime. It allows you to transfer all the critical information to the new employees.
In return, you can spend most of your time having impactful discussions. And save the time you would have spent answering the employees' questions.
Besides saving time, incorporating software minimizes risk. At the same time, it reduces the time needed between workers' training and becoming productive.
Furthermore, investing in onboarding software increases your company's credibility. The new employees will feel that you take your business seriously. They will be excited to join your team.
Take your time to look for a reliable employee onboarding software and modernize your processes. The software simplifies the recruitment process. It does so by allowing the new hires to fill forms from their computer at the comfort of their homes.
With this, hiring managers can focus on productive tasks. They can leave the software to handle all tedious processes. These include checking data accuracy and reminding employees of deadlines.
Develop New Employee Welcome Pack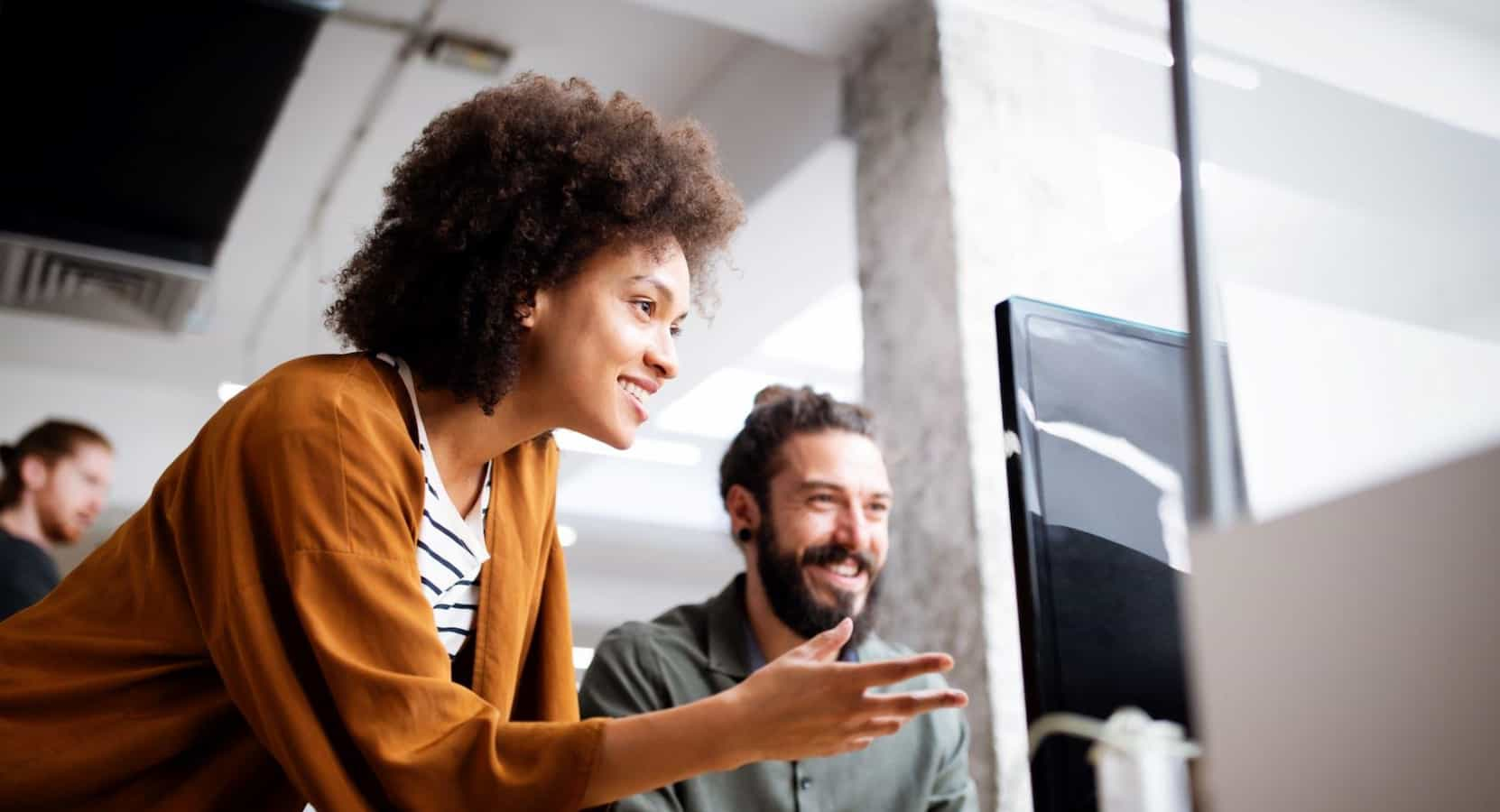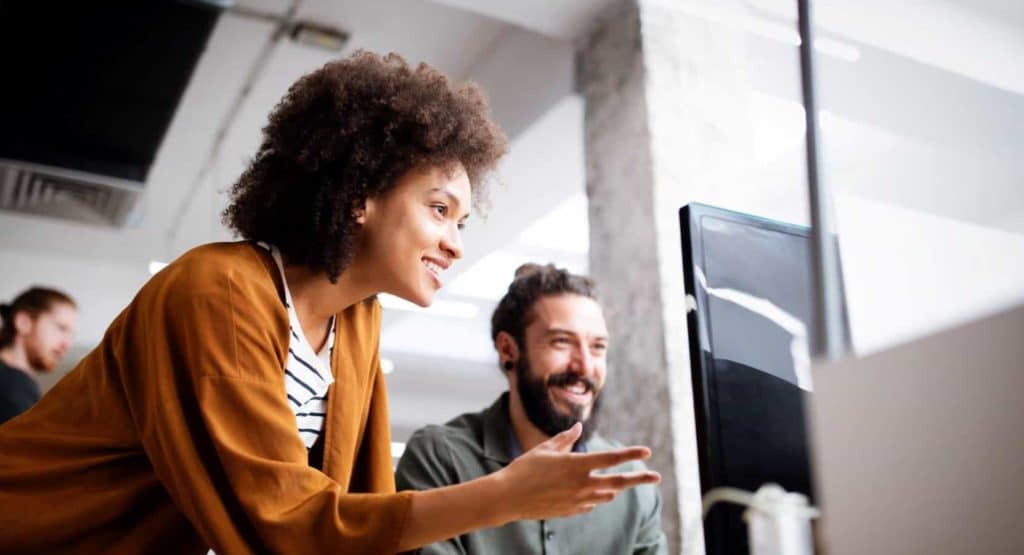 A welcome pack makes your new hires feel valued and appreciated. Also, it is a perfect way to offer them all the necessary information to get started. Moreover, it helps them to settle and set up as they wait for the official onboarding meetings.
Welcome packs will give the new employees insights into your business culture. This will make them feel excited about joining your company.
Consider designing welcome packs that you can quickly distribute electronically to the employees from home. You should send out the welcome packs before the employees' first onboarding process.
Note that welcome packs should not be used to share sensitive information such as passwords. You should include the basics, such as the email addresses and phone numbers of colleagues.
Welcome packs aim to provide the new workers with general information about your company. The info guides them through their first weeks or months in your firm. It can be a detailed video welcoming them and giving them a sense of belonging.
Include info sheets such as email and computer logins. It will also help to add to-do lists and agendas for the first virtual onboarding day to prepare them.
Make the video fun and interesting. Avoid being too formal as you want to make the new workers feel at ease in their new place of work.
If possible, create training webinars for a significant part of the training. This is another way to make the new hires feel welcome and appreciated by answering all questions in real-time.
Assign Buddies
Bringing new hires onboard is exciting. But it can also be super stressful and time-consuming.
Hiring managers play a crucial role in welcoming and shaping new workers in their first weeks and months. But, it will help if you have a broader team to ease the process.
You cannot go wrong with onboarding buddies to ensure successful onboarding. For starters, onboarding buddies offer context. This helps the new employees adapt to their roles quickly.
With context, the workers understand precisely how to contribute to the success of their teams.
Onboarding buddies offer the kind of context that you cannot find in handbooks. They will help the new workers to identify relevant stakeholders. They can also navigate through different aspects of your organization.
Thanks to technological advancements, you can now integrate video conferencing tools during virtual onboarding. The tools make it possible to have face-to-face buddy interactions that feel just like in-person interactions.
You may connect the employees and assigned buddies via email. Let them use suitable means of communication depending on the buddies' preferences. Moreover, onboarding buddies improve productivity.
In most cases, new employees may take time to adjust to the working environment. They need some time to learn their job descriptions and requirements. And onboarding buddies come in to speed up the learning process.
Speedy learning means they can quickly become productive in their roles. Therefore, they will contribute to your company's success.
Furthermore, assigning onboarding buddies improves new hires' satisfaction. The reason being, they find it easier to overcome challenges when joining complex organizations.
Plan Once-in-a-While Offsite Meetings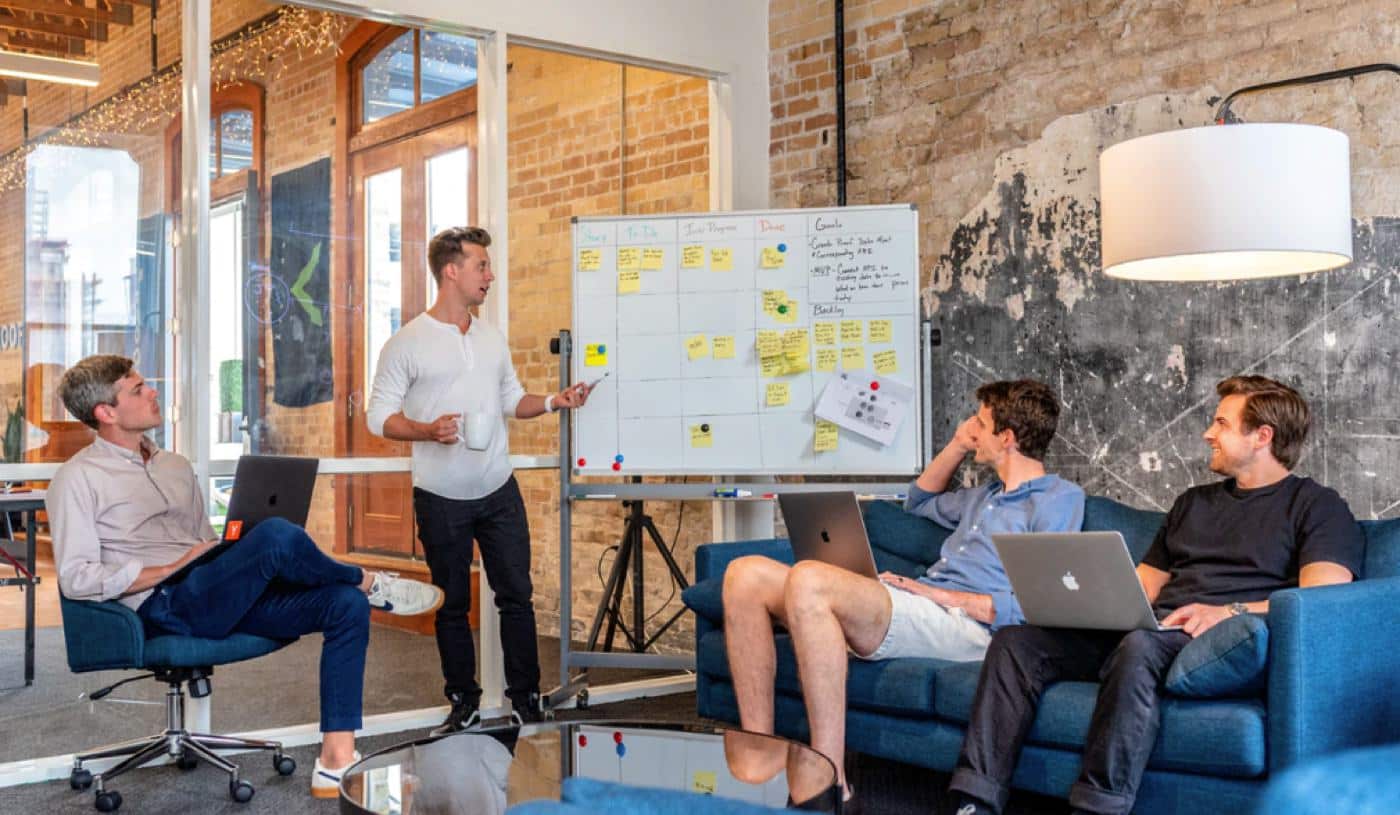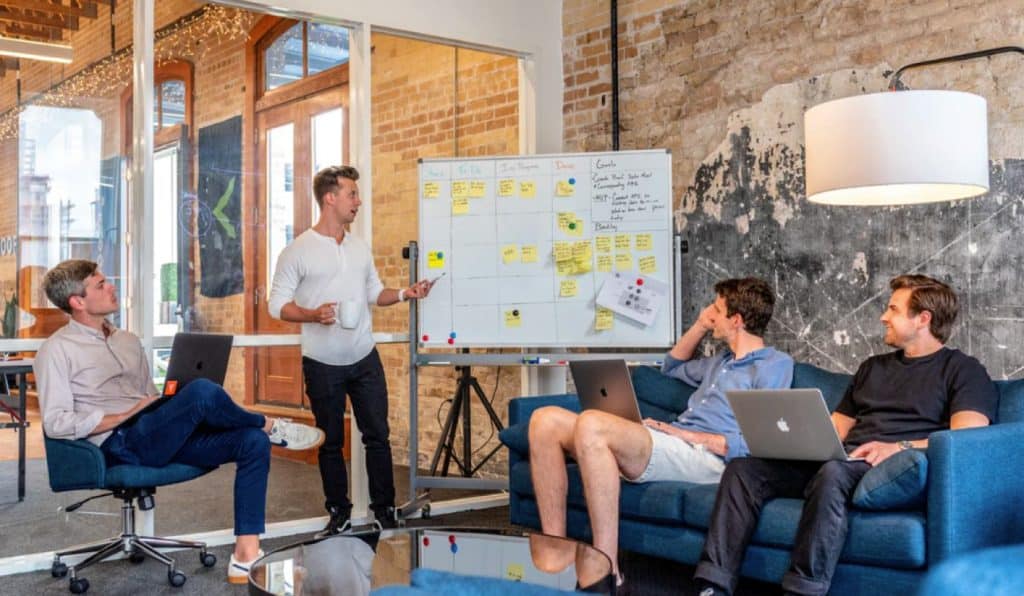 Among the most significant challenges that both new employees and employers face during virtual onboarding is the lack of interactions. In most cases, phone calls and video conferencing are not enough.
In some instances, the employees may feel isolated. And there is no better way to address such issues than by gathering offsite meetings for the new workers. It is also advisable to keep the meetings away from your company offices.
Offsite meetings strengthen the relationships between the virtually boarded employees and other team members. If executed properly, it can increase the employee turnover rate.
We are in an era where nearly everything revolves around technology. But face-to-face interactions are critical for improving connections.
Communication is significantly made of body language. And phone calls, skype, and emails can only go so far.
Hosting an all-hands meeting is the best way to get your points across. Also, it encourages the employees to express themselves.
Well-planned and personalized out-of-office meetings are also an excellent way to show appreciation to the new team members. It proves that you are excited to have them on board. Consequently, you are assured of their loyalty and hard work.
Nonetheless, in-person meetings are only possible if the employees are from your local area. If they are from geographically distant places, you may have a hard time mobilizing them. But you can still organize social meetings on the web.
The goal is to connect deeply and make the new team members feel like part of your organization.
Regular Check-ins
Regular check-ins help you to determine employees' progress. Furthermore, it helps you establish your onboarding strategy's effectiveness.
Conduct weekly check-ins. The goal is to see the covered milestone and determine if you are within the set timeframe. Check the workers' performance. Where necessary, address any issues before they accelerate.
This is also a chance for you to get feedback from the employees regarding the onboarding process. You can then use the feedback to improve the strategy. The idea benefits your company and the future of the workers.
The best part about virtual onboarding is that check-ins are as easy as sending emails or planning zoom meetings. Ask if the new hires are experiencing any trouble adapting to your culture. You may also confirm if you are too fast and need to slow the process down.
Create a Friendly Culture for Remote Workers
A lot has been said about creating a business culture in general. Most hiring managers and business owners don't realize that remote workers do not share similar experiences as those working from the organization.
It is recommended that you create a culture that caters to your remote workers. This makes them feel appreciated and included regardless of where they work from.
Failure to do so may make the remote workers feel like they are just a temporary placement. With this, they will not put in their full potential to take your business to higher heights.
Start by understanding the value of remote working. Communicate your company's culture, and encourage the remote workers to express themselves freely when they face problems.
Virtual Onboarding Best Practices and Tips
Remote working has become a norm. In some years to come, nearly every organization will have at least one remote worker.
Virtual onboarding aims to help workers integrate into your organization seamlessly. Also, it makes them feel like they are part of your team. It may seem hard at first. But the above virtual onboarding best practices will help you get it right with your new hires.
Have any thoughts on this? Let us know down below in the comments or carry the discussion over to our Twitter or Facebook.
Editors' Recommendations:
5 challenges and lessons of bringing mainstream brands to the blockchain