How a new virtual meeting platform increases engagement and saves sales kickoffs
For those looking to bring fun, engagement, and interaction back to sales kickoff meetings, it is time to look beyond Zoom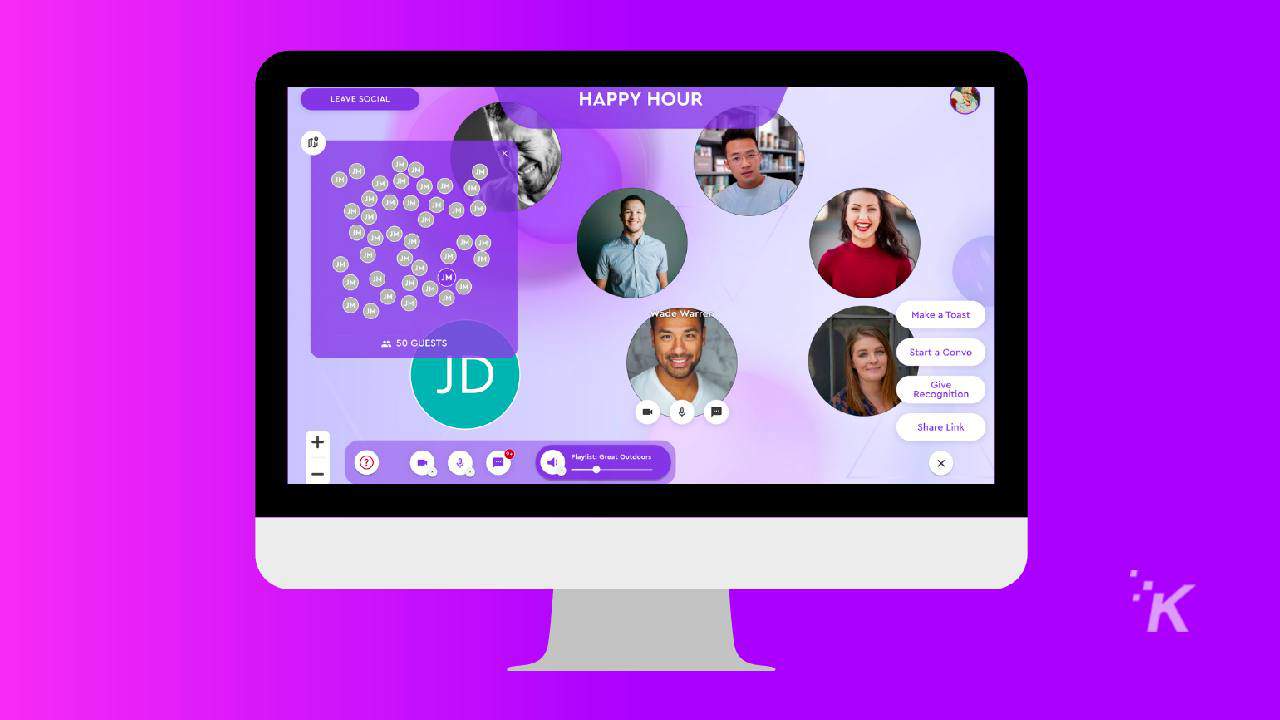 Anyone who has tried to lead a sales kickoff meeting in the new normal knows the challenges of sparking excitement, engagement, and collaboration in a virtual meeting environment. Even with the best teams, Zoom fatigue and the myriad of distractions inherent in remote work situations can leave leaders looking at a screen full of lifeless profile pictures and muted microphones.
For those looking for a better way to do virtual sales kickoffs, a new breed of virtual meeting platforms is introducing tools that make excitement, inspiration, and motivation easier to spread to an online audience.
"When planning a virtual sales kickoff, we can't just take what worked in person and move the exact same activities online," says Ed Stevens, Founder and CEO of Preciate. "The agenda needs to be refined, and networking and interactive sessions are critical to helping your team stay motivated and tuned in."
Preciate integrates a patented "Social Presence" technology into its platform that takes virtual meetings to a new level. It allows attendees to move, mingle, and make conversations in a way that mimics the dynamics of traditional in-person meetings. For sales kickoff meetings, this means more networking, team-building, and fun.
Typically, in-person sales kickoffs depend on much more than a large room lecture setting. Multiple training sessions often happen at the same time in different spaces. Small-group breakouts are normal, fostering discussions that are important for clarity and feedback. After-hours networking events are a favorite part of kickoff meetings that usually happen in fun, casual settings. Preciate allows for all of these to happen seamlessly in a virtual space.
Preciate also provides a new generation of communications tools for virtual meetings. While a restricted mode allows for lecture-focused virtual events, an open mode gives all attendees the opportunity to communicate in real-time, either by addressing the speaker individually or the entire virtual meeting audience. Preciate also offers a Group Conversation mode that allows meeting attendees to speak freely with other attendees while restricting communication with the presenter or the entire meeting to one person at a time.
For those looking to bring fun, engagement, and interaction back to sales kickoff meetings, it is time to look beyond Zoom to virtual meeting platforms geared toward dynamic human interactions.
Have any thoughts on this? Let us know down below in the comments or carry the discussion over to our Twitter or Facebook.
Editors' Recommendations: