How Look Digital Signage can help improve your business
Look Digital Signage is a digital signage platform with a plethora of features that make the process seamless and easy.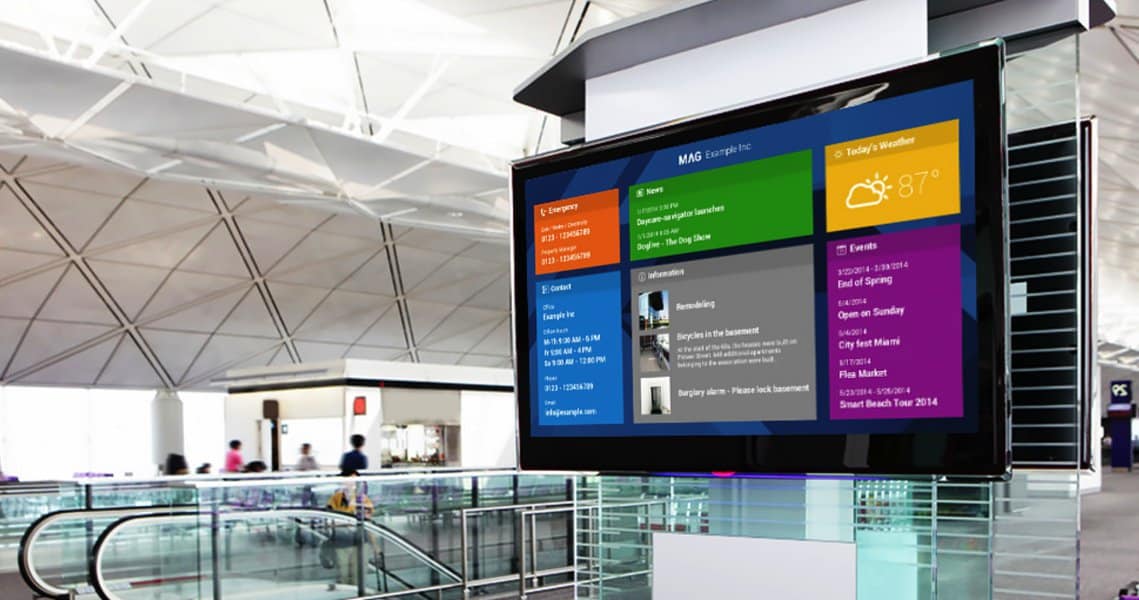 Digital signage is one of the easiest ways to communicate with your customers or reach your target audience without actually having to be in their space. Look Digital Signage is a digital signage platform with a plethora of features that make the process seamless and easy. Regardless of what device you're using, Look Digital Signage is an excellent tool to manage and create responsive digital content.
If you don't have a PC or mobile device, Look Digital Signage offers an HDMI computing stick that you can buy to get started. The stick comes with Android and can be used to access their mobile app. Their cloud-based app can also be accessed from any browser for Windows and Mac. The app also offers creative and management tools for your digital content. 
There's also the Look APP player available for both Android and iOS smartphones. The app offers a responsive and easy-to-use interface similar to their web platform. These platforms work seamlessly and offer the following features.
Digital Content Creation Tool
Look Digital Signage gives you access to numerous templates designed for different use cases like restaurants, hotels, hospitals, retail, and more. You can even upload your own content onto the platform and use it in existing or ongoing projects.
Moreso, you have the flexibility of editing your content however you wish as it offers a free form approach with options to delete, resize or replace any part of the template with your own content.
Furthermore, you can add text, images, widgets, scrolling tickers, social media feed, and more. With Look Digital Signage, you have the freedom to be creative with your content and include real-time APIs and different media types (MP3, MP4, PNG, JPEG, etc.) for a more appealing content look. You can use the software in a landscape or portrait orientation, as well as in any aspect ratio you want.
You can do all this from either the app on your mobile device or on the web from your computer
Playlist
After designing or uploading your content(s), you can create a playlist so you can group and arrange them how you want. You can preschedule it or set it to a recurring schedule to be displayed however you want it. Also, you can decide to set the duration or speed as well as the sequence of your playlist to suit your needs.
Apps
Look digital signage offers support for a bunch of apps that you can easily integrate into your content. There's support for Google Slides, YouTube, RSS, and a whole lot more. This helps in making your content look more dynamic, with up-to-date information on the go.
Layout
This gives you the option to choose and edit how different layouts that you want your contents to be displayed. In other words, you can have multiple types of content running simultaneously at any given time on the same screen.
Not only can you create a layout that fits your display, but you can also add and configure widgets to go along with it. This will not only help you attract the attention of your customers or audience but also keeps them engaged.
Reports
In addition, with Look digital signage, you can request a statistical report on how your digital content is doing at any time and immediately get it in your email. The report includes which screen(s) each type of content appears on, for how long, at what time, and the total duration and times your contents were displayed. This not only helps you with how you plan how your content appears but also offers insight into how it is performing.
You can manage up to 300 screens with Look Digital Signage at an affordable price. On registration, you get a two weeks free trial after which you can upgrade to a paid plan of your choice.
Have any thoughts on this? Let us know down below in the comments or carry the discussion over to our Twitter or Facebook.
Editors' Recommendations: