How often & why should you monitor your teens cell phone use?
The answer is always a lot.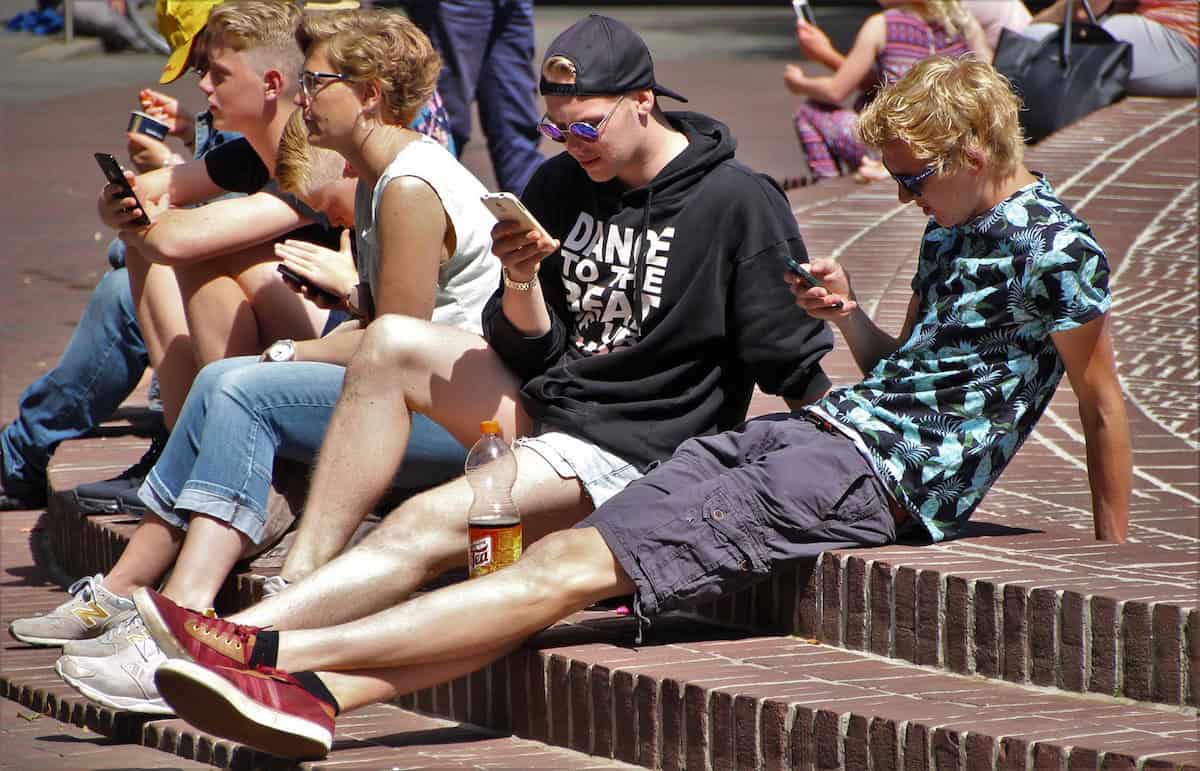 Parenting is the most strenuous task a person can face in his/her entire lifetime. When a child sets his/her first step into its teens, the world turns out to be totally different, not only for the kids but for the parents as well. It's very burdensome to make them understand the difference between what is good and what is bad.
For example, what is bad but good to consume and what is not, or, what is good to see but bad to adapt, etc. like life lessons. Not their fault that they're born in a technologically galvanized era. The only thing what's spellbinding them is "Technology."
The allurement of electronics starts right when they are pre-teenagers. Well, here you can blame the parents who buy an unmonitored multi-functional gadget for their young ones, that reacts and does a lot of things with just one touch. Unaware of the facts, the parents invest in getting their children a secret and unobtrusive life, which on the other hand of the table is detrimental for them.
Survey On Teens
What recent research says about the teens is, 73 percent of them revolves their day around with social media like Facebook, WhatsApp, Snapchat, BBM and Viber. Scholars of California State University reveals that besides friends and family, romance plays a sticky role in fixing the kids on the internet and their smartphones.
It is not only romance which makes them stick to their cell phones but there are many other things like online shopping, downloading the latest music, health tips, etc. which force them to be online all day and night long.
Why Should You Monitor Your Teen's Use Of Mobile
There are multiple reasons why a child aged between 12-18 years should be strictly monitored by their parents over their ways of using smartphones. Let's have a look at what they actually do while being online with their cell phones:
They come into contact with the strangers and end up in sharing their personal information;
Watch pornography;
Internet reinforces the usage of drugs, moreover, it drags the child into a similar direction;
Provided with ample amount of criminal backings like harassing, cyber-bullying, sexting, etc.;
Exchange nude, semi-nude, seductive, self-destructive, etc. selfies, and other media;
Get bullied and hide it from their parents;
Make fake profiles and get involved in derogatory affairs;
Take part of online meetings; etc.
Draw The Line
A young child, whose age can be determined in a single digit, should always be into the loop of their parents. They should focus much on playing outdoor games that could help them increasing their physique rather than wasting their energies in contesting video & online games. The senior members of the family should limit the usage of the internet and social networks on their mobile phones.
Cell phone should only be allotted to them for only making calls and texts messages to their peers and family. One hand distance from the online social world should be maintained. Permission for using the internet must only be given only for taking reference and assistance for completing assignments. As a parent, stay updated with what they have on their phones, how do apps like WhatsApp, Snapchat, Viber, BBM, and Facebook are getting used by them? A sheer check should be done when any sort of downloading is done by them on their phones.
How Could You Monitor Them?
Teenager, especially of the present era, should be monitored strictly and frequently. You can do it without giving them notice of the facts that they're being spied by you. Yes! You read it right. All that's required is to take hold of their phones and install a spy app like mSpy onto each of them manually. With a high-speed data network, the download must be followed by the installation of the chosen spyware. This will allow you to see what your child is utterly up to. Without letting the child know, the spyware will display the entire spy log of their:
Phone calls;
Phonebook;
Textual Messages (read, unread and deleted);
Emails (read, unread and deleted);
IM chat details (WhatsApp, Viber, BBM, Snapchat and Facebook);
Multimedia;
GPS Location (tagged with the date and time print);
Browsed Website URLs, and many more.
It has become important to tear your kids out of their strange world where they are unaware of what they are actually indulged into. Prevent them from stepping into the danger zone!
Have any thoughts on this? Let us know down below in the comments or carry the discussion over to our Twitter or Facebook.
Editors' Recommendations: