This website helps you download videos from YouTube, Facebook, and more
This website conveniently downloads your favorite content to watch or listen to later. Here's how this handy app helps you out.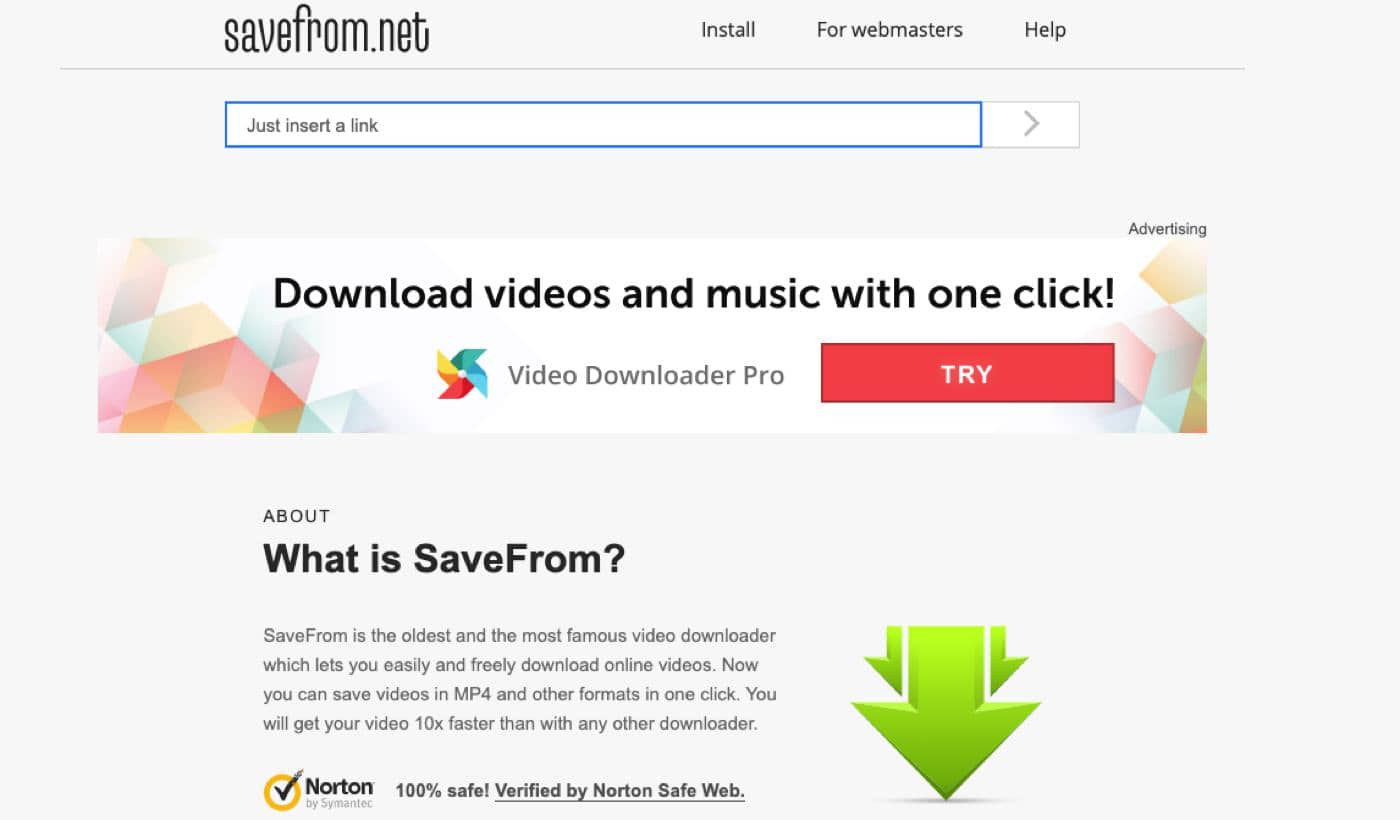 You often come across either hilarious or informative videos on popular platforms such as YouTube, Instagram, Facebook amongst others. Sometimes the clip is too long to watch in one sitting, or maybe you come across a fitting video when busy, or you have planned to present it at a specific occasion later on.
Also, you might need to download and save a particular video on a strong connection, to listen to once you are off the road, or in weak internet zones such as public transport.
In other cases, if you have a long journey, either alone or with your family, listening to your preferred choice of entertainment shortens journeys and saves you from boring generic content. With Savefrom.net, you can conveniently download your favorite content to watch or listen to later. Here's how this handy app helps you out.
Easy Access to Your Videos When Offline/Unstable Internet
YouTube and other social platforms have hordes of informative videos. However, most are useful to you at different times. Unfortunately, you find that most platforms restrict the way you interact with the content, such as lack of an inbuilt download option. You might want to listen to a podcast or watch a video while offline. Maybe while traveling or at a relaxing at a place where the internet is unstable.
SaveFrom.net offers you comprehensive features for easy download from YouTube and other platforms. More so, it allows you to attend to other tasks as the download happens. The browser extension comes in handy for this purpose. This means it neither strains your computer nor interrupts your other tasks. You can also download YouTube videos in 1080p.
Conveniently Download and Edit Your Videos
YouTube and social media sites have created an avenue for video bloggers and journalist to share informative and creative content. YouTube ads are 84% more likely to hold your attention than TV ads. However, given the short average attention span of a regular social media fan, there is a need to post short but engaging content.
Streaming and social media platforms have strict video length and quality standards for acceptance. SaveFrom.net can help you boost professional productivity through video cutting features. You cut only the sections you want for compliance better quality and usability, whether for presentation or sharing.
Ease of Content Review and Download of Children Videos
Children can be fussy over long-distance traveling distances. A seemingly well thought out trip to the countryside can turn out to be a nightmare, especially for children who are used to online entertainment.
You need to focus on the road or get some rest along the way. High chances are that the internet is unstable or non-existent. Savefrom.net allows you to download your children's popular or favorite videos before you start the excursion. Your children can then listen to familiar content that keeps them busy as you concentrate on the road.
Also, this handy downloader gives you ample time to review online content before downloading. The internet is full of inappropriate and adult-themed content, and despite your best attempts at filtering out, live streaming can get you off-guard with popups and tempting links. By using SaveFrom.net, you can review the downloaded content for the appropriate rating. Even in areas with ample internet, your children will only have access to the content you downloaded and reviewed.
Recover Your Lost Videos
People record breathtaking and memorable onetime events on their mobile phones every second. On YouTube alone, 400 hours of video are uploaded every minute. However, circumstances may arise where you lose the clip, either through phone loss or damage. If you had already uploaded the video to social media accounts such as Facebook, Instagram or even YouTube, you are in luck. SaveFrom.net allows you to easily download the video from the platform without a hassle.
SaveFrom.net is a fast and efficient downloading tool. It does not lag as most tools do when downloading high-quality videos. Also, it supports multiple video formats, allowing you access to a variety of content from at least 20 platforms. It is important to note that your data and video is safe. SaveFrom.net neither saves nor stores any video you have downloaded. The primary objective is to offer a downloading option through access to direct URLs from the source servers. Other than the PC, you can also access this handy tool features via their Android app.
On the other side of the argument, SaveFrom isn't the only player in this space too. Airy by Eltima Software is also a great YouTube download app. It's available for Mac and it lets you download virtually any video from YouTube. And not to mention, it's extremely easy to use too. So yea, you have plenty of options here.
Have any thoughts on this? Let us know down below in the comments or carry the discussion over to our Twitter or Facebook.
Editors' Recommendations: