How social media can be your road to success 
Bottom line: If you're running a business, you need some sort of social presence to grow your business.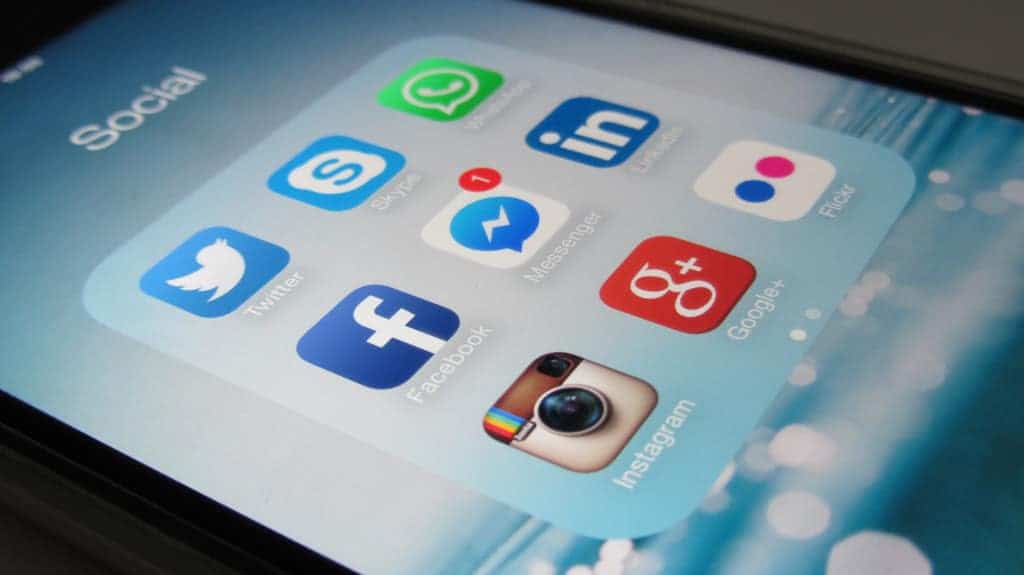 In the not so distant past, people had to spend a long time searching for content regarding the topics that interest them most. This required extensive searches and involved hopping around from place to place. With the arrival of the Internet, it became somewhat easier as this search could be done from the comfort of one's home but there was still a lot of work to be done.
Finding differing opinions about the same topic was never easy and it would take up a lot of time. It was a complicated process and, even with the advent of search engines, it could still be an exhausting experience. However, the rise of social media means that it is now easier than ever for people to find topics that interest them at the click of a button and all in the same place as well.
While social media started out as a way to keep in touch with friends and family, it, and Instagram in particular, has now become a hub for creativity, news, entertainment, business, politics, social activism, sports and countless other topics which are looking for people to pay attention to them. This has come about because of the large number of people to be found on these sites, one billion on Instagram alone, who are constantly looking for material to consume.
With so many willing viewers just waiting for content to come their way, there is always a demand for people to come up with new ideas and share them. There are also so many different areas to be covered, with people who have niche interests always on the lookout for anything related to their interests. Whatever the topic you are interested in might be, you are sure to find someone online who is just as keen on it as you are and who are looking for other opinions on it.
This is why social media has become such a successful platform: it gives people the chance to feed all the parts of their brain in terms of the different interests they may have and it is all collected together underneath one canopy.
How has this become the case?
The concept of social media started out as one which saw people using it to stay in touch with friends and family, even when they were scattered across the globe. A wide range of people started using social media and, once celebrities took up the mantle, some accounts began getting far more attention than others. The different developments in social media meant that people could share their opinions with their friends and, later, the world.
This was a major turning point which saw it move away from merely keeping in touch with friends and family and becoming something that focused more on being used to spread opinions and ideas to audiences that were growing ever larger. People began to adapt to the various formats and use them for their own ends. People used it to highlight their interests and hobbies or to share their creations or promote their businesses or careers.
Then, businesses began moving in and the social media landscape changed beyond recognition. People were now using social media to promote themselves by sending messages out into the world or uploading videos or sharing photos of their latest endeavors. And this is how we got to where we are now, where social media is much more than a way to keep in touch with people; it is a way to keep in touch with the world and know what is going on at any moment and in any place.
How can this be of use to you?
While already-established celebrities didn't take long to see the opportunities provided by social media, another group of people also took notice and decided to go for it themselves. They are frequently called influencers or bloggers but the title doesn't capture the idea entirely. The main thing is that these were people with an idea and a means and put them together to follow their dreams.
Everyday people with an interest and a smartphone have been able to use social media to share their ideas and opinions with the world and plenty have gone to make a name for themselves from it. If you have the desire to do something similar then you should take a look at some of these ideas which may help you succeed.
How to make it on social media
The most important thing you need to know about social media is that interaction is king and without it, you won't be able to make as big an impression as you should. The quality of your content is important and social media is a good place for word of mouth to spread but what's truly crucial is interacting with other people and having them engage with your profile and content. One way to spur this on is to buy real Instagram followers on https://www.insta4likes.com.
Followers are possibly the most important factor in terms of interaction as they can interact with accounts in numerous different ways. They can view your content, like your posts and comment on what you upload. They are also counted among your followers, a figure which is commonly cited as an indicator of success on Instagram. With followers supporting you, you will be able to go far as their regular interaction will propel you forward and bring even more attention your way.
Have any thoughts on this? Let us know down below in the comments or carry the discussion over to our Twitter or Facebook.
Editors' Recommendations: