How to avoid raising a screen zombie
Technology is a tool that, when used wisely, can have great benefits, even among younger users.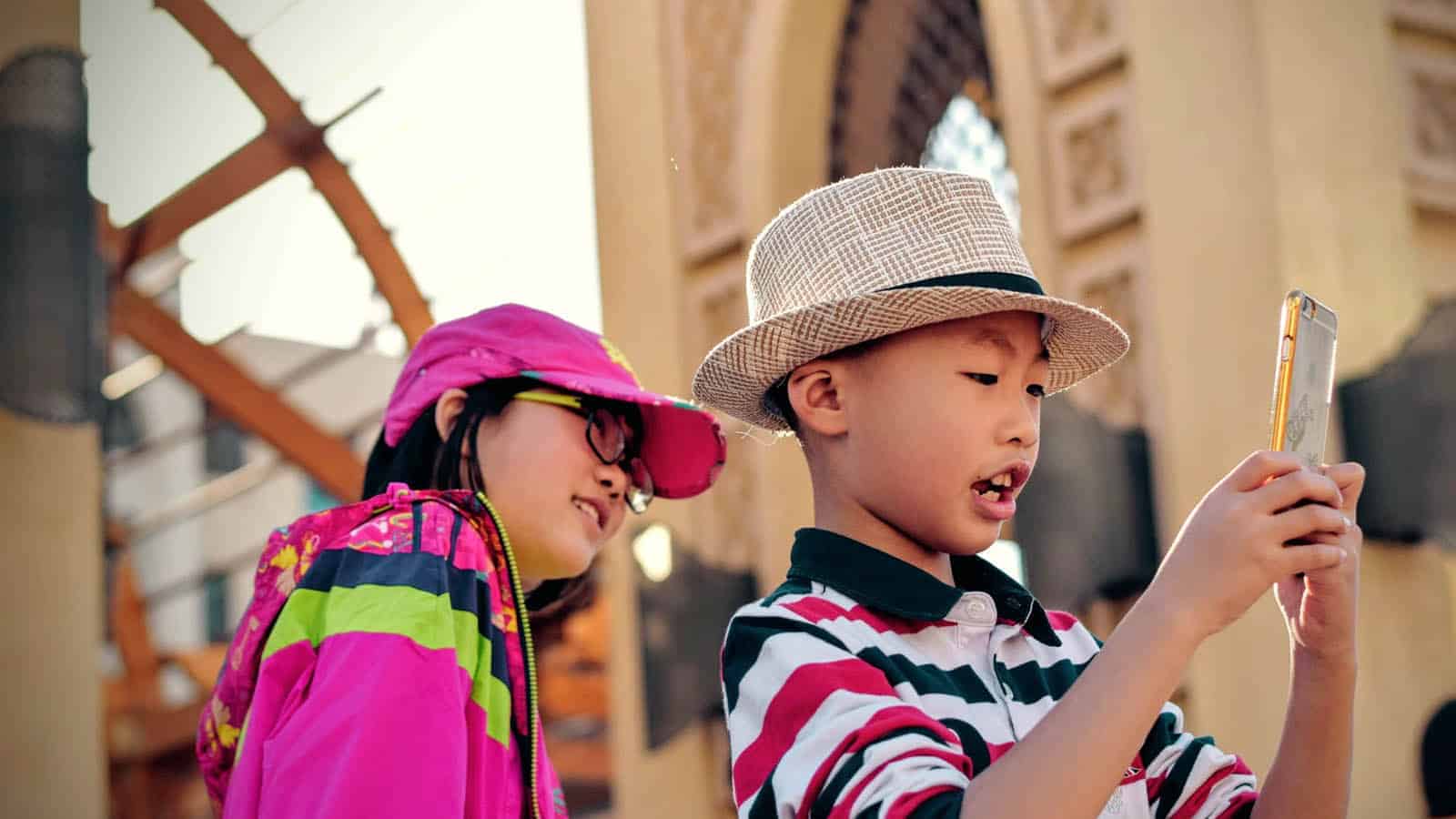 When your kid was a toddler, they lit up around colorful blocks, stuffed animals, and other toys. Even the simplest object may have brought them joy. However, before you know it, your kid will graduate from the bright, oversized plastic tools found in the toy aisle. Soon, they'll be asking for a real screen device of their own. 
Are you ready for when that day comes? It's a big transition for all members of your family. So before you start browsing the latest tech, consider how you'll approach safe and responsible screen use with your child.
Your experience with your first phone pales in comparison to what today's kids experience when getting their first device. Kids phones have moved beyond an emergency means to communicate, past status symbols, and are now integral to daily life. The same holds for other devices like tablets. Today, few kids are without a smart device. 
As a digital-first economy emerges, and even schools embrace technology-based learning, introducing tech is critical to your child's development. But without careful planning and mindful teaching, you run the risk of turning your child into an unhealthy screen addict.
However, there are several ways to set your kid on the path to responsible tech usage. As a bonus, you'll have peace of mind that they're staying safe and developing critical boundaries around tech life.
1. Set Expectations Around Technology
Chances are if you're talking about screens with your kids, they've been asking for one. Set aside time one evening when things are calm, and open up the floor for a discussion about devices. Start by asking your child what they hope to gain by having a device of their own. Let them have plenty of time to respond. Even if they may be sharing hopes that you don't agree with, resist the urge to interject. 
Allow your child to express their feelings, share their excitement, and open up to you. Giving them a chance to speak builds trust. Letting them speak first can improve how well they listen to you. Practice active listening, and encourage them to elaborate on what they're thinking. 
If they're excited about social media, ask them what about it sounds fun. Even if the thought of your kids getting online makes you nervous, stay calm. Putting up a wall this early in the discussion may result in an unnecessary argument. 
Once you've each had time to talk, focus on what's realistic. Each child, parent, and situation are unique, and your screen management plan will be too. Discuss how they'll be allowed to use their device if there are screen time limits, and more. Make sure that nothing in the discussion is off-limits so that you can create clear guidelines. If they don't understand a rule, they'll have a hard time following it. 
2. Let Them Go
That's right. Let them go. Once you've set your expectations and your child has agreed to them, it's up to you to trust them. 
Of course, owning a device gives them a taste of freedom, so they may decide to test the boundaries. Keep a close eye on their device behavior without badgering them. If you see them straying, give them a gentle reminder and an opportunity to course-correct. 
Have you agreed on having your child share their data and screen time reports with you? Make a practice of checking in with their reports weekly. This way, your child will get a bit of autonomy, but you'll stay up to date on the goings-on. Plus, you'll have peace of mind that they're not huddled in front of their screen more than agreed upon. 
If you're worried they're at their limit, casually ask them where they are on their usage. Allowing them to self-report can further establish trust and encourage them to share slip-ups before they become a problem.
3. Model Good Tech Use
Like it or not, kids model what they see. So if your phone is practically strapped to your hand, it may be time to reassess your behaviors. While many adults use their smartphones as extensions of their work, be mindful of how this looks to your child. Be sure to set the phone aside to spend time together, so that they understand that in-person interaction is important.
Decide which times of day, or during which activities, you don't want your kid on their screens. Breakfast and dinner might be good meals to avoid screen time so that you can have family time every day. During those meals, consider putting your phone on in another room. Have your child follow suit. This form of modeling will help them now, and lead to healthier habits later.
Although you're not beholden to the same rules, kids will notice if your face is bathed in blue light. There may be a few times you have to break your own rules about not answering emails at dinnertime. Take that opportunity to explain what you're doing, and see if you can mitigate your use next time. This practice can have the added benefit of teaching your child how they can self-correct.
4. Keep Check-Ins Casual
Using the guidelines and rules you've set up as a natural check-in point is great. However, that may only cover data specifics. It may not give you insights into your child and their life. So have discussions that focus on their life on tech, rather than just on the numbers.
For example, you might want to learn more about their experiences on social media. Or maybe you want to know if they're using their phone at lunch, rather than socializing with others. No matter what, you want to avoid making the check-in feel like an interrogation. To do this, start the conversation by talking about yourself.
Did you see an interesting news story on your news app? Watch a funny video? Maybe your family group chat started talking about the next holiday get-together. Share what your phone or device has helped you accomplish, and encourage the rest of the family to chime in. 
If you do need to address tech overuse, keep your tone calm. When faced with raised voices and stern looks, kids' flight or fight responses are activated, and it's unlikely they'll listen. Instead, keep the tone conversational and ask them how they think they can do better. 
When device use is in check, it can be eye-opening to hear from your child's perspective. Just as your child's reaching the age of single-word responses, you'll have a new way to engage them. 
Technology is a tool that, when used wisely, can have great benefits, even among younger users. With a solid plan built on trust, you can avoid raising a screen zombie. Better yet, you'll be helping them build healthy technology habits for life.  
Have any thoughts on this? Let us know down below in the comments or carry the discussion over to our Twitter or Facebook.
Editors' Recommendations: