How to boost your sales with digital tools 
Here's what you need to know.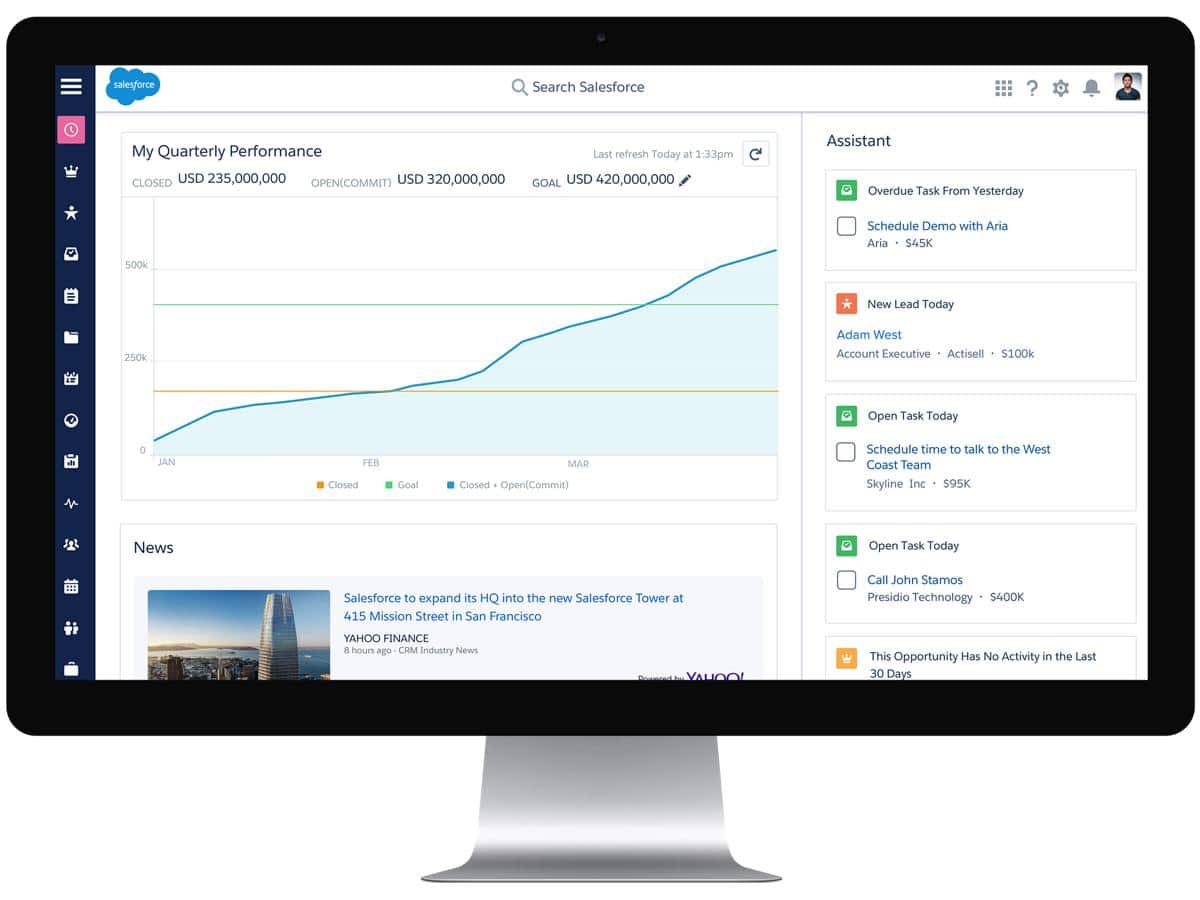 With most of the world's businesses migrating online in order to stay relevant in the twenty-first century, learning how to truly command the digital space has been a work in progress for many companies.
There's social media channels to exploit, Google Analytics to consult, and websites to build to the standard that consumers expect. Whether your company is just starting up or has been established for a long time, it's important to learn the lessons of digital business practices in order to see your sales boost – and your profits rise as a result.
Personnel
The first point at which you'll need to tighten up your digital performance is in the realm of human resources. If you're not able to leverage the considerable skills of digital-native workers, then you're always going to be lagging behind the companies that place more value on their web presence and the skills that help them build it.
You're looking for social media savvy young people to help communicate at the right tone to the masses. Some marketers who're well aware of the digital space are also a must – while a web designer who'll be able to make your website operate at optimal efficiency is also incredibly important. With the right staff, who can handle digital tools efficiently, you'll be well on your way to boosting your sales.
Social Media
Facebook, Instagram, and Twitter are three of the key platforms that businesses should be cognizant of when moving into the social media space. Between them, they represent a significant portion of the population you're trying to sell to and, remarkably, they're all free to use – unless you choose to spend money on an advertising boost.
Social media is especially important for small businesses. Because you're not going to need to invest in high-tech software or hardware to begin conversations with prospective customers online. Simply create your profile, get a social media expert to manage your accounts, and make sure you're spreading marketing material through your channels, with on-trend social media touches, to ensure that you're engaging with this gigantic and diverse audience.
Creative Media
On that note, social media experts – and anyone who's studied the digital realm – know that plain text and unimpressive photographs no longer make the grade in entertaining young people. If you want to grab and keep someone's attention online, you need to do it through smart design, compelling writing, bright and vibrant photographs, and creative video-format media. Some examples include:
Using emojis in your text to connect to younger audiences

Using the gif format to balance video and pictures

Designing cartoon figures to communicate your business

Drawing up infographics to share your business' operations

Host live stream videos for an 'ask me anything' for your CEO

Edit brand photos to make them pop with color, vibrancy, and energy
All of this equates to a full and fantastic content plan, which is something that should pass between your whole creative and marketing team – from the web developers all the way through to social media managers and digital marketing experts.
Analyse Sales Data
Your sales data is the key component of your Know Your Customer (KYC) plan. The better you know your customer –which demographics those who spend money with your business are usually from – the more you'll be able to direct marketing materials to the right kind of people, boosting your sales as a result.
Sales data can be analyzed in a number of ways, but in order to save time and reap the richest insights, it's worth getting some sales analysis software that'll help you see the intricacies of the online profiles who shop with you. It should go without saying that you should keep this data safe and secure at all times – as you can be hit with large fines if there's a leak. But there's another reason why this data is so precious: it'll give you the answers you need to map new goals in your digital marketing strategy.
Digital Marketing
Now we come on to the real boost that you'll be able to give your sales: through digital marketing. Other forms of marketing, like TV and radio, have completely fallen off a cliff since the advent of the internet as a mass medium. If you're serious about investing in your marketing, you should take your advertising revenue and invest it purely in the digital space in order to drum up customers who would otherwise be inaccessible to you and your company.
Digital marketing experts are first-rate at a number of digital age practices – and that's why you'll likely look to some external help to get your campaign off the ground. Outsource to companies who're able to perform certain functions for you and your business – for instance if you need SEO Perth services to reach out to a company who'll be able to create content for your website and social media that boosts your company to the top of Google's search results. The right company will do this by:
Consulting with Google analytics to see where your site ranks

Understanding the keywords that draw your business from across the net

Creating engaging content that uses these keywords

Analyzing the performance of this content, and making tweaks to optimize it

Watch your site climb higher on page one of Google as a result
Digital marketing experts will help you with all of this where your own team may well not have the expertise to optimize your site and your content for boosted sales.
Your Website
Unless you're a business from the stone age, you're probably going to want to maintain a decent website. For a lot of businesses, this needn't be flashy – just something functional to show that you're working in the digital realm as well as in the physical one.
But if you're looking to make sales directly through your website, making use of e-Commerce tools, then you're going to need to code an impressive and high-tech website, with plug-ins to make that all happen with as little friction as possible. A web designer will be paramount to help you do this – or you can outsource to an agency who're experts in building sales-boosting sites. 
Digital tools have greatly enhanced the world's ability to do business – and if you're not following the procedures outlined above, you can be sure someone will be ready to come along and steal your market share. Update, rebrand, and launch into the digital world with gusto by using the tips provided above to boost your sales.
Have any thoughts on this? Let us know down below in the comments or carry the discussion over to our Twitter or Facebook.
Editors' Recommendations: