How to choose the perfect smartwatch for you
There are, indeed, a lot of things you should look for when you're shopping for a smartwatch.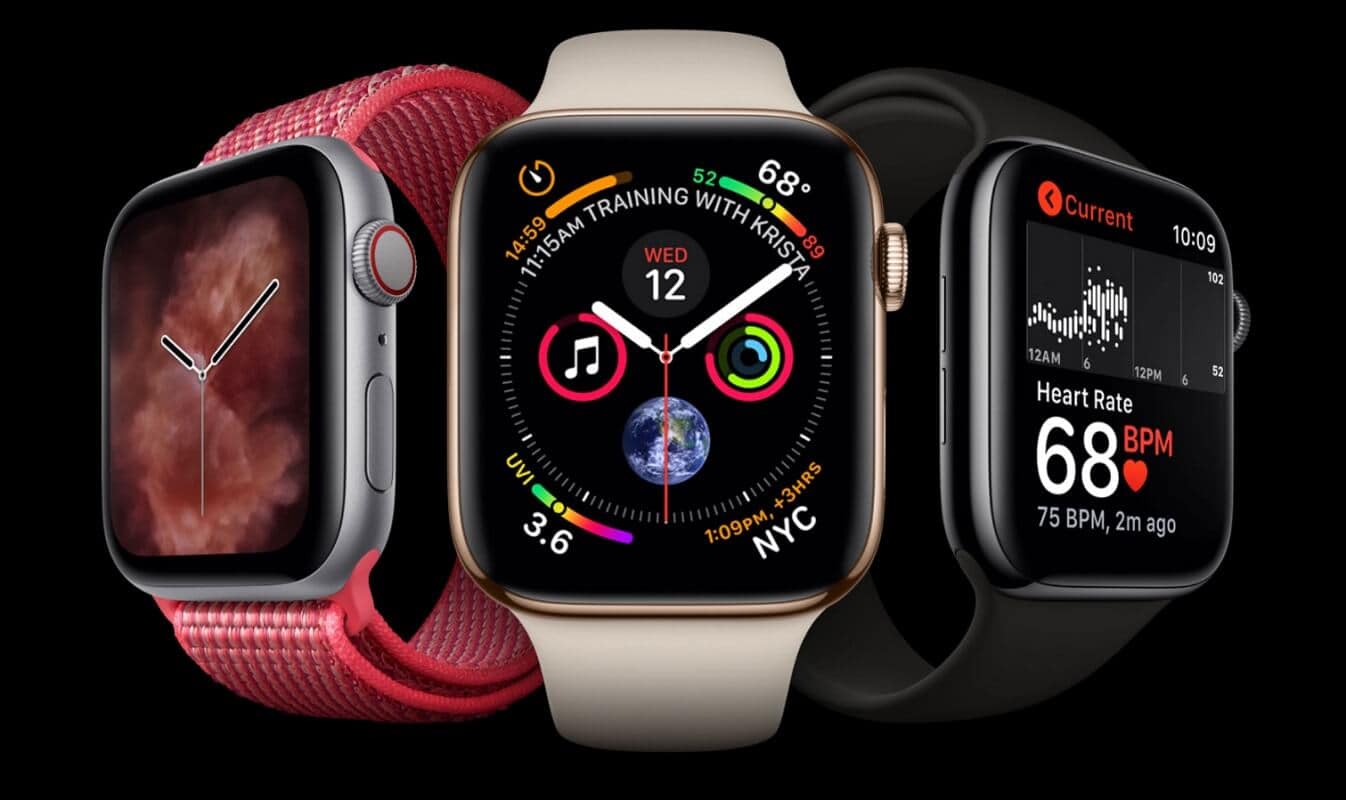 Smartwatches have become increasingly popular thanks to the fact that they make tracking your fitness stats and some everyday routines such as paying bills easier.
There's a huge variety to choose from, which can make it quite hard to settle on a decision. This is why in this article, we'll give you all the information you need to make up your mind.
Design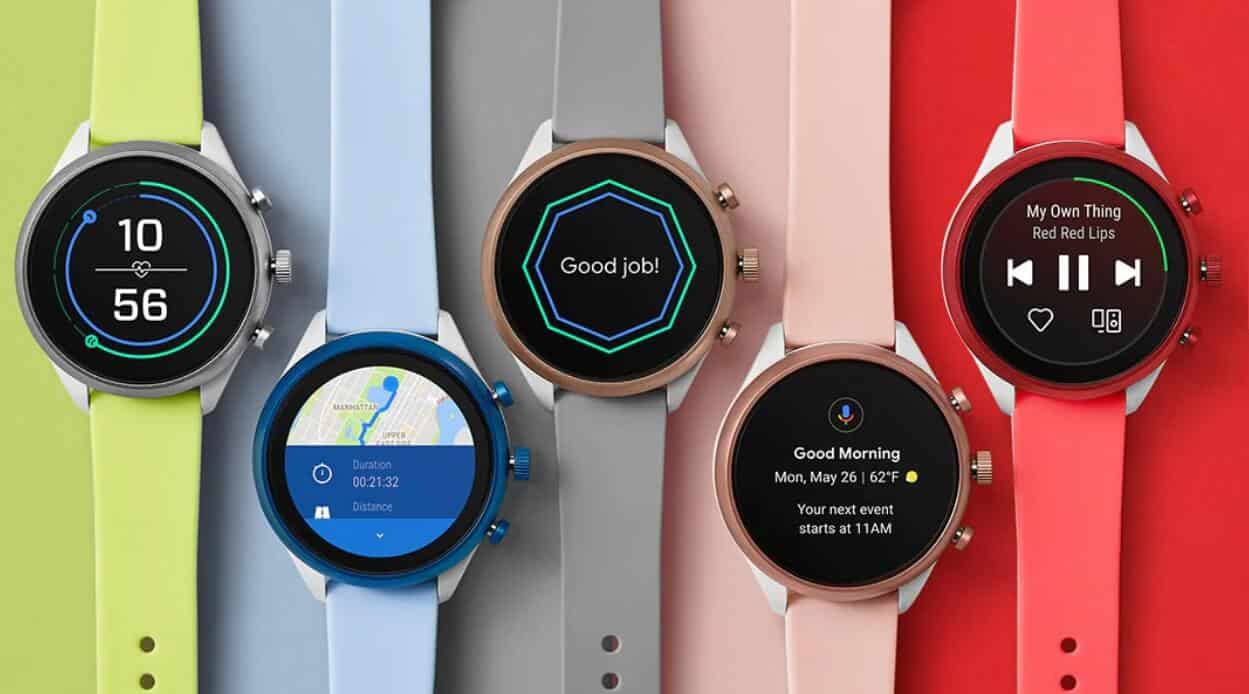 From the size of the components, materials used on the strap and case to the colors available, the design makes a huge difference on how you look when you're wearing your watch, and what you can style it with. Most companies produce their smartwatches to have a unisex style so that they don't compromise part of the potential clients.
The Watch Series from Apple, Samsung Galaxy Watch, Samsung Gear, and Fitbit for example, flaunt a design that would suit both men and women. Some watches have a more masculine vibe like the TicWatch Pro or the Samsung Gear Sport as they have bigger displays that would stand out on the wrist.
Whereas others have the petite proportions usually associated with the feminine vibe like the Kate Spade Scallop. Its rose color and flowery animations also play a huge role in categorizing it under feminine smartwatches.
Some other manufacturers like to distinguish their product, like Fossil which has a Fossil Q watch for both men and women.
Budget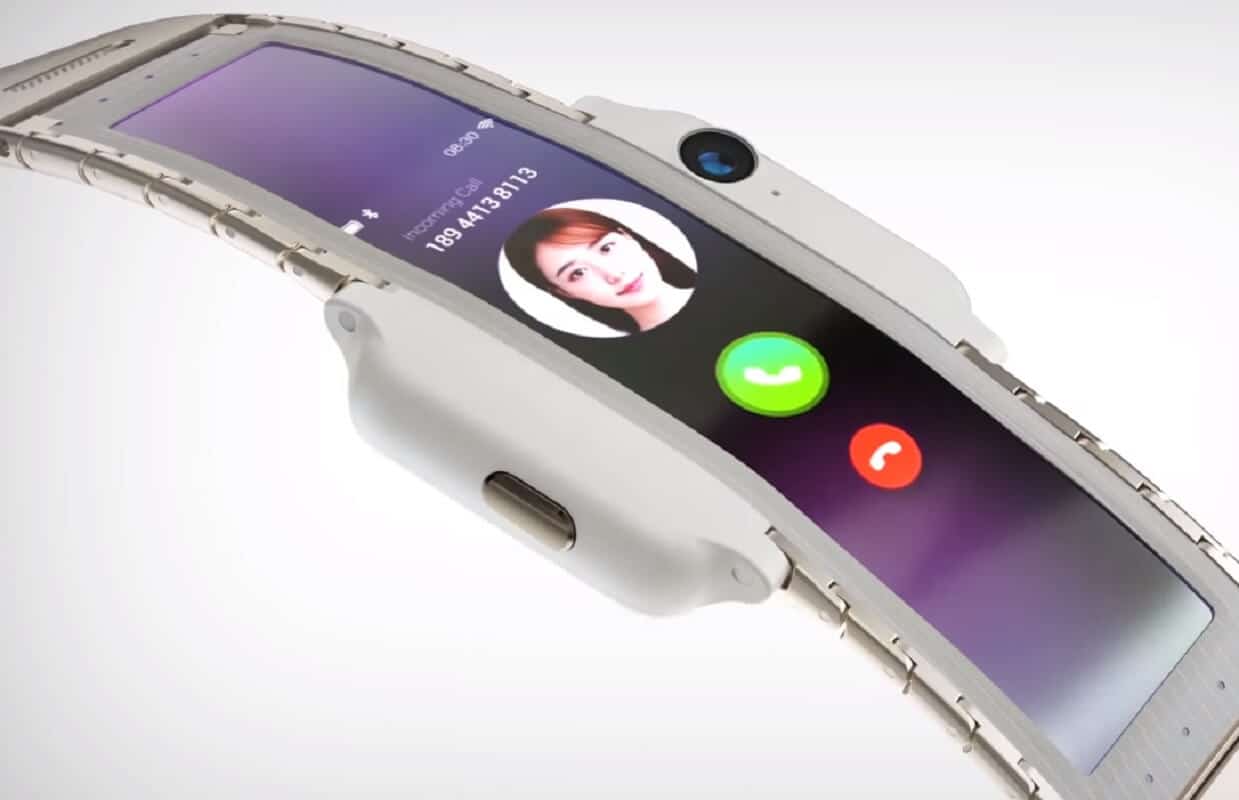 Before you check out the available smartwatches, you should keep in the minds that there would be some that available to you. Of course, this depends on the size of the budget you're willing to spend on your new smartwatch.
Some of them lie in the lower budget zone like the TicWatch E and Fitbit Charge 3. Some are in the medium budget zone such as the Samsung Gear S3 Frontier, and S3 Sport. While some are in the high-budget zone like the Apple Watch Series 4 and the new Samsung Galaxy Watch.  
Of course, the more personalized Kate Spade Scallop and Michael Kors Access lie in the more high-budget zone. It might seem like common sense that the higher the price of the smartwatch, the more features it has.
However, this isn't always the case. Sometimes a more expensive smartwatch like the Apple Watch Series 4 can have fewer fitness features than a lower budget one like the Garmin Vivoactive 3 for example. But this is because the Apple Watch Series 4 integrates more technology, which enables it to deliver more smart features.
The Samsung Galaxy Watch combines smart features and some nice fitness features at a rather affordable price, so it's a good deal.
Display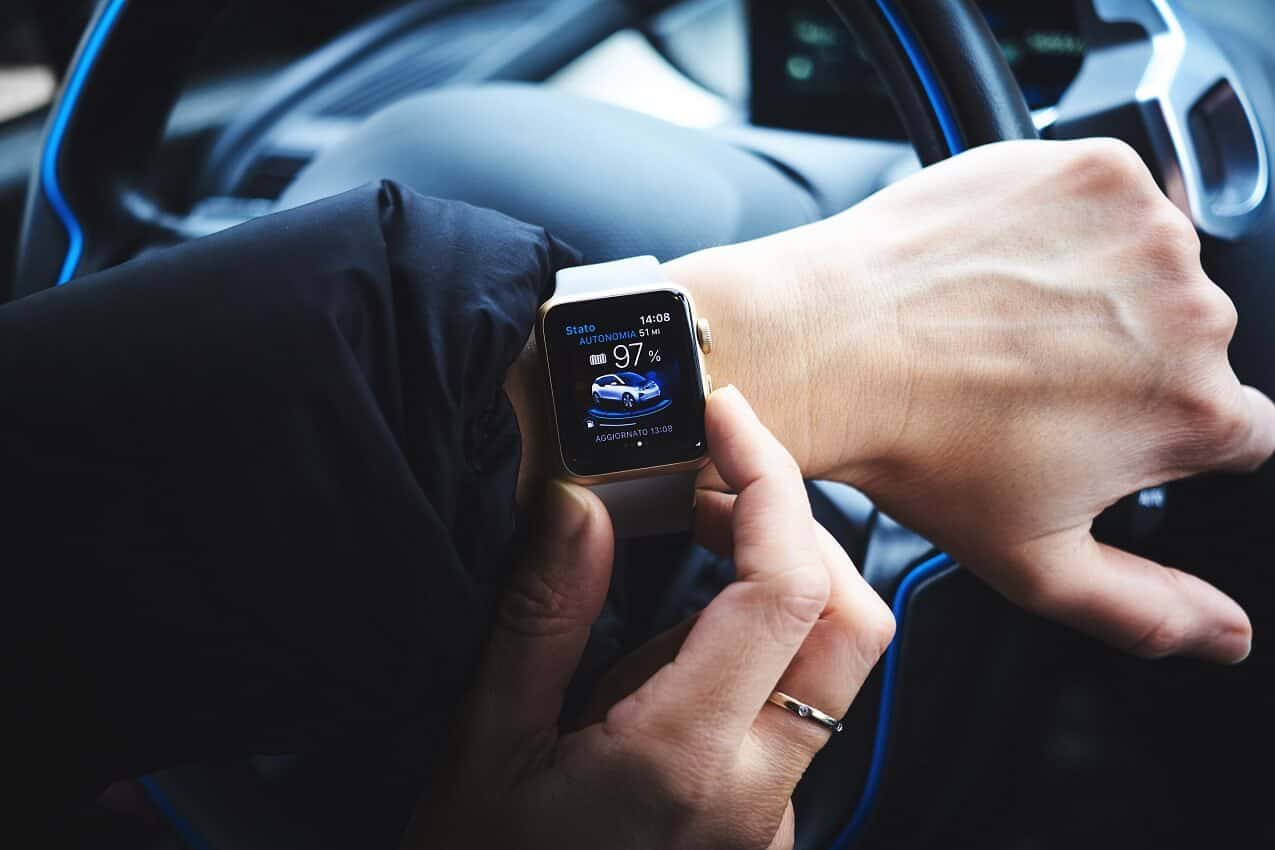 The display is where all the magic happens. Its size is important because the bigger it is, the more info you get to see at one glance. Some smartwatches like the TicWatch Pro and the Samsung Gear flaunt really big displays.
The Apple Watch Series 4 also does a great job at maximizing display size relative to the proportions of the watch. You should also look for screens that display an array of colors and not just black/white and grayscale. The resolution should also make a difference to how easily you can read the info from your watch's face.
The Huawei Watch 2 has a 360 x 36-pixel resolution on a 1.2-inch display, which is quite a nice combination.
Battery life
How long the battery life lasts is equivalent to how much you're going to have to charge your watch.
Some watches like the Apple Series, Kate Spade Scallop, and Michael Kors Access will require you to charge it overnight daily.
Some people would rather forget about having to recharge their smartwatch's battery every so often, so a battery life of days like the Samsung Galaxy Watch's or 5 days like the Fitbit Blaze or Fitbit Alta or 7 days like the Garmin Vivoactive 3's (on smartwatch mode, not GPS) would be more appealing to them.
Fitness Features
All smart watches have fitness tracking features but with varying focuses. Some provide you with the basic count of steps you've taken, calories you've burned, and sometimes floors you've climbed; which are features that nearly all of them have, so don't settle for less.
Your smartwatch should also have heart-rate tracking and built-in GPS, especially if it's in the medium to high budget zone. Some take the tracking further and have a multi-sport tracking feature like the Fitbit Versa, the Samsung Galaxy Watch, the Apple Watch Series 4, and the Garmin Vivoactive 3.
These smartwatches also come with water resistance (up to 165 feet), and they have swim-tracking features with varying degrees.
Health and Smart Features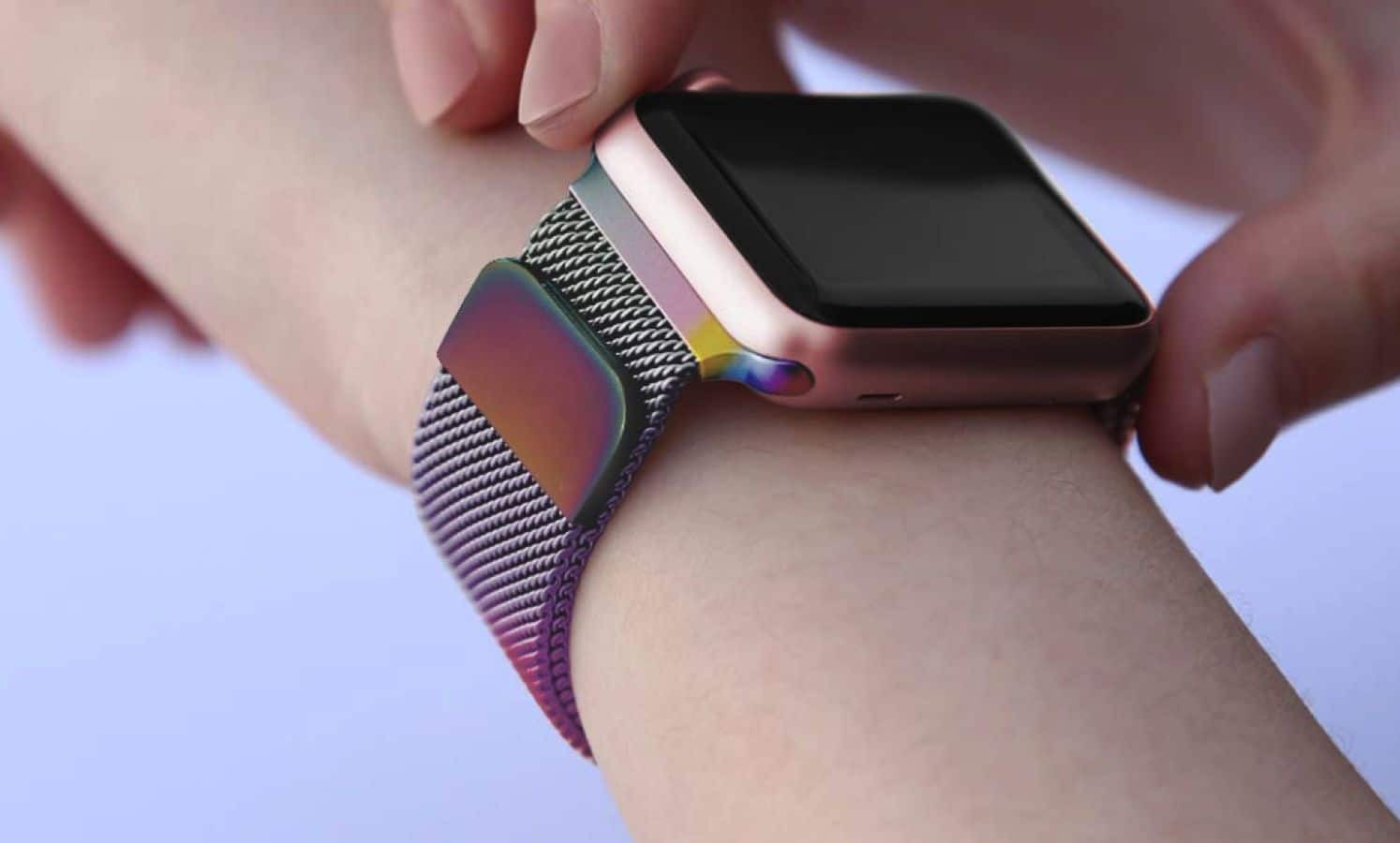 Smart features are very they key element to the smartwatches, so the more of these a smartwatch has, the more appealing it is. You shouldn't less for a smartwatch that has anything less than delivering text, call, and smartphone app notifications. Some of them have a Quick Replies feature that allows you to send fast responses from your watch.
The smartwatches with the most remarkable smart features are the Samsung Galaxy Watch with its IoT (Internet of Things) capability. This enables you to turn your smartwatch into a home automation hub, and control home devices like your TV, air conditioner, and vacuum cleaner through your watch.
The Apple Watch Series 4 also adopts an exceptional System in Package (SiP) technology which enables it to pack so much technology in a compact space. It has fast processing with the S4 chip which makes it very efficient, besides looking nice and having an engaging display.
Most smartwatches come with NFC chips these days, which allow you to make online payments like the Fitbit Versa, the Samsung Galaxy Watch, and the Huawei Watch 2.
Some enable you to store your music and play it directly from the watch like the Fitbit Versa, the Apple Watch Series 3, and the TicWatch Pro.
Compatibility With Other Devices
It's only natural that a smartwatch running on a particular operating system would provide the most features to devices with the same operating system.
Fitbit devices support both Android and iOS. However, Apple watches like the Series 3 or Series 4 work best and provide you with the most features when they're connected to an iPhone.
While the Samsung Galaxy Watch, Huawei Watch 2 give you the best performance when connected to an Android device.
But as long as the 2 devices are compatible, it's okay if they run on different operating systems.
Final Thoughts
There are, indeed, a lot of things you should look for when you're shopping for a smartwatch.
This doesn't mean that it's an impossible thing to do, you just have to set a budget for yourself, make sure your smartwatch-to-be is compatible with your phone, and not settle for less than the minimum requirements when it comes to each aspect of the smartwatch.
Just like every shopping decision, you have to be aware of what you're willing to compromise and what's constitutes a necessity for you.
If you're willing to spend more money, you're probably going to get something more technologically advanced.
If you're willing to let some features go, you're going to get a longer battery life, and so on.
Have any thoughts on this? Let us know down below in the comments or carry the discussion over to our Twitter or Facebook.
Editors' Recommendations: