How to choose the right media device for your digital signage
Here's a checklist of the main factors crucial to take into consideration when choosing the right media device for your digital signage.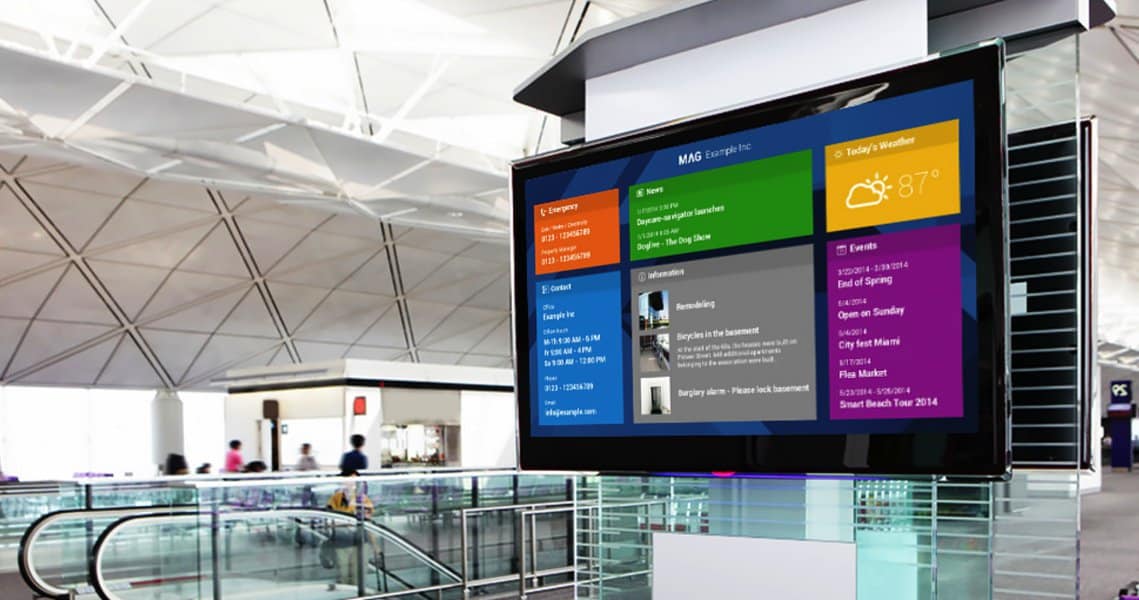 A well-functioning digital signage network is not just finding the easiest way of getting content to play on your screens. There are many factors to consider when choosing the right digital signage media player (DSMP).
Strangely enough, much attention and thought usually go into choosing the displays. Frankly, we find it mindboggling, as the right media player will determine the quality, creativity, safety, speed, and reliability for the whole DS network.
Having acknowledged the importance of this little black box, let's answer a few questions to better understand how to choose the best DSMP for you. Here's our checklist of main factors crucial to take into consideration when choosing the right media device for your digital signage:
Know the content
It is necessary to know what content you want your audience to see – now and in the future. Understanding content should be the starting point while choosing your DSMP. Ultimately, ambitious content calls for way more processing power, meaning if you need a player to display a restaurant menu on the screen, don't invest in one able to easily handle interactive 3D videos.
Performance
Processing power will determine the content you will be able to display on your screens. Your HD video content or seamless animation quality completely depends on the capabilities of the DSMP.  
Basic-level MP is used for uncomplicated content. These machines are often used to operate the screens in restaurants for menus, they are ideal for information boards, directories, catalogs, etc. Usually, it is a scenario when you have a player and need to operate a single screen. 
Mid-level players have much more processing power and are great for those already comfortable with creating creative content, including video. This is a multiple screen scenario. 
For those who need to step up their game, there are the more expensive high-end implementation digital signage media players with more power. These machines would be able to display HD videos, animated graphics, operate a video-wall, stream live web feeds, etc. Ultimately if your digital signage project includes playing various interactive videos in different places with real-time analytics you need a high-end DSMP.  
Storage
DSMP usually offer both, the hard drive storage and the solid-state drives. Entry-level lower cost players usually have between 2 to 4 GB of memory and a smaller kind of SSD, while SSD drives in mid-level devises store from 120 GB. 
Operating System
When it comes to operating systems you can choose between Linux, Apple, Windows, Android – whatever you are comfortable with. 
Security
Choose the OS that provides you with the highest level of security.
Remote management: content update and system control
More often than not, all of the hardware of the digital signage network is spread throughout districts, cities, countries and so on. The need to be able to remotely operate the screens with a touch of a button is rather a necessity than a luxury. Option to turn the screens on or off, to perform maintenance or a system upgrade, check proof-of-play, change data are an absolute must-haves. Additionally, especially for those planning to operate big networks, there should always have the out-of-band option, which will restart even nonresponsive systems.
Digital signage software
Digital signage is one of the most rapidly growing industries expected to reach 26.3 billion in the next three years for a very specific reason: it works. Digital signage software is a bridge connecting the player to the screen. Great DS software is the main reason to invest in a video wall and a high-end media player. We are fans of Apple, so our choice was rather simple – we use Kitcast digital signage software they are the ones that provide a software solution for our AppleTV.
Customized software
While many DSMP manufacturers offer pre-made digital signage players the more popular option lately has been to opt for a custom solution that is made specifically for the network. Please note, that for some Operating systems the customized option is a necessary one, as they aren't made for operating DS networks.
Editors' Recommendations: