How to create and use a branded desktop wallpaper
Branded work desktop backgrounds are not just wallpapers for your desktop, they are an important part of your company's image and brand identity.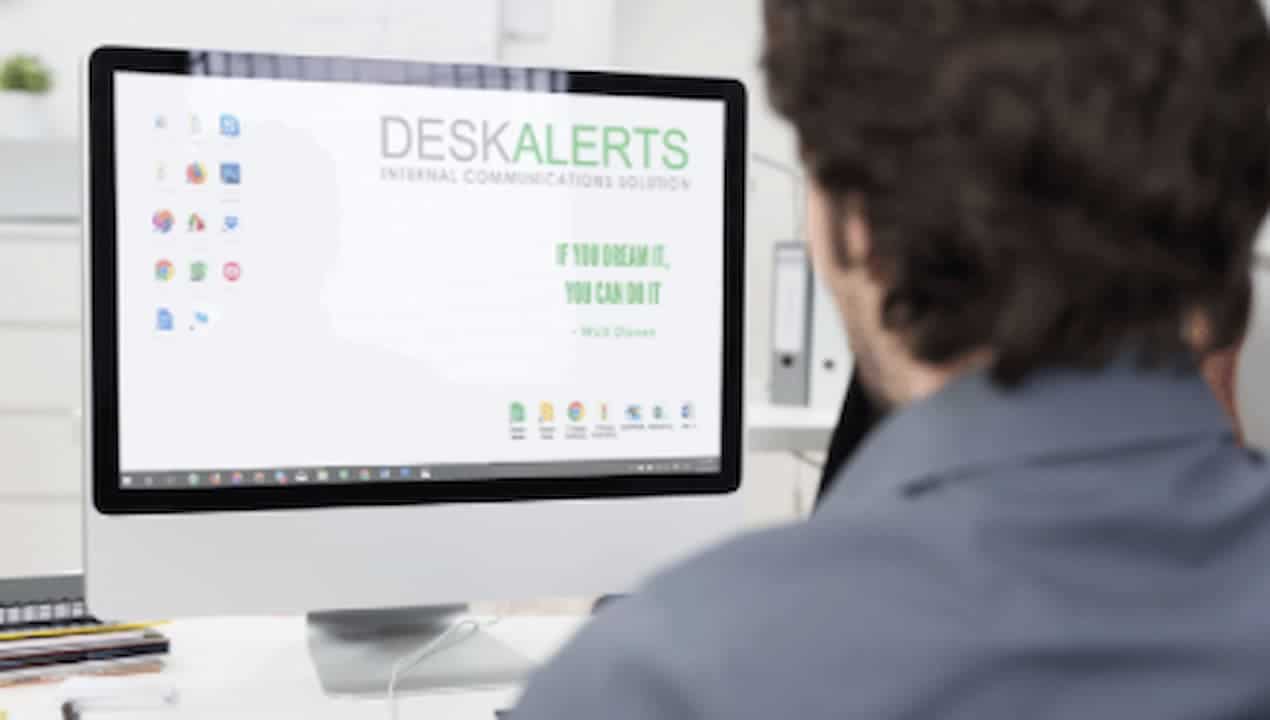 You have heard a lot about the usefulness of custom desktop wallpapers for large corporations and companies and have been thinking about creating your own?
This is a good idea because creating your corporate wallpaper will improve the performance of your employees and their mood while working. As well your custom wallpapers can serve as a promotion of your brand. Halfway is done, now we need to figure out how to create and use custom desktop wallpaper for your company and not only.
The Top 5 Reasons to Create and Use Branded Wallpapers
A desktop wallpaper is usually a photo or picture used in the background of your monitors and screens. You can find millions of wallpaper options for laptops and computers, phones and tablets of different screen sizes and resolutions on the Internet.
But branded work desktop backgrounds are not just wallpapers for your desktop, they are an important part of your company's image and brand identity. So what are the benefits of branded wallpapers?
Benefit #1. Beautiful visuals. Agree, when everything in the workplace is uniform and standardized, then immediately omits professionalism and attention to detail.
Reason #2. A positive message for employees. Designing your wallpaper so that it has meaning and the right message. It will help your company go to the next level!
Benefit #3. Builds trust among your customers and employees. A beautiful image with the right message can improve the user's mood, make them forget about their difficulties for a while. Such branded wallpaper will create positive associations with your brand. Study your audience and choose the right content that you would like to put on the wallpaper. Believe us, this will create a strong spiritual and emotional connection with your customers.
Reason #4. Recognition and promotion of your brand and company. By creating wallpaper for different types of devices with your brand identity, you are popularizing your brand. Statistics say that an average person spends 2-5 hours in front of their phone screen. Now think about it, if your wallpaper was on the screen, a great trace would be imprinted in a person's memory. It's a kind of advertising that requires less money and effort, and it works very effectively.
Reason #5. Increases sales and grows your audience. By using branded wallpaper, you can increase demand for your product and boost engagement. Social media is the engine of commerce today and running ads there is a very smart move. Make sure you're sharing beautiful visuals, useful information, and the right meanings with your users. Keep reading to learn more!
Creating and Using Corporate Wallpaper: Our Recommendations
So how do you come up with a wallpaper design that makes sense and is visually beautiful?
Find an application where you can make wallpapers. It is important to keep in mind the functionality, so you can implement all your ideas. 
Approve your key concept. Think about what you associate your brand with, what motto it carries.
Take care of the picture, the colors. Branded wallpaper is not only about the text, but also about visual content. It should attract attention, and make users install this wallpaper on their devices.
It is important to listen to your audience and understand the things that can be important and interesting for them. You, as a company, need to know the interests of your target audience and adjust to them.
Create wallpapers of different formats and resolutions. Since all devices are different, try to create different sizes of your wallpaper to capture as large an audience as possible.
Don't clutter your wallpaper with a lot of elements, especially small ones. This distracts the user from the meaning and message.
Have any thoughts on this? Let us know down below in the comments or carry the discussion over to our Twitter or Facebook.
Editors' Recommendations: