How to find an app idea, validate it, and build a business around it
We'll discuss some tried and proven ways to find innovative app ideas for your business.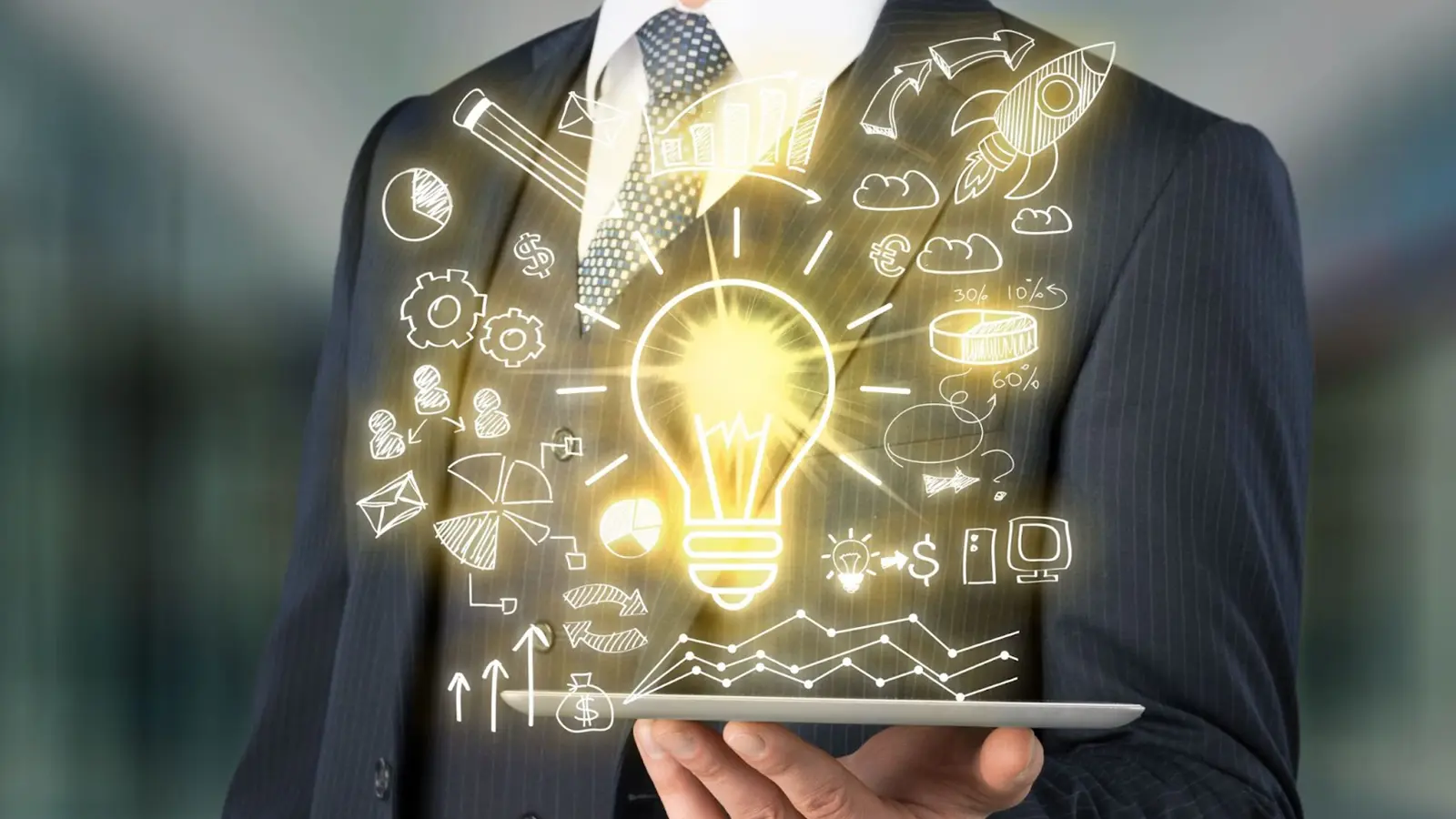 Nowadays, it is challenging to imagine the world without applications such as Facebook, Zoom, Snapchat, Twitter, Tik Tok, Instagram, or Uber. Many people check their phones as soon they wake up and browse all types of apps throughout the day.
The mobile app market is projected to reach $935.2 billion in 2023. As a result, the app world is booming, and it seems like now is the perfect time to jump in. However, coming up with a million-dollar app is not as easy as it seems.
A well-thought-out app concept is just as crucial to building a successful app as is finding a credible development company that provides custom app development services. 
So, how do you come up with an app development idea that will be feasible, marketable, and has the potential to be turned into a solid business case? And most importantly, how do you validate it will be successful on the market?
This article is addressed to all entrepreneurs who desire to create a startup and are considering starting their mobile applications.
This article addresses all entrepreneurs considering launching a startup and developing their own mobile applications. Below, we will discuss some tried and proven ways to find innovative app ideas for your business.
How to find app ideas?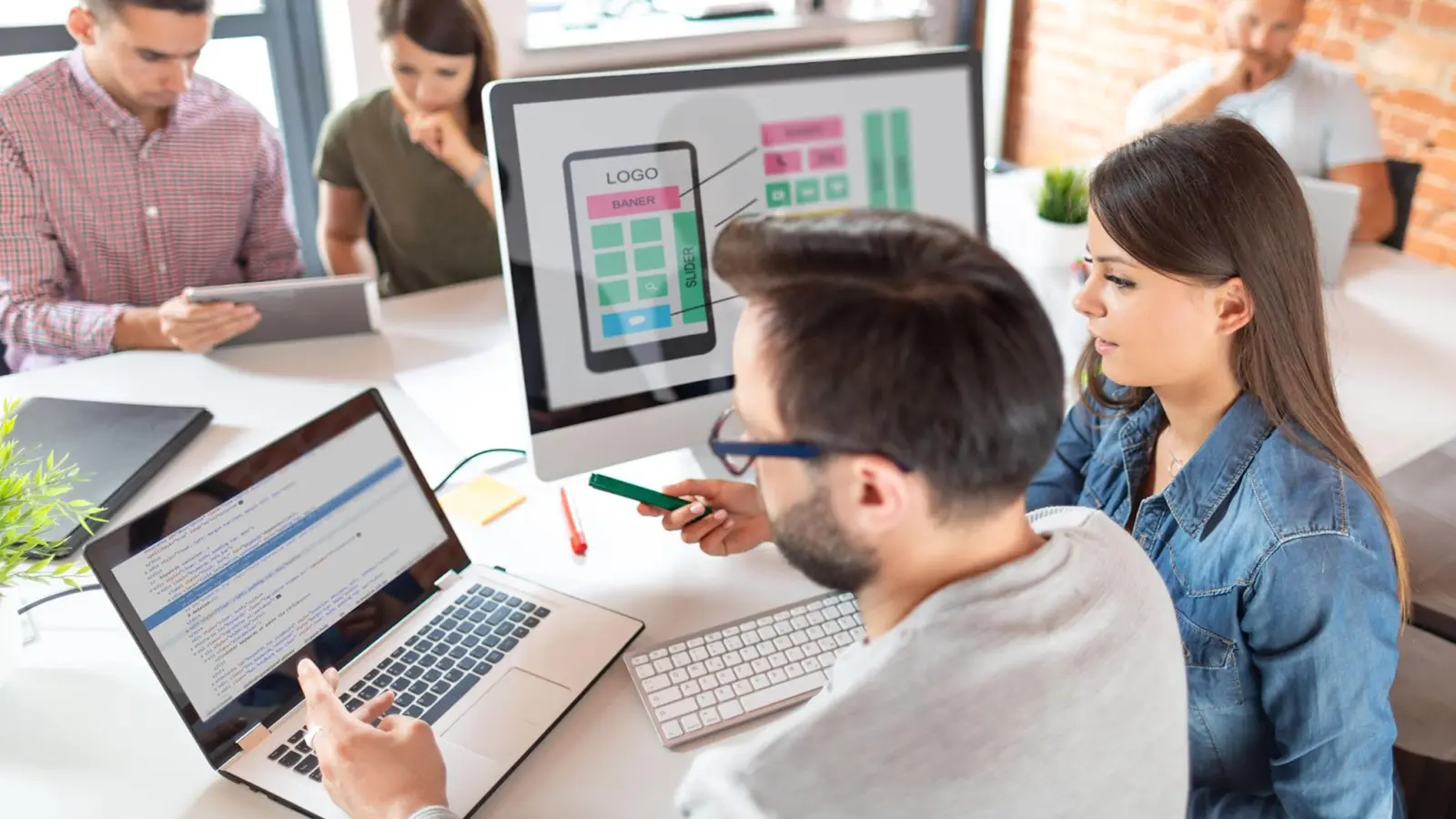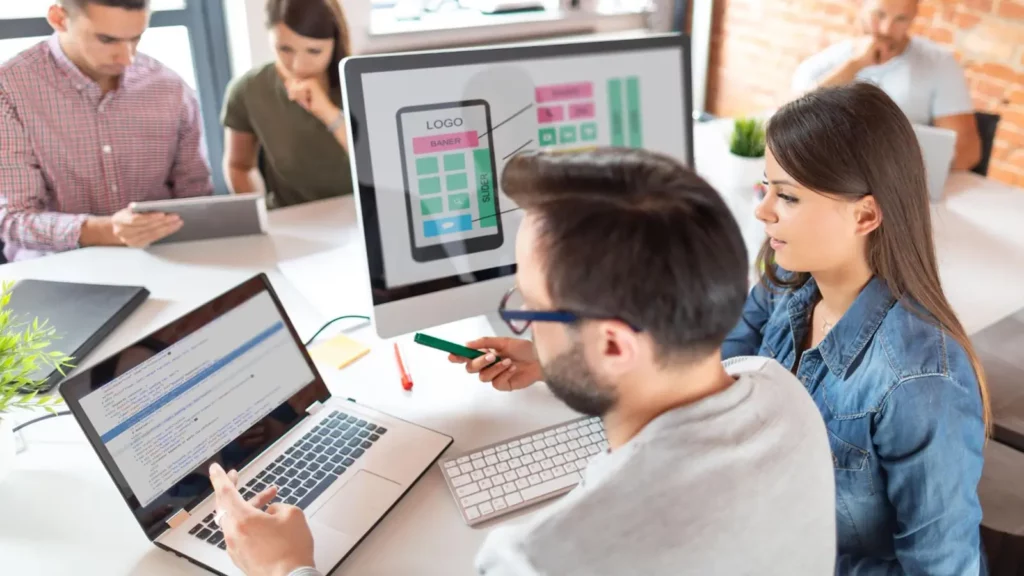 The most effective way to develop an app idea is to define a particular issue potential users can have and find a solution for that problem.
Of course, it is better to look at a domain in which you are well versed and in which you already have business connections. In such a case, it will be much easier to identify the problem and come up with an effective solution.
There could be many solutions to one problem, so just try to think about an app idea that will solve the problem in a faster and more cost-effective way than your competitors. Here are some strategies that can help you to find app ideas:
Research the app market 
If you do not have a clear idea, but you know in what domain you want to start a business, conduct an app market research on the Google Play Store or Apple App Store to check what apps are in this domain, how many are already in the market, and how users interact with them.
The more applications there are and the higher their rating, the more difficult it will be for you to break through among competitors.
Competitor analysis will help you understand who your strongest competitors are, study the functionality of their apps, and take a closer look at their SEO strategy.
In addition, it is an excellent idea to check the reviews to understand what users like and dislike about their apps. Your application will most likely have the same target audience, and in this way, you can understand the interest of your potential customers.
If these reviews are not so great, you have a perfect possibility to launch an app that will better address the needs of your target audience.
Spend time brainstorming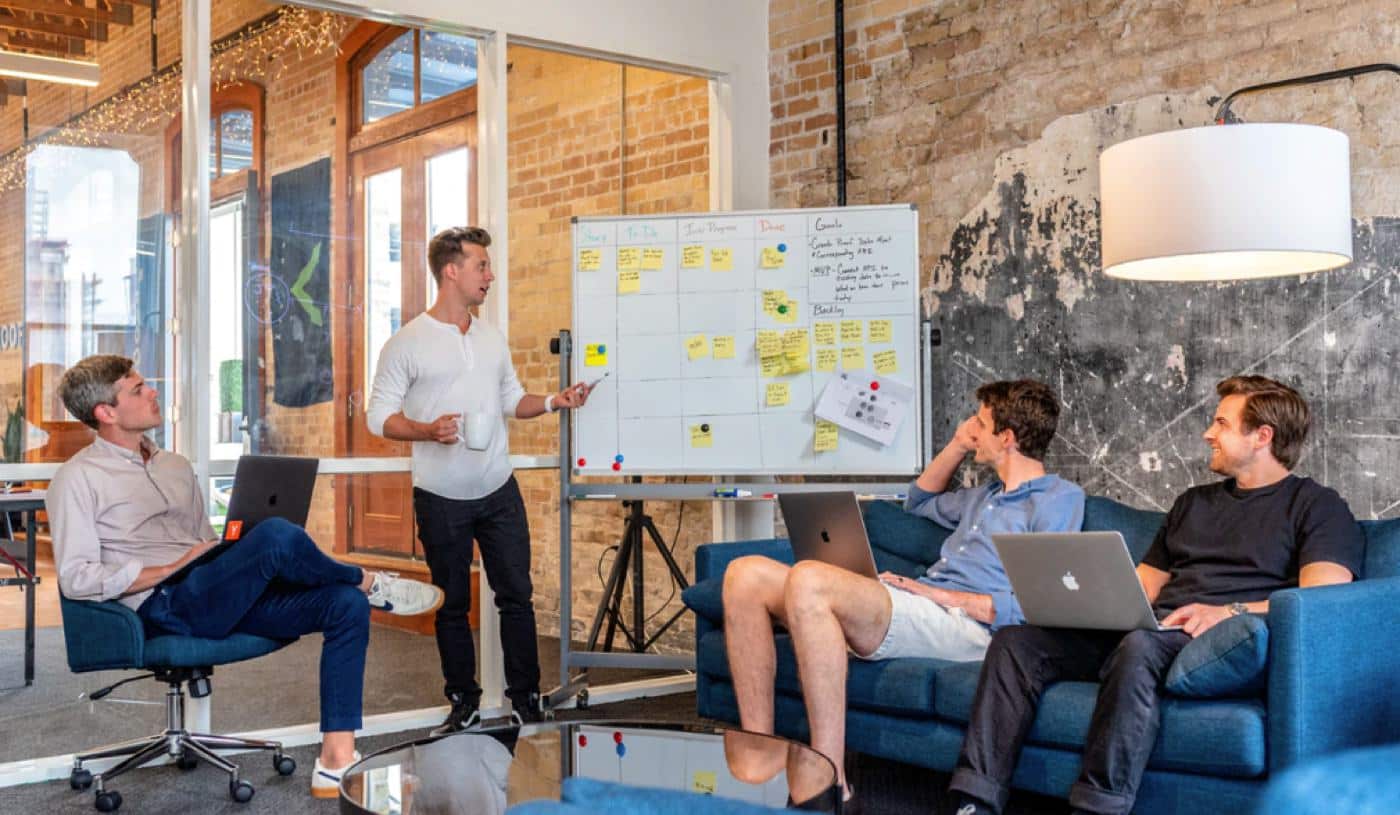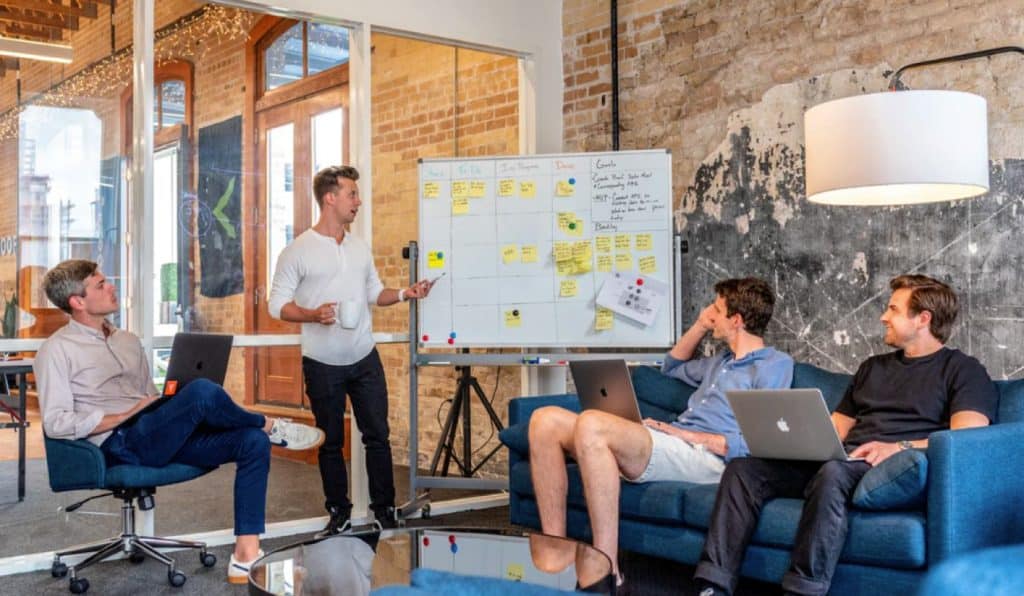 The greatest part about using this approach is you can try it from anywhere, such as on your way to work while chatting with your colleagues. So how to brainstorm app ideas?
Pay close attention to the surroundings as it can be a great source of inspiration.
You may come up with an excellent idea because you happen to see a situation in a restaurant, read forums on the Internet, or overhear a conversation between people.
Many great app business ideas are the result of brainstorming sessions with your coworkers and domain experts.
Analyze industry trends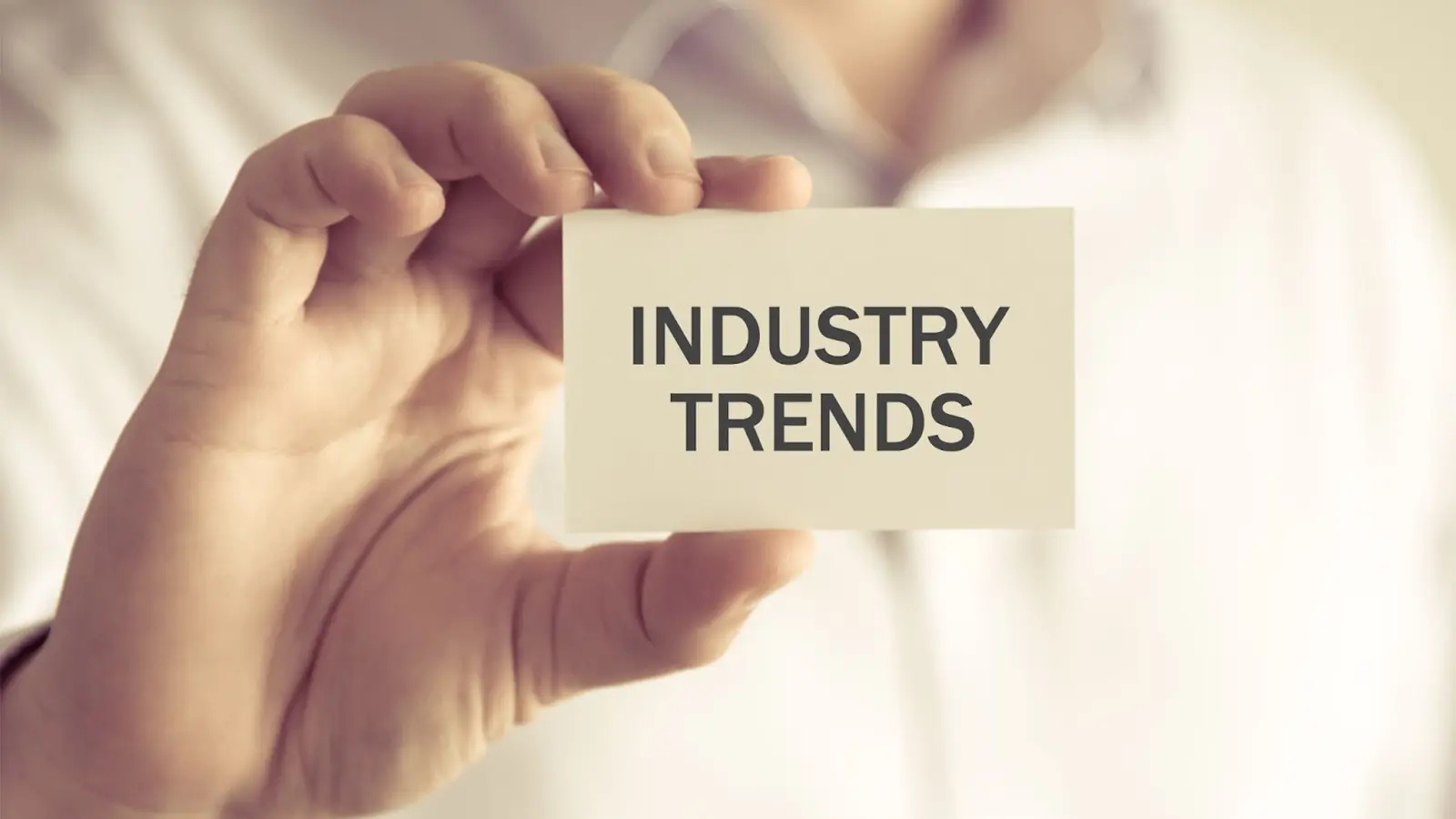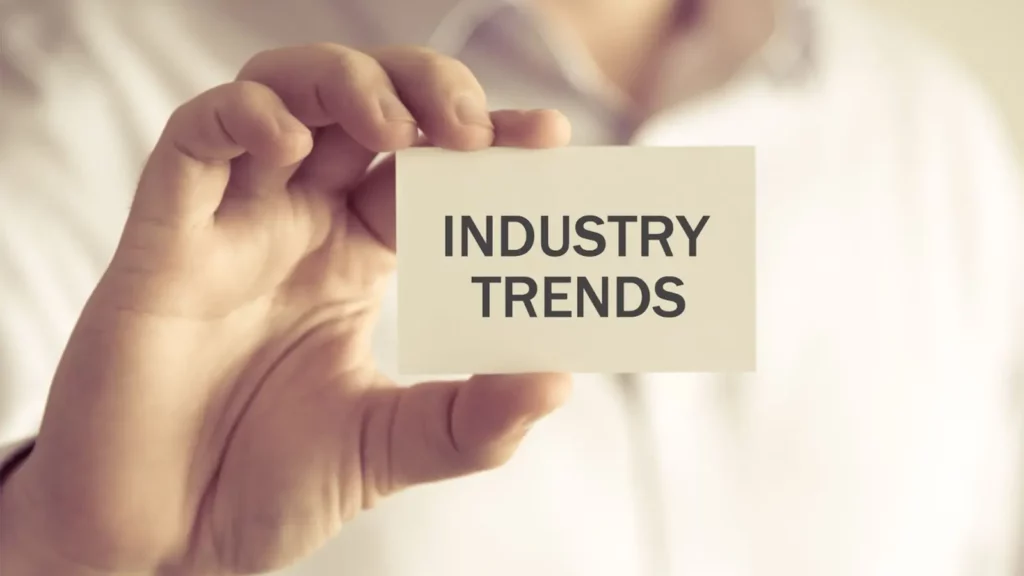 What is happening in your industry right now? What are your customers' needs, and how do their expectations change from year to year? It will pay off if you stay current with the latest trend.
How to keep up with popular trends? First, make a list of the trendsetters in your industry and start reading their blogs and following them on their social media to find some inspiration for application ideas.
Follow the latest industry publications, check Google Trends, register on forums, listen to podcasts, read industry reports from consulting companies and watch related TikTok and YouTube videos. 
Check what is getting funded
Another way to search for easy app ideas is to check startup ideas that investors show their interest in.
Many venture capitalists and angel investors share their thoughts and ideas on what business ventures they would like to sponsor.
Review their blogs, social media posts, portfolio pages, or other channels such as YCombinator Request for Startups. Search for problem statements, innovative technologies, and unique business propositions.
Look for inspiration on social media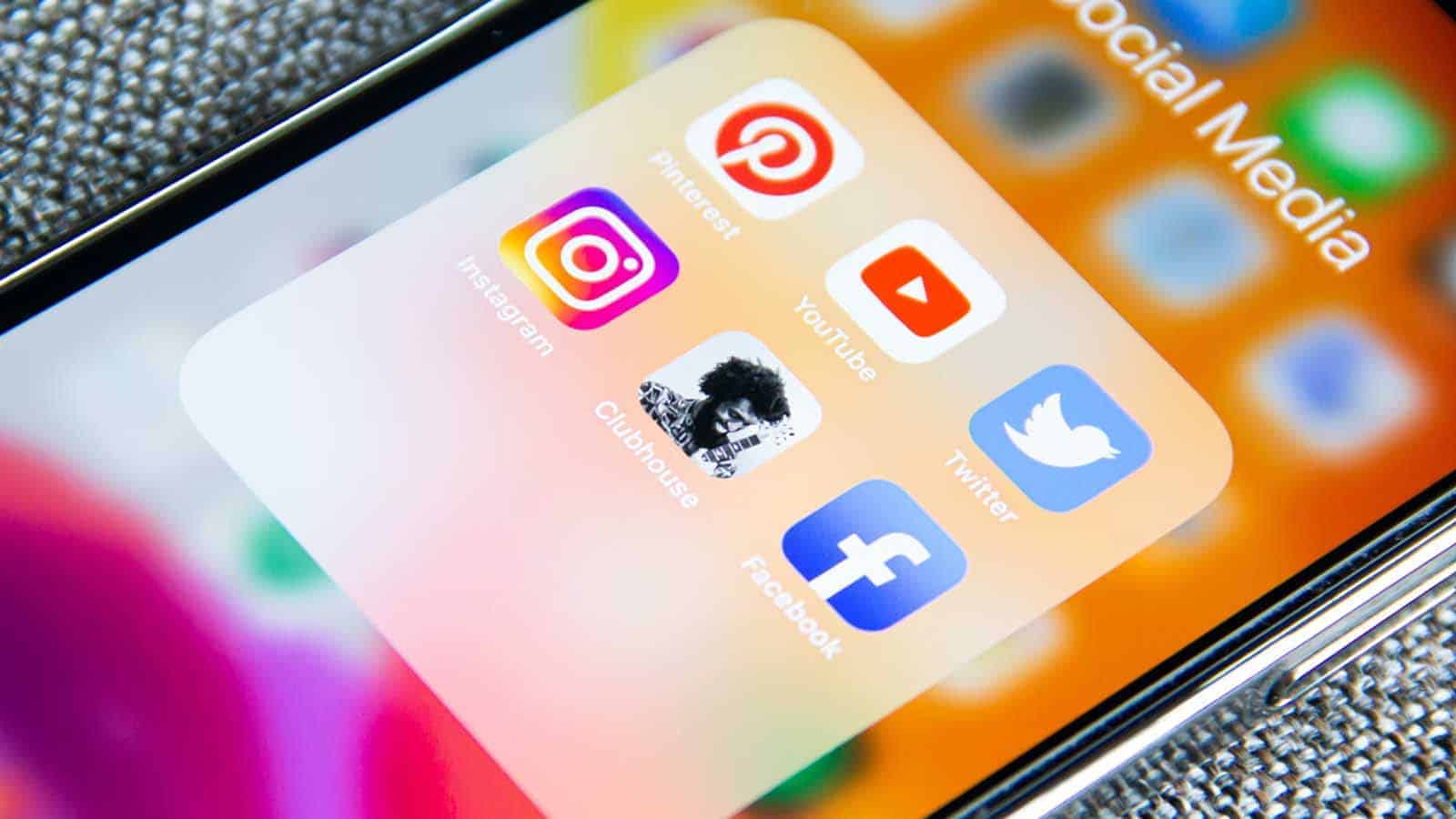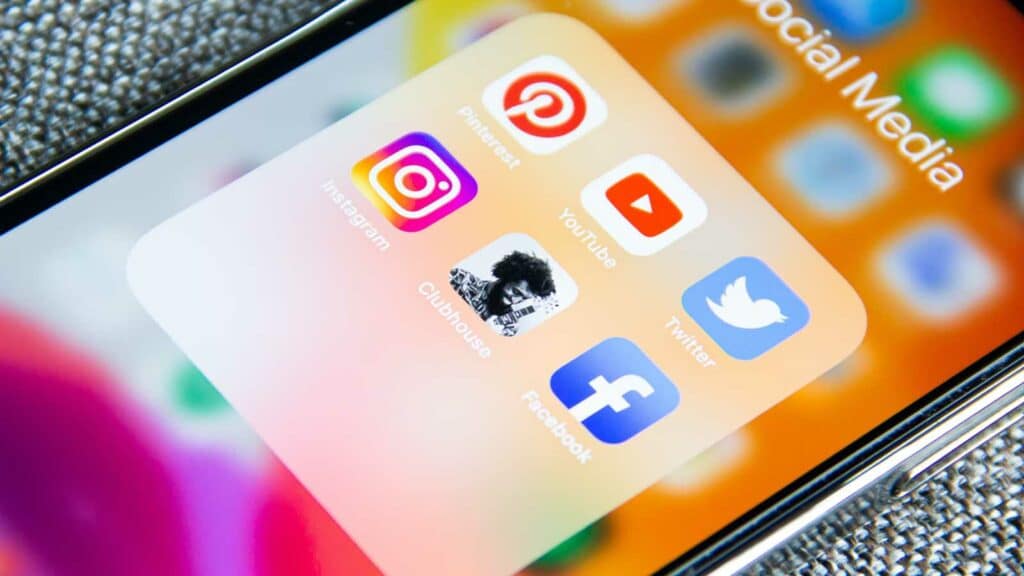 Social media is great for finding inspiration for new products and services.
Facebook, Instagram, and Twitter are valuable channels to understand peoples' preferences, find their pain points, and get to know your target niche better.
There is a good chance you will run into a bunch of challenges that you can turn into great ideas. Then use these insights to launch a product for people already looking for solutions to their problems.
Imagine the future
What will be the next big thing? What will shape the future? Remember when someone jokingly said, "I wish there was an app for this?". Someone must have been listening.
Now they say, "There's an app for that!" Great apps are innovative, they create the future what it is today.
Facebook gave us the future of communication, and TikTok gave us another form of video content. So instead of sitting idle and waiting for others to come forward, think ahead and become a leader in your domain.
You may have a genuinely great concept in a unique app idea that completely revolutionizes how someone gets something done.
How to validate an app idea?
Did you know that 90% of startups fail, and 10% of them fail within the first year? This is normal as not all ideas have market demand and become profitable. Once you have a clear picture of your application's idea, the next step is to test your concept.
Choosing the right approach to test an idea that is cost-effective and can be brought to market quickly is crucial.
At the same time, it is important to leave maximum flexibility to adapt your app idea to the market's needs. So here are some vital steps of the app idea validation process so that you can build a profitable app.
Check the market demand and conduct user testing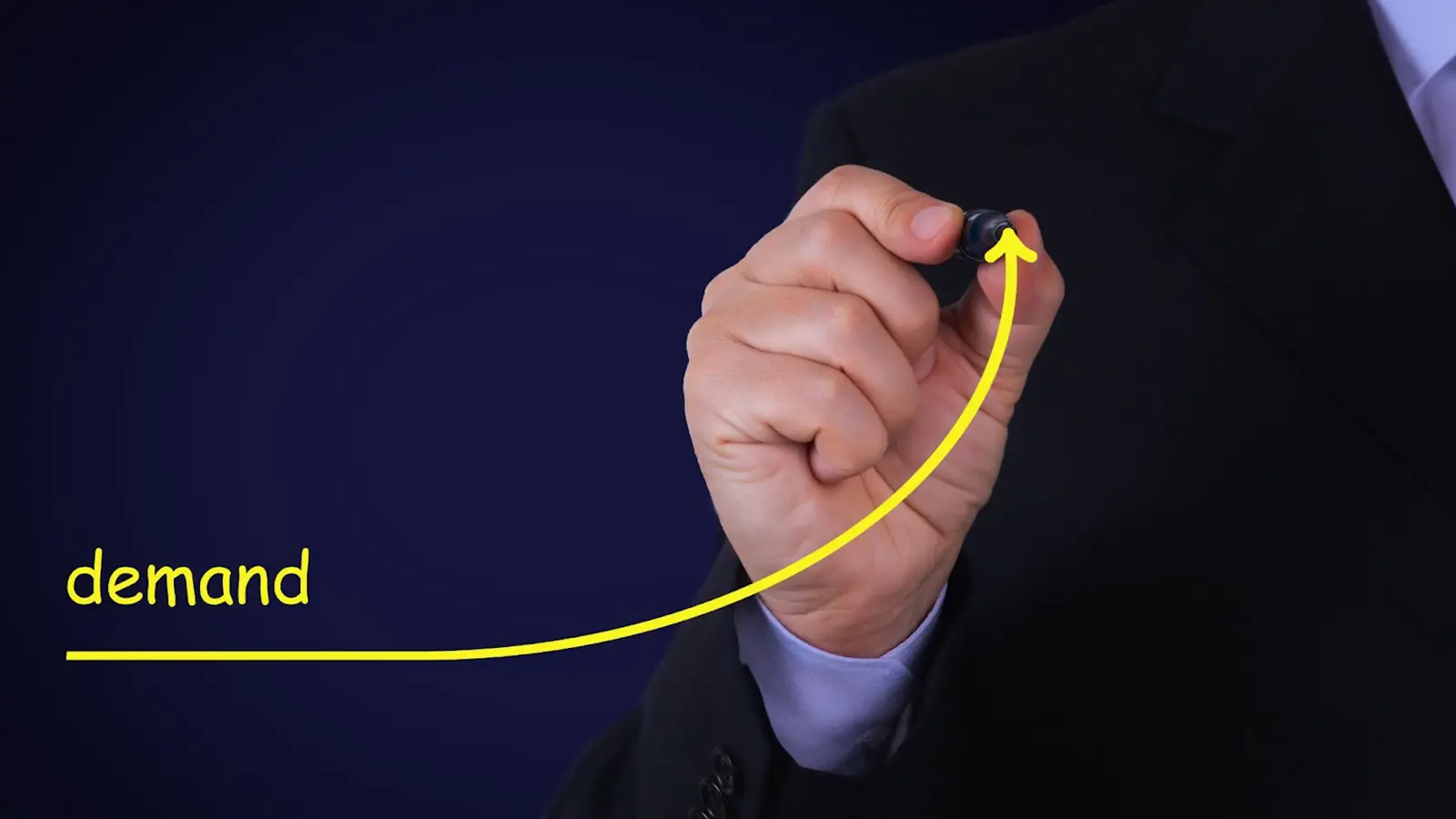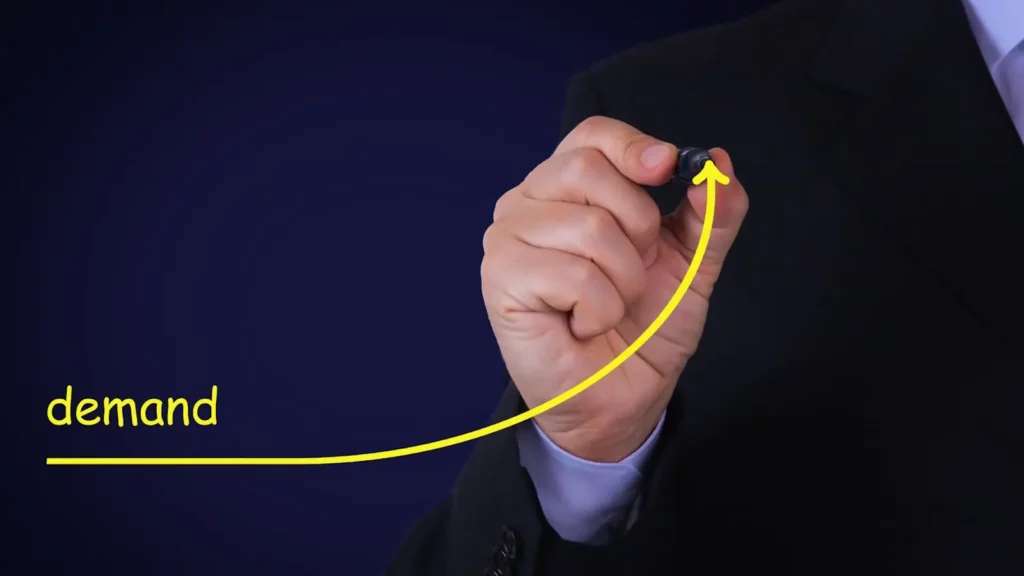 Before developing an application, you should ensure that your application has enough potential users who will be interested in downloading and purchasing the end product.
If there are not, you should make changes to your idea or even start finding a new one.
Come up with a list of keywords concerning your idea for an app. Then, include these keywords in the Google Keyword Planner.
This tool will show the average monthly searches these keywords receive locally as well as all over the world. The higher the number of requests, the greater the demand for products related to your app idea.
Testing will also help you understand if your idea is worth carrying out. So how do you test an app idea? Your company can use various approaches to test an app idea: polls, interviews, focus groups, using tools like Google Analytics, etc.
If you try it and discover that your app does not have a high probability of success, it is better to generate a new idea or find a new niche.
Start with an MVP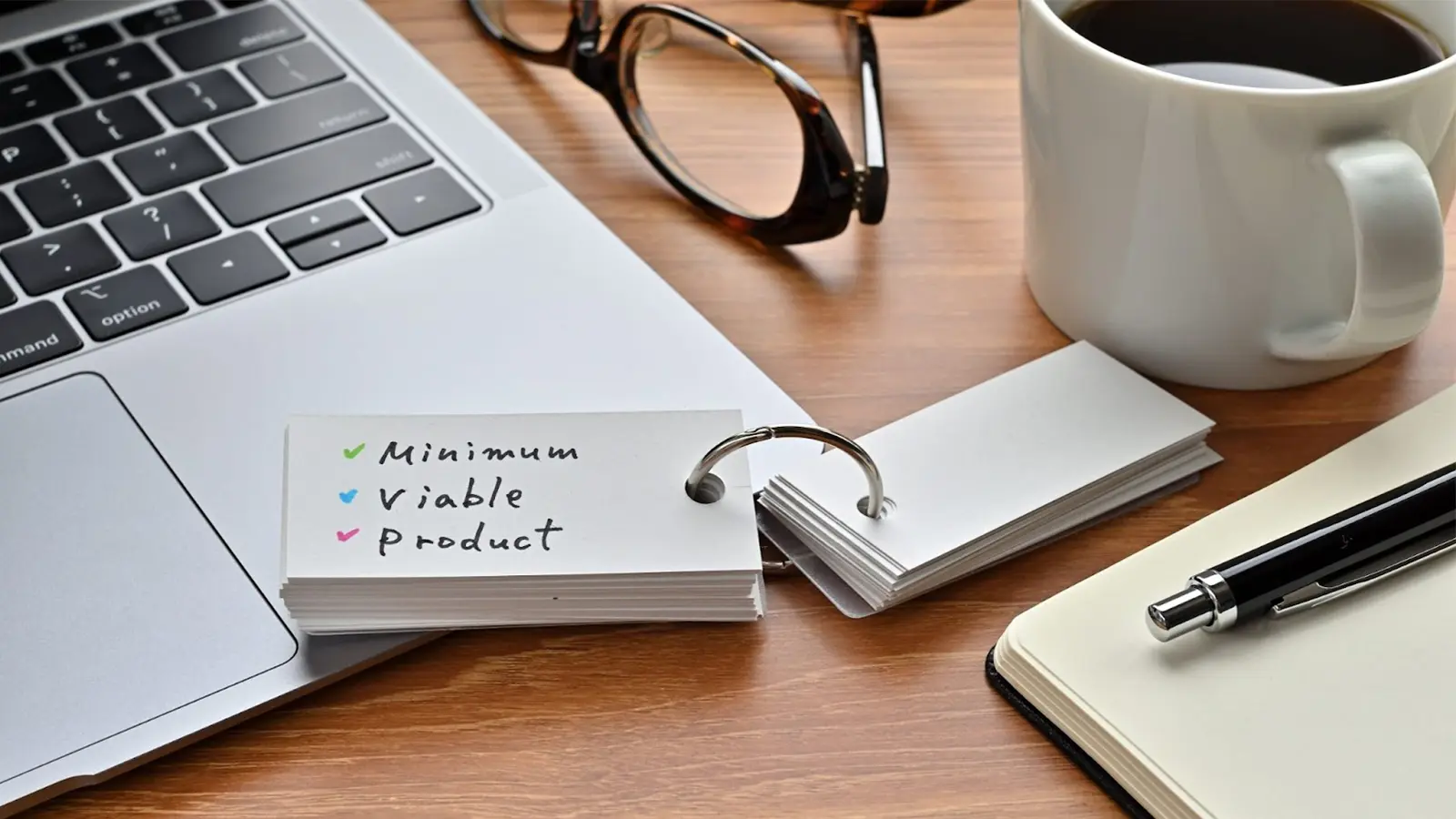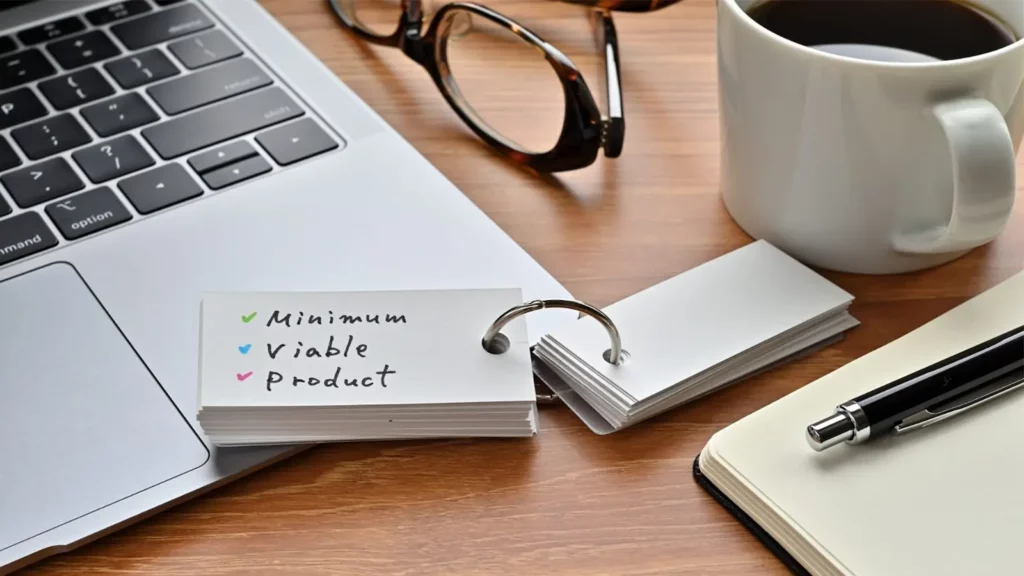 Not every business idea needs to be converted into a fully-fledged version of the application, and in most cases, it is a good idea to start with an MVP (Minimum Viable Product) model.
That way, you won't be investing too much time and money into something that may not be of interest to the target audience. In addition, the MVP helps you to verify which app ideas are viable by getting user feedback.
What's next?
Every business app idea requires proper implementation. Once you have found and validated your vision, the next step is to review and structure a complete product development roadmap.
We recommend that you first decide on the architecture of the future solution, select the optimal tech stack for it and only then kick off the development process.
You can create an app by developing it in-house, hiring freelancers, or partnering with an outsourced development company. Do not forget to devise a killer marketing plan to encourage your target audience to buy your app.
Have any thoughts on this? Let us know down below in the comments or carry the discussion over to our Twitter or Facebook.
Editors' Recommendations: