How to find the best price for your used smartphone or tablet with SellCell.com
When you are selling a used smartphone or tablet, it may be hard to know what is the best price you can get for it, but SellCell.com solves this problem.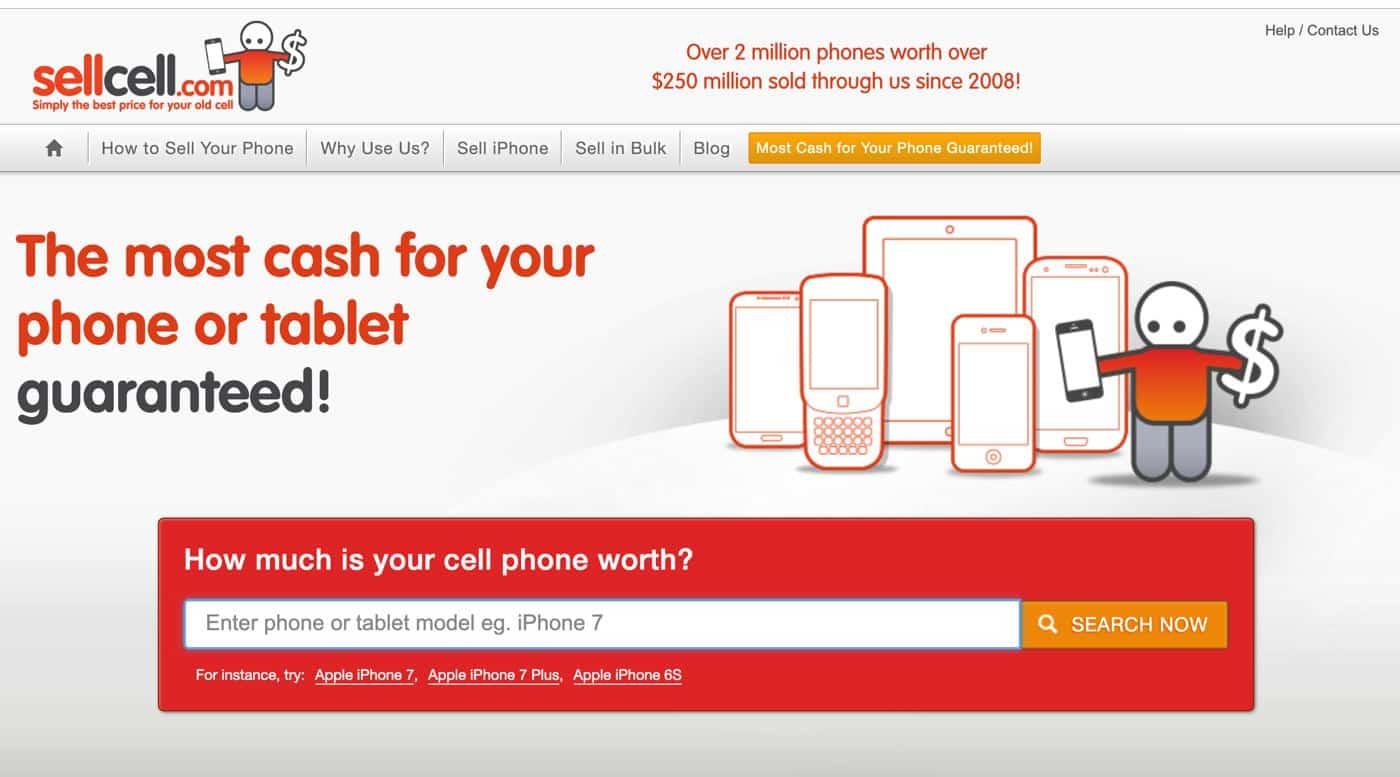 Smartphones are a huge success in our society, not only because of their usefulness but also because of their "fashionability." With all this interest, manufacturers also take advantage of it and encourage the exchange of smartphones by launching new models.
The problem is, what to do with the old devices? Some obvious options are to sell them to friends or family, forget about them in the bottom of a random drawer or, the worst of all, discard them in the trash with the risk of environmental contamination. Fun, right?
But an even better option is to sell them to one of the several companies specialized in dealing with used smartphones or tablets, which is easier than waiting for a buyer to appear. The problem here is that, quite often, it is hard to know which company offers the highest amount, which is something that SellCell.com makes really easy.
By using SellCell.com, anyone looking to sell a used smartphone or tablet can immediately know which of the companies pays more for that specific model, in a completely unbiased way. Just insert the model you are looking to sell, and the site tells you where to go to sell the device for the higher amount.
For example, if you are looking to sell an Apple iPhone XS in good shape that is not locked to any network and has a capacity of 256GB, SellCell.com lets you know that, currently, the highest price you would get for it is $605. You also get the information about the store and its current rating, including information from the Better Business Bureau.
SellCell.com was launched back in 2010 and has helped sell over 2 million devices, thanks to its unbiased comparison engine. Almost 10 years later, it is one of the most-used comparison websites in North America for this specific niche of the market. It also offers a Best Price Guarantee that pays double the difference if you find a higher price elsewhere, so it really is a safe bet.
Have any thoughts on this? Let us know down below in the comments or carry the discussion over to our Twitter or Facebook.
Editors' Recommendations:
How to stop someone from spying on my smartphone
Follow us on Flipboard, Google News, or Apple News