How to get unrestricted access to Amazon Prime using a VPN
Amazon Prime has grown to become one of the most subscribed entertainment portals on the web. But, all of its content isn't available around the globe.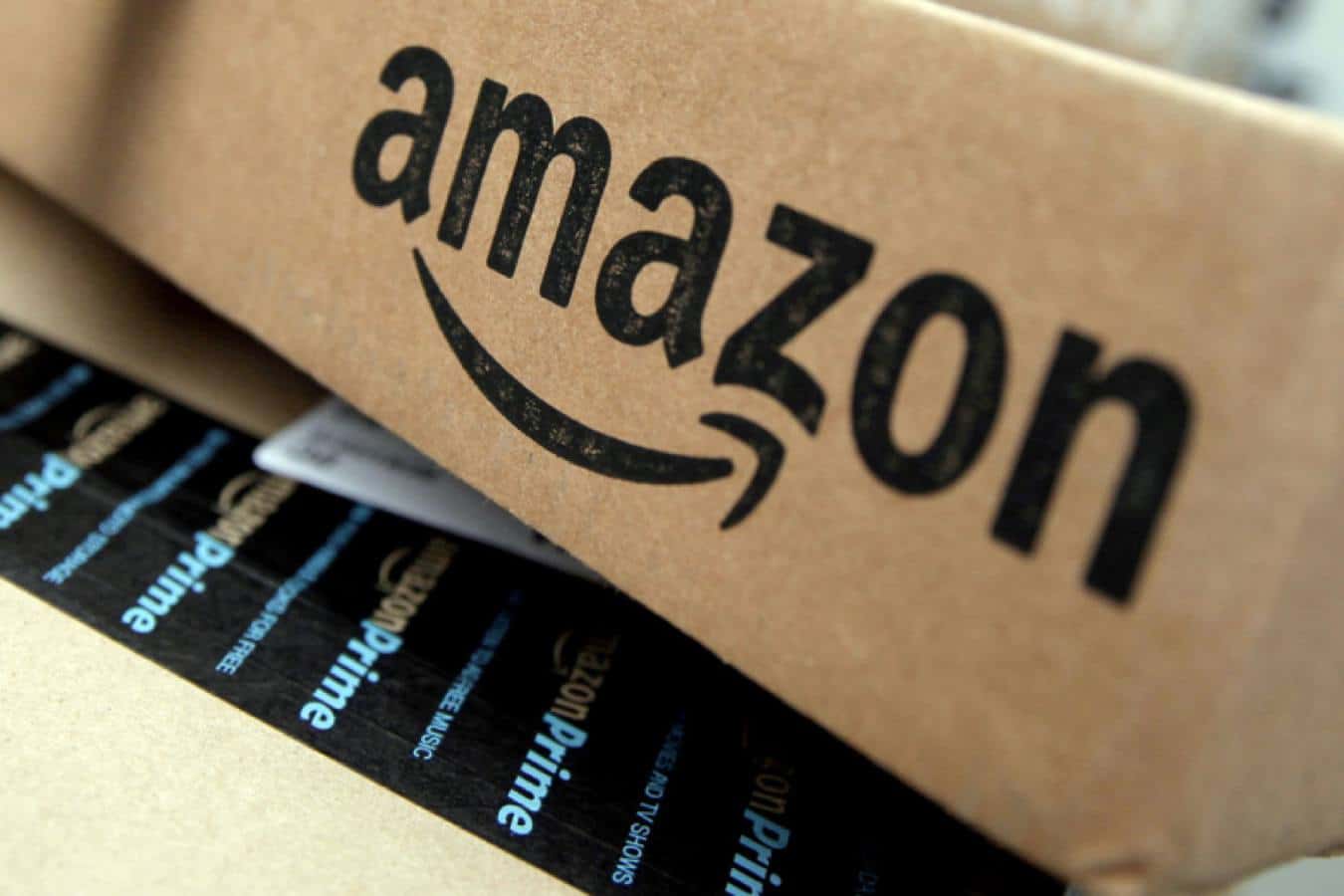 Amazon is the largest online retailer in the world. The company has seen DVD sales drop drastically over the past few years. This motivated them to enter the streaming industry, where the dominating player at the moment is Netflix. With almost a hundred and fifty million subscribers around the world, Netflix is the king of the market now but its title is quickly coming under threat from Amazon.
The company crossed the hundred million subscriptions milestone at the end of 2018. And these numbers are for the US alone. Worldwide their subscriber count is expected to hit one hundred and twenty-two million by 2022. It is evident that the users from the United States make up the bulk of Amazon's audience. This means bad news for those in other parts of the world.
Amazon Prime is available in Austria, India, Japan, Spain, Germany, the UK, Canada, France, and Italy to name a few but the amount of content in each country varies. For instance, US audiences have access to the largest collection of TV shows and movies. If you search for the same actor's movies in a different country, there will be a limited selection to pick from. Although you can access Amazon prime USA version with Amazon prime VPN.
Access Amazon Prime with a VPN in three simple steps
Amazon Prime might restrict the content on its website but there is a way with which users can resolve this issue. A VPN like Ivacy, allows you to connect to the internet while making the website and everyone else think that you are sitting in a different location. All it takes is three easy steps. All that has to be done is to begin by installing the Ivacy application for your device through the store. Next:
Step 1: Signup for Ivacy by selecting any one of the affordable packages available,

Step 2: Connect to the server in the location where the respective content is open,

Step 3: Open your Amazon Prime account and stream to your heart's content.
Many people keep wondering what a VPN does. The process is simple. Normally, when people access the internet, they are directly in contact with a website, in this case, Amazon Prime. So, the platform can see exactly where you are. With a VPN in place, however, Amazon tracks the location of the VPN server and not yours. Therefore, you get anonymous and unrestricted access to your favorite content.
About Amazon Prime
Amazon Prime has been growing in popularity since it began airing some great original content. Shows like The Grand Tour and Tom Clancy's Jack Ryan have played a huge role in attracting new subscriptions to the platform. Amazon Prime was launched in 2005.
Financially, Amazon has an advantage over all other competitors because it is backed by Amazon which is one of the biggest brands in the world today. In the previous year, the company spent around a billion dollars on developing original content. Although the company is tight-lipped about the budget for most of their shows Alpha House, which aired from 2013-2014 is considered their most expensive series to date.
How to watch movies on Amazon Prime?
Amazon Prime is a subscription-based service. The membership is yearly and users have the choice to pay upfront or have the total fee broken down in monthly installments. The subscriptions can be canceled at the user's convenience. This ends the contract and no more payments are charged from their account or credit card.
In order to signup for Amazon Prime, all you have to do it login to their website, fill in the relevant details, make the payment and begin streaming your favorite content. Amazon Prime is available as an application for almost every major platform. You can even install it on your gaming consoles like Xbox and PS4.
Once you log in to your account you see a tab titled 'Your Prime' in the top right corner. Click on it and you are redirected to a page where the top TV shows and movies are listed. All you have to do is search for the content you are interested in and hit enter. Once you click on the tile to open it, there are a number of options.
The benefits of Amazon Prime
The video streaming service is part of Amazon which is the biggest online retailer in the world. As such Amazon Prime comes with added benefits which apply when users shop for products on the website of the parent company. The relevant features include shipping, streaming and shopping benefits. This is not all. An Amazon Prime subscription also gets users access to additional applications like Amazon Photos.
When you purchase an Amazon Prime account, it comes with several free shipping options on specific products, the ability to use Prime Music and Twitch as well as a load of discounts which apply to shopping sprees on Amazon. The benefits of Amazon Prime apply to the whole range of Amazon products and services which makes it quite a deal.
Can you use Amazon Prime outside the US?
Amazon Prime is available in more than 200 countries around the world. The online streaming service has expanded to serve almost every country where Amazon can be used. With the exception of a handful of countries, Amazon Prime service is open around the globe. So, the answer to the question of whether Amazon Prime can be used outside the US is yes. It can be!
There is a catch though. Not all the movies and shows which are available to the US audiences are accessible to those outside the country. As we hinted upon this earlier, Amazon is a primarily US-based platform. The bulk of its users are from America so it only makes sense that most of their content is for the US market.
As a result, although Amazon Prime is available but not all their shows and movies can be seen by subscribers outside the US. This is also true for people who are American residents but are traveling abroad for some reason. Amazon can use your IP to track your location and restrict access to the content you would otherwise be free to watch.
This can sometimes become a nuisance. What if you're traveling to a country where Amazon Prime services are not available at all? And what if you want to watch Amazon Prime but your favorite show is not available in the country you are in? Missing an episode can sometimes disturb avid viewers a lot. These problems can be solved through Amazon Prime Video VPN. Here's how you do it:
Download and install Ivacy,

Sign in using your username or password. If you don't have an existing account, create a new one,

Select the fastest US server available,

Click on connect and watch the magic happen.
When connected to a US server, there are no restrictions content-wise and neither are their limitations in terms of boundaries. Ivacy offers unlimited streaming so you don't have to worry about anything on that end either. Once you connect to a US server, you are home free to watch Amazon Prime for as long as you like without having to fret over anything.
Can you use Amazon Prime outside the UK?
In order to watch Amazon Prime, users have to sign up using a credit card. The whole process means that the account is locked against a specific location. This can be in the United States, the United Kingdom or elsewhere. When a user creates an account to watch Amazon Prime in the UK, they will be able to log in to it from anywhere in the world but they won't have access to the same amount of content.
While the Instant video service will be available worldwide, the UK prime requires an IP address which originates from within the country. So, if you're traveling with your Amazon UK account and you try to watch Amazon Prime shows or movies, the system will not grant you access to it. In short, then you'll have to rely on a VPN to help you watch your favorite shows while abroad.
In order to watch Amazon Prime users can connect Ivacy VPN and configure it to run on a UK server. This activates Amazon Prime video VPN and the person gains access to all the content which they watch back home. Without a VPN, you can watch instant videos but not Amazon Prime.
How can Amazon track a user's location?
It is quite easy to track a user's location especially for leading companies like Amazon. Every time a user types a URL in their browser's address bar and hit enter, a packet of data is sent to the servers to that website. This parcel contains the IP address of the user as well as that of the site they want to view. This IP is like the exact home address of the device from which the request was received.
For there on, it is not a big deal. Websites can easily tell which country the user is in at the moment. They can actually tell much more than that but that is a debate for another day. When a user tries to watch Amazon Prime from a country besides the one the signed up from, the platform knows about it and they block access to certain content.
Amazon has its reasons for blocking shows and movies in specific countries. Sometimes, their research shows that the demand for those shows is not great beyond a particular region. Therefore, rather than receive low revenues they choose to block that content from viewership altogether. Another reason is licensing and this also plays a role in some movies and TV shows not being available in a country.
Can you use Amazon Prime outside Canada?
No, you can't watch Amazon Prime outside Canada. This is particularly true if the original account was created from Canada. This will mean that as soon as you leave that country, you no longer have access to Amazon Prime. This can become a great nuisance because most of the shows are already exclusive to US audiences and then Amazon goes on and blocks usage completely.
Again, a VPN can solve this for you. With Ivacy installed, you don't have to worry about where you are. All you need is your mobile device and active subscriptions for Amazon VPN.
Can you download movies from Amazon Prime to watch offline?
Previously, only users who had an Amazon Fire could download and watch videos while they had no internet connection. This has changed recently. Now anyone with an Amazon Prime subscription can easily download and watch Amazon Prime shows and movies whenever they want. There are a number of other third-party applications as well which allow the users to do the same.
This is a great way to watch your favorite shows while you are travelling but it is not so great for streaming any new episodes which might be coming out during this time. Content can either be downloaded to Amazon Prime's application or to the personal device of the user. This makes viewership easy but as we've highlighted, it's not so good for new content.
Which countries can use Amazon Prime?
Amazon Prime is a service limited to only a few countries where the online retailer has an extension of its original website. There are fifteen arms of Amazon websites but all of them don't have Prime services. Now, users are able to get a Prime subscription from almost any country in the world but this has its own drawbacks. Besides the content restrictions, shipping perks are also limited to people living in the United States.
To watch Amazon Prime is a privilege which is only given to selected subscribers. The fifteen countries where Amazon has a website are the United States, India, Germany, Brazil, China, Australia, France, Italy, Japan, Spain, Mexico, The Netherlands, Singapore, the United Kingdom and Canada. Unfortunately, not all of these countries even have Prime services.
How much does an Amazon Prime subscription cost?
An Amazon Prime subscription costs $119 for the whole year. Surveys have shown that most users prefer to make the yearly payment upfront. Just a little over 25% avail the monthly payment option. These payments come to $12.99 a month. Amazon is costlier as compared to alternatives like Netflix but it makes up for that by providing perks towards other Amazon services like shopping and music.
Amazon has a large library of more than 40,000 TV shows and movies. It comes with a thirty-day free trial for annual subscriptions and the contract can be canceled by the user at any time. There are discounts for students and for people who are on government assistance. These advantages make an Amazon Prime account retain its value for money.
Can I use Amazon Prime UK in the USA?
Amazon Prime is a service for which users can signup from anywhere in the world. An Amazon Prime UK account will be accessible from the USA but thanks to geo-location and tracking services, users will only be able to view limited content. Usually, this involves only the Instant Video service and not the Prime videos.
Amazon Prime is a five-star service which comes with several perks and privileges. Amazon Instant Video, on the other hand, is a streaming service which is available to both subscribers and non-subscribers. Amazon Instant Video is like a normal store where you buy or rent and pay for each title at the point. It is different from the free access you get to as many movies you want with the Prime subscription.
How to watch Amazon Prime in France?
France is another country where Prime Video is available to Amazon subscribers. This was announced by the company just last year. People living in France have the ability to sign-up and watch Amazon Prime video from their home country but they face the same problem as everyone else around the world. When traveling or if living in another country, Prime video access is blocked.
Instant video is all that is available for foreign users. This means that even if someone has a Prime subscription, it is of no use abroad. Videos must be purchased every time you want to view them which is an extra cost. To watch Amazon Prime video VPN becomes necessary.
Ivacy is one of the best services available in the market as of now. With its unlimited access and capacity to unblock every major streaming service, it has received flying colors across the board from users and critics alike. Amazon Prime might not be available everywhere in the world but Ivacy is.
Along with peace of mind through anonymous browsing and IP masking, Ivacy also supports every major platform. From iOS to Android, from Windows to Mac and from Xbox to PS4, there is no gadget for which Ivacy applications are not available. What's even more amazing is the speeds and capability to switch and choose between hundreds of servers so you always have the best streaming experience.
Have any thoughts on this? Let us know down below in the comments or carry the discussion over to our Twitter or Facebook.
Editors' Recommendations: