How to make animated Twitch overlays: A step by step tutorial
Here's everything you need to know.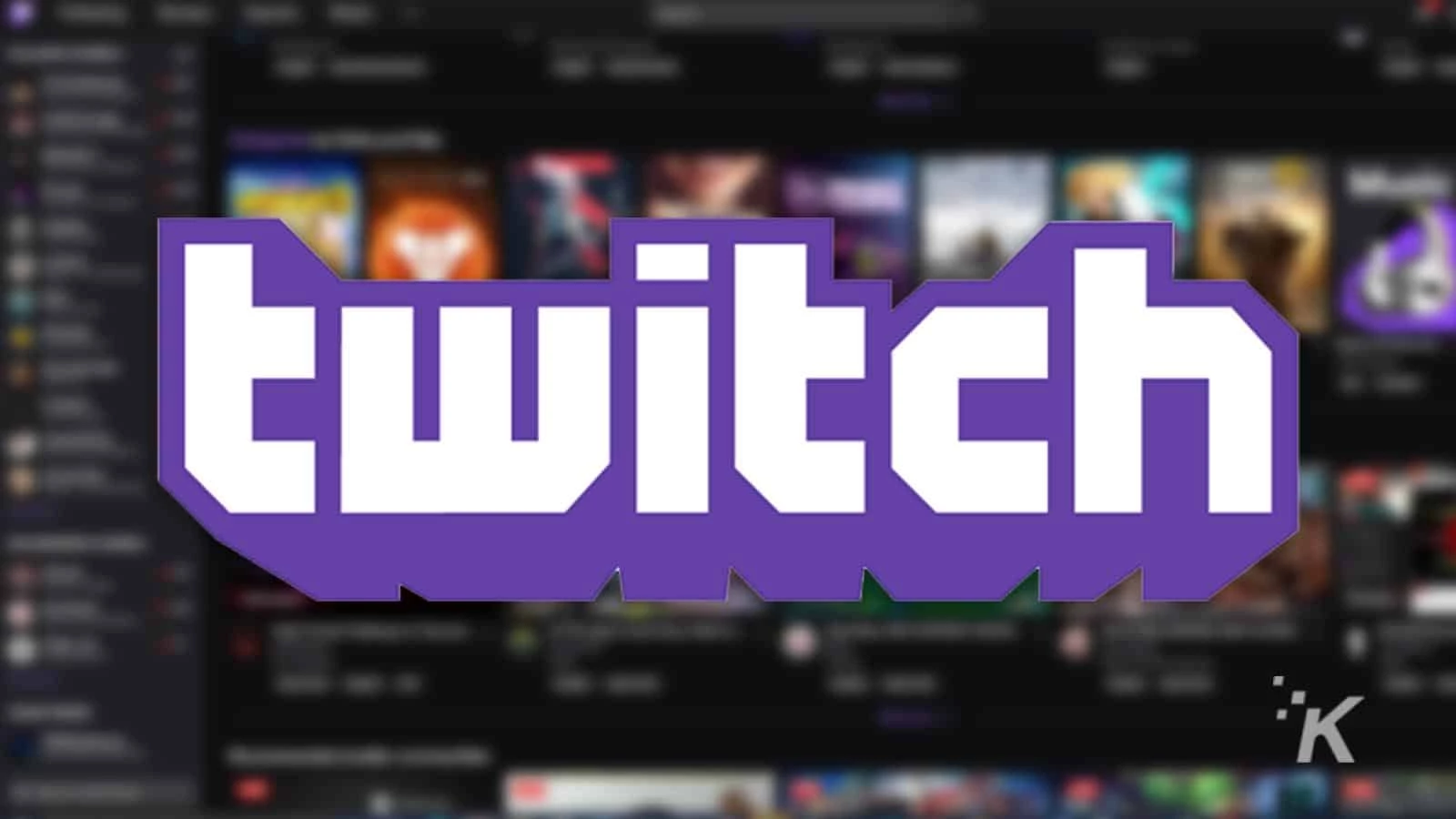 Building your own animated stream overlay is an awesome way to create designs that really reflect your brand and personality. If you cannot afford to get custom-made overlays then designing your own is a great alternative. Creating a streaming overlay is virtually free if you have access to the necessary software.
This tutorial assumes you know the basics of the design tools, on the specific creation process needed to make animated Twitch overlays. We will go through all of the essential overlay design elements and give tips on designing each one and the purpose they serve.
With so many different styles and ways of creating overlays, it's best we give you the framework for building one rather than a tutorial on creating one specific style.
Creating The Base Design
When learning how to make animated Twitch overlays, the best place to start is in your graphic design software. For this tutorial we will be referencing Photoshop as it is the most popular choice out there. If you do not have access to Photoshop then a great free alternative is Gimp.
Every design starts with a blank canvas, and it is important to set the correct canvas size before getting started. See below for details on the best sizes for each graphical elements.
Overlay Canvas Sizes

To create a canvas of your required size in Photoshop go to File -> New. You should now get a pop-up like shown below.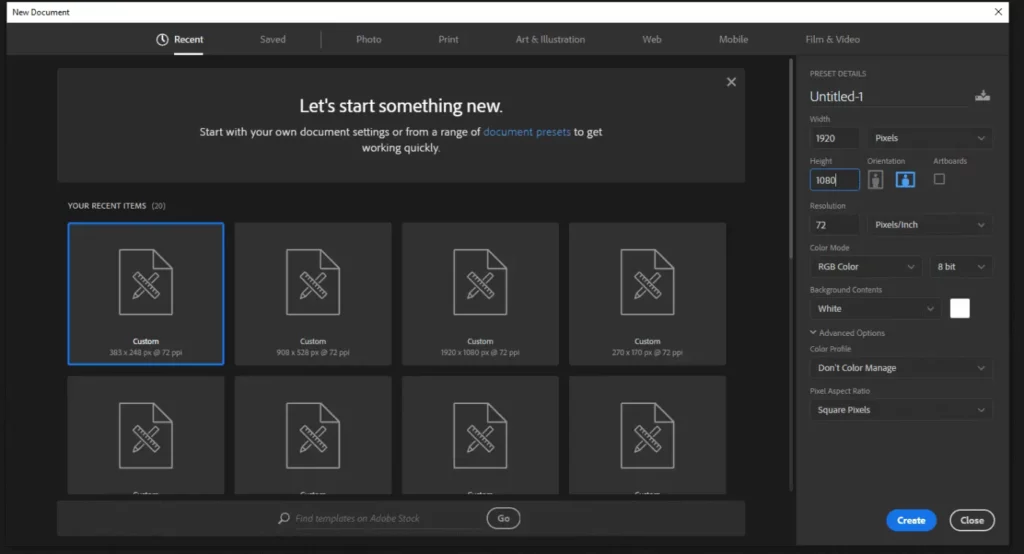 On the right-hand side of this pop-up, you will see options to input values such as width and height. Input your values here and click create. You now have a blank canvas ready to make some awesome designs.
To start creating the actual design we highly recommend checking out YouTube tutorials for the specific element and style you are trying to create. Visual learning is a much more effective way of understanding the techniques that are used for each style. The tools you use to design one overlay might be completely different in another depending on the style.
Animating The Design
Now that you have your base design, it's time to start animating. After Effects is by far the most popular software solution for creating animations, however, it's a premium program. For those with little money to spend, a great alternative is DaVinci Resolve. This software has a free version available.
Photoshop files can be imported straight into an After Effects project. When creating a composition make sure that the resolution matches that of the Photoshop file. This is to make sure you have the correct resolution when exporting later on.
As with the base design, it's best to refer to YouTube for tutorials on how to animate the designs to get your desired style. The most common animation elements for overlays are particle effects and glow using the saber plugin.
Looping A Design
For animated graphics like a webcam, or intermission screen, it's important to make sure that the animations loop perfectly. This means that if you played the animation on repeat, there are no sudden jumps when the animation ends and starts playing again.
In most cases this is just a case of making sure the animated elements are in the same position on the last frame as the first frame. With that being said, particle effects can be tricky to loop. This is due to the fact that particle effects are randomly generated.
The most effective way to make them loop in this case is to have the particles fade out near the end of the animation and fade in at the beginning.
Once you have the animation looping nicely it's time to export them.
Exporting Animations
The final step is to export your animation to a file format suitable for your streaming software. For best performance we recommend using WebM file format. This file format holds transparency which is very important for elements such as the webcam that contain "see-through" parts.
The first step is to export the animation from After Effects to a MOV file. Select the composition you wish to export then go File -> Export -> Add To Render Queue
Now Select the Output module in the render queue to bring up the pop-up like below.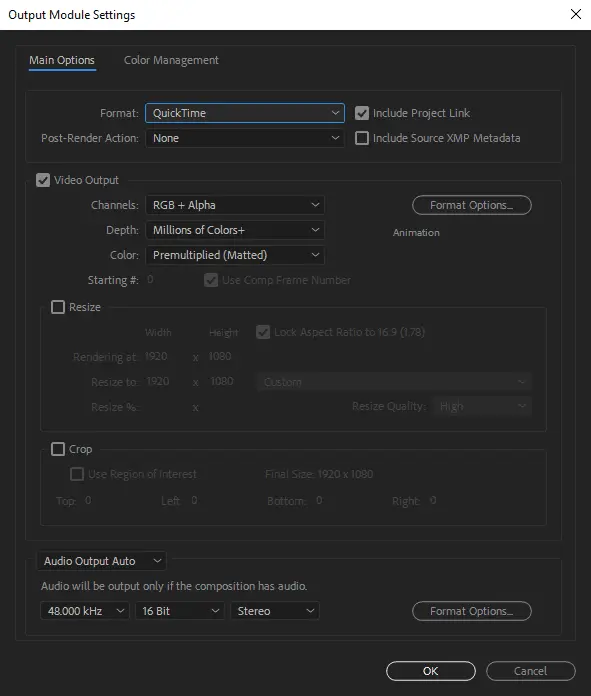 The format should be set to QuickTime. Make sure to select "RGB + Alpha" from the channels dropdown. This will make sure that the file will retain its transparency.
Once you have rendered this file it should be in the MOV file format. This file now needs to be put into another program called Premiere Pro to export as a WebM. You will also need a plugin called "WebM for Premiere", created by fnord.
Open up premiere and drag your MOV file into the project timeline. Now select it and go File -> Export -> Media. This will bring up the export settings.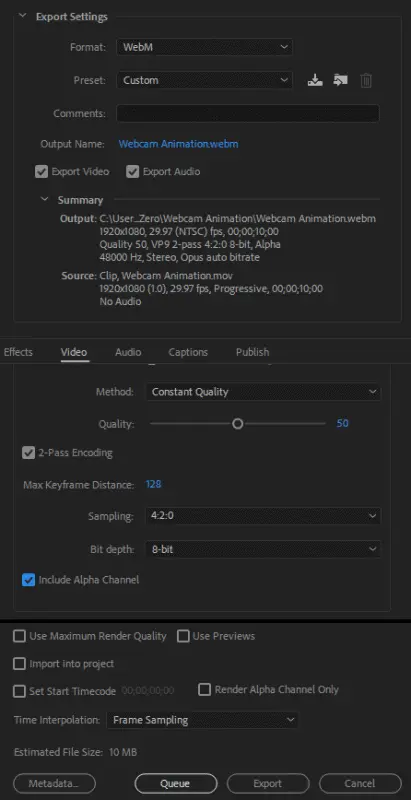 Make sure to select WebM from the formats dropdown. Similarly, check the "Include Alpha Channel". This step is important as it ensures that the final output retains transparency.
Conclusion
Now that you have your exported animation files, all that is left to do is set them up within your streaming software. There is a surprising amount of work involved in creating overlays and requires a lot of practice to get the hang of the design software.
However, if you are working with a budget, then learning how to make animated Twitch overlays from scratch might just be your best option.
Have any thoughts on this? Let us know down below in the comments or carry the discussion over to our Twitter or Facebook.
Editors' Recommendations: