How to play SNES games on Android
Just like those using PC, Android users should avail themselves of an emulator and SNES games to start playing old games on their devices.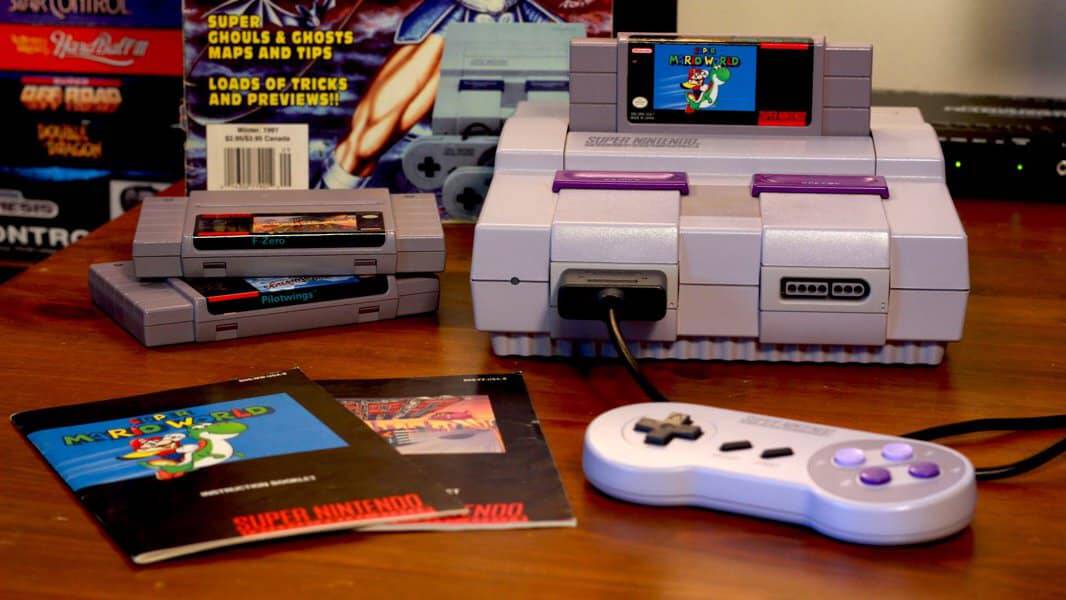 Some ten years ago, very few could guess that it would become possible to emulate retro games on Android devices. Firstly, the popularity of video game consoles seemed to have ebbed and there were lots of new sophisticated game released by Android to play.
Secondly, creating emulating software that could run retro games on mobile device seemed a meaningless waste of time and resources. (There were plenty of other cool titles to play after all!). Still, times, as you know, they are a-changin. And presently, there is an army of players thirsty for old-school games.
When we talk about retro gaming, we usually imply Nintendo games, despite the fact that there are other retro video game consoles that have released many worthy titles. Still, most gamers craving to play retro tiles dream exactly about Nintendo, SNES classic games, in particular.
Just like those using PC, Android users should avail themselves of an emulator and SNES games to start playing old games on their devices. Still, the procedure of installing an emulator and games can be a bit tricky for the users who never dealt with similar stuff before. Therefore, we suggest that you familiarize yourself with our short tutorial on how to perform the installation of the required software to start enjoying SNES classics on Android.
Getting a SNES Emulator
There is good news for the players that like to use reliable official sources for downloading various types of software. For such users, Google offers emulators for such popular consoles as Game Boy, Game Boy Color, Nintendo 64, Game Boy Advance, and SNES, of course.
Still, if you find yourself unable to choose a suitable emulator from Google Play, you are free to explore other options. Just make certain to use only reputable online resources for downloading the necessary software. Take a look at such sites as DopeRomes, RomsMania, RomsMode, or EmuParadise. If you're in search of a cool retro machine, go check out the best SNES emulators!
Getting SNES Files (ROMs)
The next thing you will need to download after installing your emulator is the SNES games or ROM files. The images of the SNES games also can be found online (once again, download them only from reliable sources!) When looking for your favorite ROMs, pay your attention to their compatibility with the emulation software you have acquired.
You are welcome to download great SNES ROMs from RomsMode.
After downloading the emulator, you'll need to find SNES ROMs. Go to Romsmania and download the desired ROMs from there. To do it, select the ROM file you want to download from the list of the available SNES ROMs. Don't hesitate to scroll down the list when looking for the desired file. When you are ready to download the game, tap on it. You will be able to find the downloaded file in your Downloads folder.
Getting the BIOS file for SNES
Next, search for the appropriate BIOS for your Android emulator. There are also plenty of offers on the Internet.
Search the web for SNES BIOS. From a reputable website, select the appropriate file and tap on it. Shortly afterward, it will appear in your Downloads folder.
Starting Playing SNES Games
Now you are ready to launch your new emulator (just tap its icon to do it). When your program asks for the BIOS file, make sure to locate and tap it.
It's probable that you'll need to do the same twice, since some programs may not identify BIOS for the first time.
Now it's high time that your launched your new emulator on your Android device and started enjoying the best game!
Have any thoughts on this? Let us know down below in the comments or carry the discussion over to our Twitter or Facebook.
Editors' Recommendations:
Follow us on Flipboard, Google News, or Apple News