How to repair your corrupt GoPro video files
This guide will be helpful to all GoPro owners who got a corrupted video due to some unexpected issue and looking for a solution to repair it.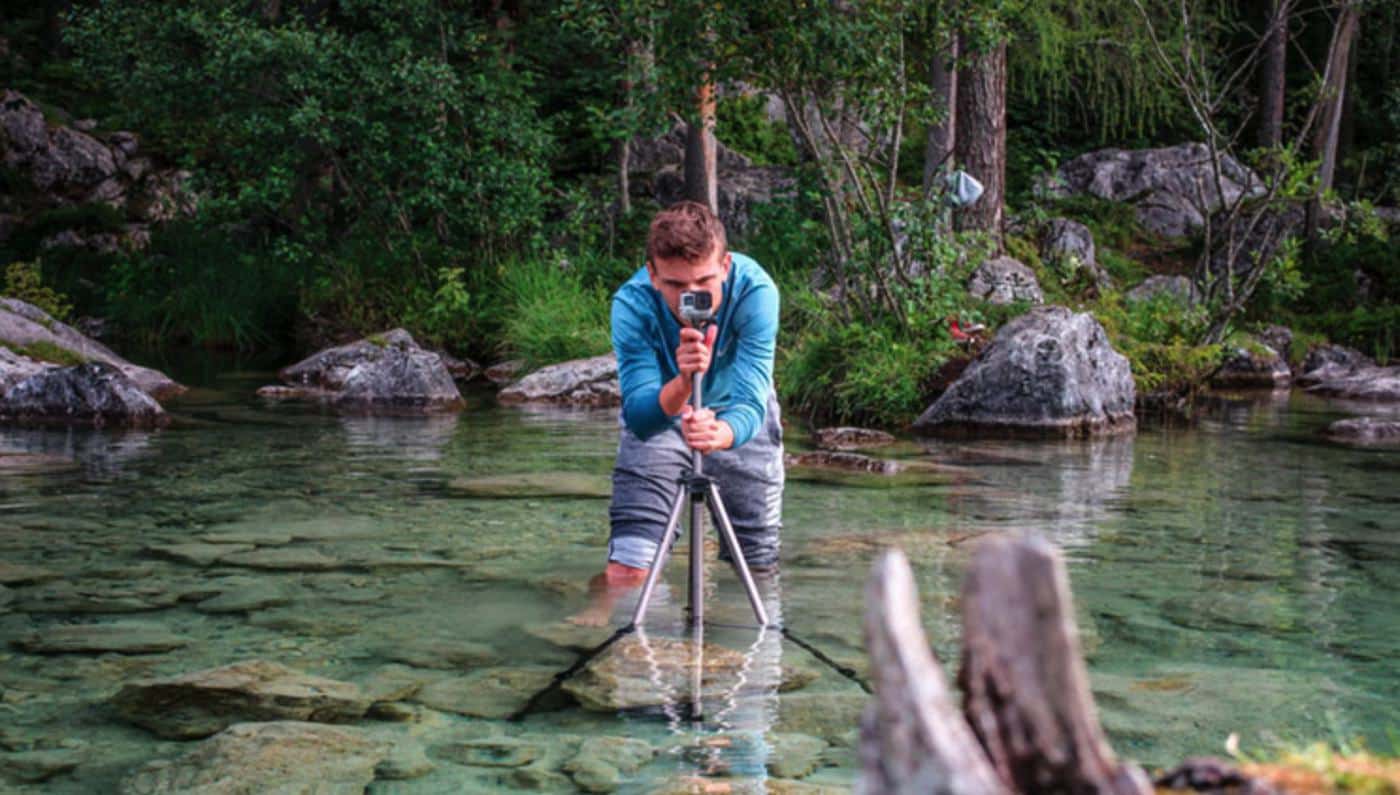 Last month, while I was backpacking through Croatia with my best friends, we decided to be spontaneous and take a guided rafting trip. It was hands down, one of the best experiences in my life. The river was just the most beautiful cobalt blue, and the rainforest was full of lush green foliage and bright purple, red and orange flowers. It was, indeed, a sight to be seen. Not to mention flying down the savage river full speed ahead, dodging rocks and rapids and trying desperately to stay in the boat.
Anyways, I took some amazing video footage on my GoPro of the dazzling landscape, extreme rapids and my friends laughing until their sides hurt. However, when I got home and tried to upload it, an error message popped up – it turns out it had been corrupted. Major bummer.
Now I love my GoPro, it's so easy to take traveling, incredibly lightweight and captures some hard to reach angles. However, just like any other types of video files, the GoPro MP4 videos can be damaged or corrupted. The audio and video streams are valid, but there is damaged or missing metadata, and it can't be played in any media players.
I took to the Internet to see if I could find a way to repair my corrupt video files and restore my footage. I think in my case, the files got broken because of an interruption during the transfer of the video from my camera to my laptop. My laptop is ancient and randomly turns off sometimes. There are other ways that the GoPro video files can get corrupted, including; memory card failure, improper removal of the memory card, or the camera shutting down during recording. Luckily, a corrupt file is actually pretty simple to fix – I actually got my rafting footage back! Here are a few methods:
SOS Signal
The first thing I did when researching the options to repair my GoPro videos, was to read through the official GoPro forum to see if anybody had the same issues. And it was a surprise to find out that GoPro cameras actually have an in-built feature for repairing unfinalized video files! They call it an "SOS signal".
Its super simple to use. You should first insert the SD card with the damaged video back into the GoPro camera. Turn the camera on, and wait for a few seconds to let the camera scan the video files on the SD card. If the camera detects a corrupted video on the card, you will see an SOS signal on the LCD screen. Depending on your GoPro model, this may be either a bicycle or a bandage icon. In newer models, it can also be just a "repairing files" notification.
If you see such an icon, all you have to do is press any button (yes, any button) on the camera and the GoPro will try to repair corrupted video files. Now, this should work, but there are some cases where it doesn't. Unfortunately, I wasn't lucky enough with the SOS feature, so I had to do more research and eventually found this great guide on how to repair GoPro video files. It gives you details about different options that can be applied to damaged videos shot on virtually any GoPro camera model. The option that worked personally for me, was an online video repair tool called Restore.Media. So, here are details about this tool:
Using Restore.Media to Repair Corrupted GoPro Video Files
Restore.Media offers a powerful video repair tool for a variety of different video formats, including MP4, MOV, 3GP, MXF, etc. It also features recovery algorithms optimized for specific cameras, in particular, all GoPro camera models. I guess that was one of the reasons this tool worked for me.
The tool works online, so you don't have to download or install anything. And it's incredibly user-friendly, no need to have any technical expertise whatsoever.
After registering an account, you will be asked to upload a reference video. This must be a video file shot on the same camera and with the same settings as the corrupted one. Luckily, I had lots of working videos shot during the travel, so it wasn't an issue for me.
Essentially what the tool does, is it extracts metadata from the valid video and re-builds the damaged header/indices in the corrupted file based on the metadata.
After uploading both the reference and corrupted video files, it took around 10 minutes for Restore.Media to repair the file. Once the process completed, the tool provided me with a preview of the repaired video. It looked fine, although the preview is in a low resolution and bit-rate. But after downloading the repaired file, the video looked just great!
So, if you have accidentally corrupted your GoPro video files, no need to worry, the process to repair it is relatively quick and straightforward. First, you should try to repair the damaged files with the in-built SOS feature, like described above. If this doesn't help, go give a try to third-party video repair tools, like Restore.Media.
I sure am happy that I didn't lose my footage from my extreme rafting adventure. Hope this article was helpful!
Have any thoughts on this? Let us know down below in the comments or carry the discussion over to our Twitter or Facebook.
Editors' Recommendations: