How to set up a dedicated cross-border team with an outsourcing partner
We'll offers expert insights on how you can set up a dedicated cross-border team with an outsourcing partner in 2021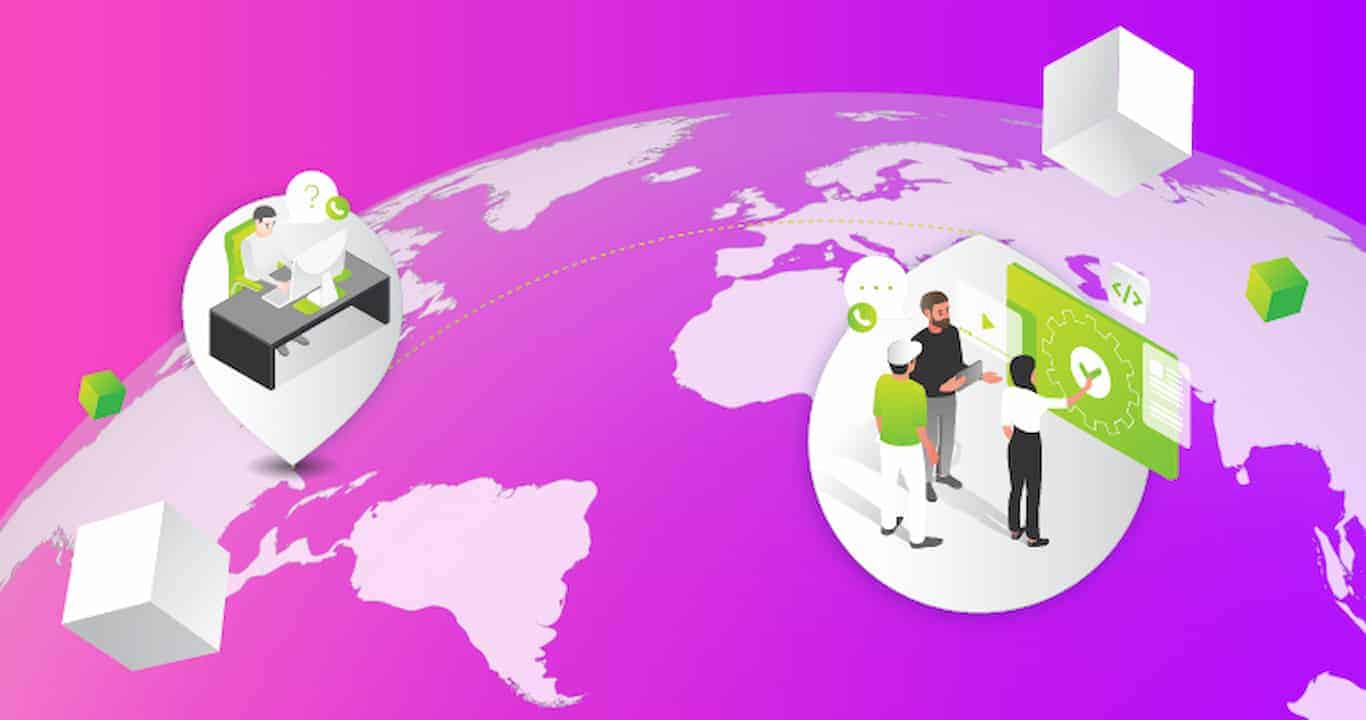 Recent stats reveal that IT/software workers account for more than 60% of the global outsourcing market. With the advent of the pandemic, outsourcing is now more popular than ever. In fact, today, the ability to outsource is one of the key factors separating the leaders from the laggards.
To keep up with the cutthroat competition for talent in the IT market, most western companies now prefer to hire a dedicated development team (mostly in Europe and Asia). This significantly shortens product cycles and lowers costs. However, this is only true if you do it right.
This short and eye-opening article offers expert insights on how you can set up a dedicated cross-border team with an outsourcing partner in 2021.
How would you define a Dedicated Team?
A dedicated team is an increasingly popular outsourcing model offering businesses the chance to supplement their in-house IT teams with one or more fully allocated remote IT specialists who work with the company as virtual cross-border integrated teams. The teams will often comprise software developers, QA engineers, and designers, among many others.
In short, this model is similar to keeping a unit of staff in a different country. While some businesses use a few individuals, others outsource entire teams. Zapier, Slack, and GitLab are just a few examples of successful organizations that employ this model.
You, too, can leverage the services of dedicated team providers to build your company faster without compromising the quality.
When should you use this model?
As much as a dedicated team comes with many perks, you need to know when to implement this model in order to realize its full potential.
You need various competencies but don't have time to hire in-house
Hiring excellent talent is a significant concern for product teams all over the world. You might spend a fortune recruiting the right individuals if you're coming from a place where employment prices are substantial. On the other hand, finding a dedicated team allows one to have authorities set up and ready in as little as a few weeks.
Now, this is a cost-effective choice. Employing the services of such teams for tasks can save you time and money. Still, it is no secret that getting the missing experts, talking to them, and integrating them into your company plan is a complex undertaking.
The project is complicated or long-term
These teams can handle broad scope assignments with a web of needs and unknowns for long-term projects.
You need to build an MVP or are expanding to new markets
You can't just create a product out of the blues; you need to create a venture. Procedures, structures, feedback loops, analytics, and a community are all part of the equation. A dedicated team is proficient in building exclusive products and will assist you in achieving the outcomes you require.
You're looking for flexibility
The numerous requirements in a team only come into play on demand. So, you may hire a designer while their function is critical and then reduce their involvement when the UX/UI assignment decreases. This way, you scale as needed and modify the formation of your team to meet the task's needs.
How to set up a dedicated cross-border team
While a seamless task delivery leans on the talents, abilities, and performance of the people behind it, the set-up process of an outsourced team relies on the knowledge of your software partner.
Step 1: The important thing is your specifications.
It's critical to find out the technical capabilities for the project, as well as the required specialists and profiles. Let your team supplier know your requests, whether you're constructing a new product or upgrading an old one.
Step 2: Setting up the team
After identifying the needs of the business, you should enlist the help of a Dedicated Team supplier. Usually, they begin the recruitment procedure locally, selecting and pre-screening individuals before giving you a shortlist.
Step 3: You participate in the final interviews to verify technical skills and ensure that the candidates will be good for your team. Along with the Service Provider's HR team, you can then onboard chosen applicants.;
That's it! You and the team can begin to collaborate, just as you would with an in-house team. They work similar hours, can do similar jobs, and attend meetings daily, and more.
So, you are in control of all task operations. Also, you can keep track of the crew's activities.
Legal parts of hiring a dedicated team
The legal parts of employing virtual engineers are handled by providers of outsourcing services. These are some of the legal considerations you should discuss with your provider.
1. NDA
2. Statement of Work
3. Master Services Agreement
How do you improve a dedicated team?
Having to manage a team is usually not a walk in the park, so we've compiled some tips to assist you.
For you to make the collaboration seamless and prolific, you must create mutual trust and consideration with the team. We know it won't happen immediately, but a mindset to build trust can help you foster a good working partnership.
Be honest with your team provider regarding expectations. The assumptions of the dedicated team are based on talks including their sales reps and business analysts. When you are sincere, it speeds up selecting and putting together the best team for you.
The onboarding is not very easy, so prepare your team for the task at hand. Before it becomes seamless, it would require meticulous planning, understanding, and time. So be patient and treat the unit like they were your internal specialists.
Cautiously select an outsourcing partner. Do not forget that while the jobs are customized, your team will benefit from the experience from past projects in the same sector. So, other than the portfolio, look into the company's reputation. You can also speak with some of their former clients who did work with them in that capacity.
Believe in the process, even if this is your first time working with a remote team. Trust your team, even if it is challenging. They have a good understanding of how to keep the communication muscle active.
Have any thoughts on this? Let us know down below in the comments or carry the discussion over to our Twitter or Facebook.
Editors' Recommendations: