How to set up an eSignature
By using an eSignature, you can set up your business for the faster dynamics of the digital environment.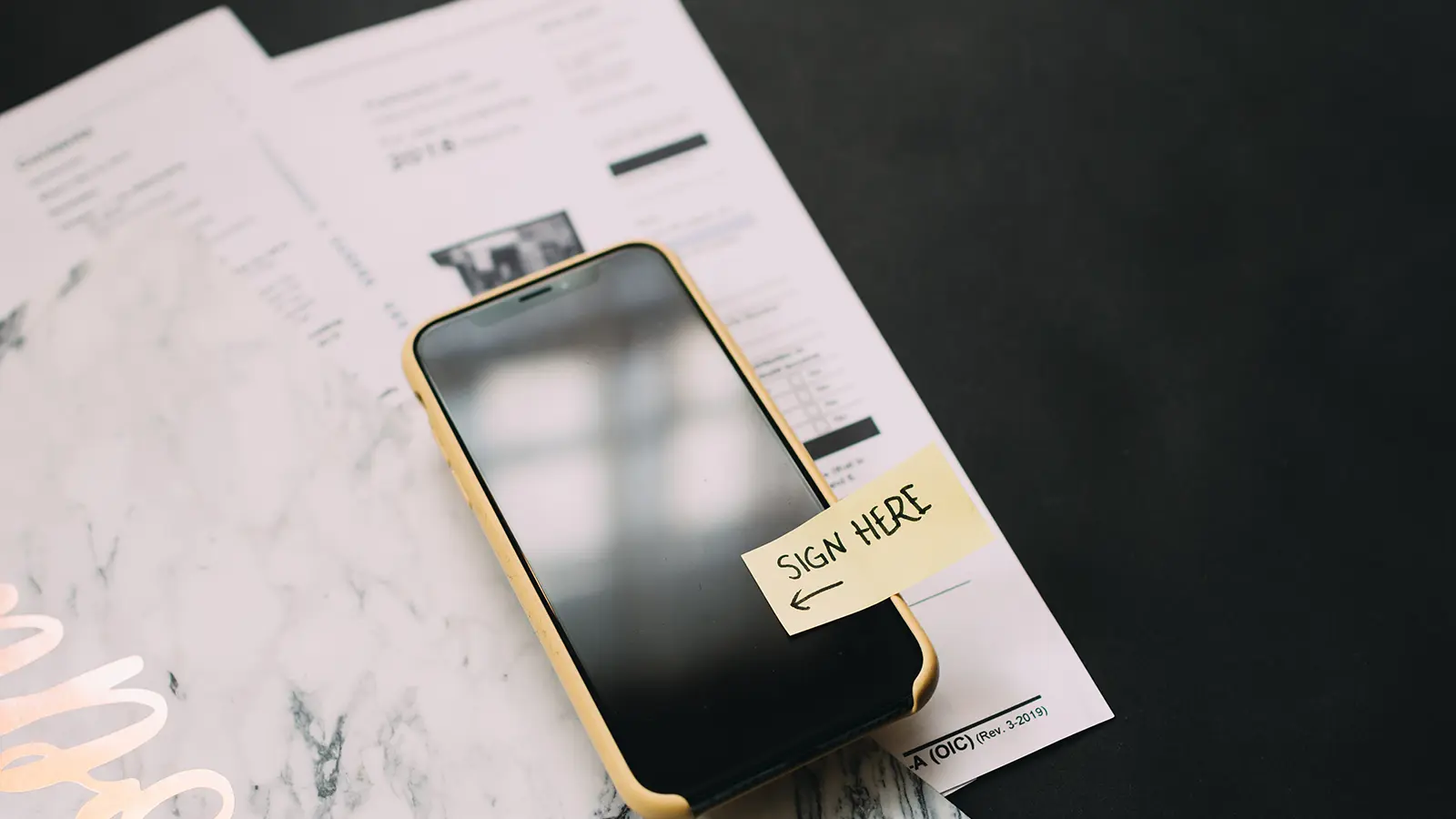 Excellence in technology enhances business competitiveness. Therefore, this simple but powerful truth allows you to see areas of activity that can be easily optimized without excessive investment.
Today, one of these components of the work of any business, government agency, and even individual that can be improved is the signing of documents.
In its traditional form, this procedure takes too much time and effort. It is especially difficult to sign documents by many people when they are far away.
This task is made dozens of times easier thanks to the use of an e-signature.
Why businesses and government agencies need eSignatures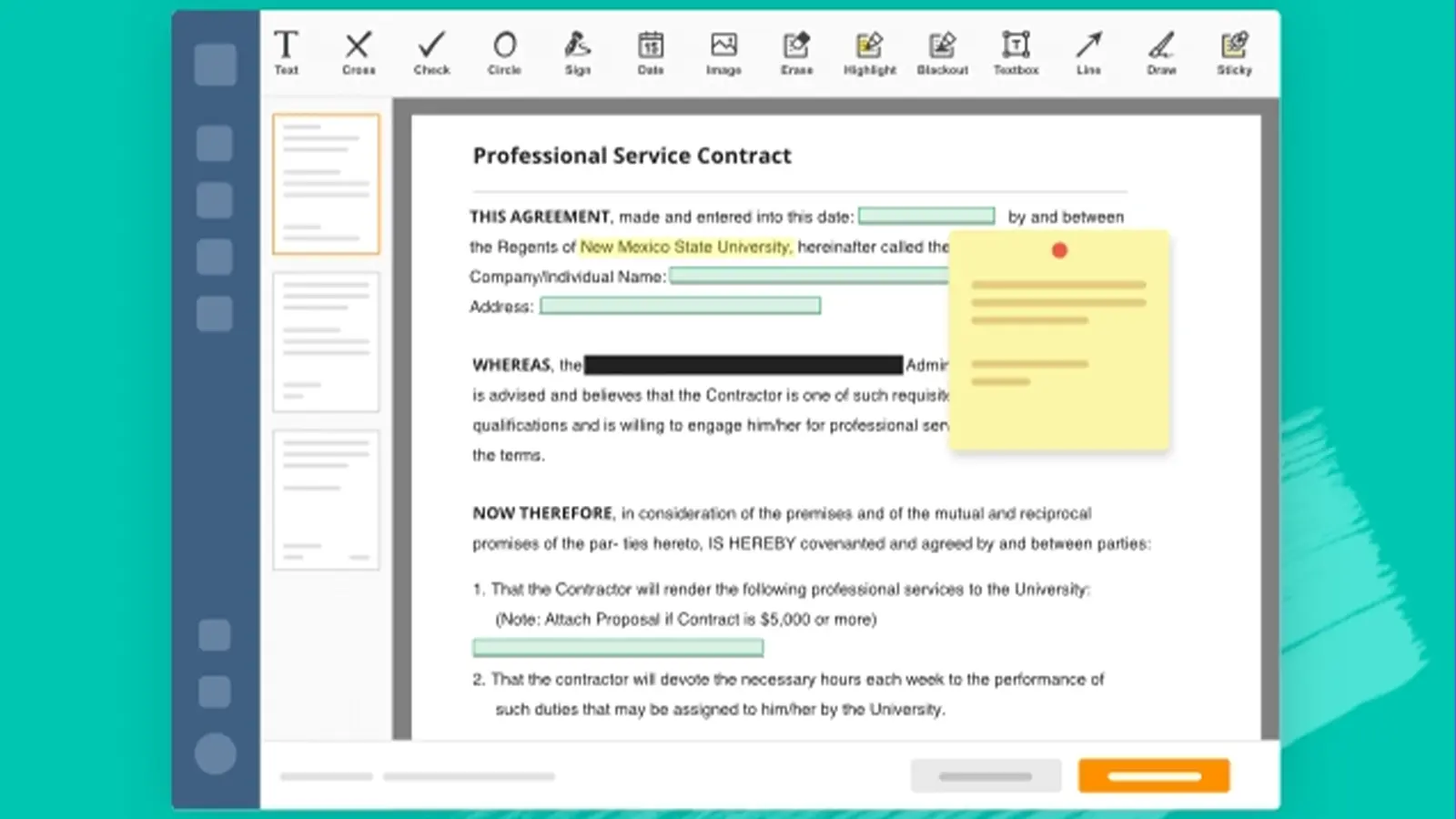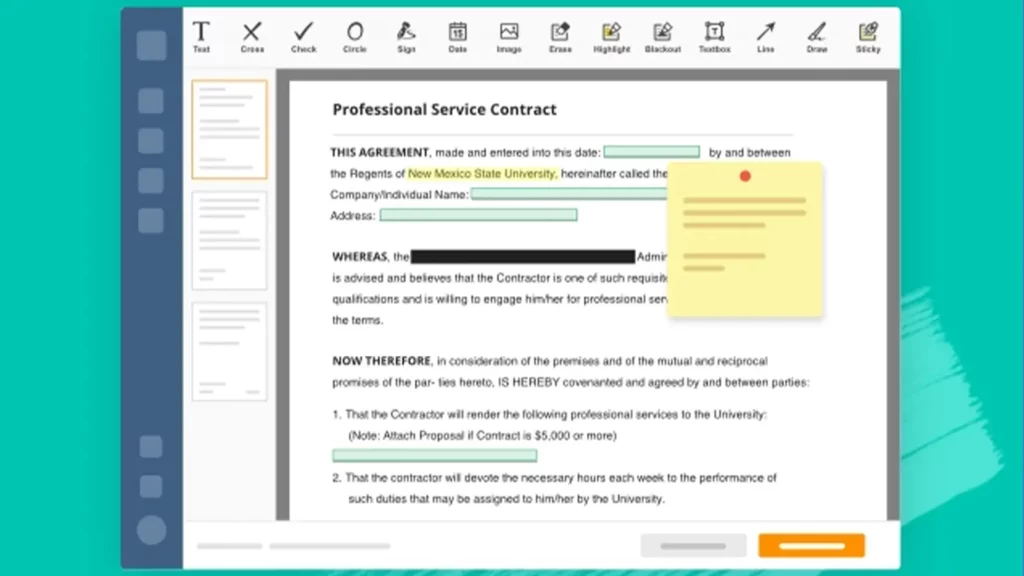 The electronic form of signing documents not only speeds up and simplifies the procedure for confirming agreements, statements, and other papers.
As a positive side effect, it implements several additional tasks:
Simplifies doing business online.
Ensures contractual relations in the field of e-commerce.
Facilitates communication with remote employees and business partners.
Saves money on paper, printers, and cartridge refills.
Provides centralized storage of documents and easy access to them for all authorized employees.
Simplifies document auditing with electronic records.
Suppresses the practice of falsifying signatures and reduces the risk of fraud.
For example, by introducing electronic signing, business and government organizations realize the possibilities of acting in the digital environment.
Therefore, the Internet allows businesses to connect instantly and quickly resolve all the necessary issues. Any agreements require a legally enforceable assurance.
Thus, electronic signatures act as such certification if created on a platform with all the necessary technologies and an appropriate license.
Get a lot of benefits with SignNow eSignature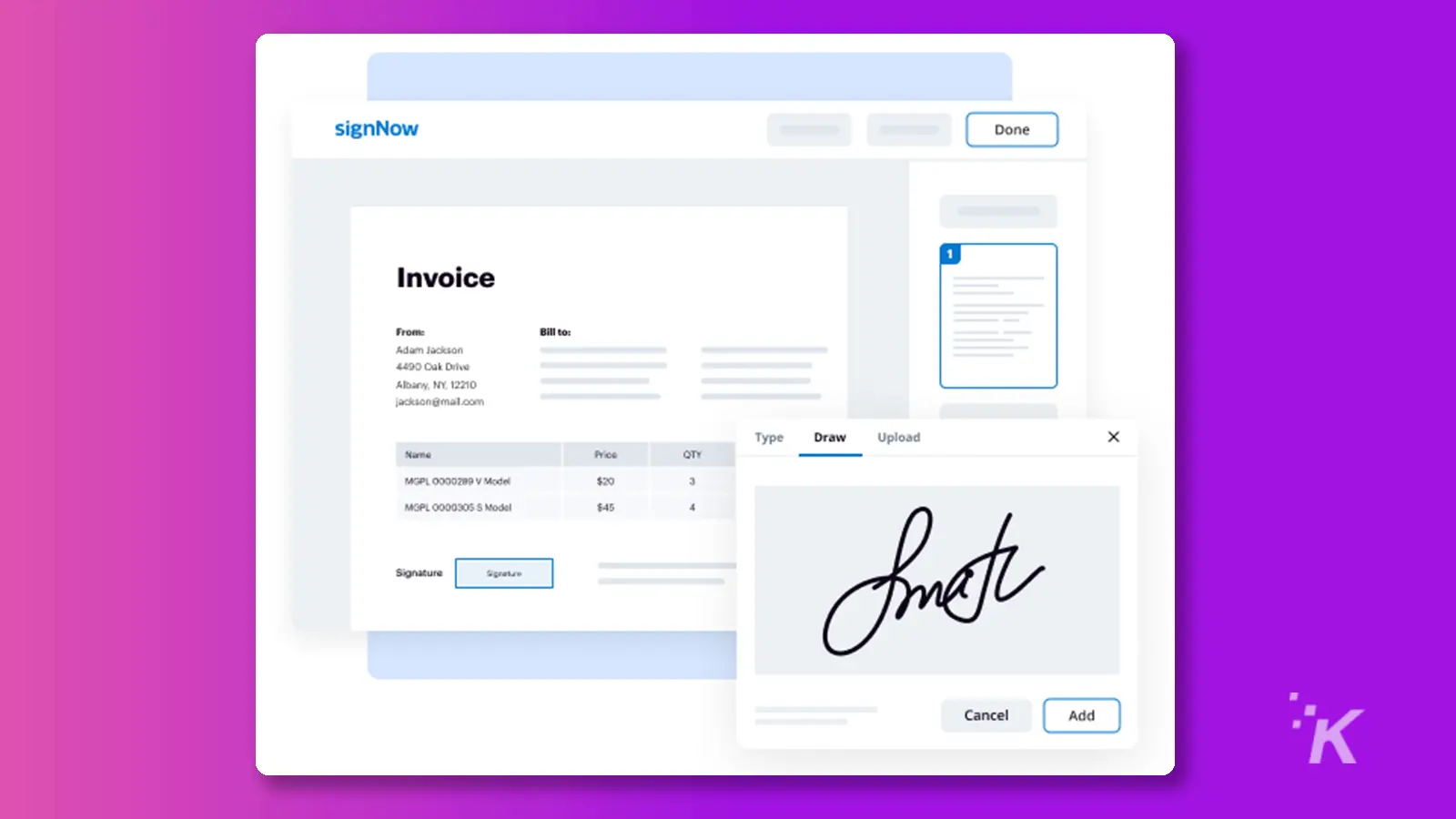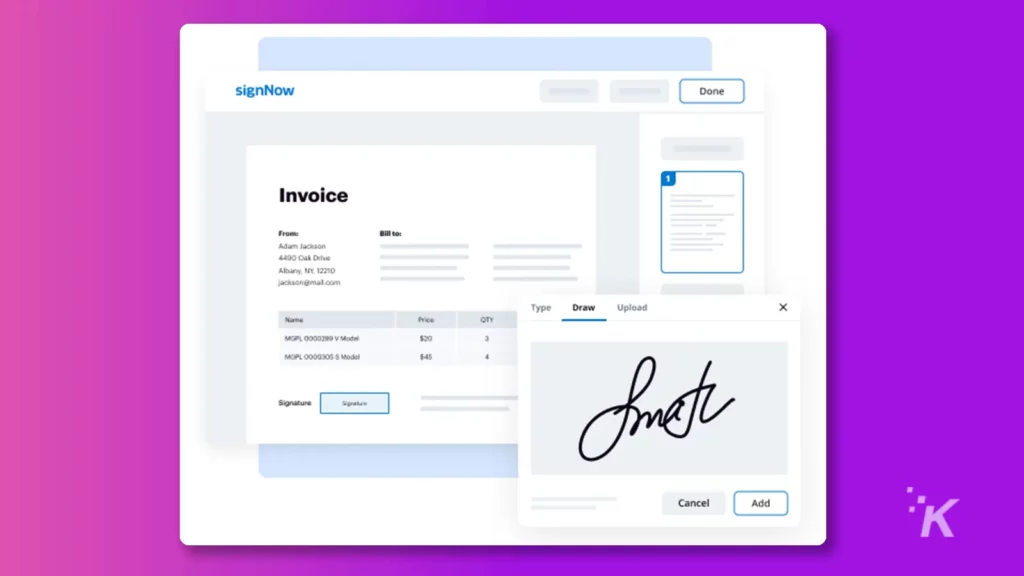 Some companies are just beginning to realize the need to fully implement eSignatures in their practice. And others have long taken advantage of these technologies and moved on.
Furthermore, thanks to the close cooperation between software developers and businessmen, many useful innovations have been introduced into the e-services market.
The SignNow platform and legally binding signature services offer over 100 other business-friendly features.
Among them are the following possibilities:
Collaboration on contracts and other documents with remote partners.
Fast eSigning of all papers in any format.
A rich library of templates allows employees to save time creating the necessary application forms or reporting.
Integration of eSignature into the software environment of different companies using API.
Mobile solution for the quick signing of all documents.
Accounting, bookkeeping, and record keeping.
Creation of Web forms and conduction of online surveys.
Using the possibilities of the business cloud.
Automation of routine processes in the workflow.
Two models of using SignNow services
To easily and quickly sign all documents with eSignature, you can go in two different ways:
Register on the SignNow platform and get to test the service for free for 7 days. Try out different functions and decide which ones will be in demand in your company's activities. After that, you can decide on a tariff plan and use the platform's wide range of SignNow features.
Another way also involves free testing of services. However, later, you can integrate the mechanism of the electronic signing of documents directly into the software already used by the company. In this case, employees will not have to leave their digital office and switch to the SignNow platform. All features will be available directly from their workspace.
How to certify documents on the SignNow platform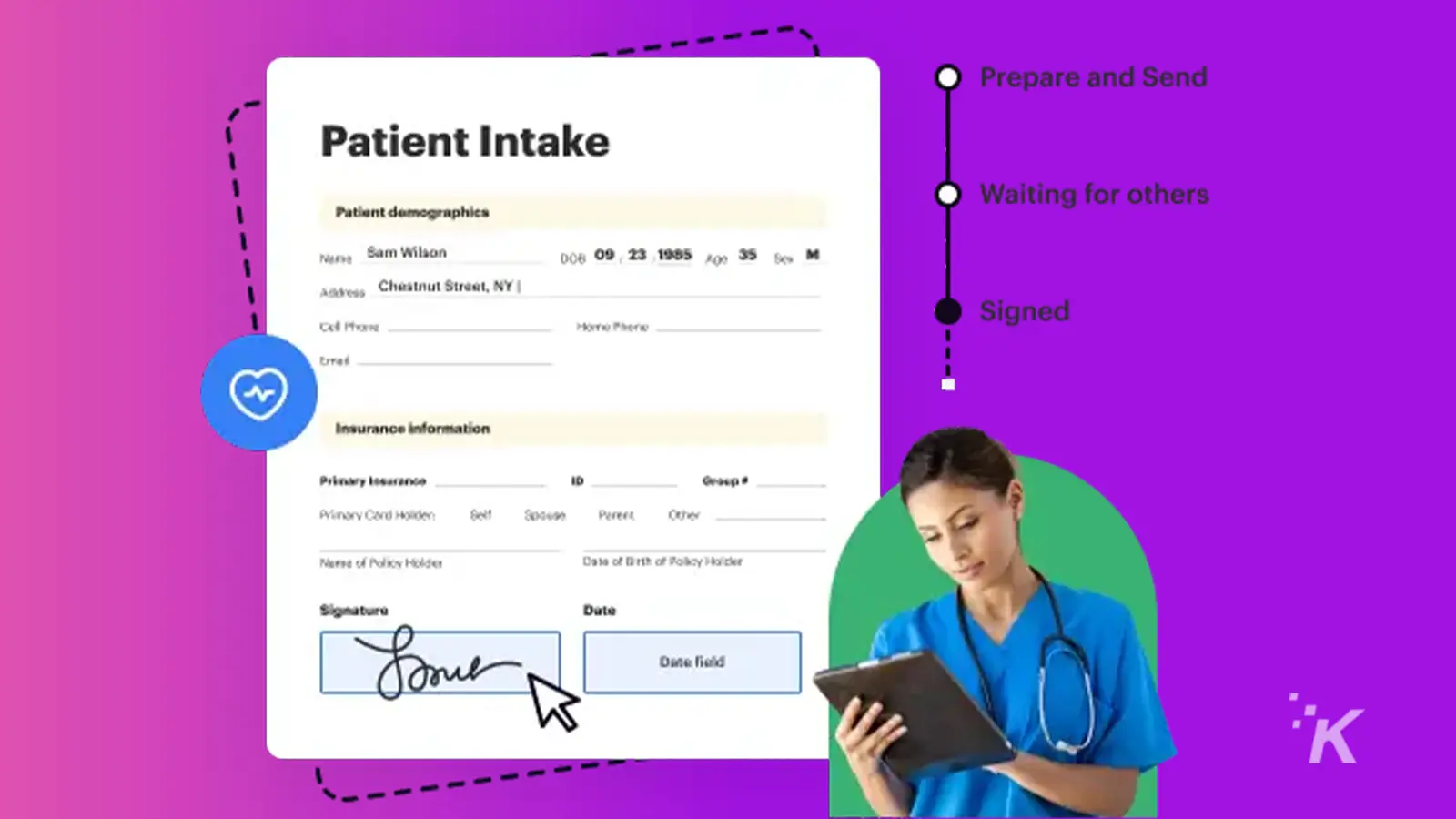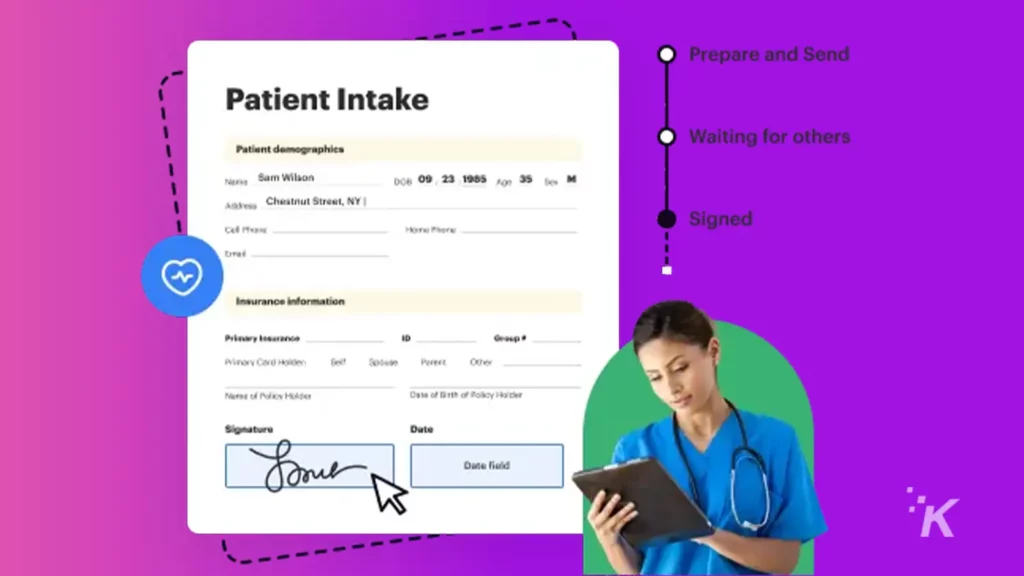 To set up an eSignature, just subscribe and enter your account. Moreover, the program's user-friendly interface makes it easy to navigate the workspace.
For example, all the main functions will be placed on the left panel when signing documents.
With their help, you will be able to:
Upload or create a file in the program's workspace.
Add signature fields for all required signers.
Insert other useful elements like checkboxes, dropdowns, and more.
Sign a document in one of the convenient ways: draw, print, or upload your signature.
Send a document for signature with a couple of clicks to any number of people.
Save it to cloud storage or download it to your computer.
What Users Say About SignNow Services
The platform's simplicity and reliability make it an absolute favorite among many similar services.
Moreover, SignNow clients note the following positive aspects of the platform operation:
Facilitating interaction with customers. Thanks to the speed of resolving all issues, consumers return to using other business services.
Simplifying business communication with employees who are working remotely.
Optimizing reporting and quickly finding all the necessary documents.
Flexibility and the possibility to manage your time with a mobile solution for eSignatures.
By subscribing to the SignNow platform, you can set up your business for the faster dynamics of the digital environment.
Ultimately, this will accelerate and help it become a leader, setting the pace for those lagging.
Have any thoughts on this? Carry the discussion over to our Twitter or Facebook.
Editors' Recommendations: