How to start 11 different types of e-commerce businesses
As e-commerce refers to performing business-related activities online, so you need a website for all types of businesses.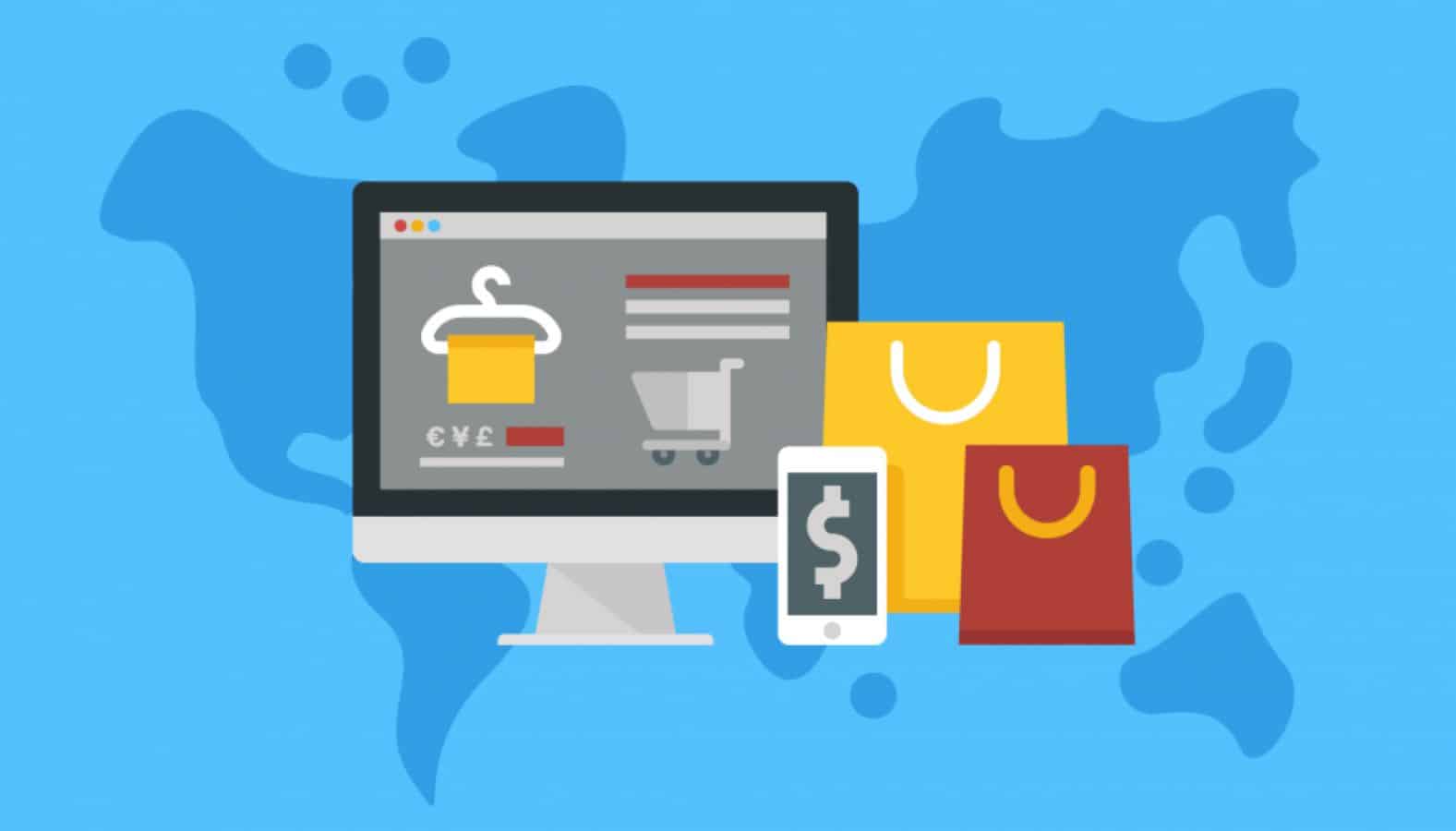 Over time, everything has been changed and shifted toward technology. Technology is playing a vital role in our lives, either in-home usage products or way of doing business. There was a time when people buy different things by sparing their working time and going to market. Now it has changed.
The craze for shopping without any effort has increased among all. The way of performing sales and purchase activities online is called E-commerce.  It is the only thing that gives people thousands and millions of dollars. Now people prefer online shopping over purchasing through the market. 
Therefore E-commerce has been categorized into 11 different types. People do their business by adopting one of these types. In this article, we will learn how to start all these 11 e-commerce businesses. Remember one thing that the revenue and the sales depend on your niche and the way of marketing. So let's  first discuss it's formed;
B2B( Business to Business)
It is a form of business in which one business holder sells its products in a rough or raw state to another businessman. They can have their physical stores, but mostly dealing is done through online mediums like a WordPress live chat plugin. For this form of E-commerce, If you are a business holder and want to sell it to another business owner, Then set up an online website directory of all businessmen from that field.
B2C( Business to consumer)
B2C is the second form of business which involves us in their selling process. In this form, you can introduce your brand on your website, and after that, you can promote your ads on social media sites to get consumers or customers. This form of E-commerce occupies all things of life.
C2C( Consumer to consumer)
In this form of E-commerce, you don't require business. Just a proper set-up could help you to earn. For instance, eBay is one of the most popular C2C platforms where people sell their used or new products to each other.
C2B ( Consumer to Business)
The fourth form of E-commerce is simple but less beneficial if you have a dream to get more earnings. In this form, consumers like us render their services to business owners to utilize and earn from them. For example, if you are a freelancer and developing a website for business owners for money, then it's a type of E-commerce.
The first thing you need to do E-commerce is to finalize your way of E-commerce as described above as GS-JJ, who runs a promotional gift e-commerce business. After completing your form of E-commerce, you can now adopt the following models or methods of representing your business online.
Selling other manufactured products with private label
Labeling is the most popular way of increasing sales in all business. But what would be the ratio of income if you purchase different products from others and sell them with your label mounted on it. It will help you to make your company a brand. Its typical example could be a small business at street level production. Who sell their homemade products to big brands at wholesale rates. You can make this set-up with e-commerce by contacting bulk product manufacturers at a lower level.
Selling and designing packages
Packing is the second most necessary step in selling a product to end-users. And this is the fastest-growing e-commerce business these days. Many people are now offering packaging services and also providing their designing services. So this could also be the right choice for you with less competition. You need a website properly conveying the idea of your service. After that, you can get bulk orders for making packaging boxes, etc.
Dropshipping
Everyone is well aware of drop shipping. Now there are lakhs of drop shippers who are selling different products of different owners. They have a precise margin from selling each product. They neither own a product nor end with its delivery. They showcase products on their website with a more concise description. For a dropshipping business, you need a WordPress dropshipping website and an employee who uploads products online. But this field is now crowded, it would be harder for you to stand out in such competition.
Wholesaling 
Wholesaling is one of the most earning fields of E-commerce. But it becomes riskier when you don't get any shopkeeper or retailer. For doing wholesaling you need to buy any product in bulk quantity from manufacturers and sell it in the bulk quantity to shop retailers. It can turn into a vast revenue giving business, but when it goes smoothly.
Selling your services on a subscription basis
Subscription is the only way to give you permanent clients. Also, you can gain customers Loyalty if your services won their trust. In subscription e-commerce, many individuals are offering services, like beauticians, drink sellers, etc. They charge a one-time fee for a month and sell their products the whole month to those customers. Most consumers love to buy monthly subscriptions as it is less costly as compared to buying each time. You can start this service by just presenting your content in the way of subscription providers.
Renting your products
Renting your products is the most more accessible and paying business in e-commerce. Nowadays, there are hundreds of websites providing different products on a rental basis. In that way, consumers don't need to purchase it. They take it on a fixed rent and return it after it's the time of renting. This could be easier for you to start e-commerce. You have to finalize which product you want to use for rent. After that, just a website and a better rates provider are needed. You have to purchase things one time after that you can earn by renting your products to consumers.
Selling a product free with the premium version
All of us have used many software's which are free to use but show ads. After that, a message displays there to upgrade to premium to enjoy other features and adblocking. Most people buy premium versions of software used for different purposes. A typical example of that software is Canva which is in both versions. These are types of products and are a kind of E-commerce. You can also do it by developing your products and selling their premium versions.
Conclusion
As e-commerce refers to performing business-related activities online, so you need a website for all types of business. However, their interface changed. After that, the most important thing is proper advice before starting any of the e-commerce mentioned above enterprises. We have mentioned each and everything about all businesses and their types. So start your eCommerce journey today and be one of the successful online store holders. 
Have any thoughts on this? Let us know down below in the comments or carry the discussion over to our Twitter or Facebook.
Editors' Recommendations: