How to transfer all data from your PC to iPhone
This quick guide will teach you how to transfer all your data from PC to iPhone using TunesGo.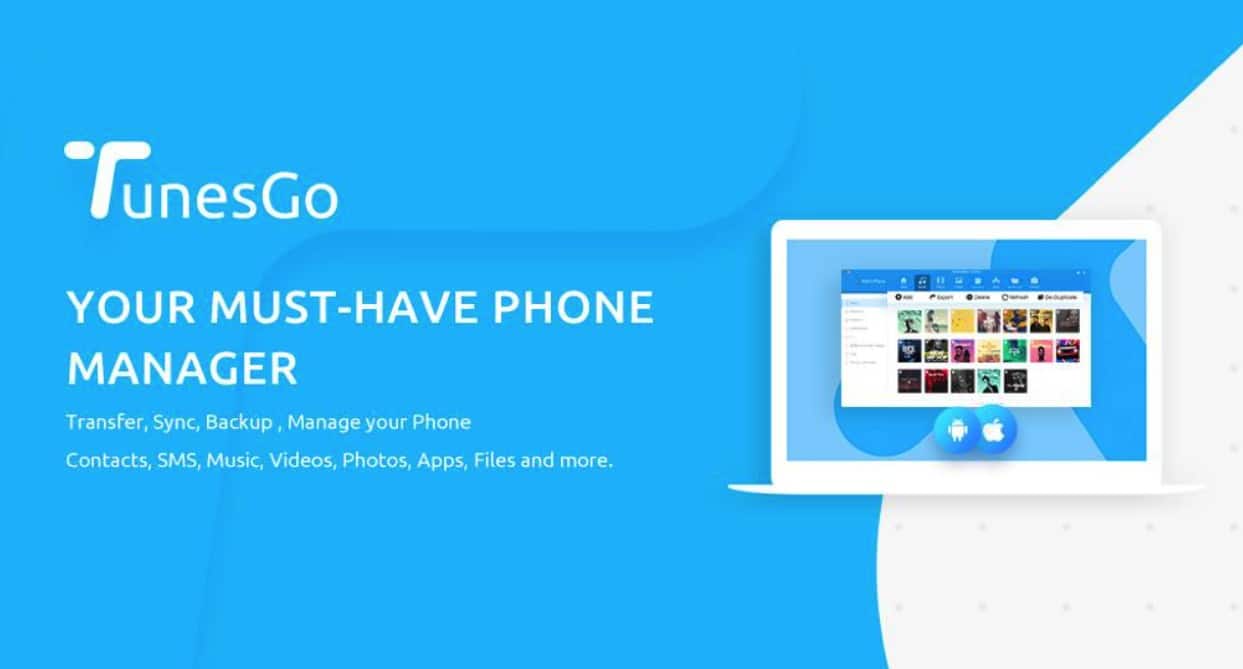 The new TunesGo Phone Manager system provides you the ability to transfer data to iPhone from your PC quickly and simply. 
Why is transferring ability is so important?
Considering that new versions of the iPhone are coming out every year, keeping up with that progress means being able to move your data to new formats. The TunesGo Phone Manager provides you with the ability to stay updated when you purchase a new iPhone, so you don't have to make changes to your PC and other systems if you do not desire to do so. TunesGo also could help you transfer data to iPad  in one click.
Plus, if you update your Android-based system to Apple products, the TunesGo provides you the ability to share information in a similar fashion to when all your systems were based on Apple products.
Of course, if something should go wrong with your iPhone, having the ability to back-up the system and transfer the data to another format is crucial to preserving what you own. This means that files, images, video, and all types of data can now be moved to another system quickly and safely.
How to Transfer your Contacts/Message/Pictures/Music/Video from PC to iPhone with TunesGo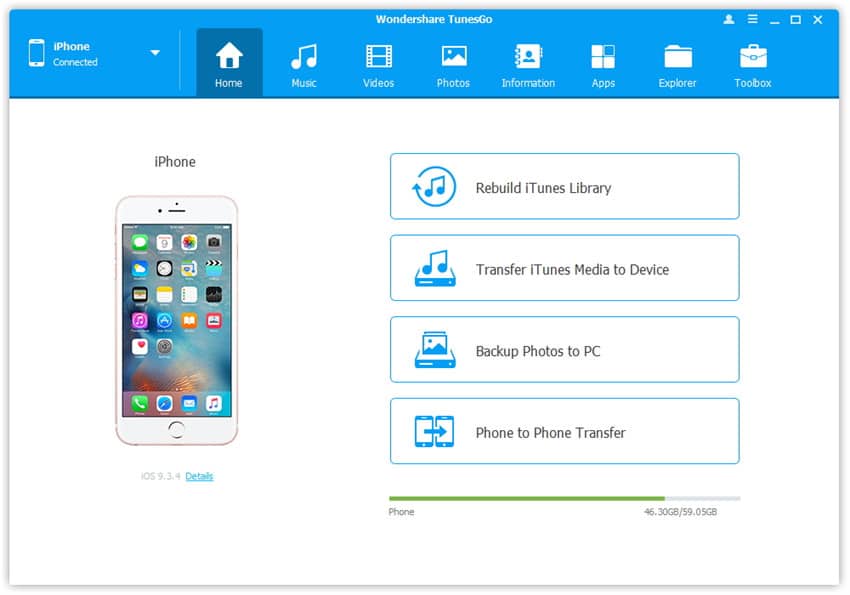 Download and install TunesGo on your computer. Once finished, you can connect your iPhone to the computer using a USB cable. Once the iPhone is detected, you can select the type of file you want to transfer from your PC to iPhone. For example, a music file can be transferred when you click "Music", then "+Add". From the dropdown list, you choose "Add File" to import the songs from the PC to your iPhone. Alternatively, you can "Add Folder" to add all the music in that folder.
You can do the same with other files simply by highlighting the appropriate tab at the top and clicking on file sharing or transfer. It's that easy!
Power Transfer of TunesGo
Transfer: You can transfer from any Computer to any iDevice or Android system. This includes transferring any image, video, song, or file from your computer to any iPhone, iPad, iPod, and Android devices as well. The versatility and flexibility of the system makes it easy to conduct an iPhone transfer when you want at your convenience.
Multiple Formats: The system supports songs and videos in more than 30 different formats, providing you with the iTunes alternative you want in case something should happen to one or more of your devices. The ability to store in multiple formats means that you do not have to waste time converting to compatible formats simply for storage. Instead, you can make the conversion if needed whenever you are ready to access the material.
2-Way Synchronization: This is a total solution considering that iTunes is just a one-way synchronization tool which goes from computer to your devices with covering existing files. The TunesGo offers two-way synchronization that goes from computer to devices and back again without covering existing files.
You can also correct ID3 tags from iOS/Android/iPod devices, which includes play counts, album artwork, ratings and other related data. If you want to remove duplicated music tracks and contact info, simply click the De-Duplication button and all the unwanted information is removed. TunesGo is the alternative to iTunes that will help make your transferring data easier than ever.