How to transfer data from an Android device to your new iPhone 8
So, you just got an iPhone 8 and you're looking to transfer all your stuff over from your Android device. Don't panic, it's insanely easy with this tool.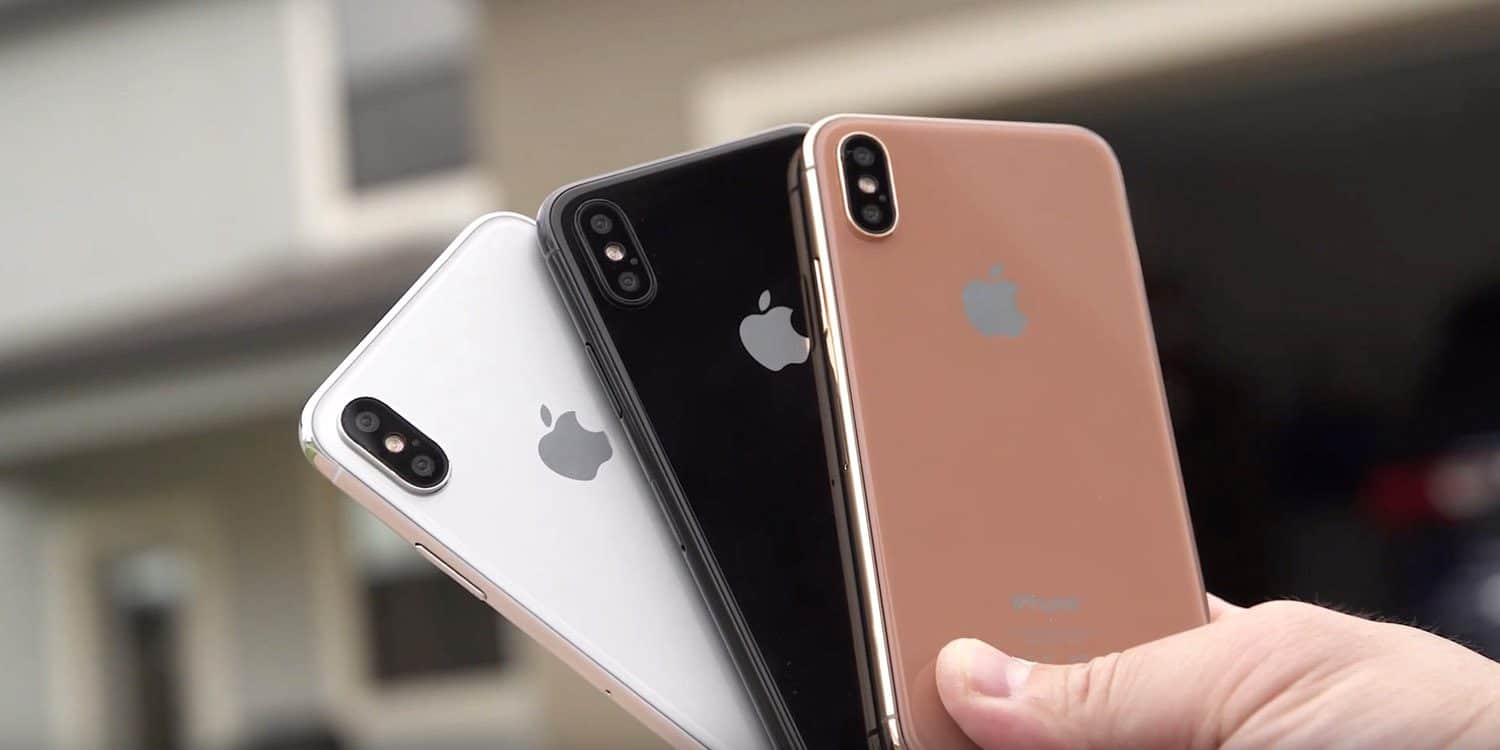 Changing devices can be challenging, especially to the novice. If you've made up your mind to do the switch (from Android to iOS), we'd like to help you out with the data transfer in this small guide.
Prior to moving your files or data, you need to download easy to use transfer data software. This will make data transfer quicker and more convenient for you.
Suggested Tool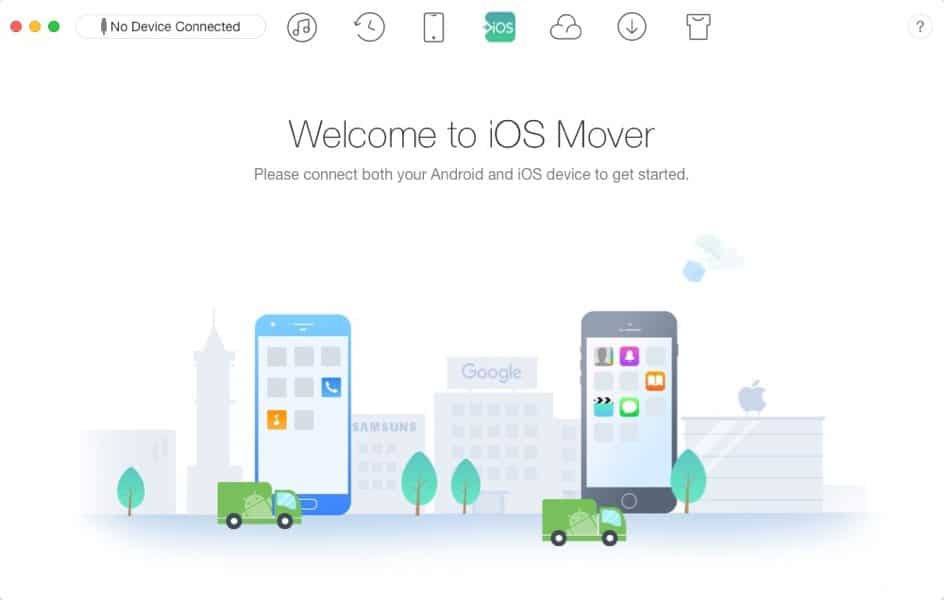 The software we'd like to recommend is AnyTrans, known as a professional iPhone manager earlier. As we always pay more attention to awesome products, we are able to know this software just gets updated to a whole new version and this update also bring it a new feature called "iOS Mover". That's what we gonna talk about today. And one of the main reasons we recommend it is because this new feature is totally free to use, though some other features require a license code.
To use this feature, you will need to connect both your iPhone and Android device with the software. According to the developer,  the software is compatible with all Android Phones/tablets running Android 4.0 and above, and all iPhone/iPad/iPod Touch running iOS 5.0 or above.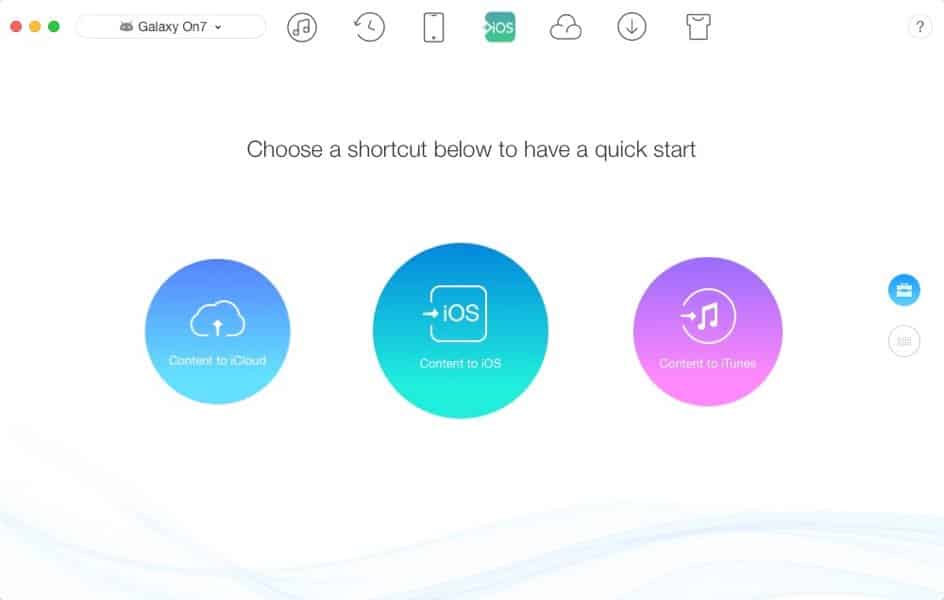 Once connected, you will see three buttons, "content to iCloud", which enables you to transfer data from your Android device to iCloud, but if this would be your first iOS experience, you may not know too much about what iCloud means. The second button is called "Content to iOS", the one we are going to talk more than another two buttons today, is for transferring data directly from Android device to iOS device. While the last button "Content to iTunes" transfers your Android data to iTunes.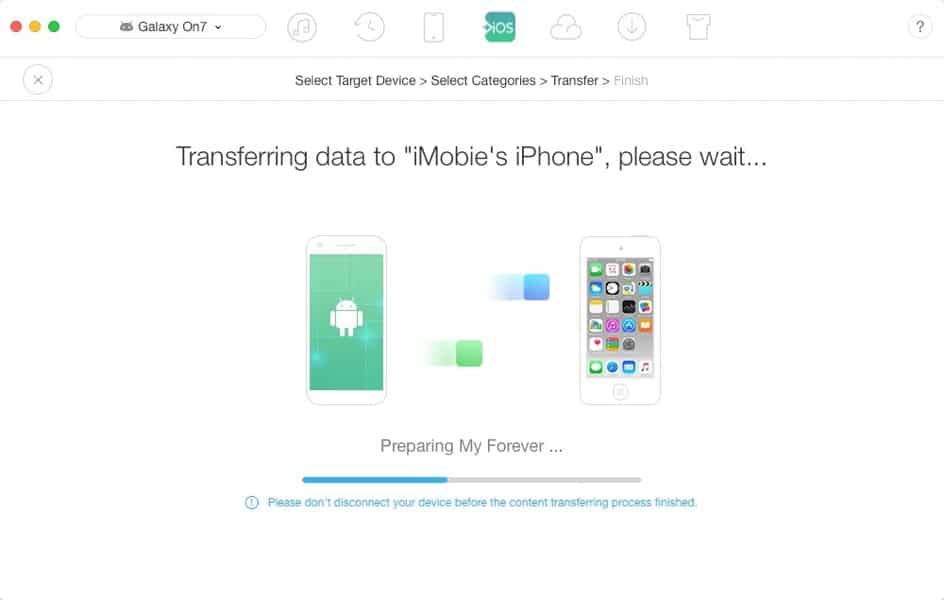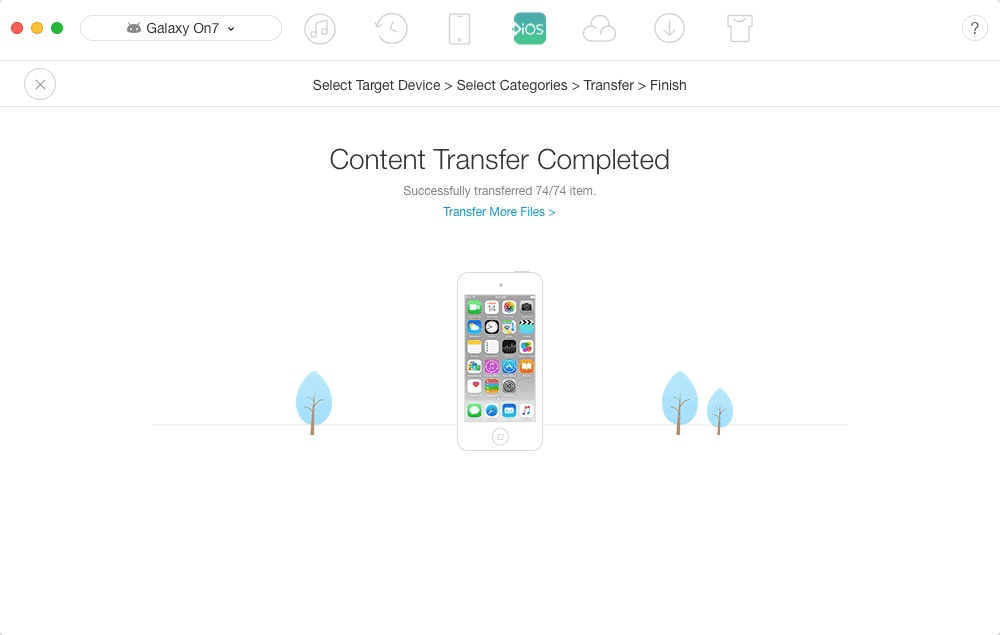 Differ from another similar software or Apple's "Move to iOS" App, this software enables you to do more. You can not only move your messages, but also those message attachments won't be left behind too. Even your music, ringtone and call log. As far as I know, there are no other tools that can transfer more types of Android data than this one does. Another good thing is, more than 1-click transfer everything to your new iPhone 8, with this tool, you can also transfer what you need only. Although this software had a nice performance of transferring speed in my test, for some people, one more option of selectively may save them a lot of time.
Using "Content to iCloud" requires you to log into your iCloud account. But if the new iPhone is your first iPhone, maybe you should first set up an iCloud account and go to Apple's iCloud page to know more about what iCloud is used for.
As for "Content to iTunes", if you are using a windows computer to run this software, you may firstly need to install the newest version of iTunes on your computer.
Bottom line
As I have mentioned before, the iOS Mover feature of AnyTrans is really useful and won't charge you any fee, so if you are an Android users who have decided to buy an iPhone 8/8 Plus. AnyTrans will definitely help you make a seamless and effortless transition from your Android device to your upcoming new iPhone. Give it a try now!
We've also found AnyTrans is highly-rated by customers. In the latest count, it received 4.8 out of 5 from 7889 reviewers. It looks like we really have a good version of this transfer data software. Try it for yourself!